Last time we talked about Ted Lasso, the sun was shining, the birds were singing, the bees were buzzing, and Keeley was putting the moves on her boss, Jack (a lady). It's important that I'm saying "A Lady" here for reasons that will become apparent in just a moment, but for now, let us revel in the fact that Keeley and Jack are full-on dating, and their kiss wasn't just a one-off queer smooch intended as a tiny little bump on Keeley's journey back to Roy Kent.
Keeley is handing dating Jack the ways she handles dating in general, with a wide open heart and adorable flirting. Jack is handling dating Keeley in a way that only very rich people handle dating, something Rebecca notices because her ex-husband, Rupert, wooed her the same way. Jack, Rebecca says, is displaying classic symptoms of love bombing. Expensive gifts, expensive dinners, expensive jet rides, generally acting like you exist inside an episode of Succession, which should be a red flag enough because the entire point of Succession is beautiful, rich people being miserable in fancy clothes at glamorous locations. Rebecca doesn't want Keeley to be miserable in the Alps! Or in Paris! Or even en route to one of those places in a PJ (private jet)! And so, when Keeley tells Rebecca that Jack gave her a first edition signed copy of Sense and Sensibility, a signature above which Jack has scrawled, in permanent marker, "Keeley, you go girl," Rebecca tells her best friend to just be careful.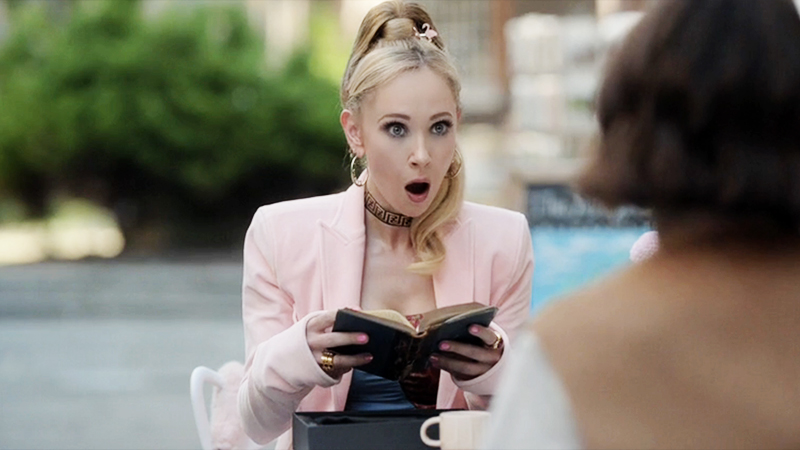 When this episode of Ted Lasso, "The Strings That Bind Us," landed, I felt such a strong disturbance in the Queer Force that I started to shiver without knowing why. We, as a people, hardly agree on TV anymore. Even we, as an Autostraddle TV Team, have vastly different opinions these days. Thanks to the fact that there's just so much out there to watch! We can all satiate our taste buds in different ways! But I honestly can't even remember the last time our TV Team, and queer fandom in general, were taking up pitchforks and lighting lanterns with the power of only rage, and marching into the woods singing "Kill the Beast!"
Because, you guys, Jack DEFILED A FIRST EDITION OF SENSE AND SENSIBILITY WITH A SHARPIE. It's making me nauseous just thinking about it.
But, friends, I have the most excellent news for you that I hope will help all of us heal from this trauma. Here's the facts: there is literally NO WAY that this could have happened for real. There is no way Jack could have given Keeley this gift. For starters, Sense and Sensibility was never published with Jane Austen's name in her lifetime. 750 copies were published by "A Lady" in 1811. That was the first edition, and the book was split up into three smaller volumes, not published as one large novel like what Jack gave Keeley. Jane Austen's name only appeared on Sense and Sensibility after she died, just like it was only published as a single volume after she died. Also Jane Austen didn't hold any book signings anyway, or go around giving out her autograph as Jane Austen to basically anyone. Because she wasn't JANE AUSTEN and could never have predicted a world where she would become JANE AUSTEN. According to Christie's only a small handful of Jane Austen signatures are still in tact, and most of them are little scraps of paper, or a page from a letter, that are just signed "Jane." Even if this signed first edition did exist — which it absolutely does not — there's no way Jack would have had time to track it down and purchase it. These things take ages. People aren't just out here selling Jane Austen first editions on Ebay.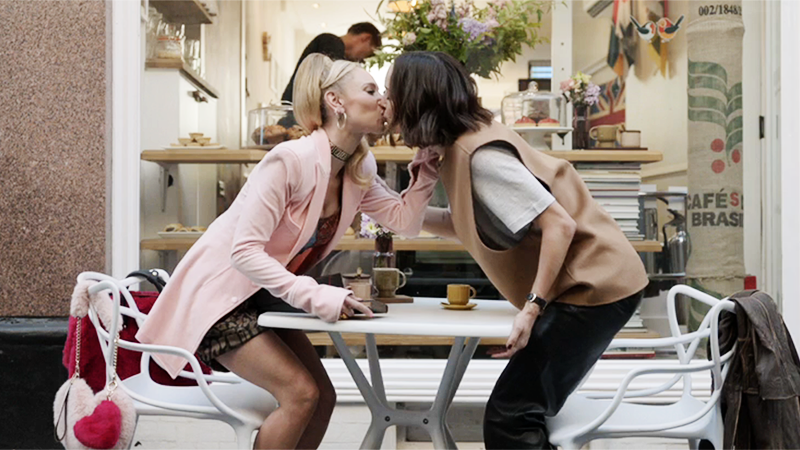 Let us continue to think Jack is a monster for pulling this stunt, that's fine of course, but let us also rest our hearts inside the fact of its impossibility. Let us rest knowing that no real life Jacks are out here pulling this shit with priceless Austen manuscripts. And bless us for this worry. As our lesbian forebear Elinor Dashwood once said, "It is not everyone who has our passion for dead leaves."