Welcome back to Spring Edit, where I help you get your life right for spring. I got you ready for a queer picnic, ready for an outdoor space refresh, and gently bullied you into cleaning out and reorganizing your main bag. Today, we're talking snacks! to! eat! out side!
If you have access to an outdoor space, the weather is nice, and you've got ten minutes to spare, I highly recommend going outside RIGHT NOW AND HAVING A SNACK. You don't have to plan an entire picnic or find a restaurant patio to enjoy the thrills and delights of eating outdoors. I live in Florida, and eating outside usually means risking an unpredictable encounter with bugs or animals, but it keeps life exciting! I love to feel warm air on my skin and delicious snacks in my mouth. Here's what I'm currently snacking on and recommend for spring! The focus here is on no-cook and no- or low-prep snacks — mostly prepackaged things you can grab and go! I will try to include things other than Trader Joe's snacks, but tbh Trader Joe's is the grab-and-go snack palace. Also, while I loooooove sweets and cool treats, I thought ice cream and popsicles were a little too obvious here and instead am focusing on mostly savory things! But if you're curious, my favorite icy treats are 1. creamsicles 2. fudgsicles and 3. chipwiches.
Also, everything on the list is under $5! Specific prices might vary based on brand and location, but for the most part they should be under that threshold.
---
Chile Spiced Mango ($3)
So, yeah, we are indeed starting with a TJ's snack. I love taking a pack of these out into my backyard with a fresh seltzer! World Market also makes a version that's available to order online, but I don't think it's as good. You can also opt for fresh mango slices sprinkled with tajín, but we're going no-prep here, because you don't always have time to slice a mango, and that shouldn't mean you can't enjoy fruit in the sun!
---
Also sometimes called "cucumber poppers," these are a perfect vehicle for dips. I like mine with a sour cream-based situation, but they're also good with hummus or just straight up ranch.
---
Trader Joe's Lemon Basil Pasta Salad ($4.50)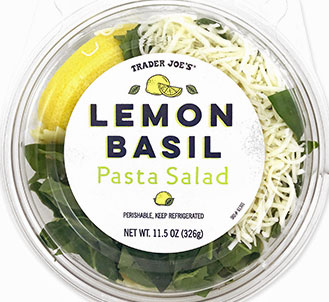 I am doing a really bad job of including things NOT from Trader Joe's, but I am simply living my truth. As far as packaged pasta salads go, this one rules, particularly because it's LOADED with cheese and herbs and comes with an entire lemon wedge to squeeze in. I brought one of these to the beach one day, and it was so fresh and aromatic! If you want to get fancy, you can make your own from scratch.
---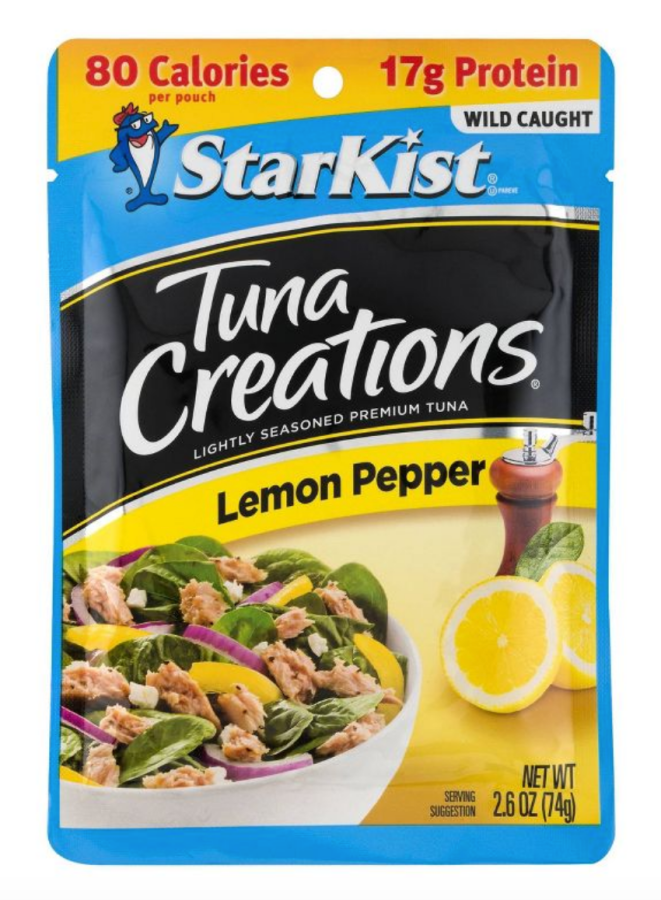 These are often on sale for $1 a pop at Publix, and there's nothing stopping you from tearing one open and heading outside with a spoon to eat it straight out the packet. There are a bunch of different flavors, too, and if you wanna add a little more texture and depth, you can squeeze in some mayo or mustard, throw some diced olives, red onion, or pickles in there, and take it up a notch.
---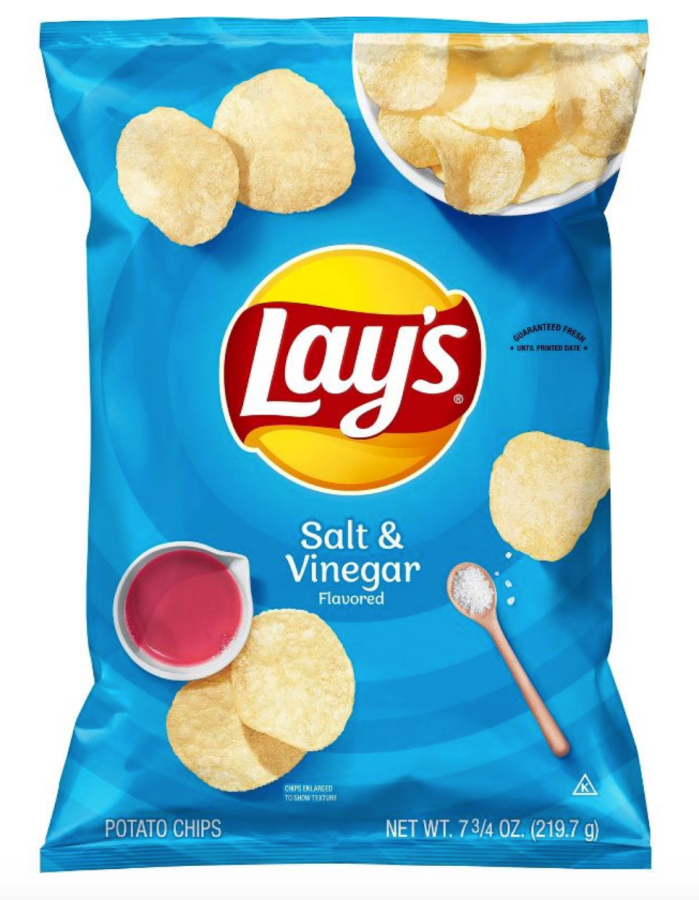 Look, I love a lot of flavored chips. I love some of the fancy brands; I'm a sucker for a bold flavor. I just think it's hard to beat a classic Lay's salt and vinegar chip. They understand the assignment in that these salt and vinegar chips kind of hurt your mouth to eat — that's how s&v should be!!!!! I almost always have a bag of these on hand, because I like them plain, with dip, or as a crunchy addition to a sandwich. They also combine well with the above! Use a chip to scoop out your tuna packet or crumble some and throw them on into the packet for some texture.
---
These are the crunchiest, garlickiest fresh pickle chips in the game. In fact, they're so garlicky that sometimes they taste like they have a better spice profile than the Grillo's hot pickle spears. Also, I'd be remiss not to mention Trader Joe's does a great spicy pickle. I've also got way more snacking pickle recommendations for ya if you're interested!
---
Okay, my real advice is to find an Indian grocery store or market near you and browse the snack mix section. It'll be cheaper, more flavorful, and you can really up the spice level. But if you can't get to a place like that, this Bhuja brand is easy to find in grocery stores and some convenience stores.
---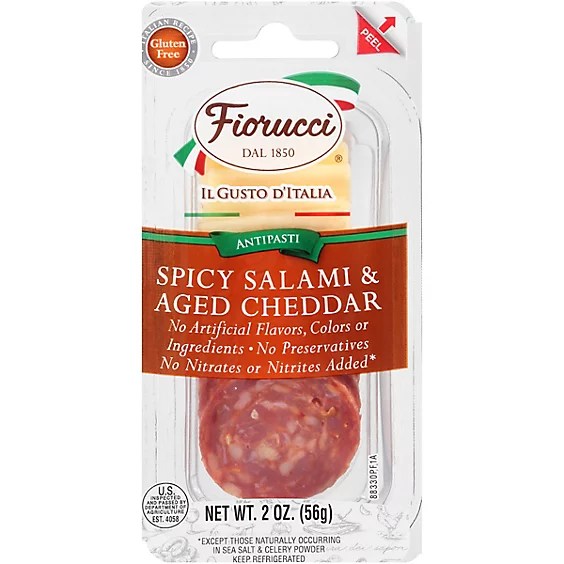 You don't always have time to put together an entire charcuterie board! As far as meat/cheese snack packs, I find this one to be a good bang for your buck. But Hillshire also makes good ones that come with bread crisps. They're great for the beach, because they're basically an adult lunchable.
---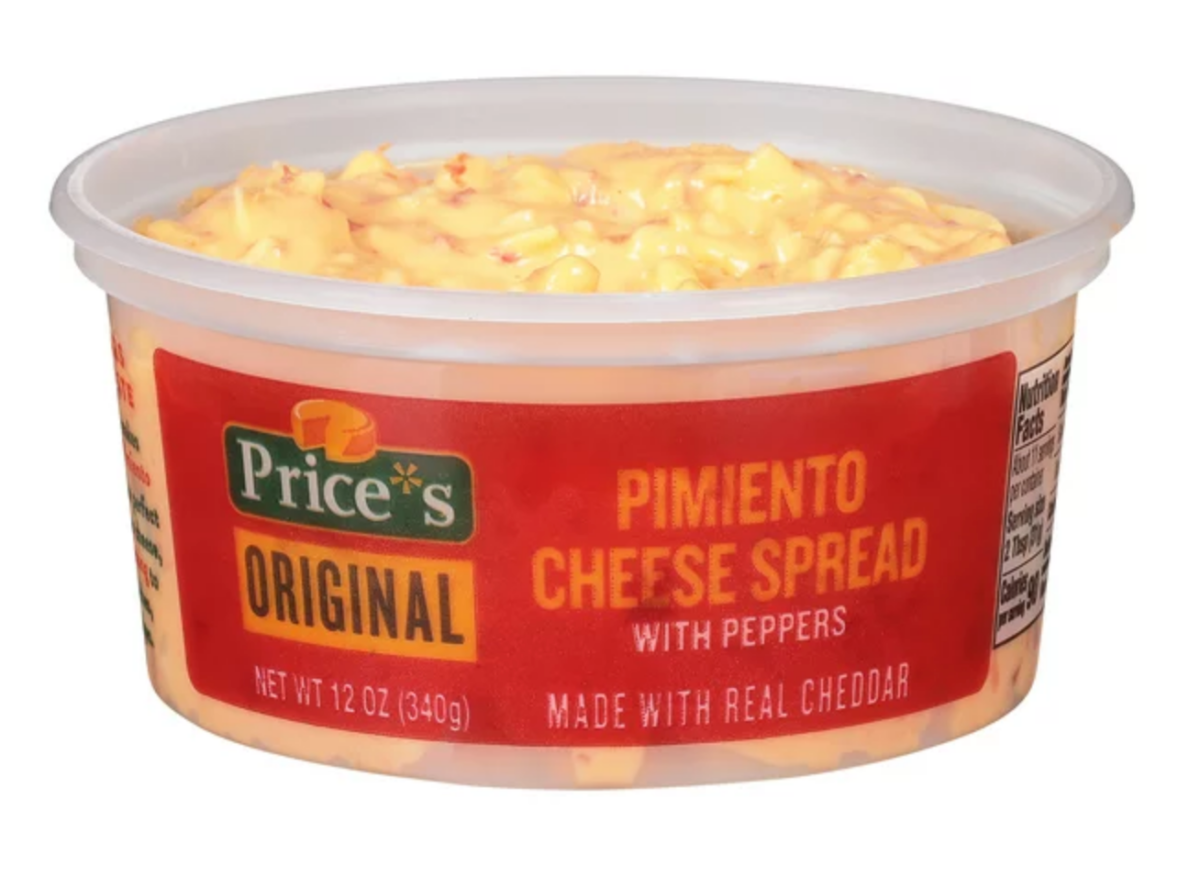 Look, I'm not going to get too lost in the weeds of dips on this list, but as far as an outdoor sunshine spread goes, pimento cheese is where it's at. My favorite thing to dip in it is pork rinds, which you can find for pretty low prices! But also the aforementioned mini cukes would work here or just whatever chips or crackers you have on hand.
---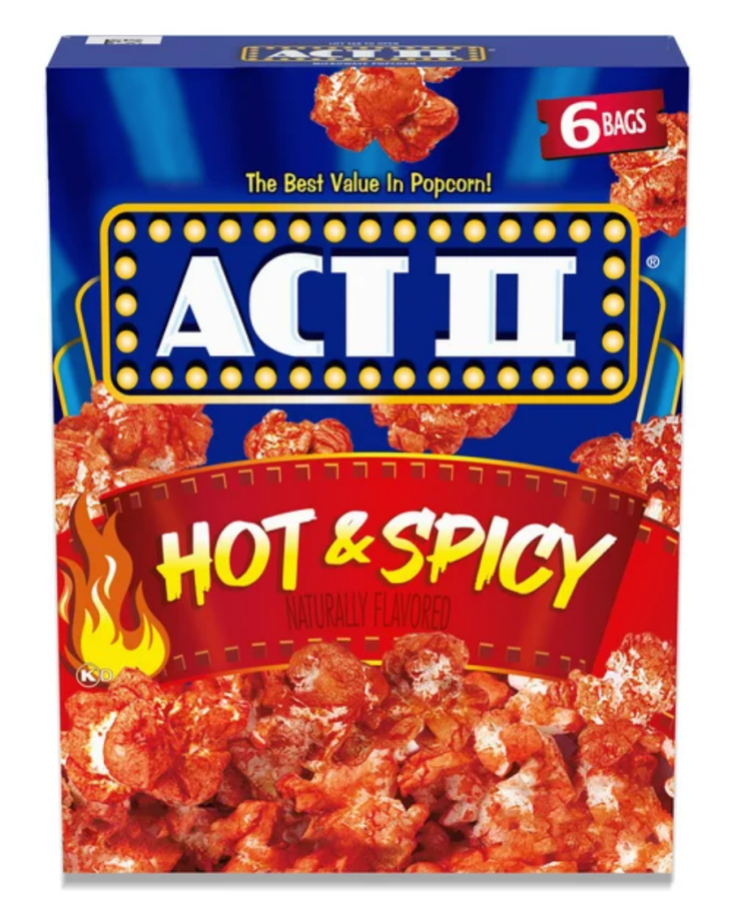 Okay, yes, you do technically have to put the bag of popcorn in the microwave, so it's not technically no-cook or grab-and-go, but use those couple of minutes waiting for the bag to pop to do some little stretches outside! Then by the end of your stretching, you've got a bag of spicy, salty goodness. For the record though, my favorite spicy chip snack to have outside is hot cheetos….but the PUFFS.
---
Did you reeeeally think I wouldn't include tinned fish on this list? DO YOU EVEN KNOW ME? The fun thing about tinned smoked oysters is that they're genuinely enjoyed best straight out the tin with a fork. Maybe a splash of hot sauce thrown in for a kick.
---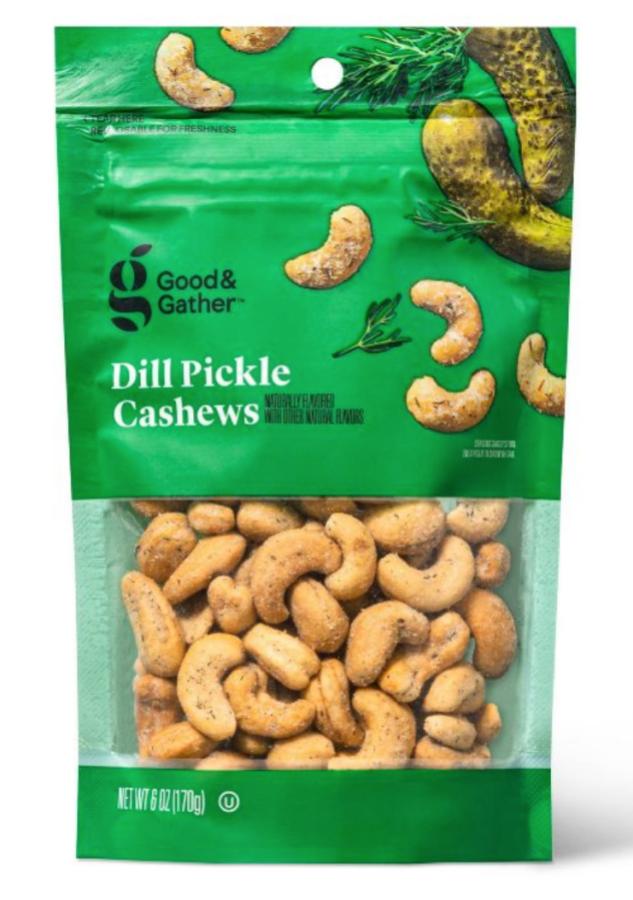 What can I say? I just love anything dill/pickly!
---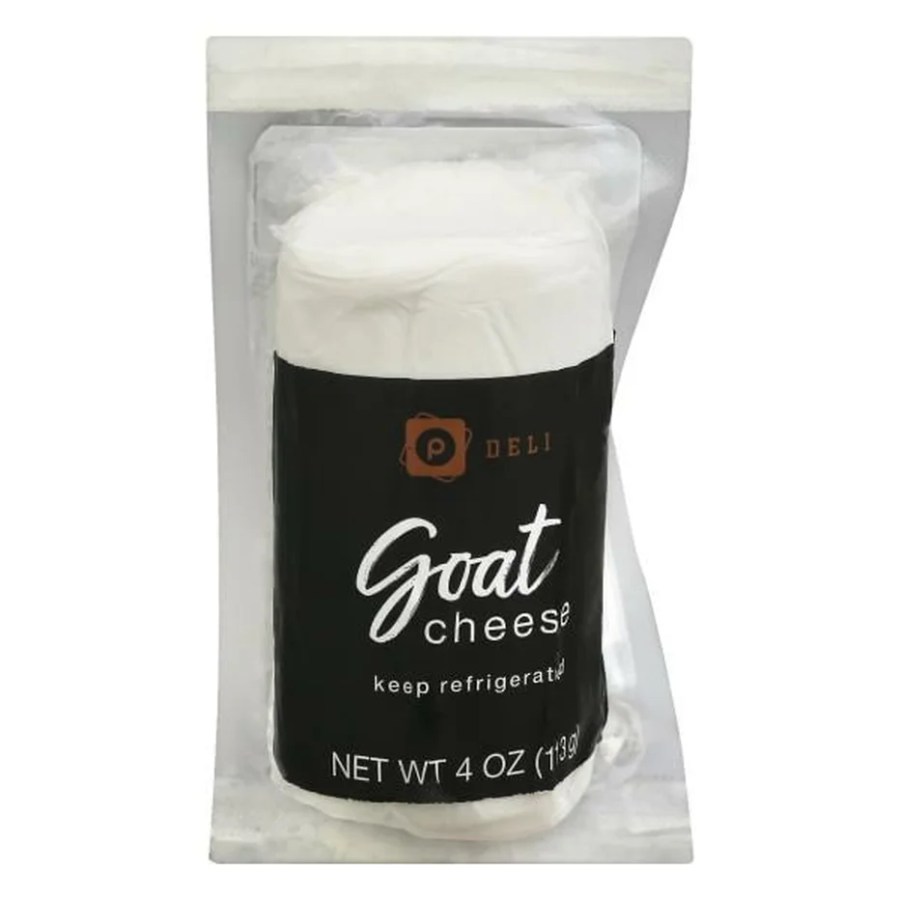 Trust me: Just bring an entire log of goat cheese outside with a knife and some crackers, bread, toast, or potato chips. Put the cheese on whatever vehicle you've chosen. Eat and repeat. It'll feel decadent for minimal effort and without breaking the bank.
What are you eating outdoors these days?
---
Spring Edit is a miniseries all about giving your life a little refresh for warmer weather.