I need you to know that whenever I share a post about poetry, at least two hours of tears have gone into it because! There's so much great poetry! My life has been irrevocably changed for the better and the important and the necessary by just one glance a poet has made at me five years ago! I am absolutely feral over poetry, and it overwhelms me so much that I often leave it, just so I can have some semblance of control over myself and the way this special interest beats in me like my heart's big brother. If I've given you one recommendation, I've held back from giving 15. And even then, I will (with your permission) text you all the ones I forgot because I could not make my brain work fast enough to open the catalogues of my heart while we were catching up at Starbucks.
Anyways, here's eight poets with new books that you should be on the lookout for this month! (And check like, every small press possible as there are so many deals to be had this month (like Button Poetry, Game Over Books, Ghost City Press, Haymarket Books, and YesYes Books). Imagine, more poetry books both in your home and on your hard drive! A dream come true that certainly will not take over your life in any way shape or form. *wink* *blink*)
1. Negative Money by Lillian-Yvonne Bertram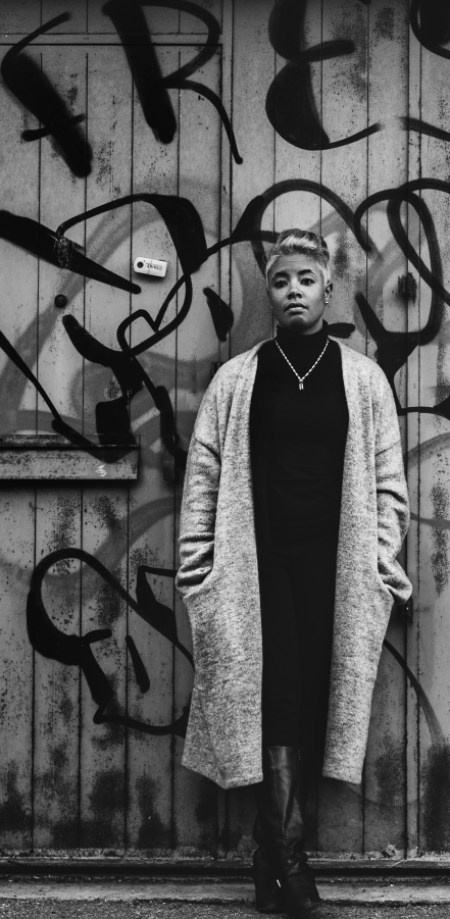 Lillian-Yvonne Bertram (they/them) is a writer with experience in poetry, prose, and essays. They are a Cave Canem Fellow, Bread Loaf Writers Conference Fellow, and is Associate Professor of English, Africana Studies, and Art & Design at Northeastern University.
Read: "Two Poems" in The Account
Follow: On Instagram
---
K.B. Brookins (they/them) is a Black, queer, and trans writer. A National Endowment of the Arts Fellow, they won the 2022 Academy of American Poets Climate Action prize for their poem "Good Grief" (linked below). Their memoir, Pretty, is forthcoming from Alfred A. Knopf.
Read: "Good Grief" in poets.org
Follow: On Twitter and Instagram
---
Though Chen Chen's Your Emergency Contact Has Experienced an Emergency came out last September (which you should also read), I need you to grab Explodingly Yours for the simple fact that this has to have one of the gayest covers I've ever witnessed and we should share in that joyous celebration together.
Chen Chen edits the lickety split, an online poetry project hosted through Twitter (each poem is the length of one tweet).
Read: "I'm not a religious person but" in Poetry Foundation
Follow: On Twitter and Instagram
---
Franny Choi is a Ruth/Lilly Stenberg Fellow and someone who's reading/class/any virtual presence I always sign up for. I just finished reading this book yesterday. The Libby app (please tell me if you're in the United States that you love yourself and you have this) tells me I spent 27 minutes reading this book cover to cover, but I know it's tak(en)(ing) me at least 13 lifetimes. I will not shut up about this book I need everyone to carry this book into battle, into softness, into hope with them, right now and forever amen.
Read: "How to Let Go of the World" in PEN
Follow: On Twitter
---
Golden (they/them) is a Pink Door Fellow, an Isabella Stewart Gardner Museum Luminaries Fellow, and have a BFA in Photography & Imaging from New York University. A curator and community organizer, they are a Lambda Literary Award Finalist in Transgender Poetry for their book, A DEAD NAME THAT LEARNED HOW TO LIVE, and have won awards for their photography series documenting Black trans people across the United States, titled, On Learning How To Live.
Read: "Two Poems" in Apogee
Follow: On Instagram
---
Charif Shanahan (he/him) is the author of Into Each Room We Enter Without Knowing, a Lambda Literary Finalist in Gay Poetry, and the aforementioned Trace Evidence: Poems. I started reading this book about a week ago when I was nearly blackout drunk, triggered, and quite honestly not super present. There were few things I felt I could use to ground myself and I hadn't read a poetry book in a long while. But while I was scrolling through Libby to distract myself, I was shocked that this one was available already. I started reading, and I know in no small part, this book helped me make it to the other side of whatever terrible I'd landed myself in.
Read: "If I Am Alive To"
Follow: On Twitter and Instagram
---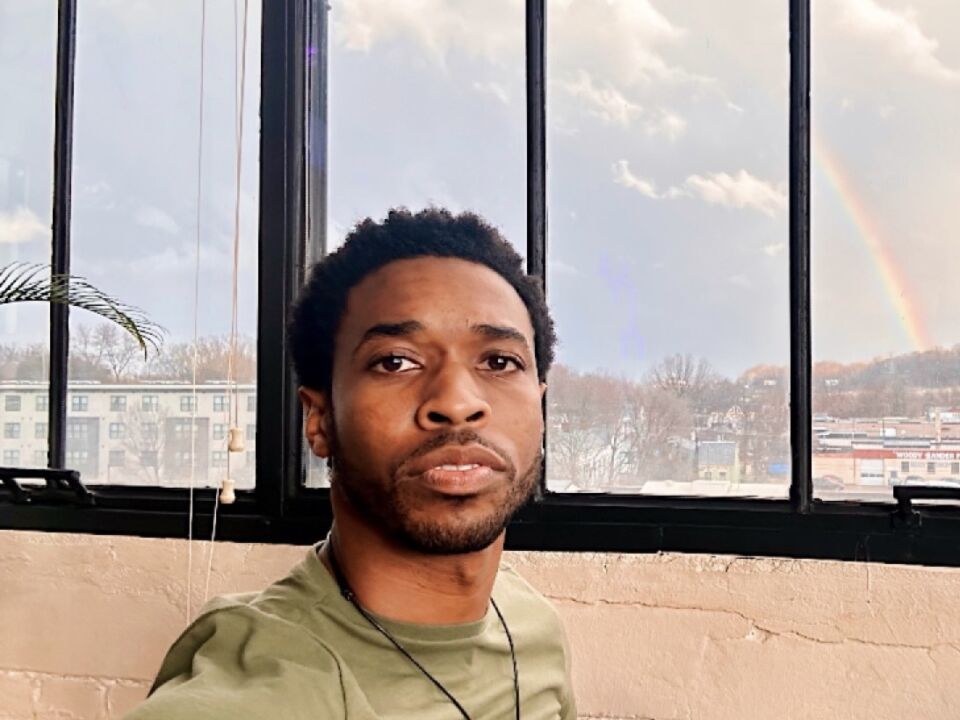 Dior J. Stephens (he/they) is Managing Poetry Editor for Foglifter and a Cave Canem and Lambda Literary Arts Fellow. I just need y'all to know that I came across him recently when they came across my "write on" timeline on Twitter and I am BEYOND EXCITED to get my hands on CRUEL/CRUEL (LIKE COME ON, TITLE!).
Read: "Two Poems" in Peach Mag
Follow: On Twitter
---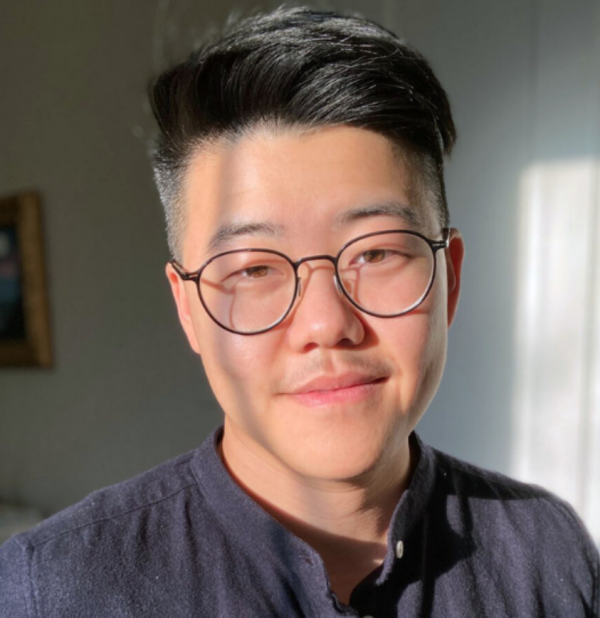 Yanyi (he/him) is an Asian American Writers' Workshop and Poet House fellow, winner of the 2018 Yale Series of Younger Poets Prize. Former poetry editor of Foundry, he holds an MFA in Poetry from New York State University. He teaches creative writing.
Read: "Landscape With A Hundred Turns" in poets.org
Follow: On Instagram
---
Though these aren't within the last year, I think it's important to also note Troubling The Line edited by Trace Peterson and TC Colbert, who, when I was having one of the toughest times figuring out my gender identity — see, a glance! — and which has been a source of strength for these pandemic years and We Want It All: An Anthology of Trans Poetics edited by Andrea Abi-Karam and Kay Gabriel and both from Nightboat Books.)
You don't have to stop at this list! Luther Hughes (buy A Shiver in the Leaves ) is a black queer poet and organizer who, every year, makes a list of forthcoming poetry books from queer poets of color. Be sure to donate to Shade Literary Arts so they can keep doing this amazing work!