Spring has sprung! Here in Florida, the temperatures seemingly went from mid-60s to high-80s over night, and I sure do miss actual spring, but I shall live vicariously through those of you who do experience four distinct seasons with Spring Edit, a miniseries where I'll recommend things to give your space, life, closet, etc. a refresh. Today, that specifically means picnic gear! As temperatures warm, chill outdoor food and drink hangs with your friends, date(s), chosen family, or just your damn self are possible once more! I've rounded up some of the top picnic gear around for the next time you head to a park, hill, beach, or wherehaveyou for a perfect queer picnic.
---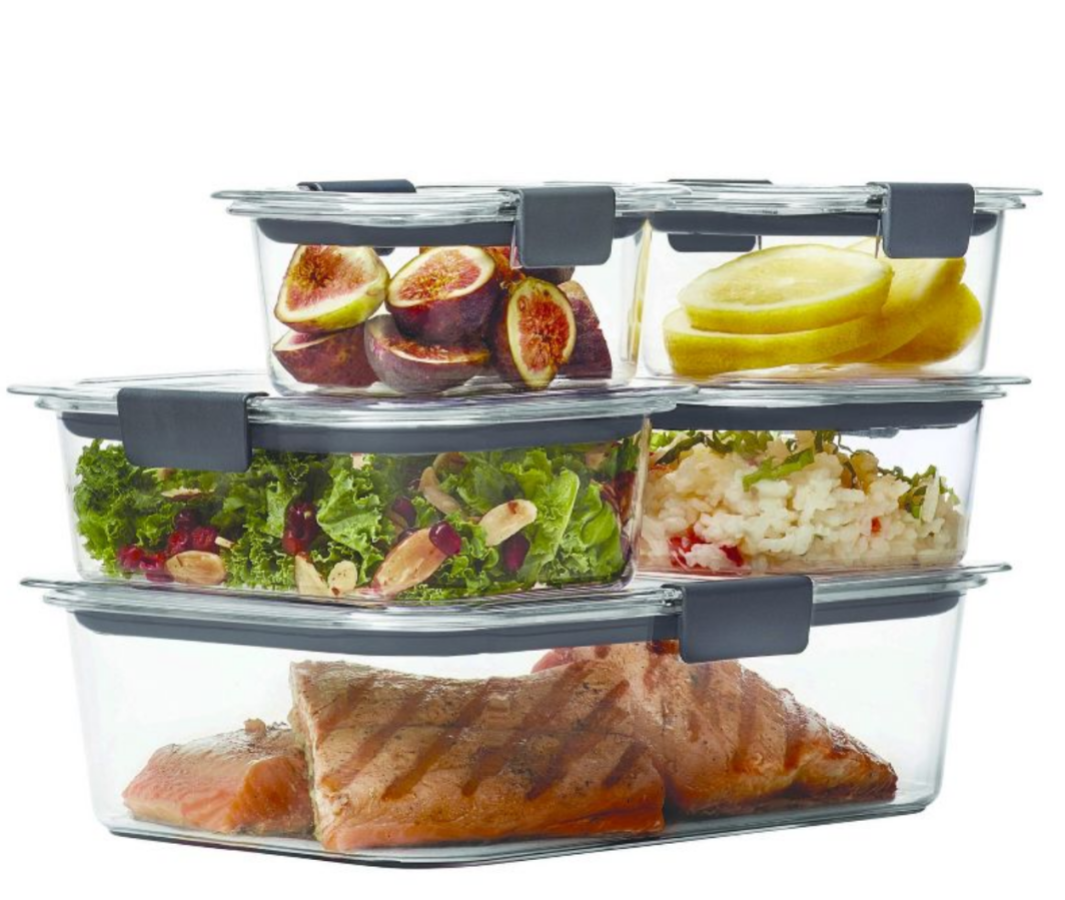 Gotta have something airtight to store that food in!
---
Important Disclaimer: I actually believe picnic baskets serve way more of an aesthetic purpose than they do utility. They can't fit very much food, and they're not insulated. But if you're going for a very specific picnic look, then yes, they are cute! This is the best bang for your buck one I found. In addition to the basket itself, it includes a bottle opener, two knives, two spoons, two forks, two plastic wine glasses, two dinner plates, and two salt and pepper shakers — plus a blanket which conveniently attaches with a strap on the side and matches the basket's lining! I really do think coolers/insulated backpacks are usually the better picnic move, but this is admittedly a very cute picnic basket! And when not in use, it could easily be used as decor in your home.
---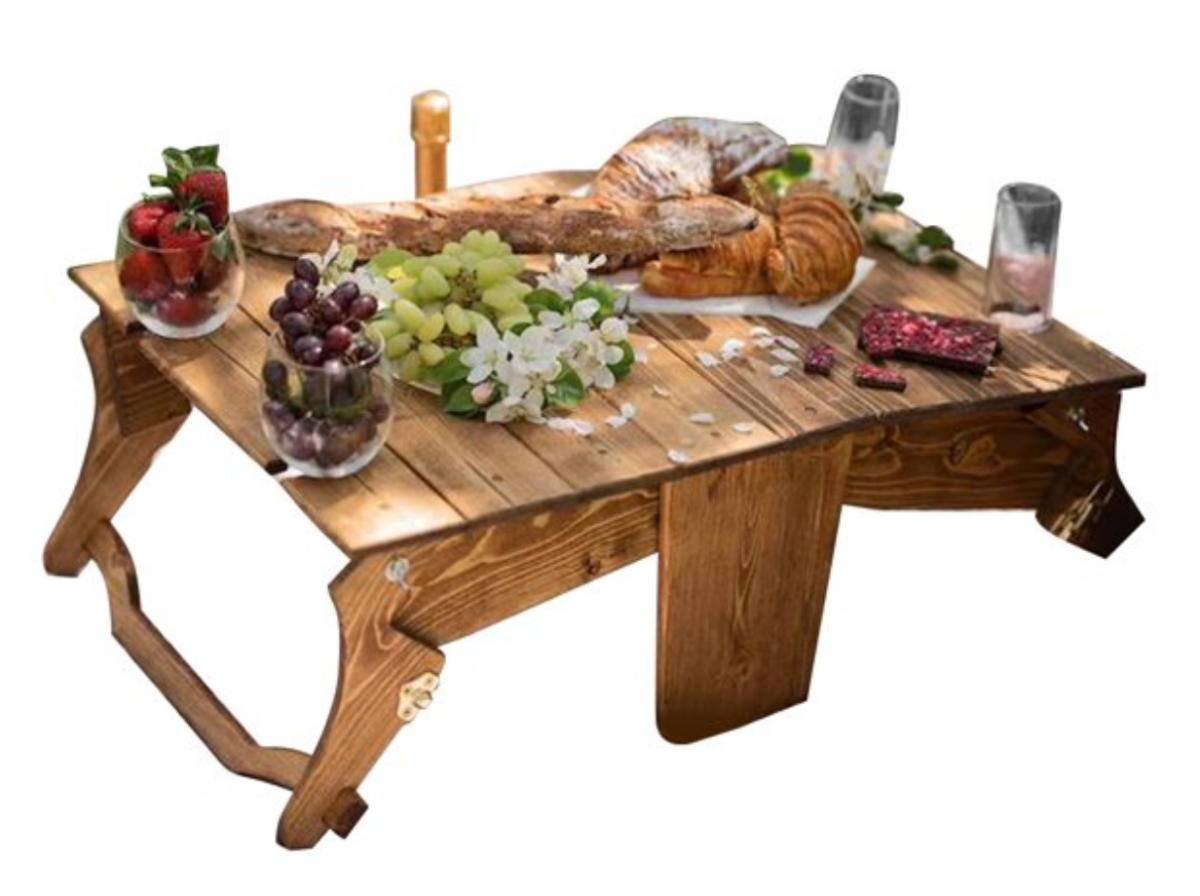 Okay, yes, I just railed on picnic baskets, but this one folds out into a mini table! That's style and function!
---
I staunchly believe picnic backpacks and/or picnic bags are superior to picnic baskets! They usually have an insulation component and are much easier to travel with if you're walking or biking to your destination. This one is made from waxed canvas so has a slick butch look. It fits two wine bottles and comes with a wood cutting board, a cheese knife, and a corkscrew.
---
Here's another slightly more simple option. There's only one compartment, but it's pretty deep, so you can still fit a lot of food, especially if you're using stackable storage containers. Combine this with just a tote bag you already own for the dry products like chips, crackers, etc.!
---
Here's an option at a slightly lower price point. For the most affordable insulated bag option, just head to a grocery store and grab a reusable cooler bag. Trader Joe's has some good ones!
---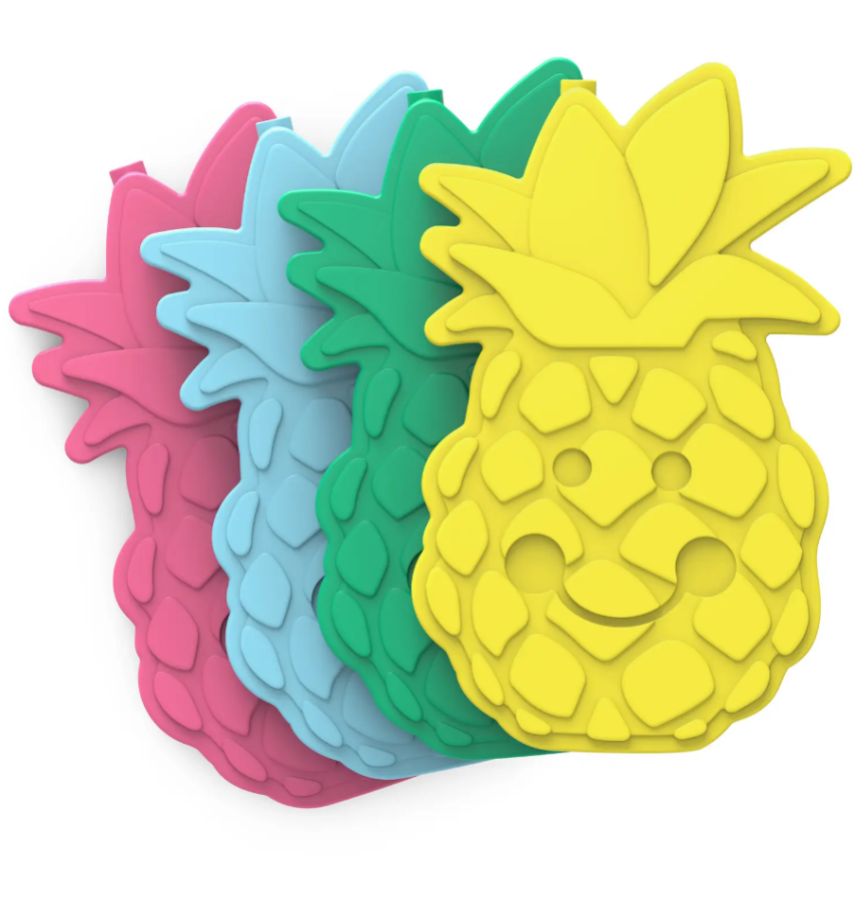 HOW DARE THESE ICE PACKS BE SO CUTE? But also, if you want something more plain, just go with a large refreezable block-style pack.
---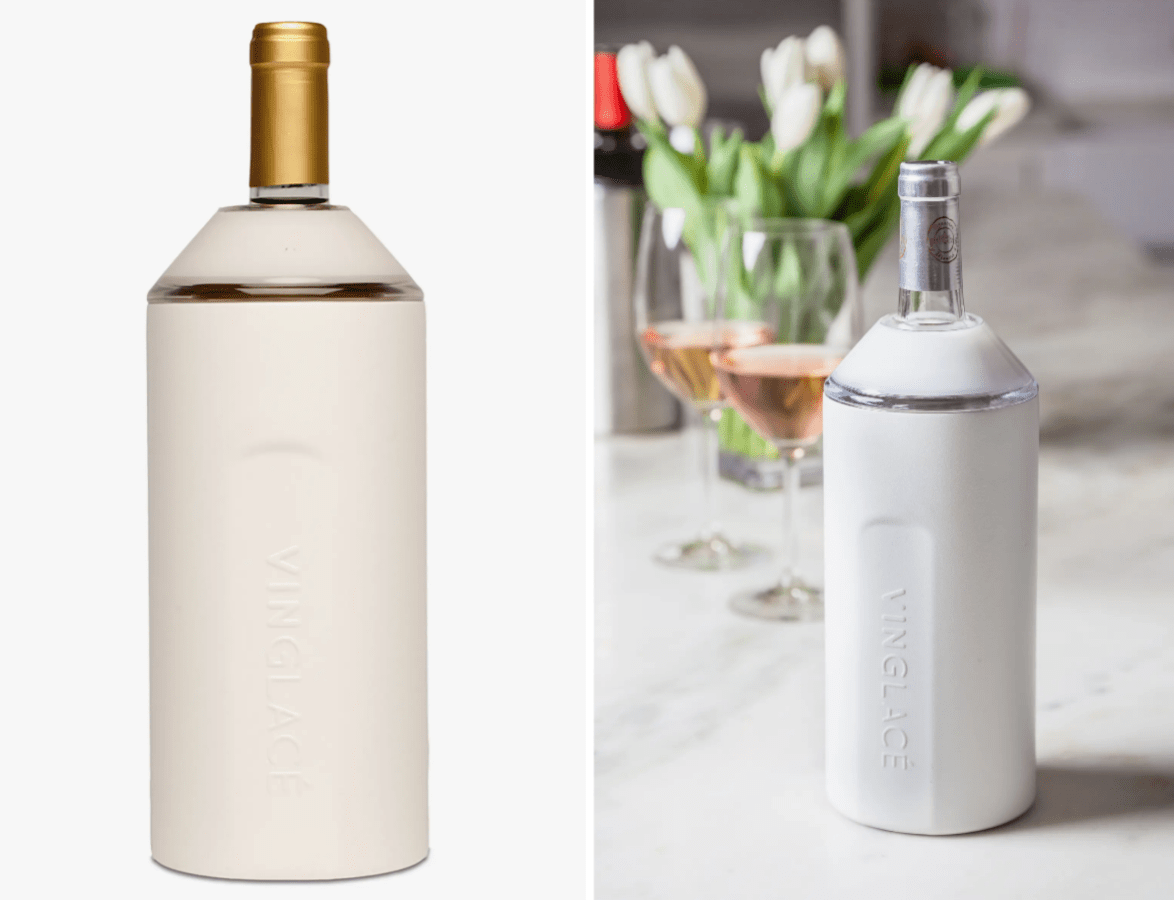 Look, the VINGLACÉ is pricey, but it's the best portable wine chiller in the game. My fiancé got me one as a gift one year, and we use it all the time in the Florida heat. It fits wine bottles and champagne bottles! It's lightweight and easy to use.
---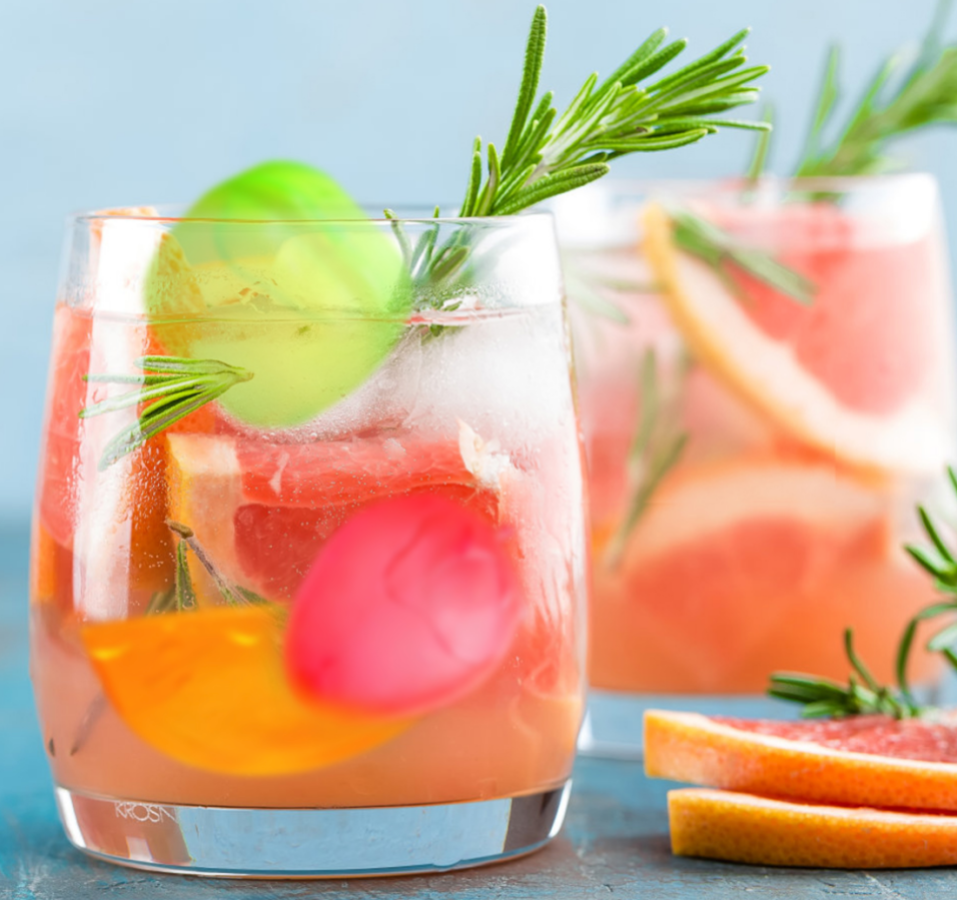 Sure, you can haul an ice bag to the picnic location, but it's much easier to throw some reusable ice cubes in your cooler! These ones are shaped like pieces of fruit.
---
If wine is a centerpiece of your picnics, then a portable table with slots for a bottle and wine glasses is the move!
---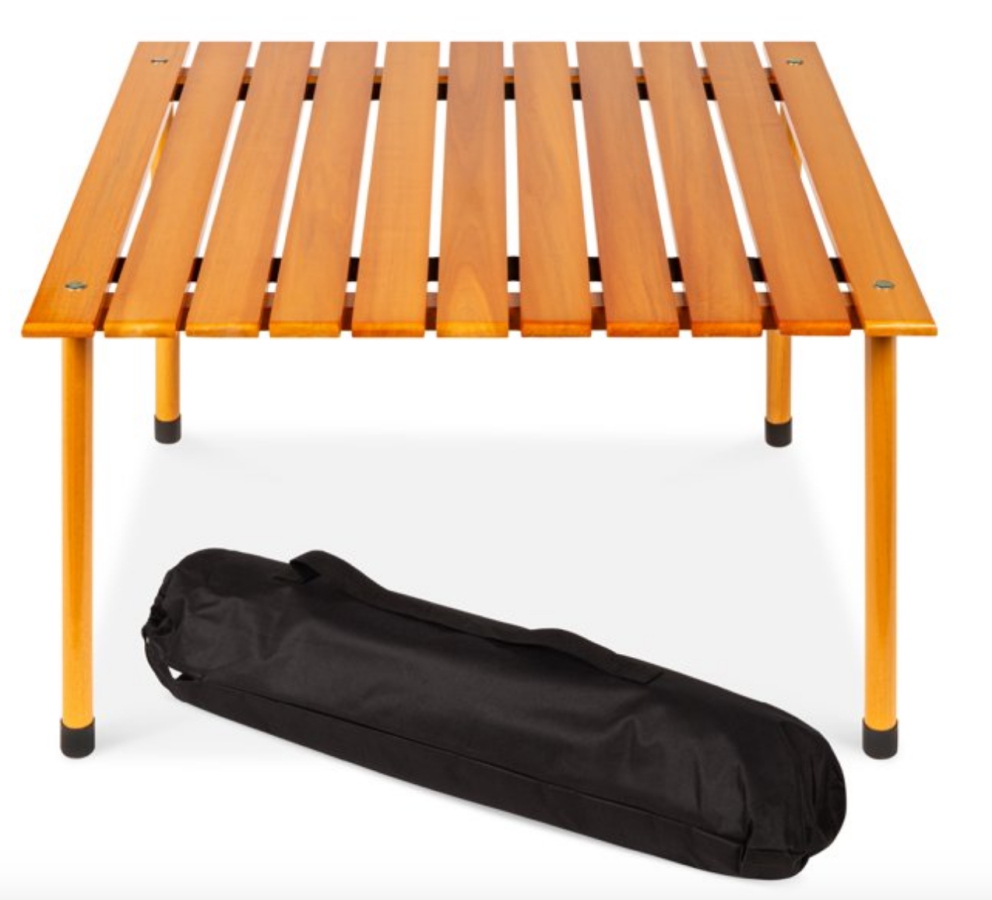 Or if you're just looking for a no-frills foldable table with ample space, try this one, which comes with a carry bag! If you don't wanna pay a bunch of money for a table, then just using large cutting boards you already own on top of a picnic blanket makes for a perfectly usable surface to set drinks on top of.
---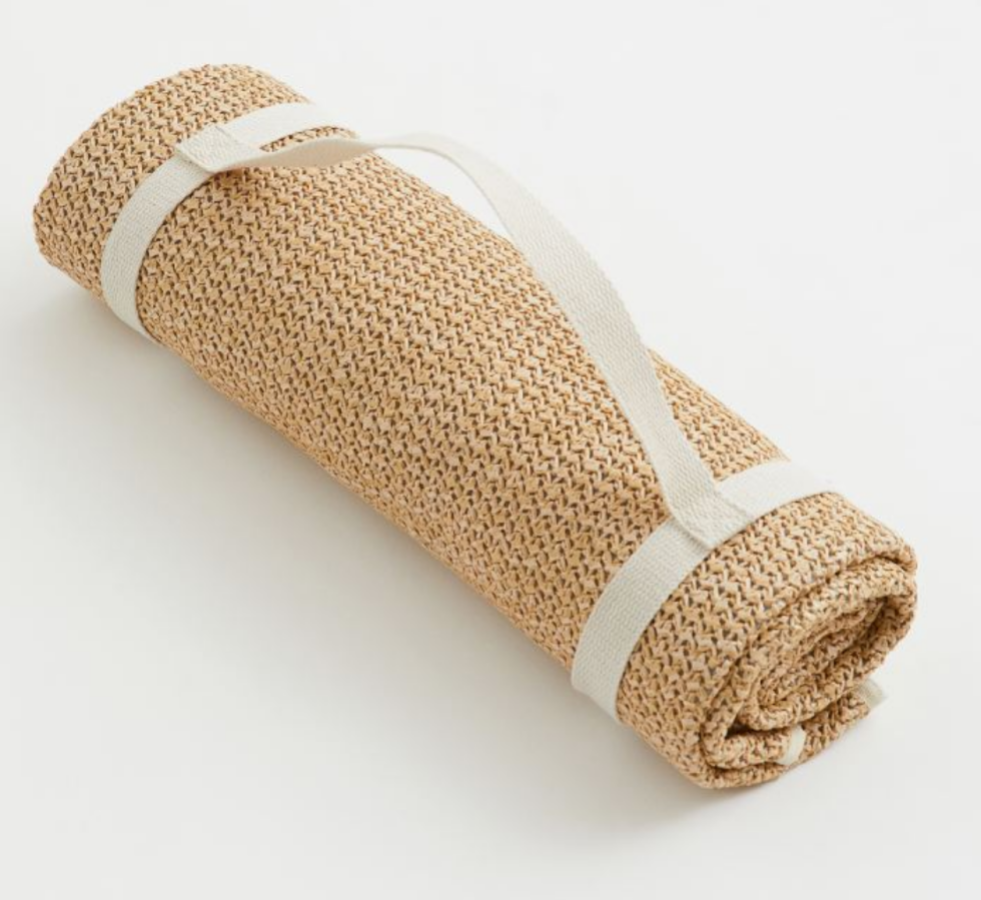 I like that this picnic blanket rolls up for easy carrying, and I like that it's round!
---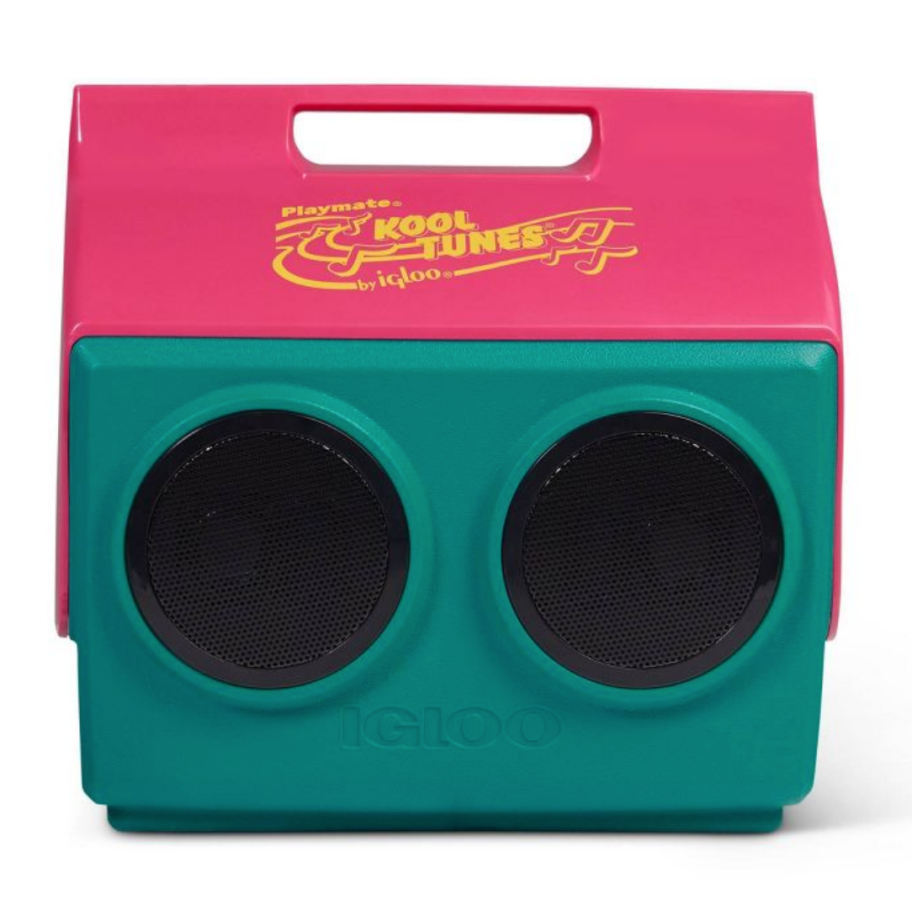 Okay, this is the most splurgey item I'm putting on this list, but it's so fucking cute, and if you get one, I will be VERY JEALOUS OF YOU!!! Vintage! Cooler! With! Built-in! Speakers!!!!! Instagram keeps trying to bait me with this, and it is so close to working.
---
Or, you know, you could just pay a fraction of the price for a portable speaker that'll get the job done.
---
This is for the beach picnics! We got an umbrella for the beach last summer, and it was a total gamechanger. It meant we could stay out in the sun longer without having to worry about getting too hot or too much UV exposure. If you don't wanna bake in the sun while eating, get a cute beach umbrella!
---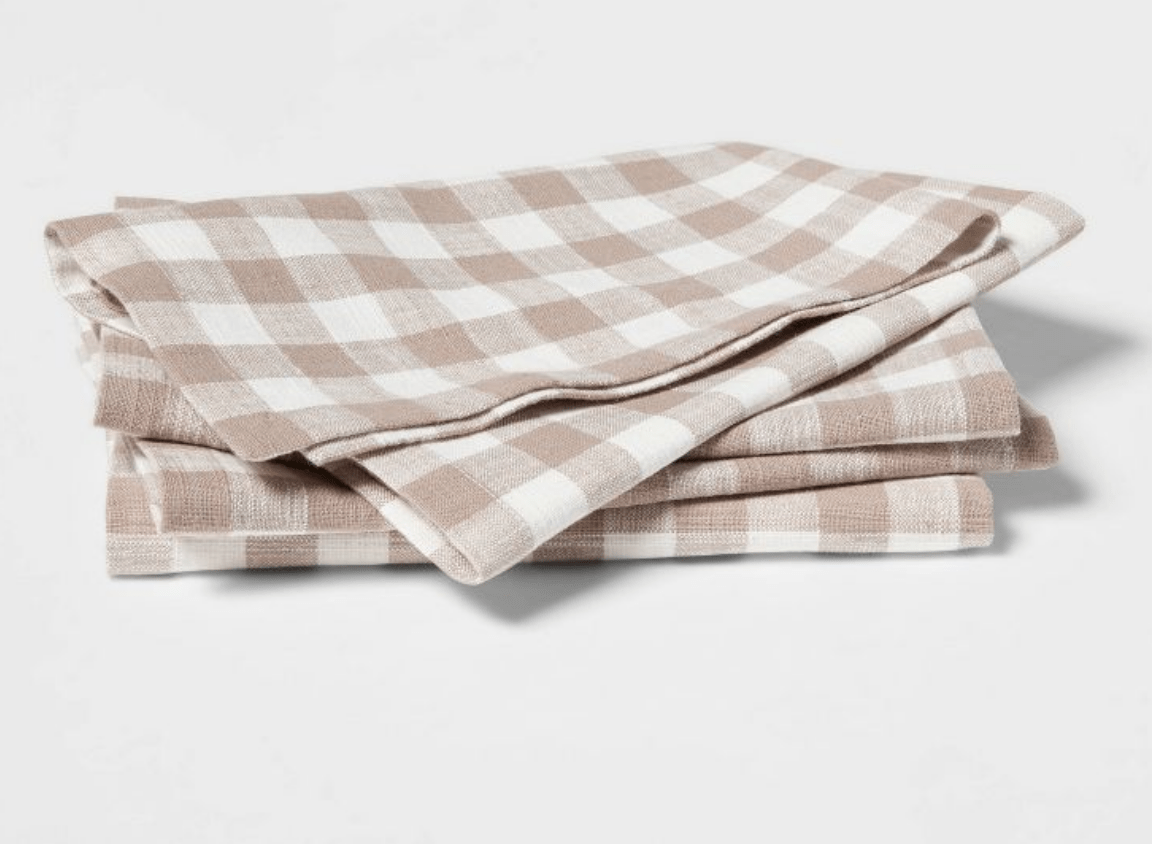 It's no secret that picnics can be messy, but instead of throwing a paper towel roll in your go-bag, for a more environmental option that also takes up less space, grab some cloth napkins. They're also cute! Get em in gingham for on-the-nose picnic vibes.
---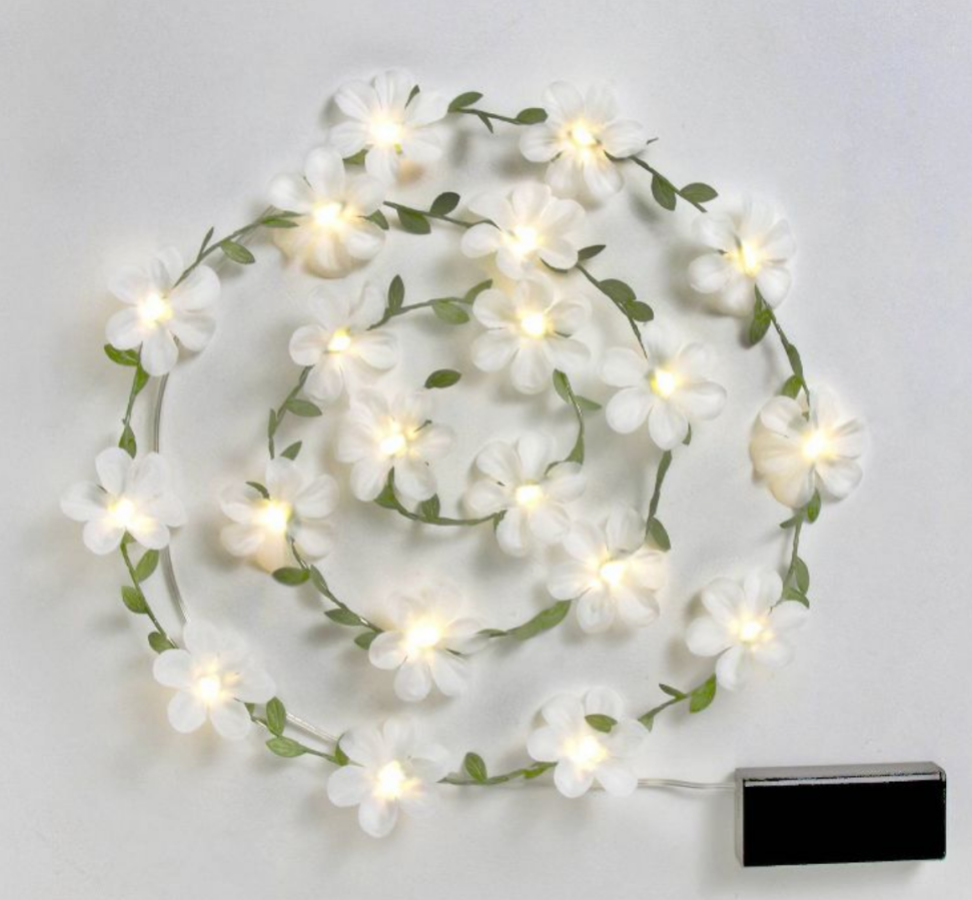 Now we're really getting into the concept of style over function, but I recently saw a couple having a picnic at dusk, and they had a set of string lights on their blanket just to add a night little sparkly touch. It looked so romantic!
---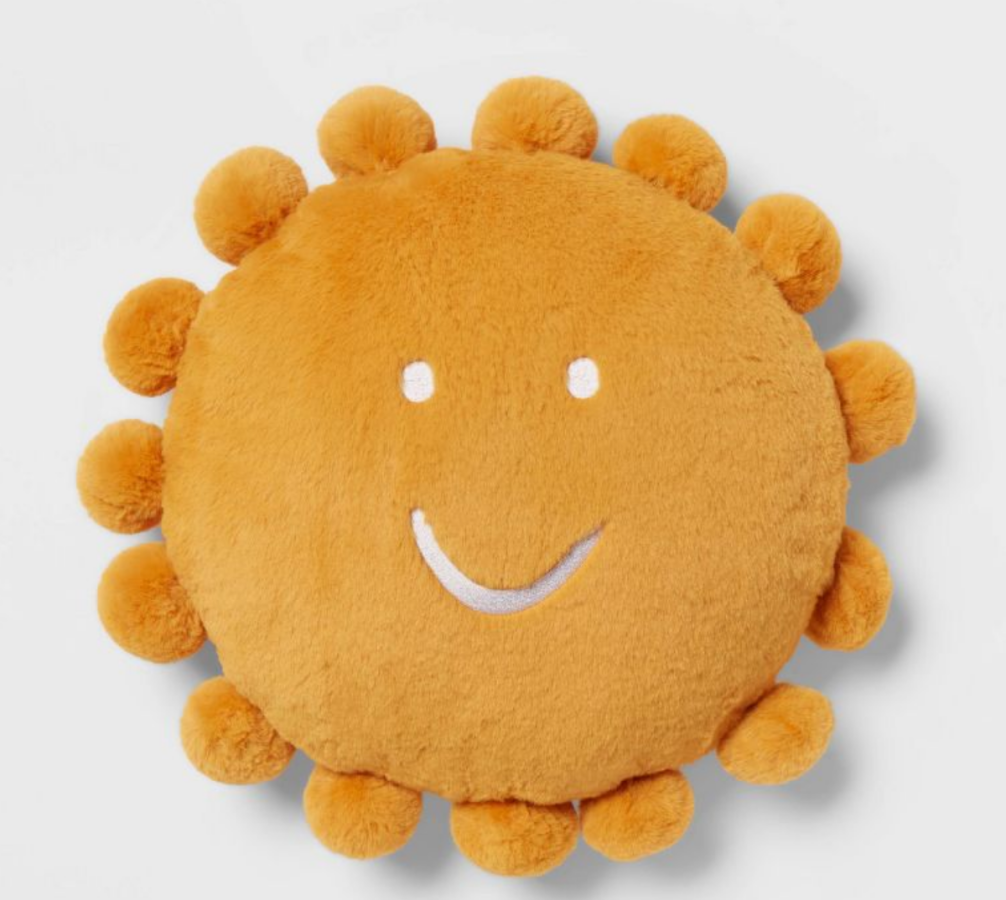 Perhaps in my twenties I could endlessly sit on the ground, but no more! Grab some cushions for your ass so you're not thinking about how uncomfortable you are the whole picnic. I also found a cute muted rainbow one. It'd be fun to have a mix!
---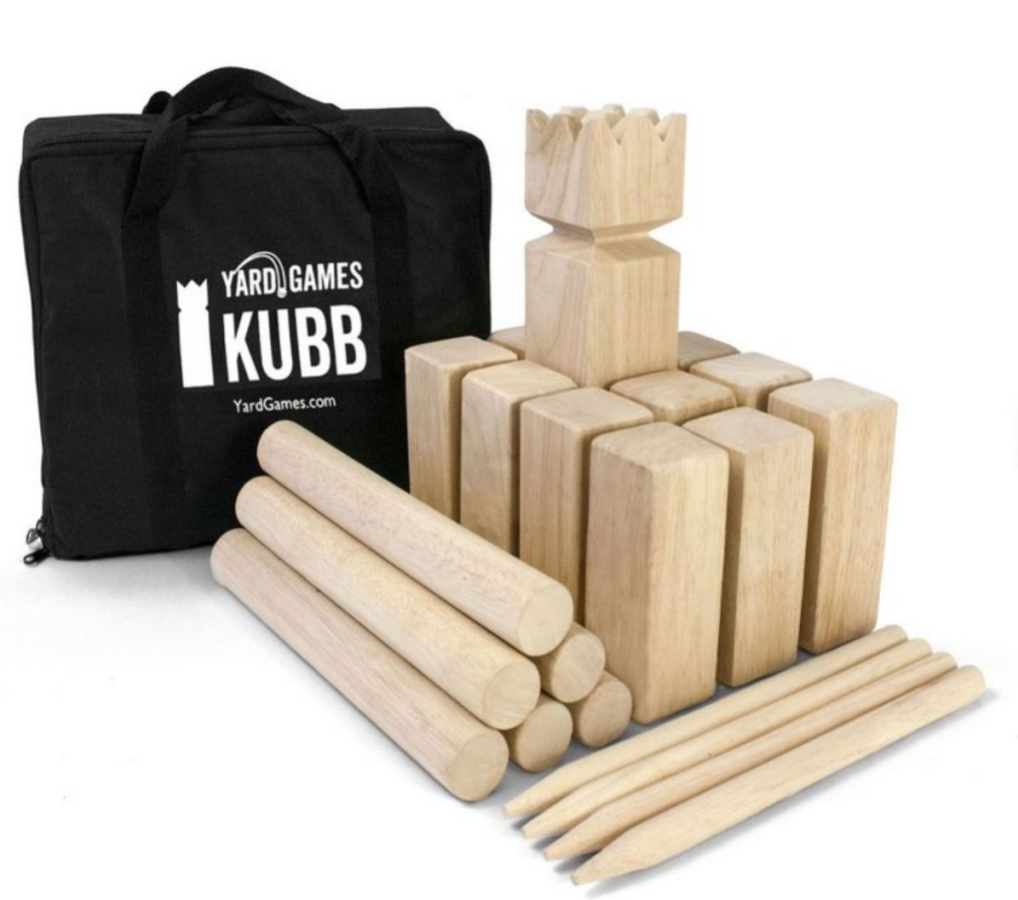 Kubb is hands down my favorite lawn game, and if you're unfamiliar with it, it's easy to learn and essentially just involves throwing things at other things. It's more portable than something like cornhole, all the pieces fitting into one carryable bag.
---
Spring Edit is a miniseries all about giving your life a little refresh for warmer weather.