Crisp leaves always make me wanna read a book. You too? We have so much in common already. So get your pea coat on and take a look in a book of Reading Rainbow with Autostraddle. But first … a handy guide to the icons you'll see displayed with each NEW FALL BOOK: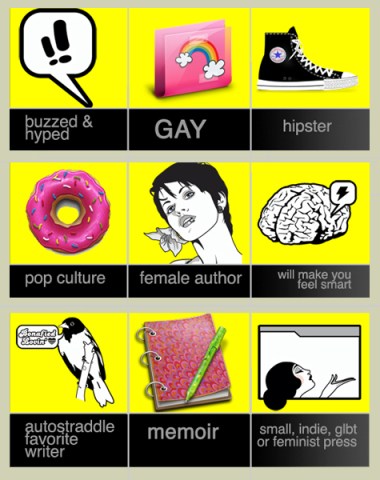 See, our taste is pretty damn eclectic, so we're hoping this key will help you easily locate your particular brand of literary awesome. Also, you'll notice the book titles link out via our Amazon Associates Account, which  means we'll get five cents or so if you do buy via Autostraddle.
We're hoping to switch our associate advertising over to the more independent-bookstore-friendly IndieBound, but first we must reach our minimum payout threshold on amazon and thus cash in. Keep that in mind if you're gonna buy anything, little consumer bunnies!
This will help too:
Jump To:
The Others by Seba Al-Herz
A Gate At the Stairs by Lorrie Moore
Ash by Malinda Lo
Graph Out Loud by graphjam.com
Official Book Club Selection by Kathy Griffin
The Original of Laura by Vladmir Nabokov
The Bicycle Diaries by David Byrne
Girl Studies by Eileen Lipkin
My Invented Life by Lauren Bjorkman
Love Warriors by Davina Katolski
Girldrive: Criss-Crossing America, Redefining Feminism by Nona Willis Aronowitz & Emma Bee Bernstein
Other Books to Look Out For & Calls for Submissions from Microcosm Press & SheDate.
Actual review of Shoplifting from American Apparel, by Tao Lin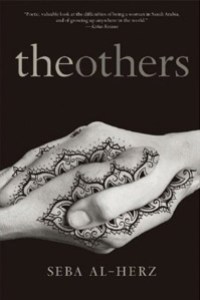 by Seba Al-Herz
Sep 1, 2009
Seven Stories Press
This could be the most controversial novel to emerge in our times, not just from Saudi Arabia, but from the whole of the Arab world. —Al-Hayat
+
I think this looks good for Autostraddle Book Club. Thoughts?
+
What:
A total scandal/best-seller in Arabic, this 'literary tour de force' is the story of a nameless teenager at a girls' school in the heavily Shi'ite Eastern Province of Saudi Arabia, one of the most repressive societies in the world who, like her classmates, has no contact with men outside her family. So what happens? SMOKING HOT LESBIAN AFFAIR.
"When the glamorous Dai tries to seduce her, her feelings of guilt are overcome by an overwhelming desire for sexual and emotional intimacy. Dai introduces her to a secret world of lesbian parties, online flirtations, and hotel liaisons—a world in which the thrill of infatuation and the shame of obsession are deeply intertwined."

by Lorrie Moore
Now What?
This is Lorrie Moore's first book since 1998's
Birds of America: Stories
, which is one of Moore's three stunning short story collections you should have read by now (
Self-Help. Like Life
). Moore's unique iconic style has made her one of the most revered writers of her generation, but regardless of what everyone else thinks, we think she perfectly articulates the cockeyed, cynical, defensively vulnerable and hopeful worldview of girls like us. Her piercingly intelligent, lonely and accidentally witty protagonists are like some Angela Chase + Virginia Woolf + Woody Allen mashup.
A Gate at the Stairs
, we're assuming, will be well worth the wait.
+
What's it About Though?:
"Brittly witty and lurkingly dark, the portrait of a Midwest college town through the eyes of Tassie Keltjin, a student from the country whose mind has been lit up by learning but who spends nearly all this story out of class, as a nanny for a couple who have adopted a toddler."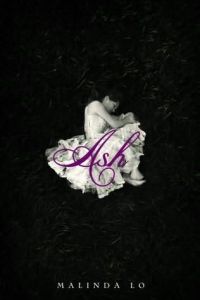 by Malinda Lo
September 1st, 2009
Little, Brown Young Readers

Something Familiar About All This …:
It's former AfterEllen Editor and current AfterEllen columnist Malinda Lo's debut YA novel! With endorsements from genre queens like Meg Cabot, Ash's "lesbian re-telling of Cinderella" is probs good for all ages. (Also,
we love YA books at AS.
)
StuntDouble writes;
"There is no prince, no birds to help her dress as she Bibbidi-Bobbidi -Boos around her cottage. But there are fairies, one in particular who wishes to steal Ash away from human life. Ash almost decides to give into him, but then she meets Kaisa, a female Huntress of the King. She's beautiful, strong, independent — and best of all, she treats Ash as her equal. I can't tell you the rest, except to say that as the story progresses, Ash is forced to choose between fairy tales and abiding love."
by graphjam.com
Oct 16th, 2009.
Gotham Trade Paperback
What: You love GraphJam.com, right? Well, now you can enjoy it without risking the health of your retinas. Founded in February 2008 with one mission ("to rescue pie charts, Venn diagrams, decision trees, and other graphs from the terminal boredom of the office"), this book will probs make web-geeks, hipster graphic designers and eccentric statisticians cream in their pants.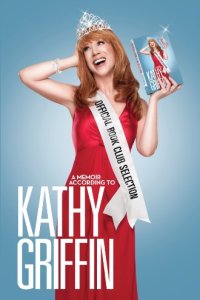 by Kathy Griffin
Sep 8, 2009.
Ballantine Books.

Who?
Dear friend of the gays
Kathy Griffin
is unplugged, uncesnsored, and "unafraid to dish" in her new book
Official Book Club Selection: A Memoir According to Kathy Griffin
. She's also kinda unscesnored and unafraid to dish on the teevee too, but you should know by now that good girls are rewarded for reading so there must be lots of fun juicy things in there. She also reveals "intimate details about her life," like about her dysfunctional family, plastic surgery disasters and messy divorce with that dopey looking guy on the first season of My Life on The D-List.
Then she talks about how this divorce inspired her to go lesbian
. Also, she had a lesbian assistant once, Jessica, though I don't know if that's in the book. Are you there, Kathy? It's us, Autostraddle!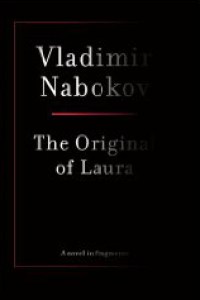 by Vladimir Nabokov (with Dimitri Nabokov)
November 17th, 2009
Knopf
The Drama:
When Vladimir Nabokov died in 1977, he left instructions for his heirs to burn the 138 handwritten index cards that made up the rough draft of his final and unfinished novel,
The Original of Laura
. Howevs, his wife couldn't bear to destroy the manuscript, thus leading to
2008's widely publicized drama
over Dmitri Nabokov's (Vladmir's 75-year-old son and only surviving heir) right to publish his father's last piece of writing.
The Original of Laura
promises to be a "fragmented narrative—dark yet playful, preoccupied with mortality" which will "afford us one last experience of Nabokov's magnificent creativity, the quintessence of his unparalleled body of work.
The Question: Is it possible to enjoy a book that you know the author never wanted you to read, or will you feel guilty like you're reading your girlfriend's diary? Judging by Amazon's pre-order ranking for this baby, we're thinking the "last surviving masterpiece" thing is overriding the "I told you not to look" thing.
by David Byrne
Sep 17, 2009.
Viking Adult
Who? David Byrne of The Talking Heads and incredible cult film True Stories. YEAH THAT DAVID BYRNE.
Where? Byrne takes a worldwide tour of fascinating cities like Sydney, Australia; Manila, Philippines and New York City with his "trusty fold-up bicycle" while offering his views on urban planning, art, and postmodern civilization in general.

Pages: 1 2 3See entire article on one page