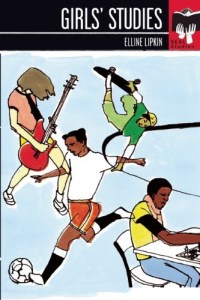 by Elline Lipkin
WE JUST WANNA TALK ABOUT GENDER THEORY FOREVER: Welcome to the new world of "girls' studies" — "the socialization of girls versus the socialization of boys. You know we love this shit."
"Professors and students alike are beginning to analyze the impact of media, pop culture, messaging, and more on America's girls. Girls' Studies tackles socialization and gender expectations, body image, and media impact, and gives insight into girl empowerment and how to equip our girls for a brighter future."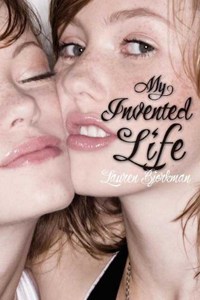 by Lauren Bjorkman

Wha…?
Oddly the Amazon listing for
My Invented Life
blithely skirts one of the main reasons you might be interested in reading this fun YA debut novel: it's so queer!  Your best clue is that "readers who liked this book" also enjoyed "
Annie on my Mind
&
Dare Truth or Promise."
So: let's check out one of our fave queer YA book blogs
, who reports the following plot anchors:
Roz suspects Eva might be gay, although Eva has a boyfriend, who keeps flirting with Roz. Roz flirts with Jonathan who turns out to be gay. Roz pretends to be gay to find out if Eva is, and then has to deal with how to find a boyfriend despite pretending to like girls, and then has to deal with the possibility that she does indeed like girls. There's a motley crew of other sexuality-confused friends, a cross-dressing production of As You Like It, and well, so much more.

by Dr. Davina Kotulski
Nov 1, 2009.
Alyson Books

Really? Yeah! That title fills us with optimism, joy and social activist energy! We're gonna win you guys! This "first ever marriage equality primer" promises to show why gay marriage will become law and how to win equality rights fastest, via never-released interviews of marriage equality leaders.
Who? Dr. Davina Kotulski is the author of Why You Should Give A Damn About Gay Marriage and an Advisory Board Member for Marriage Equality USA. She lives with all the other genius-dykes in the San Francisco Bay Area and is therefore an uber-expert. Everyone should listen to her. Also it's easier to argue with your grandparents when you've got the facts on lockdown.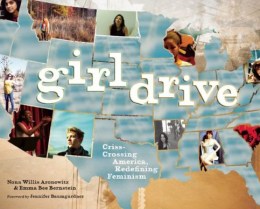 November 1, 2009.
Seal Press.

What/When/Where/How? Nona Willis Aronowitz & Emma Bee Bernstein had a lot of questions for a lot of people, including well-known feminists like Kathleen Hanna, Erica Jong, Michele Wallace and Starhawk as well as women who don't relate to feminism at all. In probs the most awesome road trip of all time, the two girls crossed the country to track a conversation about "the current state of feminism and its many definitions … the past and the present … glimmers on the future … the promise of the open road … how young women grapple with the concepts of freedom, equality, joy, ambition, sex, and love –whether they call it "feminism" or not."
Who?
Aronowitz is a successful writer and cultural critic
who did her Wesleyan thesis on 70s porn and its influence on the feminist movement and total cutie
Emma Bee Bernstein
, Aronowitz's feminist roadtrip partner-in crime, was an accomplished photographer & essayist. (Check out the
Girldrive Blog
).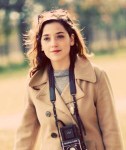 I was already daydreaming about how it would be so cute to interview Nona & Emma together for Autostraddle and have Robin photograph Emma and Emma photograph Robin when I got to the part Emma's bio which reads: "Emma Bee Bernstein died in Venice, Italy, in December 2008 at the age of 23." Now I've been sort of
crying at my keyboard
,
reading eulogies
and
looking at photographs
for the past hour.
+
From Feministing: "Emma ended her own life. It's almost impossible for me conceive of someone that alive now being dead. But I have to believe that she needed release in some profound way that even her beautiful family and friends, that even her relationship to art and feminism, couldn't provide. It's not romantic. It's unacceptable. It's also a reminder that life is a fragile, fragile thing, a choice that we each make every single day. When Emma was alive, she made the choice fiercely and with her whole being. I thank her for the lesson."
Get the book, y'hear? And we'll start stalking Nona for an interview on what's sure to be an epic book for our generation of eager feminist weirdos.

Other Fall Books To Look Out For:
September:
Lawrence Hill Books: Sexism in America: Alive, Well, and Ruining Our Future, by Barbara J. Berg, Ph.D. September 1st, 2009.
Penguin:The Meaning of Matthew: My Son's Murder in Laramie, and a World Transformed, by Judy Shepard. September 3rd, 2009
Clies Press: In Sleeping Beauty's Bed: Erotic Fairy Tales
, edited by Mitzi Szereto. September 8th, 2009.
Simon and Schuster: Hungry: A Young Model's Story of Appetite, Ambition and the Ultimate Embrace of Curves
. by Crystal Renn with Marjorie Ingall. September 8th, 2009
Penguin Classics: The Yellow Wall-Paper, Herland, and Selected Writings, by Charlotte Perkins Gilman (Author), Denise D. Knight (Editor, Contributor). New edition & packaging & editing of the classic feminist writer's work. September 29th 2009.
October:
W.W. Norton: The Book of Genesis Illustrated,
by R. Crumb. October 19, 2009.
St. Martin's Press: Cassette From My Ex: Stories and Soundtracks of Lost Loves, edited by Jason Bitner. October 27, 2009.
November:
Audiobook! Parker Posey reading Betty Friedan's The Feminine Mystique. Must-hear! November 15, 2009.
NYU Press: Girl Zines: Making Media, Doing Feminism, by Alison Piepmeier (Introduction by Andi Zeisler). November 19, 2009.
From Indie 'zine & book publisher Microcosm, out now: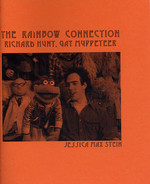 What We Leave Behind, by Derick Jensen, is a piercing, impassioned guide to living a truly responsible life on earth.
The Rainbow Connection: Richard Hunt: Gay Muppeteer by Jessica Max Stien: A heap of information about the life of Richard Hunt, a Muppet puppeteer who worked on Sesame Street, Fraggle Rock, and a myriad of other Henson projects.
My Brain Hurts #2: Liz Baillie crafts a Degrassi-style teenage soap opera about queer punks in New York City!

Calls for Submissions
Deadline Nov 1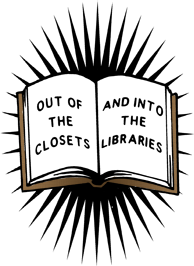 "Hello friends, I am putting out a call for writing, art, comics, photographs, on the practical and philosophical aspects of gender, sexuality, bodies, and queerness. Personal experiences (good, bad, and other), philosophies, rants, funny stories, observations, interviews, dreams of the future. Ultimately, I want to put a zine out that is a positive fuck yeah for queerness, transgenderisms, bodies, sexualityies, and ultra wave inclusive feminism. A recognition that all oppressions are interconnected, and the time is now to share our stories and deconstruct the dead ends."
SheDate.com Coming Out Stories
Deadline September 30
SHEGROUP is a company made entirely up of members from the lesbian community. They are all passionate about who they are, what they stand for, and how they can contribute to the acceptance of the community. In an attempt to bring the lesbian community closer together, their first initiative is in launching an all lesbian dating site, SheDate, which asks you to share your coming out story to win $1,200 in SheAvenue prizes!

Because I actually read Shoplifting from American Apparel by Tao Lin I thought I could put it on its own page, like a real book review. Then, all alone on its own page, it took over the page. I am excited for the Autostraddle redesign when we can have more little things all over. That's NEXT! –>
Pages: 1 2 3See entire article on one page