Another year, another opportunity to create a kickass calendar of smokin' hot lesbians. If you've not picked up the 2012 calendar yet, now would be the time — they're available for the post-holiday price of $10! For 2013 we did something completely different yet totally spectacular.
Are you ready to meet the 2013 Calendar Girls?

video edited by Sarah Croce and Lauren Aadland
Now, onward and upward — here's Robin!
Artist's Statement:
For the 2013 Autostraddle Calendar, we put on our bathing suits and hit the water! My goal this year was to do a black and white series that was playful, sexy, and all about the women. I sought to capture images that would reflect the models' feelings of freedom and comfort in their own skin. We chose a simple expanse of sand and water where the horizon is somewhat indistinguishable, and it was the perfect setting for a very personal and introspective look at each of these extraordinary women.
As a photographer, photographing an entire day at the beach is a great challenge. You need to maintain consistency as the light changes drastically throughout the day and the tides ebb and flow. This adds an interesting element in the images as over the course of the day, we watched them play and interact from sunrise to sunset. We closed the day with some very quiet, intimate interactions between the women who'd come to know each other over the course of those hours.
I love coming away from these shoots knowing that all of these women are now friends, and I hope that these images reflect those bonds formed.
A huge thank you to our beautiful models and our amazing crew for a job well-done. A special thank you to stylist and co-producer Sara Medd for being my partner in this project.
Robin, Photographer
Crew:
Robin Roemer, Photographer and Co-producer
Sara Medd, Stylist and Co-producer
Sarah Croce, Production coordinator and video
Lauren Aaland, video
Alex Vega, designer
Christina Natale, Make-up
Brandi Andrews, Make-up
Taylor Stevenson, Hair
Michelle McCaw, Hair
Sabrina Bringuier, Photo Assistant
Our May Lady is Jade: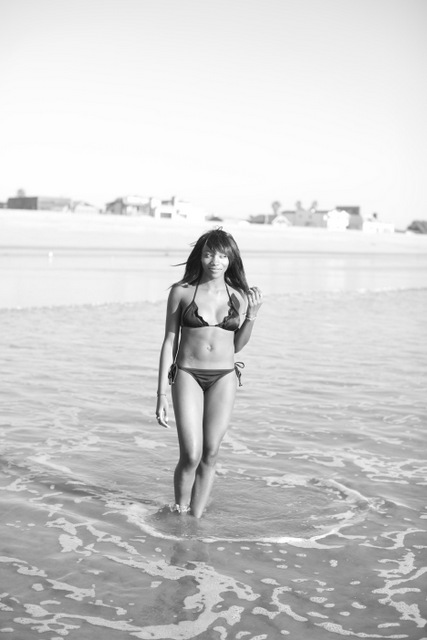 +
+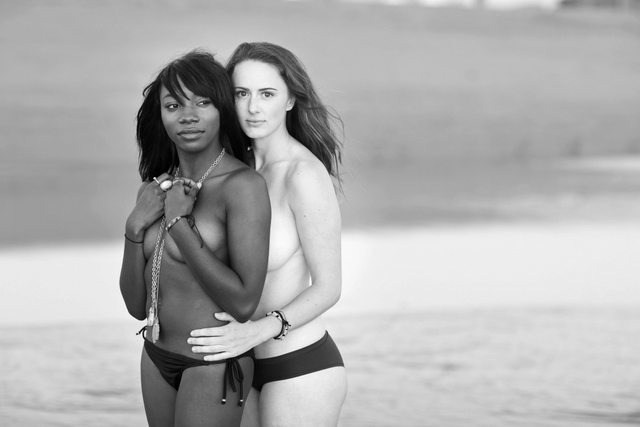 +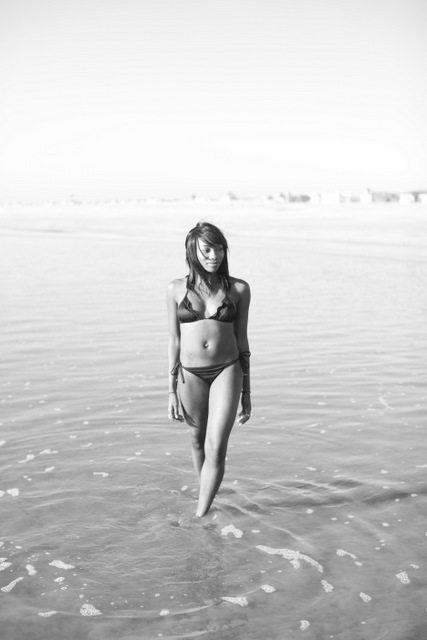 Jade in her own words:
Hey girl hey! My name is Jade, I'm 22, crazy, quirky, and fun. I'm originally from New York, but recently reside in lovely Orange County. I'm a little ball of energy and love to always be busy. Most weekends you can find me out somewhere in WEHO trying to out walk drag queens and dancing on the stages at The Abbey with the girls. I'm the master of all 'That's What He/She Said's". I'm very spontaneous and love going on random adventures and meeting new friends. My remedy for everything is laughter and I fully believe in Carpe Diem. I love my life and all my wonderful friends — I call them my twins and sisters. RuPaul taught me "If you don't love yourself, how the hell you gonna love somebody else?" Can I get an amen?!
A big thank you to Autostraddle for letting me be a part of such a beautiful and inspiring group of women.
+
Robin's Phoner with Jade
+
What got you interested in the Calendar Girls project?
Well since I'm fairly new to the scene and just moved out here I thought it would be a really cool opportunity to meet some awesome lesbians, which worked because now we're all friends and hang out! Just really to put myself out there.
You did a great job of running Baywatch-style into the waves!
[laughs] I try! It's hard to be sexy, you know.
IT is! So tell me about what you like to do for fun!
I'm kind of a closet nerd. I love to read, paint, watch trashy TV. Lately I've been kicking ass at Wii Just Dance!
Yes, I own this as well. What is your fave song in Just Dance?!
Don't laugh, but Jessie J's "Price Tag" is my favorite. I know the whole thing by heart!
I love that song!
I'm obsessed about her!
She's amazing. Other than Jessie J, what is your biggest passion?
I think right now it would be writing. I've been working on a book for years.
Oh nice. About what?
About my life growing up. Moving a lot, my family, and how they feel about me being gay, my random adventures and just how I see the world. It's hard when your family isn't just black, but they are black, Chinese…and Jewish.
Oh wow! What a unique background, sounds interesting!
Yes! I just found out a few months ago that my family is Jewish, too.
Mazel!! Do you have a favorite food?
I love….tacos! That's what she said! No, but really I love them, and anything Mexican really.
Tell me about what you do for work.
Technically I have five jobs. I'm a wedding consultant, a promo model – I just work at Dinah passing out a million tampons – an extra in commercials, a fashion show dresser, and I randomly do lighting for movies. Translation: I'm a college student.

Special Note: As of December 2010, we request that the comments on Calendar Girls posts, unlike every other post on this site, be exclusively positive. These posts exist to celebrate women, so any shit-talking or criticisms of the model's appearance will get deleted. Direct concerns about the project or website as a whole can be directed to robin at autostraddle dot com or riese at autostraddle dot com!