This is where we are: Banana Bread (3), Banana Bread Blondies (1), Chocolate Chip Banana Muffins (1)… and TONIGHT! BROWN SUGAR CARMELIZED BANANA SUNDAES WITH RUM SOAKED TRES LECHES ICE CREAM!
---
Queer as in F*ck You
17 LGBTQ Writers on What They Are Listening to Right Now
Lesbian Visibility Day was on Sunday, but tbh at Autostraddle Lesbian Visibility Day is obviously EVERY DAY! And so, may I present you with From Coming Out Tales to Epic Romances: 10 Latinx Films To Celebrate Lesbian Visibility Day. (This list also goes very well with our personal celebration of the holiday, Lesbian Visibility Day Roundtable: The Art In Your Lesbian Canon)
Do you remember when we could go outside? Would you like to see two brides in matching sharp black suits and their umbrella-donuts and ballon-cake? I BET YOU DO! I BET YOU DO!
And here's an important f*cking question:
what's this gonna mean for the supply of these meds? https://t.co/1vQACrCH03

— 𝙇𝙪𝙘𝙮 𝘿𝙞𝙖𝙫𝙤𝙡𝙤 (@SatansJacuzzi) April 27, 2020
---
Saw This, Thought of You
Quarantine Could Change How Americans Think of Incarceration (You should absolutely be pairing that with: 'I Am Trying To Get Out Of Here So I Don't Die': 8 Women Experiencing COVID-19 Behind Bars)
I'd like to do more to help my beloved local businesses during this crisis, but I'm not sure if it's financially wise to spend money on anything but essentials right now. I'm a freelancer with a steady stable of clients, but like most work, mine has gone completely quiet since March. I'm supposedly eligible for unemployment insurance, but my claim is still pending and I'm not sure when (or if) it will go through…. Right now, it seems like we're all in survival mode. I feel like I should be financially responsible and eliminate all extras. On the other hand, my community is important to me. What's the best way to be careful and still supportive to others?
I Want to Support Businesses in Need — But Can I Afford It?
Inside the Dystopian, Post-Lockdown World of Wuhan
"Here is a good recap of this week's UFO news if anyone else has been feeling behind on that topic." — Rachel. UFO Pentagon Video: 8 Questions and Answers About That Bizarre Footage
Listen I don't even know what's happening: The Editor of Taco Bell Quarterly Explains How to Make Art out of a Fast Food Brand
For Couples in Quarantine, Therapy Is an Exercise in Privacy and Trust
Here's Why Zoom Fatigue Is Real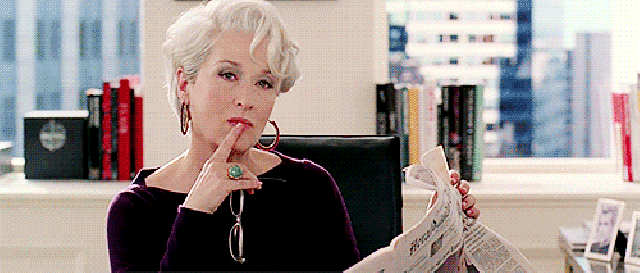 Anna Wintour Made Condé Nast the Embodiment of Boomer Excess. Can It Change to Meet This Crisis? I won't lie, this kinda made me want to rewatch The Devil Wears Prada? But also, no seriously, eat the rich.
---
Political Snacks
Well friends, Riese Bernard found this data to be really interesting: 260,000 Words, Full of Self-Praise, From Trump on the Virus