Every time I read a new interview with Jillian Michaels, I want to give her a hug and a scholarship to A-Camp. Last week, for example, Health magazine published a profile with the personal trainer/reality star. In between talk of diet, exercise and the effects of ironing your ass with a laser, Michaels confessed it's her "dream to be normal," to have "some strapping football player husband." Instead, she's got a couple of adorable kids with Heidi Rhoades, her female partner whom she introduces as that girl she's seen around in spin class a couple of times or whatever.
"The gay thing has always been hard for me. When Heidi and I are out and somebody older asks, 'Are you sisters?' I say, 'We're friends.' I guess it comes from thinking that they will be shocked or disturbed."
Obviously, the LGBTQ community bristled at the implication that being gay isn't normal, so Jillian explained to a different magazine what she meant when she was talking to Health magazine.
"I attempted to shed light on how hard and scary it can be to be out," she said. "I was saying if along the way in my life that had been a choice I would have made it, but it's not who I am. Gay is not a choice. If I was ashamed of who I am, I would be in the closet. Considering my family was on the cover of People magazine, I think I'm pretty far from that."
Ah, yes. The People cover thing. Back in 2012, Michaels and Rhoades were on the cover of People with their adopted daughter and the son Rhoades had just given birth to, but even that photo shoot/announcement came about in the most bizarre way. Seven months before the People story, presumably while Rhoades was pregnant with their son, Michaels told Redbook she was in the process of adopting a daughter she planned to raise by herself.
I'm adopting as a single parent. I am seeing someone, [but] I keep their life private, because the email has been hacked, the Facebook has been hacked.
And that squirrelly-ness came just a couple of years after Michaels, who had been posting swooning message about Heidi Rhoades on Facebook for ages, kind of came out in Ladies Home Journal by declaring herself interested in both men and women, as long as they are grown locally and organically.
Let's just say I believe in healthy love. If I fall in love with a woman, that's awesome. If I fall in love with a man, that's awesome. As long as you fall in love, it's like organic food. I only eat healthy food, and I only want healthy love!
It's hard to wrap my mind grapes around the fact that the woman who once snarled "Was your body screaming like this when you were shoveling donuts into it?!" at a The Biggest Loser contestant and has made a fortune teaching people how to Maximize Their Lives is such a sensitive, insecure flower about her gayness. Back before Michaels first came out, I always wondered if she was afraid being open about sexuality would hurt her career, but other HBIC lesbian personalities — like Tabatha Coffey, Suze Orman, Cat Cora, Jackie Warner and Anne Burrell, just to name a few — have created thriving TV empires while being unapologetically out and about and proud about it.
And that's why I want to hug Jillian Michaels so hard and offer her a week in the woods making crafts and singing songs and getting loved on by a group of women who are deeply empowered by their own queerness. We could hold a workshop on how to give an interview to a major mainstream publication without engaging in cryptic doublespeak and self-loathing. We could even hang self-acceptance motivational-type posters on her cabin wall, maybe her own quotes coupled with Pusheen's face, because the hardest advice to take is always your own.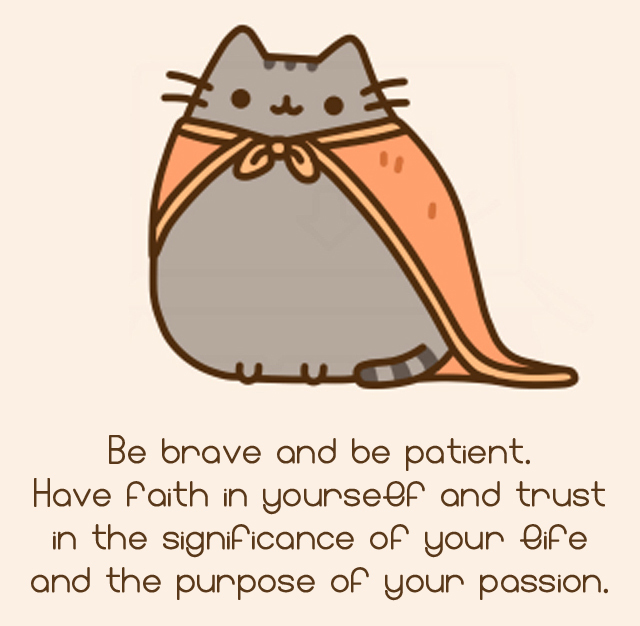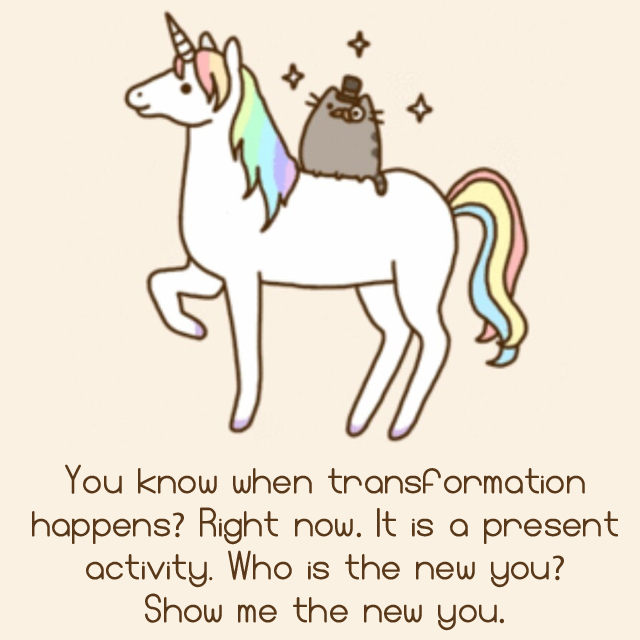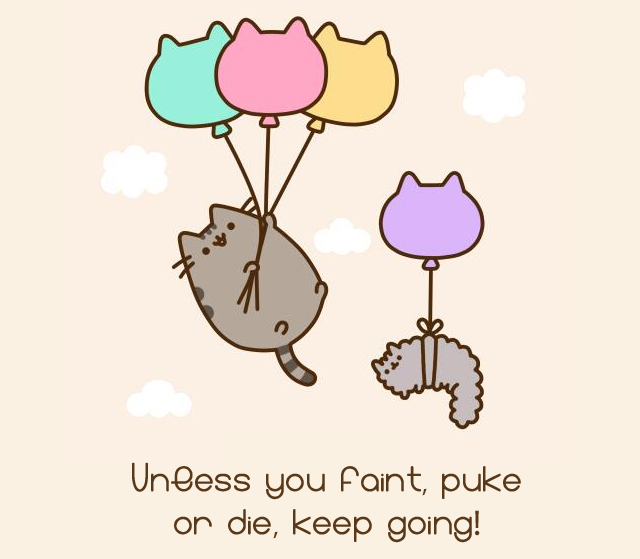 I don't know about you, but I feel more awesome already.