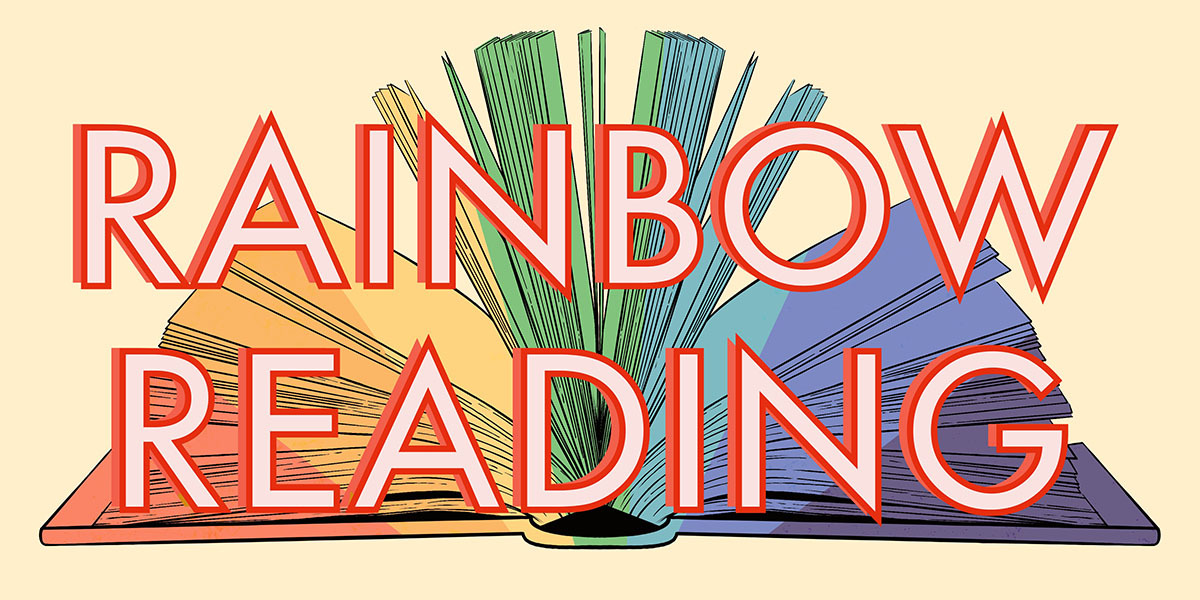 Hi everyone! It's Yashwina, back with my metal detector and everything I've dug up on the literary internet over the last couple weeks. I'd like to thank y'all for the warm welcome you've given this little column, and to extend my special appreciation for those of you who enjoyed the puns. It simply wouldn't be a column from Yash Canter without some Trash Banter ;)
I'm having a great reading week; I have a copy of Manywhere sitting on the table next to me for when I finish my reread of Crybaby Butch (which I'm revisiting for a review I'm working on!) and I've also been dipping into Coming Out Under Fire periodically too — this history of queerness in the military during WWII is fascinating and surprising. It's good things to read as far as the eye can see over here!
Alrighty, folks, let's rumble. On this week's Rainbow Reading, we've got:
---
Shelf Care: Reviews, Essays, and other Things of Note
---
---
Autocorrect: Books content from the last couple weeks at Autostraddle!
It's not technically about books per se but it's my column and I'll scream about how amazing AUTOSTRADDLE THEMED WORDLE is if I want to!
---
Rainbow Reading Superlikes:
This week, I'd like to shout out Megan of @booksnblazers — getting to exist on the same internet as Megan is a delight, and her wide-ranging interests combined with her commitment to queer voices make for a great range of recommendations. She curates some great collaborative Pride content in June, which led me to a handful of other amazing queer bookstagrammers who have brightened up my feed, and Megan also leads some amazing readalongs —who doesn't love a gay book club?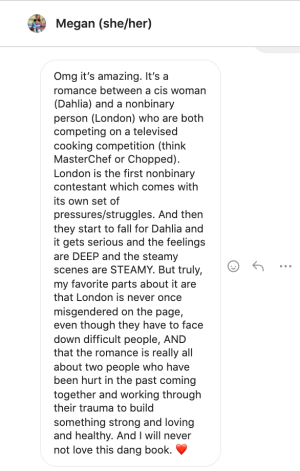 ---
That's all she wrote, folks! If you're a queer writer, particularly an early-career queer writer: I'd love to hear about the cool things you're up to so that I can share links to your published essays, book reviews, short stories, poems, and longform features on LGBTQ+ topics! Please email me links for consideration at yashwina@autostraddle.com with the subject line "Rainbow Reading Submission" — I'm an avid browser-tab-collector, and I especially want to hear from you if you've just landed your first publication or first major byline.