Hello and welcome back to Ask Your Friendly Neighborhood Lesbrarian! This month's question came in from a reader via email, where they asked for:
books that primarily follow characters in the 90s who are queer and punk/counterculture. I really, really enjoyed reading Paul Takes the Form of a Mortal Girl by Andrea Lawlor and Cover Me by Mariko Tamaki; these books are both incredibly different, but the back-drop of the 90s/early 2000s and zines and DIY music/culture was really interesting to me.
90s queer punk / counterculture / DIY books coming up! This is such a meaty topic for both queer books and queer history. There is so much going on, particularly when you look at the convergence of queer and feminist activism and the way it showed up in all different kinds of art. The selection of books below is a mix of fiction and nonfiction written during this era — for that authentic feel — as well as novels published in later decades looking back on that time and culture, sometimes nostalgically, sometimes critically, sometimes both!
---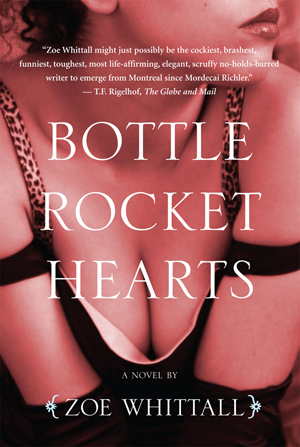 Eve, the 19-year-old protagonist of this coming-of-age novel, is a 90s rebel girl, screaming along with Kathleen Hanna as she rides her bike down Montreal's Ste Catherines street in her silver spray-painted doc martens. The 1995 referendum deciding if the province of Quebec will separate from Canada is imminent and Eve is diving headfirst into queer feminist organizing at Concordia University. The Francophone / Anglophone tension in Montreal is mirrored in Eve's relationship with an older boyish dyke Della, whose loyalties are entirely Francophone and separatist. Anglophone Eve is the enemy. Will Eve survive her foray into activism and polyamory, which "intellectually, made complete sense; [but] emotionally, felt like sandpaper across [her] eyelids"? And how exactly does she end up feeling like a freak in the Montreal General Hospital waiting room, the scene that opens the novel to which it gradually builds back up to in the final chapter?
---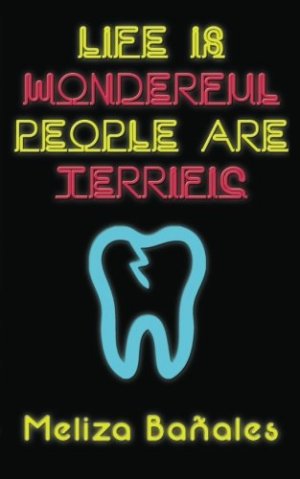 This collection of stories about a young queer punk Xicana woman in the mid-late 90s is wonderful and terrific just like the title says! Missy has just started at a prestigious university in Santa Cruz, but her scholarship money isn't cutting it. So she decides to fill in the gaps working as a stripper in San Francisco. She thus finds herself bouncing between two different worlds, balancing the beaches, forests, and Xicano culture of Santa Cruz with the punk, queer, and/or strip clubs of the big city. It's a perfect melting pot of experiences for someone figuring out and coming into her identities. A big part of this is Missy exploring her place within a community of queer punk Xicana girls: befriending them, fucking them, falling in love with them, making sense of how to be in community with them. If you're a fan of Juliet Takes a Breath, you're gonna love this book too!
---
Any book list about 90s queer women's counterculture would be incomplete without mentioning Michelle Tea. Valencia is an early work that chronicles her experiences living in the dyke community of San Francisco's mission district in the early 90s. The book is written as a series of stream-of-consciousness vignettes — punk in style as well as content! — and has a rollicking pace. It oscillates between the very good and the very bad: reckless young love with a boyish dyke poet, astrology, punk fashion, a devastating breakup ("She broke my heart so now I have to write about her forever"), solidarity with her ex's ex, drug trips, zine making, DIY tattoos, sex work, queer friendship, vegan food, and more!
---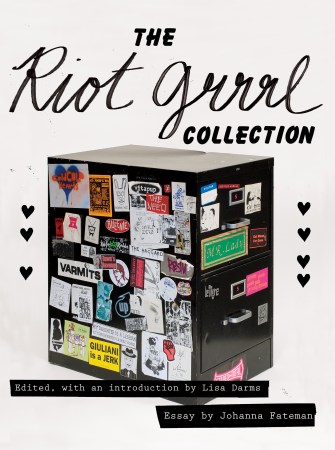 If you're really into the 90s queer feminist punk scene, then go straight to the fascinating source material with this anthology. It's compiled, edited, and introduced by the archivist at the official NYU Riot Grrrl archival collection, whose materials are the source of the book's contents. It contains reproductions of original zines, posters, and other print material that were part of the Riot Grrrl movement. It's like a time capsule! Some of the materials were made by members of the movement's well known bands like Bikini Kill and Bratmobile, but the anthology also spotlights work by queer men about HIV/AIDS and by Black punks about their experiences in the Riot Grrrl movement. The book also includes a reflective essay by Johanna Fateman, of Bikini Kill and Le Tigre.
---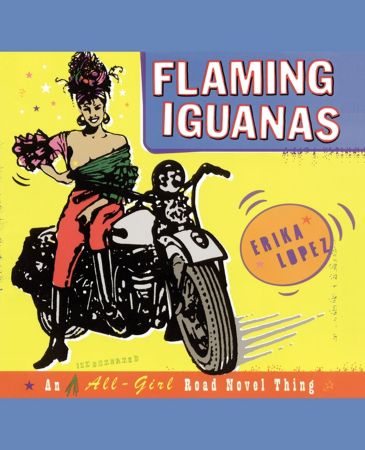 This "Illustrated All-Girl Road Novel Thing" published in 1997 is a queer feminist twist on the classic motorcycle road trip book. The way Lopez tells the story is very much inspired by the multimedia and DIY format of zines, as she combines text, line drawings, funky fonts, and rubber stamp art. Jolene "Tomato" Rodríguez is the book's star, and she is hitting the road from New Jersey to San Francisco in search of love, sex, and the perfect post office from which to mail her letters. Lopez's words and art are alternately crass, witty, sweet, and plain old ridiculous. She writes in a stream-of-consciousness diary/journal style that reflects the immediacy of the wild twists and turns of Tomato's journey. If you love the quirky over-the-top feel of this book, check out the second and third books in the "Mad Dog Rodríguez Trilogy."
---
Hard Love by Ellen Wittlinger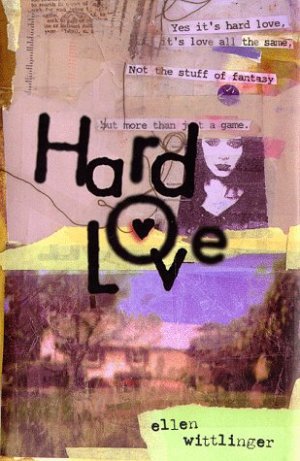 This classic YA novel published in 1999 is about a friendship that grows from a shared love of zines! John is a teen feeling caught in between his divorced parents and his mom's new fiancé. It seems like none of them want him around. He finds solace in a zine called "Escape Velocity," whose author is Marisol, a self-identified "Puerto Rican Cuban Yankee Lesbian." While hanging out waiting for the latest issue of the zine, John meets Marisol in person. They bond over not only zines but their similarly dysfunctional families and their desire to escape their circumstances. But when John starts to fall in love with Marisol and she doesn't reciprocate his feelings (duh, she's a lesbian!), their friendship is threatened. Can a trip to a zine conference save it?
---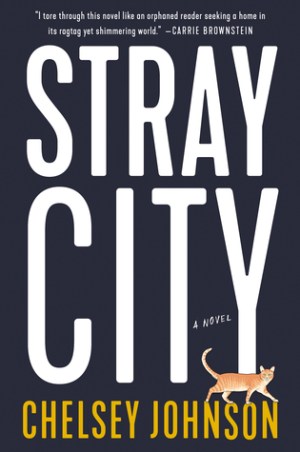 Johnsons's novel is an honest and nuanced look back at the lesbian community in 90s Portland. Cue the nostalgia and familiarity: this is one of those books where the city, at a specific time and through a specific subculture, is a character unto itself. The first part of the novel is full of details of the 23-year-old lesbian main character Andrea's queer world: bike-riding, vegetarian food, zine making, indie art and music scenes, and general anti-establishment vibes. Her story begins when Andrea experiences a terrible breakup. Reeling, she ends up in a kind of relationship with a cis guy, who she isn't really attracted to but has an easy connection with and gets validation from. Things get complicated when she gets accidentally pregnant. Then it turns out her chosen family can be as insular and judgmental as the nuclear family she left behind: "we'd formed a church of our own, as doctrinaire as any, and we too abhorred a heretic." Fast forward ten years and we get to see what kind of queer family Andrea has made for herself, alongside her daughter who's asking questions about where she came from. Read Vanessa's review of Stray City on Autostraddle! And if you're into the queer community aspect of the book check out my recommendations of similar reads.
---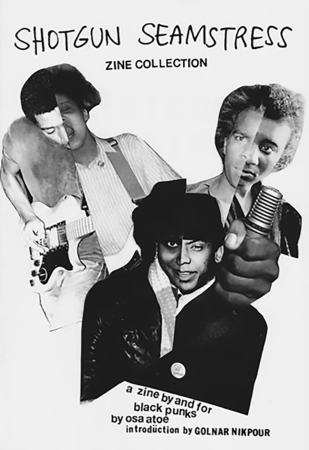 Including this book here now is a bit of a tease, as the original paperback collection is out of print and a new edition including all eight zines Atoe made, plus additional material, isn't slated to come out until an unspecified time later this year. But, you can read them online here and order print ones from the Shotgun Seamstress website. This zine collection was originally started in the mid 2000s and it's essential work done from a queer Black punk perspective. It collects material about Atoe's experiences as a Black queer woman in Portland, Oregon "being the only Black kid at the punk show." It also showcases work Atoe curated by other Black punks. The zines usually focus on music, but other topics include visual art, Audre Lorde, and RuPaul. They include interviews, essays, art, book reviews, music scene reports, and more!
---
Do you have any favorite queer books about the 90s / 2000s DIY, punk, Riot Grrrl, and zine counterculture? Share them in the comments!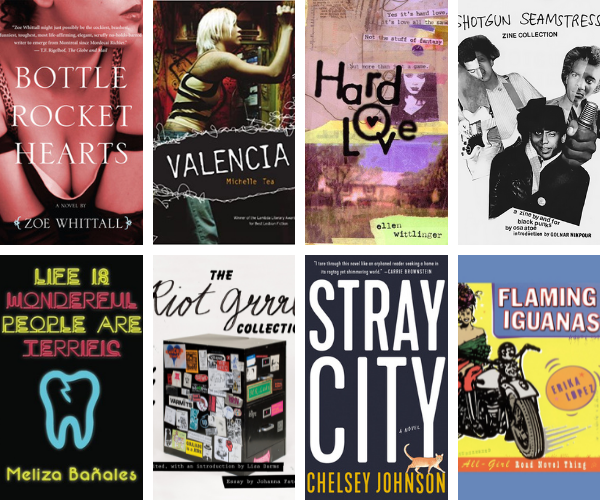 shop more queer books in autostraddle's bookshop storefront