Have you read Stray City by Chelsey Johnson? Want to find more books like it? You're not alone! This email arrived recently in my inbox:
A friend and I were talking after reading Stray City about other books that depict queer community in a similar way. It felt really true to my own experience, a supportive, if ever changing group of queers that show up for each other. We thought of Valencia [by Michelle Tea] and The Ihop Papers [by Ali Liebegott], though i haven't read either in a long time, so my recollection may be off, but i would love other suggestions. Thanks!
So this month's Ask Your Friendly Neighborhood Lesbrarian is about fiction highlighting the amazingness that is queer community and found family. Here are eight books with supportive queer community to make you feel grateful and seen!
Plett's debut novel is about family in myriad senses of the word. 30-year-old Wendy is a trans woman getting by in Winnipeg when she learns some information that suggests her grandfather — who was a devout Mennonite farmer — might have also been trans. For a while, other issues in her life interrupt her search for the "truth," if such a thing exists: issues like losing her job, alcoholism, suicide, and sex work. But she's eventually drawn back to this familial mystery, supported by her tight-knit group of trans women friends. Wendy's wonderful relationships with Lila, Raina, and Sophie are really at the heart of the novel. These women are always showing up for each other, despite all having heavy loads of their own stuff to deal with. Plett's writing and characterization are incredible: incisive, generous, and complex. (For more about Casey Plett check out this recent roundtable of trans writers).
Although City of Strife is a high fantasy novel set in the entirely fictional city Isandor, the queer community depicted in the book feels totally like something out of real life. This book is a real treat for anyone who loves big sprawling casts and political fantasy involving court intrigue. Humans, elves, halflings, and members of other species are all drawn together because they are on the margins of society. When one of their own is unjustly accused of an assassination, they are determined to fight. But the outsider home they've worked hard to build might shatter in the process. Both established and emergent bonds within the rag tag group of queers in the novel are just delightful. It's especially lovely to see multiple asexual and aromantic characters and their queerplatonic relationships given the same importance as romantic and/or sexual relationships.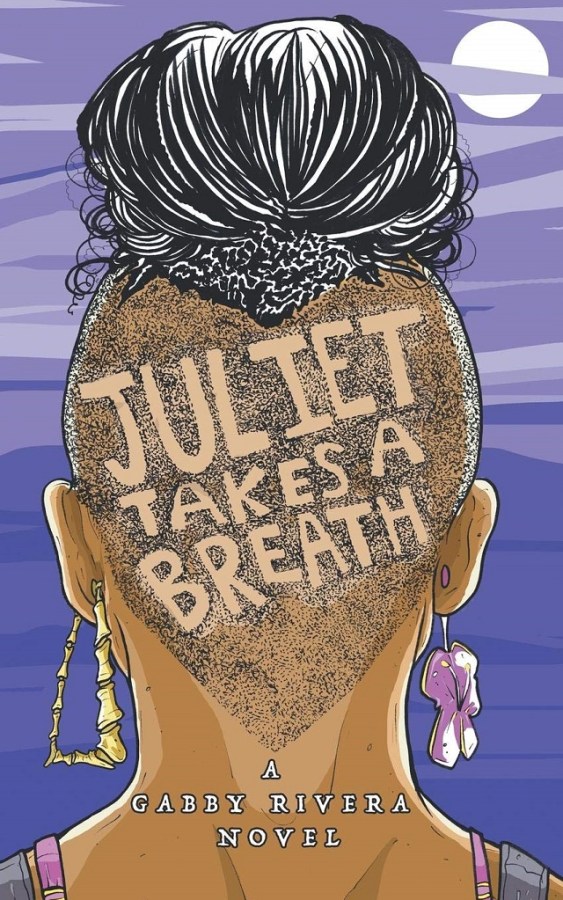 Juliet Milagros Palante is a Puerto Rican lesbian who has just come out. Naturally, the first thing to do in her new gay life is to intern for Harlowe Brisbane, Juliet's idol, a famous white hippie lesbian, and author of feminist classic Raging Flower. Moving from the Bronx to Portland for the internship, Juliet is on the lookout for anything that's going to help her learn "how to be gay." In Portland she finds queer community — but in all its complexities and messiness. She learns about the whiteness and cissexism inherent in the Harlowe's brand of feminism and starts to question what she's been taught. But it's really only when she is embraced by a community of queer women of color when she's able to find queer and feminist identities that fit for her and to truly find herself. Read this wonderful interview with Gabby Rivera at Autostraddle for more!
This loving homage to lesbian pulp novels is set in contemporary east Vancouver, aka the hipster dyke neighborhood. It's a fun, sexy, drama-filled romp that is also smart. Kate is a British woman living in Vancouver who's trying to sort out her sorry love life. She's still not over her last girlfriend, even though they broke up a year ago, and she's crushing on a barista from her and her (queer) friend Cass's favorite coffee shop. Cass is trying to convince Kate that she can't ask the barista out, because what if it goes sour and then they can't show their faces at their much-loved café anymore? But does Cass have motives other than love of the best coffee in town? Kate's queer friend group is a big part of the book and their hangouts at queer spaces and rotating advice for Kate about her love life — like trying to convince Kate the drummer in a band called LiquorBox is definitely into girls — are spot-on authentically queer and delightful.
Brew by Dane Figueroa Edidi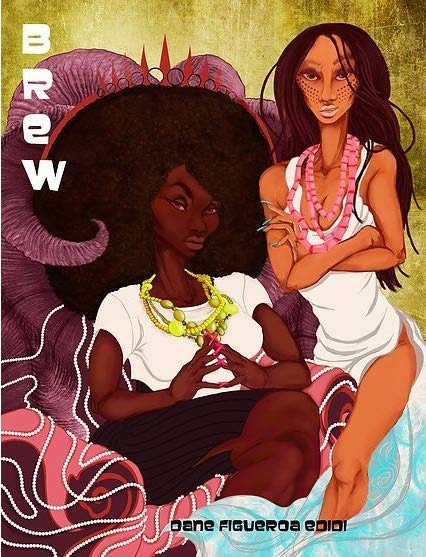 The first book in the Ghetto Goddesses series, Brew is about a trans teenager named Arjana Rambeau living in Baltimore. One of her many secrets is that she's a witch, although she'd rather just be doing regular teenage things like reading comics and hanging out with her boyfriend. The fact that her mom Bembe is also a witch — a witch with a lot of enemies — is not helping. When mother and daughter find themselves at the center of a conspiracy, they will need to figure out who they can trust, where their loyalties lie, and which new alliances will need to be made. Because a spiritual war is brewing, and it looks like they're going to be in the middle of it. There is a lot of fun witchy stuff happening in this series (there are three books to enjoy!) and that magical aspect is intertwined with a strong sense of community. In other words: trans and queer Black witch coven supporting each other!
It almost feels too obvious to recommend this classic by Leslie Feinberg, but if anyone reading this post hasn't read it, get on it!! Published in the 1990s, Stone Butch Blues is mostly set in pre-Stonewall working class upstate New York. The story follows Jess Goldberg through adolescence, young adulthood, and, finally, adulthood. Leaving home, discovering butch-femme gay bar scenes, experiencing the horrific police raids involving physical and sexual assault, finding good blue collar work, and more: Jess would have been lost without the queer community. From offering couches to crash on to lessons on how to buy men's clothing and get a butch haircut, fellow queers are a constant support system and found family in the absence of Jess's family of origin. On top of being a searing, revolutionary look at gender and sexual identity, the novel is a love letter to queer communities and the importance of knowing your queer history. You can download a free e-copy of the book on Feinberg's website.
Helen is a hundred years old and getting her affairs in order. One such affair is a retrieving a mysterious parcel accessible only through subterranean tunnels underneath San Francisco's Chinatown. What is this parcel and where did it come from? Helen takes us back to 1940s San Fran to introduce the artist who made it. We meet a group of six lesbian friends who are all authorities in their areas of expertise, such as mathematics, art, music, and magic. In this strange fairy tale-like story, the women encounter danger and love as their lives become intertwined with each other's and the city itself. Mystery, magic, science, and art intersect in unforeseen ways. Not only do you get a beautiful portrayal of a historical queer community in this novella, you also get a richly imagined fantasy world.
Including this book here is a bit of a tease, since it's not out until later this year. But if you're looking for a YA about a queer girl of color finding queer community and discovering herself in the process, you are definitely going to want to preorder this book! Nima Kumara-Clark is a teen dealing with her crush on her straight BFF, her mom taking off, and boring suburban life. But things take a turn for the better when she stumbles across a drag group at a local festival. Soon enough Nima finds herself immersed in drag culture, hanging out with the kings, queens, and other fellow queers in the drag scene. She's learning about gay bingo, how to properly apply glitter, and putting together the perfect outfit. She also meets potential new love interests, and gets herself into (and out of) quite a few hiliariously embarrassing situations.
---
For more books featuring awesome queer community, check out this list: 8 Books about Queer Friendships to Snuggle up with This Fall. Most of the books on that list would have been at home on this list too! Have any favorite books featuring queer community? Share them in the comments! And if you're got any lesbrarian questions, email them to me at stepaniukcasey [at] gmail.com!