Lesbians and queers love a good bandana. Do you know how many bandanas I have friends? At least five. At least three of them were gifted to me from various A-Camp experiences, so if you too want a bandana and don't have one, now's the time to get on the wait-list! This isn't just an A-Camp plug though, it's also a style guide to help you look your best and wear your bandanas with pride.
waiting for @autostraddle 's inevitable "ways to wear a bandana" listicle

— Ph⌬ebe (@queerengineered) April 13, 2018
Well, twitter user @queerengineered, this one is for you.
---
1. Like a bandana
For things like power cleaning your house, hiking, and perhaps an Ani DiFranco concert.
---
2. Like a headband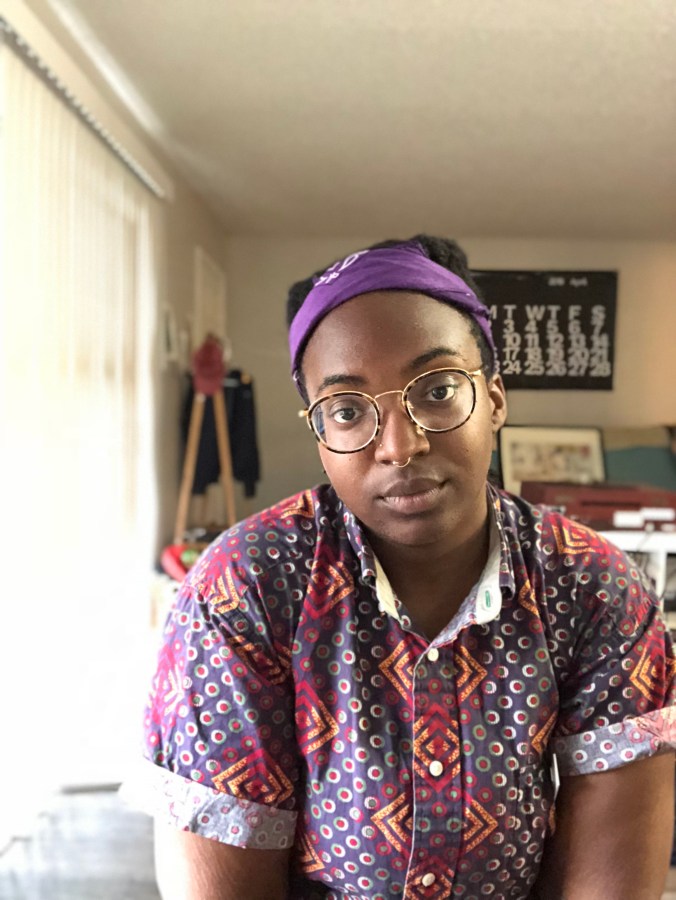 For when you're feeling like Sporty Spice, or just need to keep your bangs out of your eyes.
---
3. Like a ponytail holder
Can be made even cuter by making the ends into a bow!
---
4. On your wrist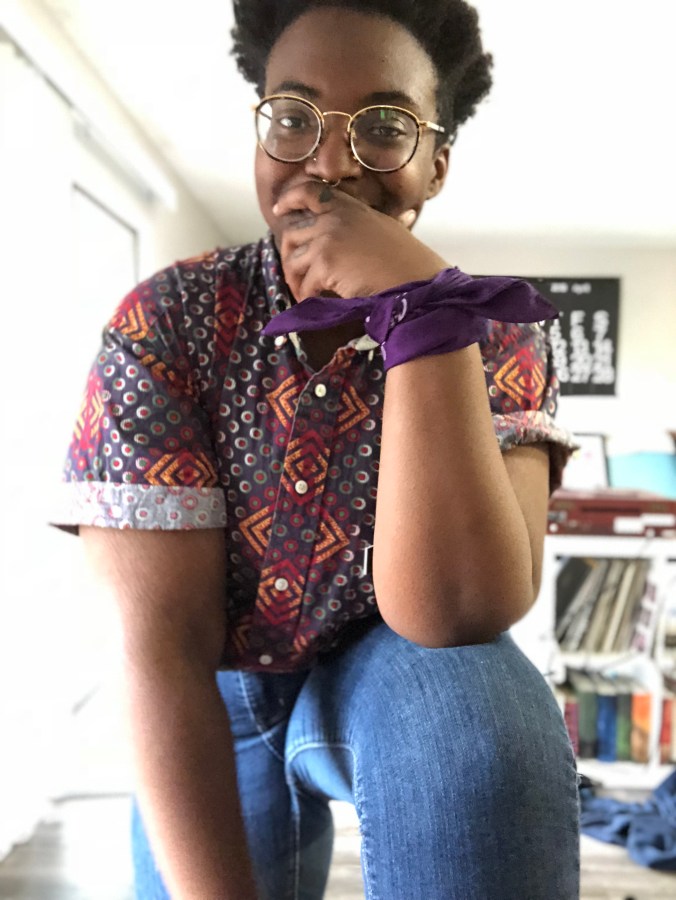 I'm gonna be honest, I don't think I've seen anyone wear a bandana like this outside of camp like places, but you should still try it in your everyday life!
---
5. In your front pocket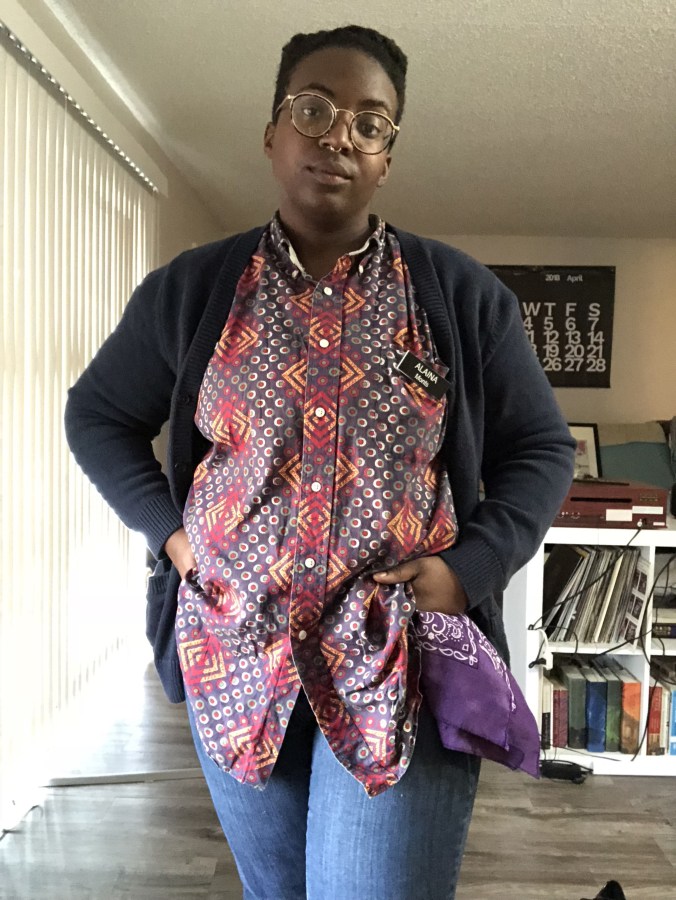 I don't know! It feels like it could be fashionable! Maybe it's a stretch, but I think you should try it.
---
6. In your back pocket (flagging!)
Full marks to whoever knows what I'm flagging right now!!
---
7. In your shirt pocket!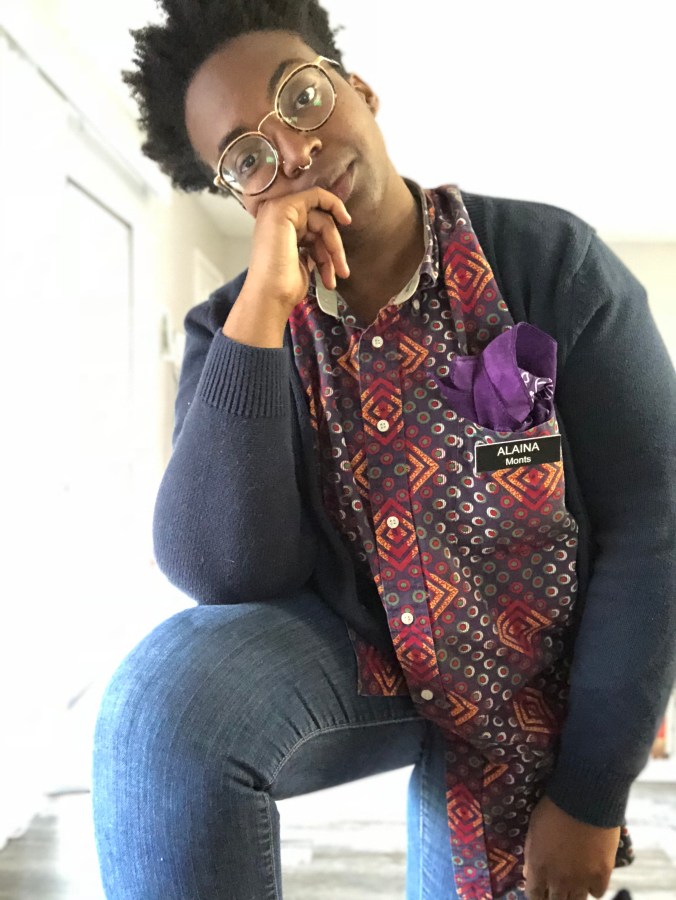 Bringing back the pocket square, but with a casual button-down shirt and a bandana? It's a yes.
---
8. Around your neck
To quote Janelle Monáe, "Classy, sassy, put you in a razzle-dazzy."
---
9. Around your neck, part two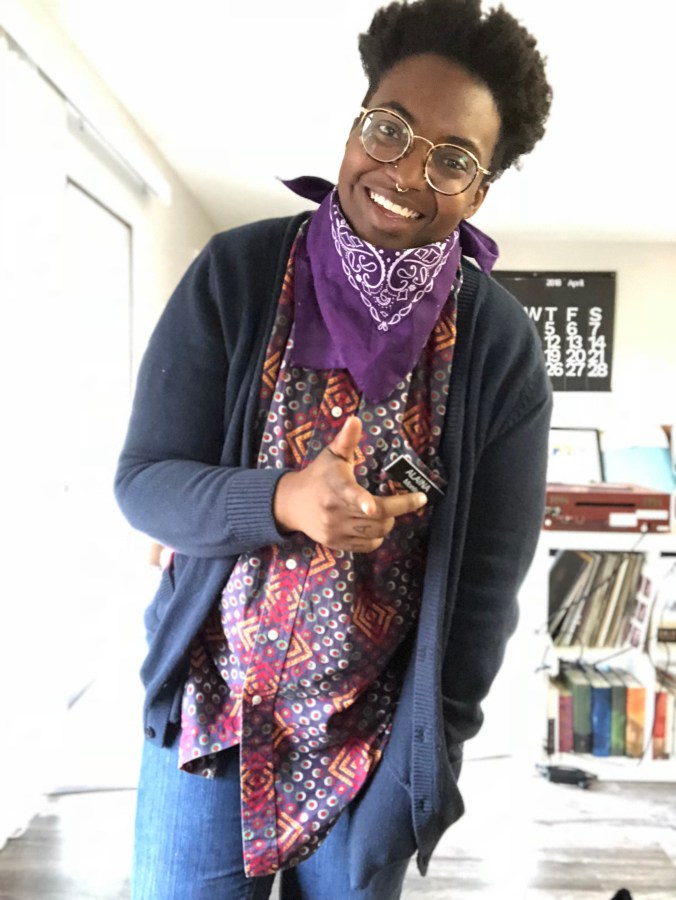 Wild, wild west looks for days.
---
There you have it, folks! Nine ways to look your queer best while wearing a bandana. Did I leave any out? Let me know in the comments! And a special thank you to Nieves for being a great model, the iPhone portrait mode, and my new piano for being tall enough to take full body pictures. ??