This past March, on the Trans Day of Visibility, Abeni Jones wrote a powerful plea to balance "homicide-focused posting" with "equal amounts of trans-affirming material." In recent years, there has been a push to commemorate today, The Trans Day of Remembrance, which exists to acknowledge and remember victims of anti-trans violence — who are primarily Black trans woman — as not just a time to remember who we have lost, but to honor who we still have. Abeni wrote:
Overall, the focus on trans murder has an admirable goal — publicly remembering our dead is at its core an effort to show the world that our lives matter — but the way we've gone about it has had myriad unintended consequences. If we're going to shift a culture that does not value black trans women's lives, we have to shift the way we report on black trans women — including and especially when we report on our deaths. I implore our peers in media, as well as our readers and everyone else who cares about trans people and especially about black trans women — to take this plea to heart and work on creating this necessary shift.
Today, we encourage you to visit the Trans Day of Resilience, an initiative of Forward Together, is an "annual culture shift campaign" designed to uplift the lives and resistance of trans people of color. The HRC released a new report today on the epidemic of violence against transgender people in America, which has claimed at least 22 lives this year. GLAAD has extensive resources on commemorating the Trans Day of Remembrance. You can find a list of honored lives and local events on the official TDOR website. You can find our archive of incredible writing from trans women of color we've featured on previous TDORs here.
Although transphobia and particularly transmisogyny permeate mainstream culture, over the past year, there has been a real, shall we say, elevating of anti-trans sentiment from within the queer women's community specifically. So when thinking about what we could do today to offer hope, as a website targeted at that community and committed to the idea that trans women are women and also that trans women date and love other women, we decided to highlight lesbian, bisexual and queer trans women who are doing incredible things in the world, including, often, finding love with other women or non-binary people.
Some of these women you already know about; some you've never heard of. This isn't a comprehensive list, by any means (and the sexual orientation of many icons we wanted to include was too elusive to grasp), but it's a start. Tell us about the queer trans women you love in the comments — and remember that we're always, always, always interested in paying trans women, and especially trans women of color, to write things for this website, and you can submit your work right here.
---
Jari Jones
Model / Actress / Singer / Creative
In addition to having one of the most gorgeous instagrams in human history, Jones got her start in theater, appearing in The Public Theater's "The Runaways," Here Art Center's "The Sex Myth: A Devised Play" and Lin Manuel's "In The Heights." She has been featured in Pose and recently finished filming a Scorcese film with Leyna Bloom. After successfully working as a fashion photographer, lately Jones has been clocking more time in front of the camera — modeling for Universal Standard, Chromat and The Phluid Project and walking in DapperQ's New York Fashion Week. If you're open to the idea that love is not a lie, Jari Jones appeared on Momotaro with her (also trans) girlfriend, Corey Daniella Kemster, looking cute as hell and adorably in love in a feature that detailed their radical, transformative relationship.
instagram: @iamjarijones
---
Marcela
Performer and choreographer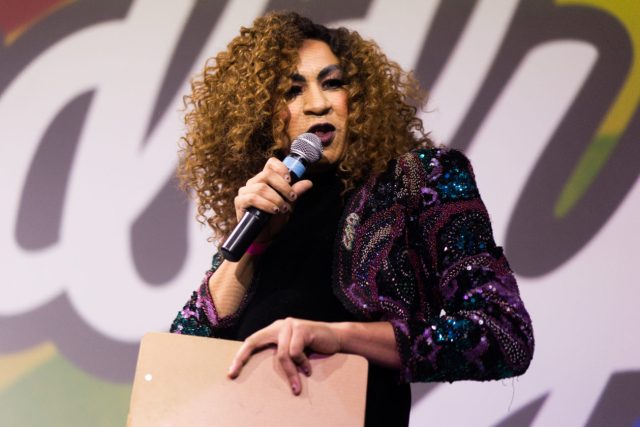 Marcela is a founding member of St. Cloud's premier burlesque and vaudeville revue, Carnivale Revolver, as well as a cast member of Visions of Sugarplims, and Dykes do Drag. She's a multidisciplinary background interested in subverting conventional notions of eroticism who has performed at Queertopia, Patrick's Cabaret, the Minneapolis Burlesque Festival, and regular Minneapolis queer variety night Daddy, where she femcees.
Instagram: @marcelampls
---
Vivek Shraya
Musician, writer, visual artist

Shraya is multitalented, writing in a range of genres from poetry to literary fiction to Children's/YA as well as working as a visual artist, with her photo series Trisha, and as a musical artist, most recently with her band Too Attached. Shraya has her own imprint with Arsenal Pulp Press; her most recent book project, I'm Afraid of Men, has been roundly celebrated and acclaimed since its release in August. We interviewed her back in 2016 and Kai Cheng Thom, also on this list, reviewed her latest album in 2017!
Twitter: @vivekshraya
Instagram: @vivekshraya
---
Exquisite
Disco Musician, Sateen
Exquisite first got underground-famous in the New York nightlife as one-half of a "sensationalized 'hetero drag couple' with her wife and bandmate, Queen Sateen. Then she came out as trans, the two became "glamorous lesbian wives and, last year, released the Sateen EP, which OUT describes as "a flamboyant celebration of the couples journey, channeling their collective queerness into music that's equally a political war cry and flashy pop project. Proudly femme and proudly independent vintage disco musicians with a very sexy instagram presence, they just wrapped up a national tour and were named one of the "50 LGBTQ Musicians You Should Prioritize" by Paper Magazine.
instagram: @sateenmusic
soundcloud: sateen
---
Jess Herbst
Former Mayor of New Hope, Texas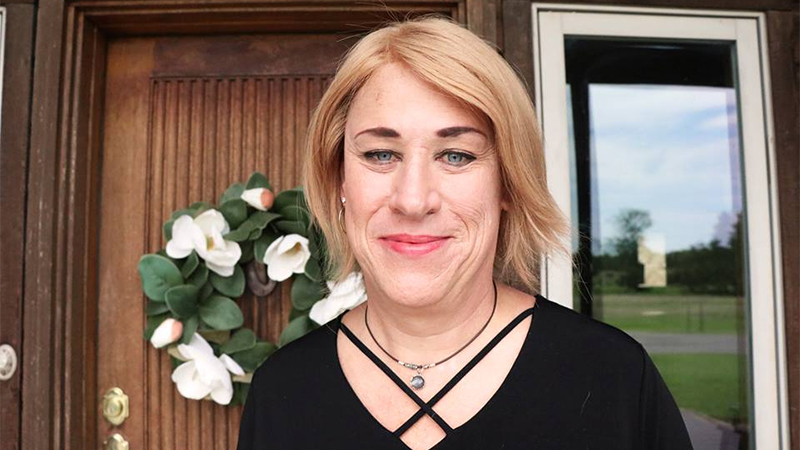 Jess Herbst became the first openly gay mayor in Texas when she was appointed Mayor pro-tem after the incumbent Mayor passed away.  She served for two years. Prior to that, she served the city as alderman, road commissioner, and head of public works. In January 2017, Herbst made news by waiting in line until 3:15 am to speak in front of the Texas Legislature to opposed Lt. Governor Dan Patrick's "bathroom bill." When she was voted out this May, Herbst told NBC News she now has her eyes set on the state house of the U.S. House of Representatives.
Twitter: @_jessherbst
---
Munroe Bergdorf
Model, Social Activist, Writer
Bergdorf is an Afro-Jamaican-English model from the UK who started modeling in her early twenties while hosting a club night called "Pussy Palace. She now regularly appears on television (including in her BBC documentary "What Makes a Woman") and has been featured in magazines including Vogue, i-D, LOVE, Dazed and Playboy. In 2018, Cosmopolitan declared her 'Disrupter of the Year', she scored a spot on the Out 100 and she joined Dazed Beauty as their LGBTQ+ editor. She is in a relationship with the very hot and brilliant French photographer Ava Fersi.
website: mbergdorf
instagram: @munroebergdorf
twitter: @munroebergdorf
---
Alexandra Billings
Actress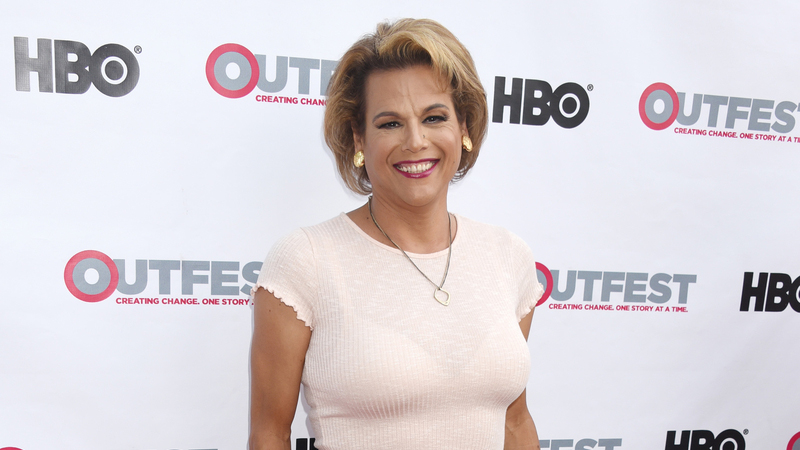 Alexandra Billings is on of the most celebrated trans actresses in TV history. Her resume includes ER, Eli Stone, Goliath, Grey's Anatomy, How to Get Away with Murder, and a critically acclaimed role on Transparent. In 2016 she was nominated for a Screen Actors Guild Award and this year the Online Film & Television Association nominated her for Best Guest Actress in a Comedy Series. She's also won the Human Rights Campaign Visibility Award. If you watch her present the 2015 commencement speech at CSULB College of the Arts, you can hear her talk about how she originally met her wife when they were 16 years old!
Instagram: @therealalexandrabillings
---
Noel'le Longhaul
Tattoo Artist & Musician
Broadly writes that Longhaul's incredible artwork "combines the gloomy delicacy of an Edward Gorey illustration with the familiar nature iconography drawn from folklore: ravens, twisted vines and wildflowers, and beasts of prey. A self-taught tattoo artist based in Massachusetts, she also plays in the band Loone ("queer dirges and hymnals. Doom and flight") and is part of Lupinewood, an arts, organizing and living collective by/for trans people in Western Massachusetts. According to her instagram, she is married to Beyon Wren Moor, a trans Cree/Ukraninan artist and activist.
instagram: @laughingloone // @noellelonghaul
---
Angelica Ross
Actress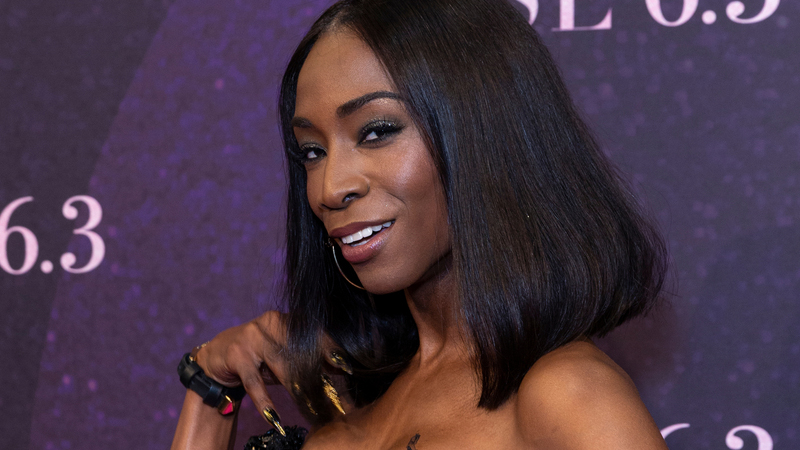 Angelica Ross is probably best known for her brilliant acting on Her Story (which was nominated for an Emmy Award for  Outstanding Short Form Comedy or Drama) and Pose — but she's also founder and CEO of TransTech Social Enterprises, which she created to help trans people in the tech industry, after teaching herself to code. She's also guest starred on Transparent and Doubt.
Twitter: @angelicaross
Instagram: @angelicaross
---
Victoria Kolakowski
Lawyer and Judge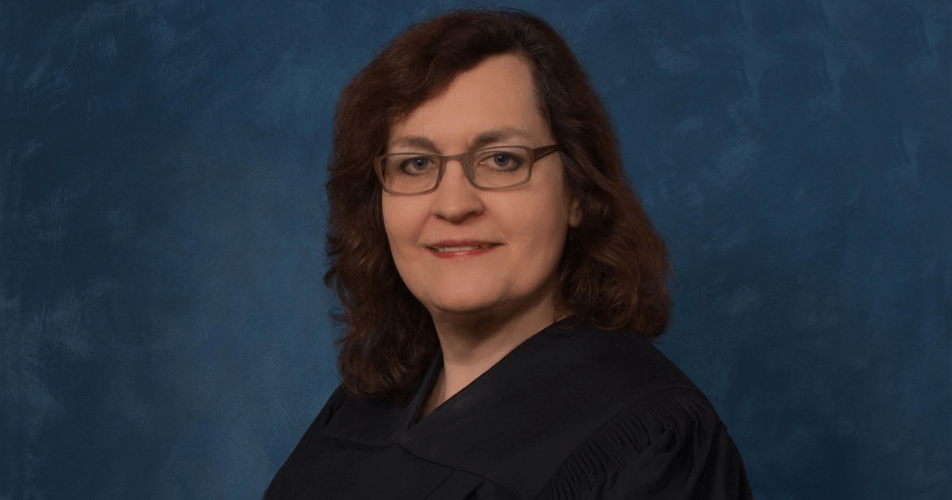 Kolakowski, who has served as the judge of the Alameda County Superior Court since January 2011, was the first openly transgender person to serve as a trial court judge of general jurisdiction in the United States, the first elected to a judgeship, and the first to serve as any type of judge in California. She's also a retired ordained minister in the Universal Fellowship of Metropolitan Community Churches, has been honored by the East Bay Lesbian/Gay Democratic Club, Equality California and the Minority Bar Coalition (among others) and, in 2008, married Cynthia Laird, news editor of The Bay Area Reporter. She's currently hoping that Gavin Newsom will become the first U.S. governor to appoint an out trans person to a judgeship by appointing her to the California Supreme Court, which would make her the first out lesbian trans woman to hold that position.
twitter: @vkolakowski
---
Jen Richards
Actress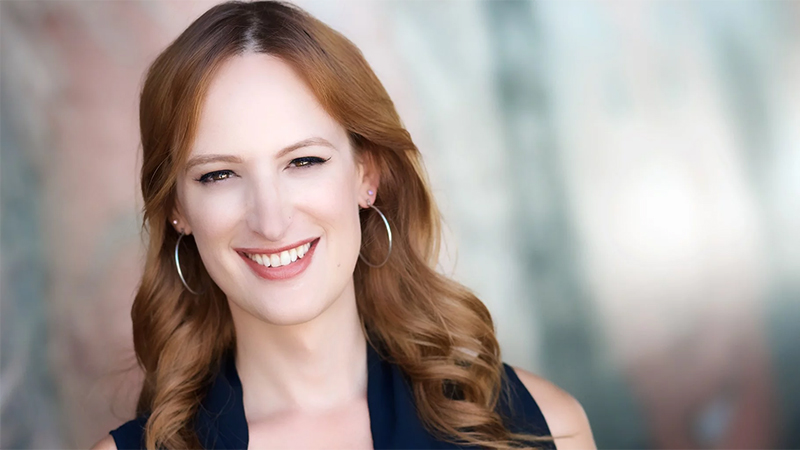 Jen Richards starred alongside Angelica Ross in the Emmy-nominated Her Story, after which she became the first trans actress on CMT when she landed a role on Nashville. She's also guest starred on Doubt, Better Things,Take My Wife, and Blindspot. She's currently working on HBO's adaptation of Miss Fletcher; she'll play the recurring role of Margo Fairchild, "a transgender woman who teaches Eve's community college writing course." She's also our friend and co-led an incredible film development workshop at A-Camp X.
Twitter: @SmartAssJen
Instagram: @SmartAssJen
---
J. Jennifer Espinoza
Poet & Sad Girl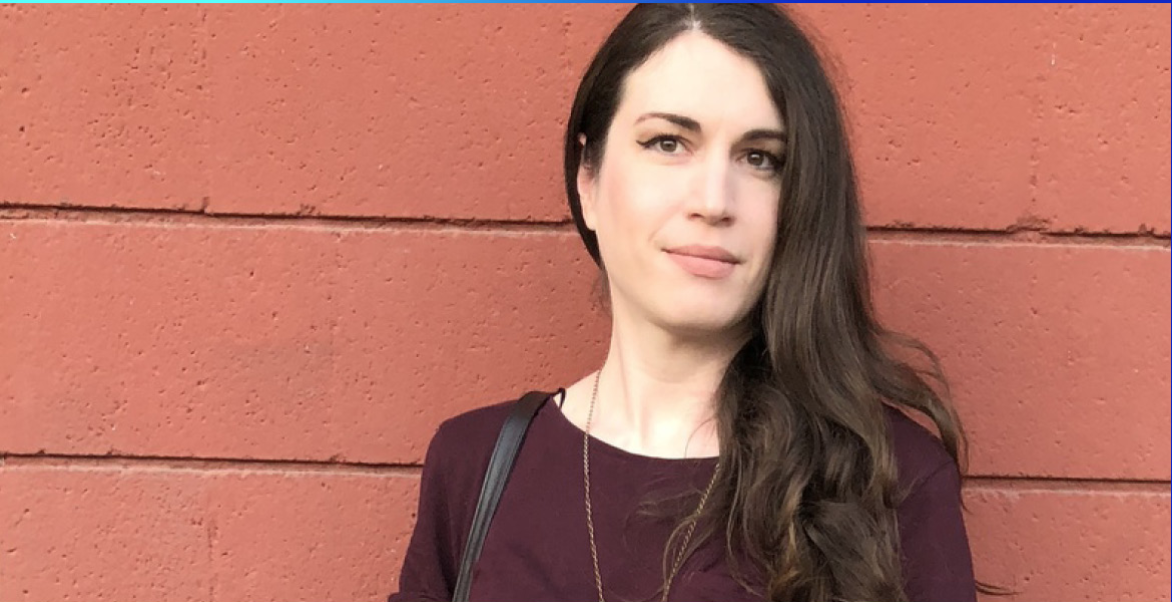 J. Jennifer Espinoza is a California-based poet who describes herself as "the gayest gay who ever gayed. Her poems have been published in Granta, Denver Quarterly, American Poetry Review, Lambda Literary, The Offing and in her debut full-length collection, There Should Be Flowers, published in 2016; her first book, 2014's i'm alive / it hurts / i love, and the chapbook she put out this year, OUTSIDE OF THE BODY THERE IS SOMETHING LIKE HOPE. Her work, wrote Kai Cheng, "articulates the expression of feminine sadness… as a necessary political theme, in opposition to prevailing social attitudes that characterize sad girls as frivolous and shallow." Despite the sadness, she is reportedly happily married to a very lovely girl.
twitter: @sadgirlforlife
---
Jazz Jennings
Actress
After appearing in several high profile interviews and documentaries in her childhood, pansexual actress Jazz Jennings started her own YouTube series, I Am Jazz. The concept was ultimately picked up and broadcast on TLC starting in 2015. It's been running for four seasons. Jennings voiced a young trans character on Amazon's celebrated animated series Danger & Eggs and has already published a memoir, Being Jazz: My Life as a (Transgender) Teen. Most recently, Tonner Doll Company announced a trans doll, the first of its kind, to be based on Jennings.
Twitter: @jazzjennings__
Instagram: @jazzjennings_
---
Raquel Willis
Writer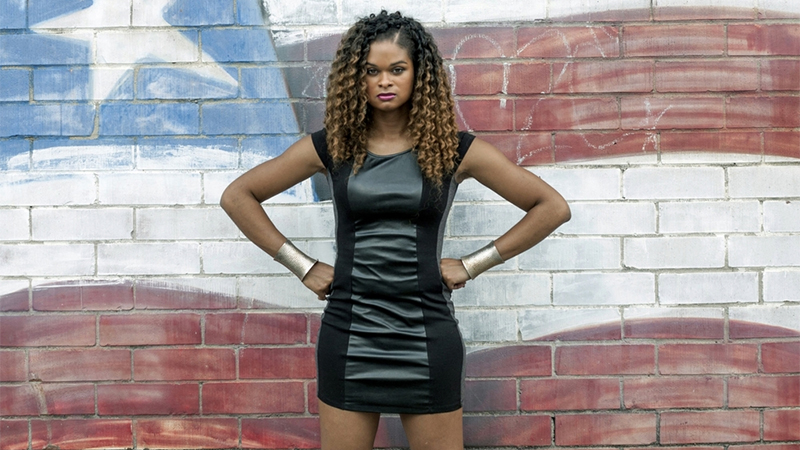 Raquel Willis is a National Organizer for the Transgender Law Center and a Jack Jones Literary Arts Sylvia Rivera Fellow. Last year, Essence named her one of the Woke 100 Women. In addition to her activism, she is also a pop culture critic. Her writing has been featured all over the internet, including right here at Autostraddle dot com. She was also the last host of Black Girl Dangerous' BGD Podcast.
Twitter: @RaquelWillis_
Instagram: @raquel_willis
---
Gabby Bellot
Writer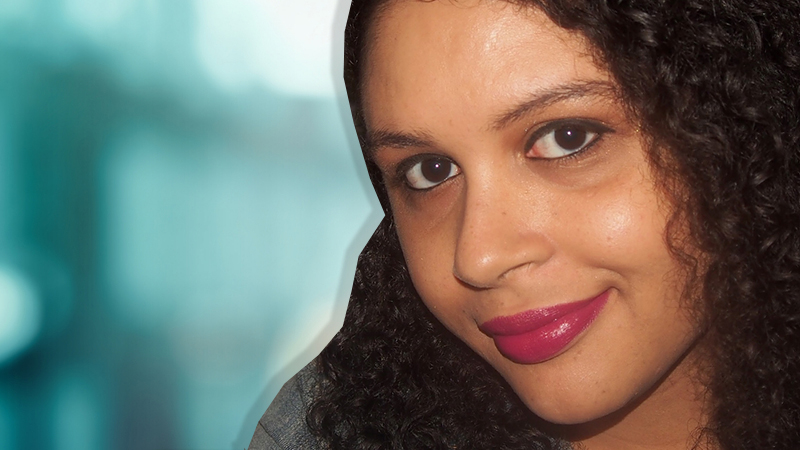 Gabby Bellot is one of the most celebrated trans writers working on the internet today. She's a staff writer for Literary Hub and her work has also appeared in "the New Yorker, the New York Times, The Atlantic, Shondaland, Guernica, Slate, Tin House, The Paris Review Daily, The Los Angeles Review of Books, New York Magazine's The Cut, VICE, The Normal School, Electric Literature, Lambda Literary, The Toast, TOR.com, the Caribbean Review of Books, Small Axe" — and oh, hey, on Autostraddle!
Twitter: @gabbybellot
---
Avery Edison
Comedian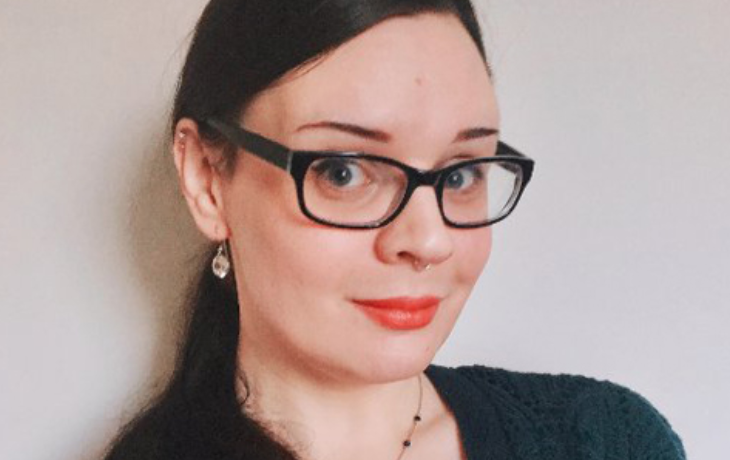 London-based lesbian comedian Avery Edison has been published in The Bygone Bureau, The Guardian, McSweeney's and The Toast and has performed across the U.S. and Canada. She also sells hot pics of herself and sexts she's sent for money on the internet, which is an admirable side hustle. You can download her essay collection, Right Body Wrong Junk, here.
twitter: @aedison
---
Hari Nef
Actress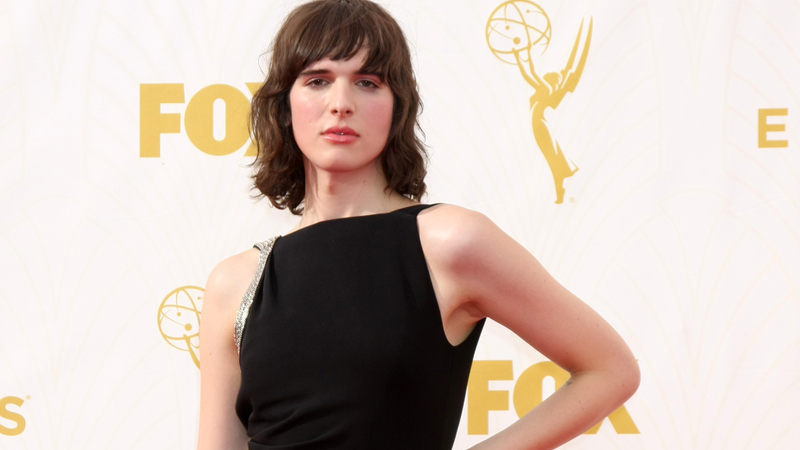 Hari Nef made her modeling debut in 2015 at New York Fashion Week; afterward, she became the first openly trans woman to sign with IMG Models. During last year's Golden Globes, her first L'Oréal Paris commercial — which she starred in with Blake Lively, Lara Stone, and Xiao Wen Ju — premiered. Nef if also an actress. She's guest starred on HBO's Camping and snagged recurring roles on both Transparent and Lifetime's You.
Twitter: @harinef
Instagram: @harinef
---
Teddy Geiger
Musician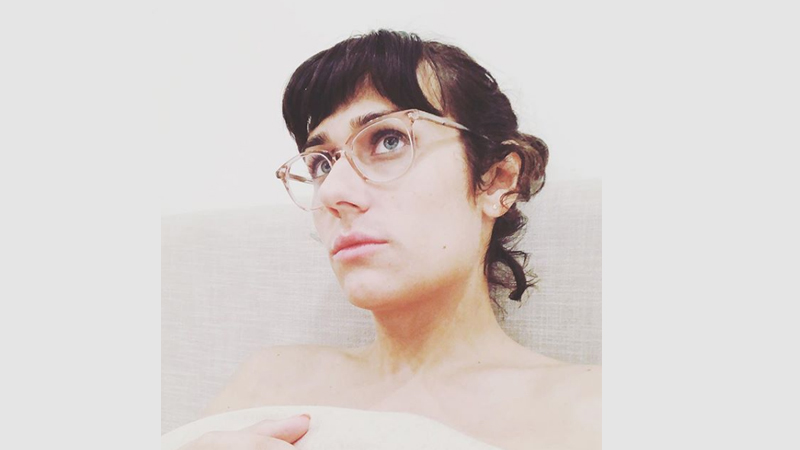 Teddy Geiger got her start with Columbia Records in 2006 with her album Underage Thinking; her debut single from the album, "For You I Will (Confidence)," reached #29 on the Billboard Hot 100 and went platinum in the U.S. These days Geiger mostly writes and produces for other artists, including One Direction, James Blunt, and Shawn Mendes. She's also very recently engaged to Emily Hampshire, an actress you may recognize from Schitt's Creek. They are very cute.
Twitter: @teddygeiger
Instagram: @teddygeiger
---
Gwen Benaway
Poet/writer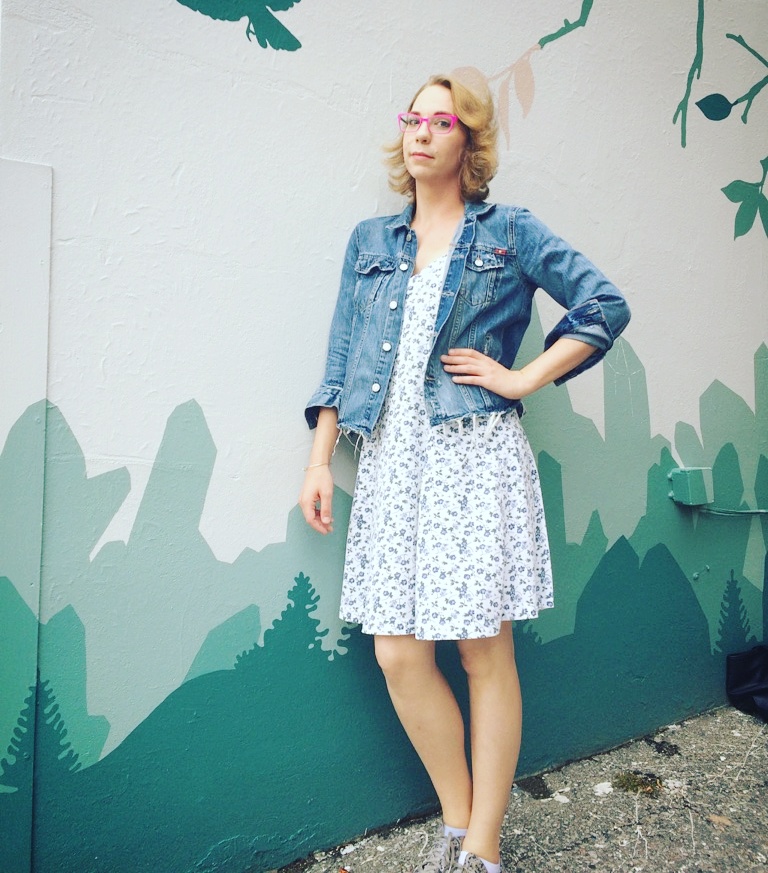 Celebrated poet with three currently published books available, Benaway has been published in many national publications, including CBC Arts, Maclean's Magazine, and the Globe and Mail. In her most recent, Holy Wild, Benaway explores the complexities of being an Indigenous trans woman in expansive lyric poems. Benaway is of Anishinaabe and Métis descent; her fourth collection of poetry, Aperture, is forthcoming from Book*hug in Spring 2020.
Twitter: @GwenBenaway
Instagram: @RunawaySupernova
---
Tourmaline Gossett
Filmmaker, speaker and trainer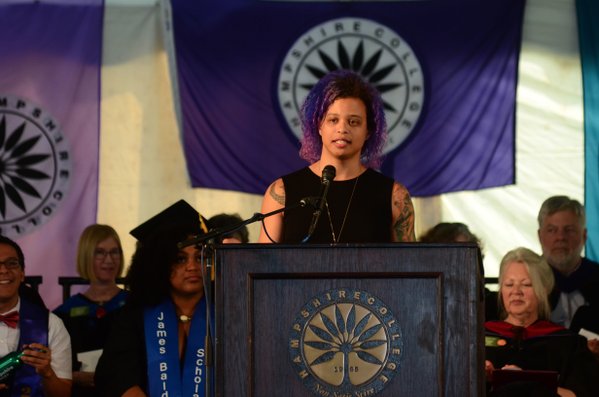 Tourmaline Gossett wrote, directed and produced Happy Birthday, Marsha! along with Sasha Wortzel, and has served on the Activist-In-Residence at Barnard College's Center for Research on Women, where she produced and directed No One Is Disposable. Along with Eric Stanley and Johanna Burton, Tourmaline is an editor of the forthcoming New Museum anthology on trans art and cultural production to be published by MIT Press in 2017. She's currently working on a short animated film, The Personal Things, about Miss Major. We spoke with her about everyday activism back in 2015!
Twitter: @tourmaliiine
Instagram: @tourmaliiine
---
Laura Jane Grace
Musician

Laura Jane Grace famously came out in 2012 in the pages of Rolling Stone as the already-famous frontwoman of Against Me! She later also penned Tranny: Confessions of Punk Rock's Most Infamous Anarchist Sellout. Her newest project, Laura Jane Grace and the Devouring Mothers, released their debut album Bought to Rot this month.
Twitter: @LauraJaneGrace
Instagram: @laurajanegrace
---
Ryka Aoki
Writer

Ryka Aoki is the author of Seasonal Velocities, He Mele a Hilo (A Hilo Song) and Why Dust Shall Never Settle Upon This Soul. She's been in the recent documentaries "Diagnosing Difference and "Riot Acts," and was the inaugural performer for the first ever Transgender Stage at San Francisco Pride, and is a former national judo champion and the founder of the International Transgender Martial Arts Alliance.
Twitter: @ryka_aoki
Instagram: @rykaaoki
---
Martine Rothblatt
Lawyer, author, and engineer

Rothblatt is the CEO of GeoStar and the creator of Sirius XM Radio; she's also an aviator who flew the world's first electric-powered full-size helicopter. She's married to Bina Aspen and the couple have four children; she has also explored building robots and AI sentience, including of her of her wife. She's also a pastor for the Terasem Movement, a transhumanist school of thought focused on promoting joy, diversity, and the prospect of technological immortality via mind uploading and geoethical nanotechnology.
---
Andrea Jenkins
City Councilwoman in Minneapolis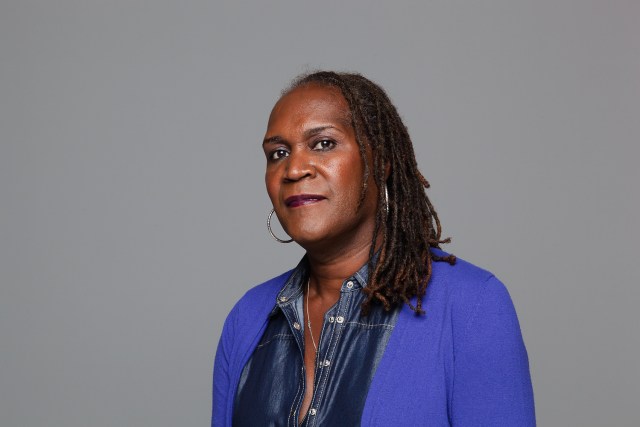 In addition to her political career, Jenkins is a performance artist, poet and writer who has worked with Trans Lives Matter, served as the Grand Marshal in the Twin Cities Pride Parade, and has masters' degrees in creative writing and community economic development. She worked for 10 years as a vocational counselor in Hennepin County before winning her election to City Council in 2017 with 70% of the vote.
Twitter: @andreaforward8
Instagram: @shesgotgame1
---
Kai Cheng Thom
Writer and social worker

Kai Cheng Thom has written two literary books, Fierce Femmes and Notorious Liars: A Dangerous Trans Girl's Confabulous Memoir and poetry collection A Place Called No Homeland, as well as cowriting children's book From the Stars in the Sky to the Fish in the Sea. Cheng Thom has also published essays and critical work, including on Autostraddle.com. She is the recipient of the 2017 Dayne Ogilvie Prize for Emerging LGBT Writers.
Twitter: @razorfemme
---
Sophie Bee
Party hostess, speaker and organizer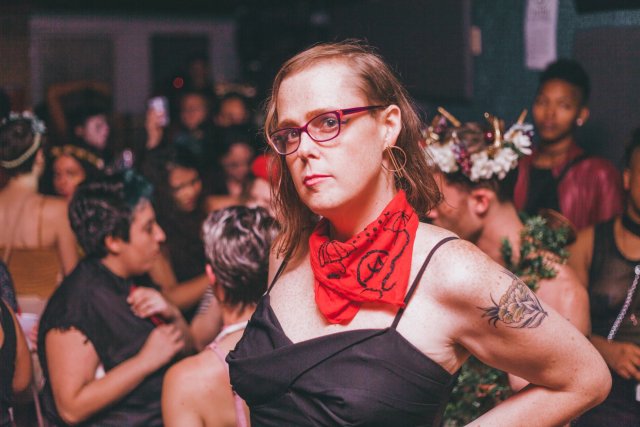 Sophie Bee is resident host of Formerly Known As, and self-described bisexual transsexual as well as advocate for sex workers. She organizes for sex workers' rights, autonomy and safety in the Chicago area.
Twitter: @pogform
Instagram: @vontenbateau
---
Gigi Gorgeous
YouTuber, Socialite, Actress & Model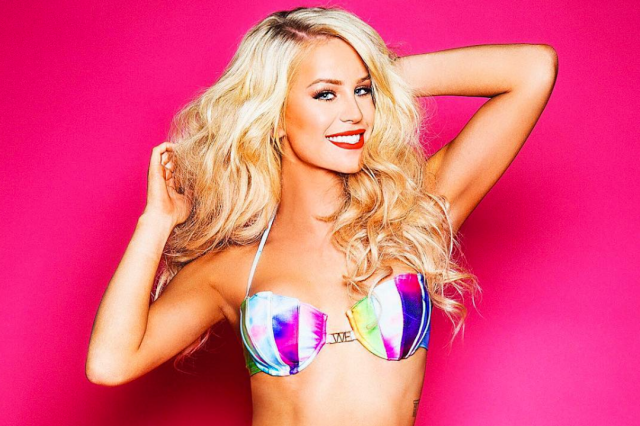 Gigi Lazzarato has grown up on YouTube, and in 2017 released her full-length documentary This is Everything: Gigi Gorgeous. She's also appeared in the short film I Hate My Selfie, and appeared on TV series like Me and My Grandma, Nightcap, and Project Runway. She's now engaged to Getty heiress and clothing designer Nats Getty, has appeared on the cover of Paper Magazine and been featured in Galore, People, Refinery29 and Out.
twitter: @TheGigiGorgeous
instagram: @GigiGorgeous
---
Fallon Fox
MMA Fighter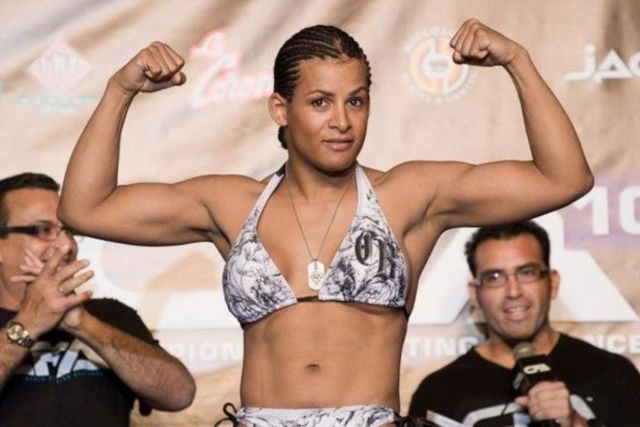 Fox is the first openly trans athlete in MMA history, as well as having served in the US Navy. She came out as trans in 2013, and was inducted into the National Gay and Lesbian Sports Hall of Fame in 2014. In the face of public controversy and attacks from opponents like Ronda Rousey, she's used her platform to speak out and educate about the realities of trans athletes competing in sports divided by gender.
Twitter: @fallonfox
Instagram: @fallon_fox