For like three years or so I semi-believed that I was allergic to citric acid due to a dentist's suggestion that I was allergic to citric acid. It was a sad life, not only for me, but for everyone who tried to feed me. I didn't want to be a bother so I ended up eating a lot of toast. Laneia even started a tumblr named "ketchup and an orange" in my honor.
Anyhow about a year ago I overcame my allergy simply by employing THE POWER OF THE MIND! My mother had suggested this "allergy" was just my latest food neurosis as I seem incapable of existing without at least two or three of those at a time, but ultimately I did discover the true culprit — ambien. I'm leaving out all of the relevant details here because I want to retain an air of mystery and illusion.
Ten Best Ways To Eat Citric Acid
+
10. Mozzarella A Caprase/Bruschetta-Type Situations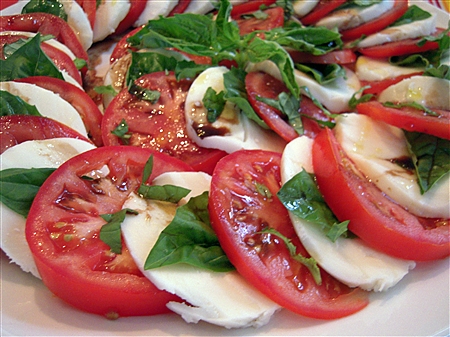 Do children eat fresh mozzarella? I feel like that's something I didn't hear about 'til I was older.
+
9. Mojitos
"They've got great mojitos" is a line I get a lot. People really pay attention to these kinds of things.
+
8. Hummus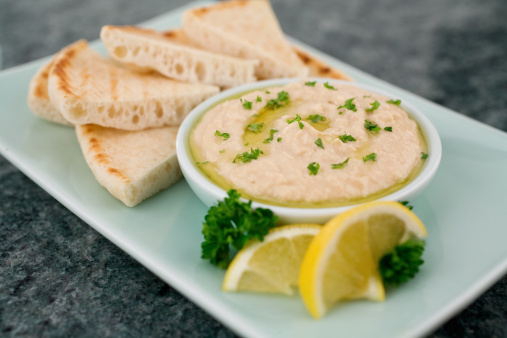 Lesbians love hummus. Hummus is the Switzerland of dietary restrictions, where Vegetarians and Meat-Eaters can live together in harmony. Hummus is a safe space.
+
7. Berries in my Cereal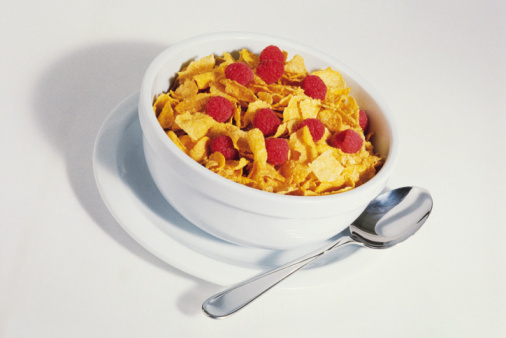 When I'm not enjoying a ladle of yogurt bowl, I'm enjoying a nice bowl of an otherwise mediocre cereal (usually a Kashi brand I buy to "feel healthy") with raspberries on top. Raspberries are the best things ever invented besides girls and Easy Mac. Actually to be honest I never gave raspberries up, which should've been a red flag. Red — the color of RASPBERRIES. See what I did there? That's what I do.
+
6. Ketchup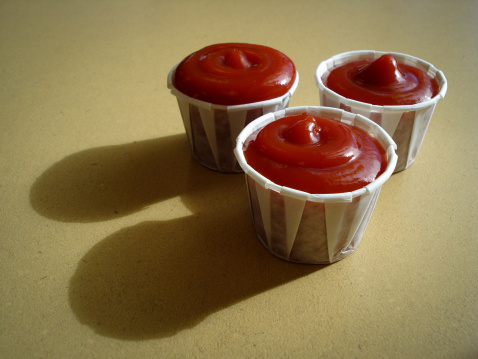 It was tough but I think I learned a lot from this experience regarding "dips for french fries." Fast food restaurants generally have excellent honey mustard. I'd also highly recommend ranch dressing, Ken's Steakhouse Honey Mustard dressing, and whatever honey mustard sauce it is that they serve at Mr.Greek's on State Street in Ann Arbor, Michigan.
+
5. V8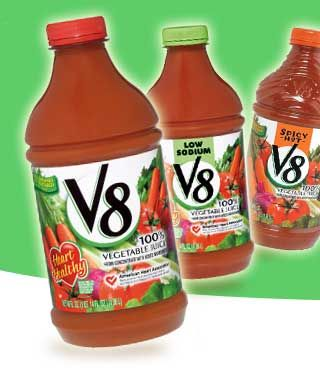 There are eight entire vegetables in v8! On airplanes, I always get tomato juice. It complements the pretzels.
+
4. Margaritas
The best thing about margaritas is that they come in pitchers, the weirdest thing about margaritas is that after about two of them, you feel sort of sleepy and full even though you actually are neither of those things. Margaritas are appropriate to drink in the afternoon.
At The Olive Garden, we served Italian Margaritas, which comes with a side of amaretto. They were being crazy about trays when I worked there, like we had to put everything on a tray, even one drink. So carrying an Italian Margarita to a table was almost as impossible as carrying a Martini or Cosmo to a table.
+
3. Orange-Pineapple-Banana Juice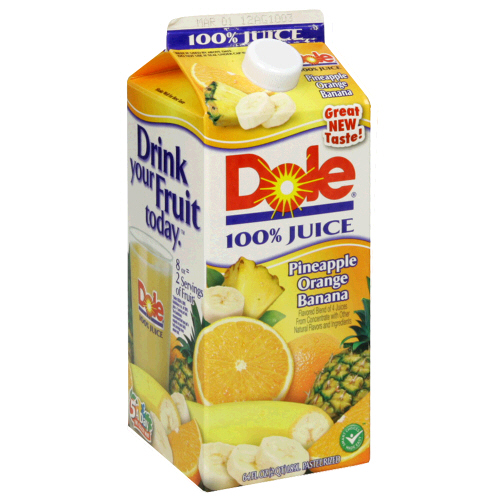 This is the best juice ever invented. FACT. Who invented it? Mother Nature? Probably it was a lesbian. She likely got paid a few hundred dollars and then Mr. Pineapple went on to make ten billion dollars. Like what happened to the woman who invented the Nike Swoosh.
+
2. Cream of Tomato Soup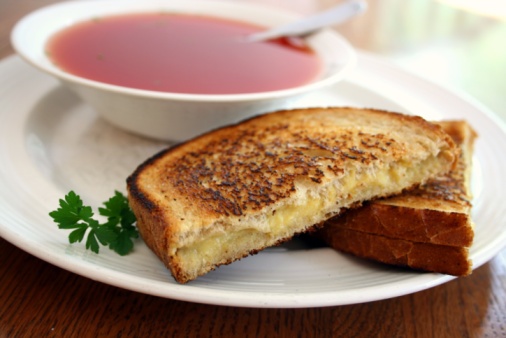 As a child, my mother would make me cream of tomato soup and grilled cheese as a kind of comfort food. As an adult, I either do it myself or enlist the help of a significant other.
That "time you made her grilled cheese" and "that time you made her pancakes" (and vice versa) are usually milestones in a relationship.
+
1. Pasta W/Tomato-Based Sauce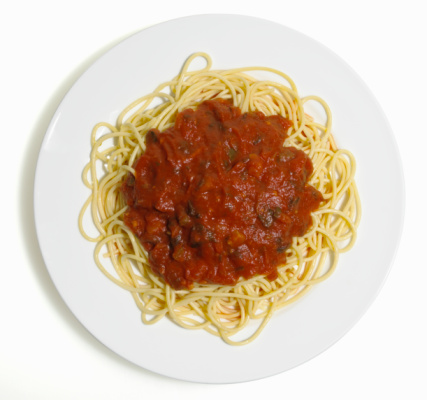 It was really all Italian Food that I missed — including spaghetti with meatballs, sausage & peppers rustica, lasagna, pizza, etc. This was the hardest food to lose, as it's my go-to Budget Dinner. (Budget lunch is peanut butter & jelly sandwiches.) I switched to pesto (Alfredo sauce is a way for people to feel fancy about eating macaroni and cheese). It was marinara sauce that called out to me in the night, begging me to eat it, which initiated me overcoming completely my allergy to citric acid which maybe I never had.
For additional ways to consume citric acid, check out the following issues of Get Baked With Autostraddle: Lemons, Roasted Bell Pepper Sauce, Pizza, Berries, Bitchin' Soups, Breakfast, Comfort Food, Blender-Style Juicing and Dips.
What's your favorite way to consume citric acid?