The turkey was delicious and the good news is still coming! Also I hope your Thanksgiving was full of images that are both sexy and festive!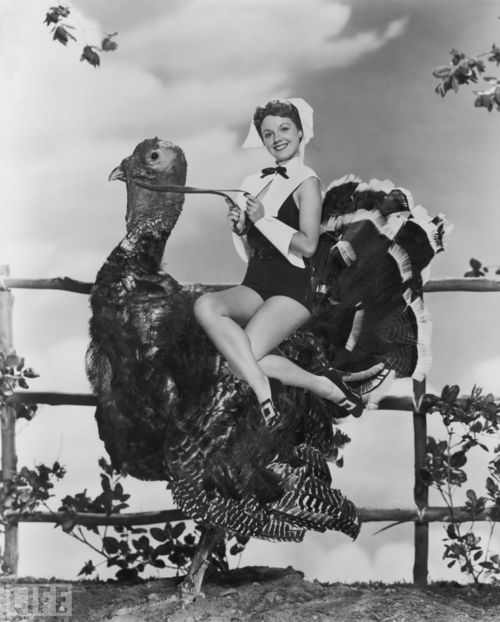 So as you finish up your Thanksgiving break and finally reach the bus / train / plane terminal taking you far away from your family, you might as well take in some good gay news, too.
 Gay Couple Marries on Thanksgiving, Other Gay Marriage Updates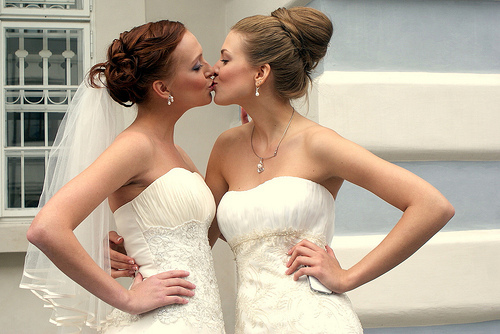 + Christopher Sieber and Kevin Burrows got married on Thanksgiving.
+ Republicans are becoming part of the New Hampshire gay marriage conversation.
+ The gay marriage we've all been waiting for is happening – the one happening in Archie.
Lesbian Victory!
Two Baltimore County, Maryland police officers who happen to be lesbians were awarded the right on Tuesday to extend their health benefits to their spouses.
Happy Thanksgiving, Pass the Leftovers Please
Unless you're Emeril, Martha Stewart, Oprah, or some sort of supercombination of the three, you're probably stumped as to how to use that leftover Tofurkey / actual turkey / canned cranberry sauce all by yourself.
+ Jezebel's open thread on Thanksgiving leftovers is chock-full of ideas for all kinds of dishes, and there's even a reference to some sort of "chili."
+ Slate's ultimate guide to cooking pumpkins made me feel great because I love pumpkins.
+ The ultimate inspiration can be found somewhere in the midst of "24 Beautiful Portraits of Thanksgiving Leftover Sandwiches," courtesy of Buzzfeed: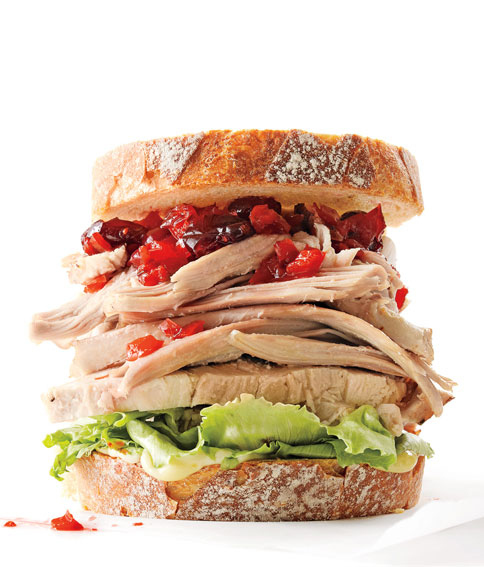 Gay People Can Find Jobs Right Here
Proud Employers, an LGBT job search database, launched on Friday. If you live in Britain, it's a great resource for you! Go on and find jobs, little gay graduates!
Christians Welcome the Gays
+ St. Mark Lutheran Church has opened its doors to the lesbian, gay, bisexual, and transgender communities.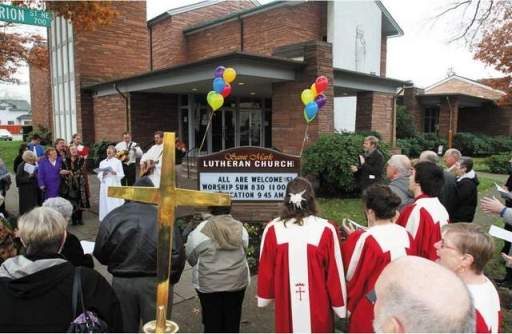 + An evangelical mother has become a gay rights advocate. You guys, it can really happen I'm telling you:
"It slapped me in the face," said Baldock, remembering the first time she went to a worship service with gay Christians in 2007. "I ended up on the floor crying and being so sorry for all the prejudices I had. I realized that something was very wrong with my theology."
Woman Wins Eating Contest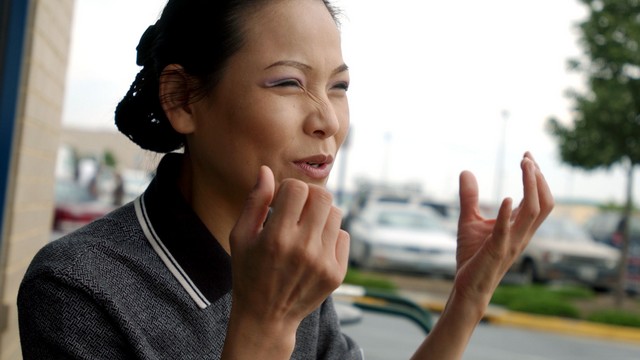 "The Black Widow" beat out six dudes in a turkey-eating contest in Manhattan.
Nicki Minaj Announces New Album
I am thankful for this gem from the Internet:
Let the good news roll in for Young Money! Not only is Drake predicted to top the Billboard albums chart with his latest effort, Take Care, but labelmate Nicki Minaj announced Tuesday night that her new album, Pink Friday: Roman Reloaded, will drop in stores on Valentine's Day 2012.
After thanking her 7 million-plus followers on Twitter for celebrating Pink Friday's one-year anniversary, the recentAmerican Music Awards winner hyped up her fans for a very special announcement. "Its only right to announce it on the anniversary of Pink Friday right barbz???" she wrote.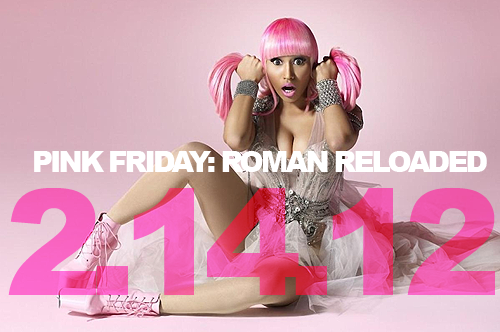 There's also been a recent Twitter announcement by MIA that she's collaborating with Nicki and Madonna in NYC soon – whether or not it's for the new album I bet it's going to be completely and absolutely wonderful and I will need a cold shower and a desk fan:
Inspirational Muppet Story
"You are reading this article because of Kermit the Frog:"
More to the point, you are reading this article because the writer sat in front of PBS one day in the late 1970s and brightened immeasurably at the sight of Kermit the Frog doing a stand-up for the Sesame Street News Flash. In the moment, the frog—glamorous in his trench coat, stirring in his dauntlessness—gave the kid the idea that it would be fun to be a reporter. The child went forth from his native swamp and did just that […]
Occupy Oakland Lives On In Gay Porn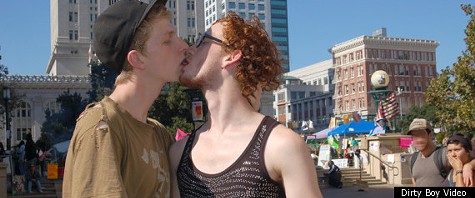 "Occupy My Throat," a gay porn taking place at the Occupy Oakland protests, will no doubt preserve its importance in history for the rest of time.
The Story of Thanksgiving, As Told By Cute Animals
This is exactly what it sounds like, only even more clever and politically charged.