I'm a broke-ass college student looking to explore the magical world of sex toys, but 1. I'm not putting anything made of a shady material in my body, and 2. I want to explore everything all the time forever. This gets expensive really fast, as I'm sure you know. I was just wondering if you knew of any good sources to buy used sex toys from. I know that's kind of weird but I buy used everything else and as long as it can be boiled I think that I would be okay with using a used sex toy. Any suggestions?
Dear reader, I want to make sure I answer all the parts of your question. One part basically boils down to, "is it okay to buy used sex toys?" Another part is, "if so, where?" The last part is, of course, about exploring sex toys on a budget. And there are PLENTY of (new) toys that are great on a budget.
---
The Risk Factors Of Buying A Used Toy
In theory, any toy made out of medical grade silicone is fine because it can be boiled and, therefore, sterilized. But there's no reputable toy company that we know of doing "refurbs" on a large internet scale right now — and some websites (of questionable repute) refer to this practice as being illegal in the some states. So if you were to purchase a used toy, you'd probably have to take a shadier outlet — something along the lines of eBay (though its policy prohibits used toys) or Craigslist. I am all for believing people are basically good, but that is a ton of trust to place in a stranger.
First off, definitely don't purchase anything that you can't totally sterilize — vibrators can't be boiled because of their innards, so I don't recommend them. And there are some toys that are made of body safe materials, but are porous and not possible to sterilize (the Mr. Bendy, made of elastomer, is a good example). Leather is near impossible to get 100% clean, so leather harnesses or floggers aren't a good idea. Even some of the materials that seem like the should be okay — like metal or glass — can be damaged with small cracks or scratches (and you can't boil some of them, either). If someone's used silicone lube on a silicone toy, that toy can be pretty damaged as well — not to mention all the other ways you can damage a perfectly good silicone toy.
Part of the risk with used sex toys is the same as with anything else second-hand: someone could have misused, abused, damaged or broken it before (accidentally, or without even realizing it) and could be trying to sell it as if that did not happen.
What's not the same is that when you damage any sex toy, it becomes infinitely more difficult to sterilize and may become unsafe. Damaged silicone becomes porous, which is exactly what you're trying to avoid (porous materials can't be sterilized!). And that means it becomes far more dangerous for you, especially if you're planning on using it without a condom. Very small invisible cracks and scratches in metal or glass make the toy no longer body safe — as in, they can tear you up or, in the case of glass, oh sweet lesbian Jesus, they can break while you are using them. With glass toys, some companies recommend you stop using them if you drop them, even if everything seems to be fine, just in case. This is probably why I cannot find one reputable place that sells used sex toys (commenters, feel free to prove me wrong).
For me, the risk factors outweigh the savings and all I'd be thinking about the entire time would be, "did I check that toy well enough? Did I boil it long enough? Should I have done a test to make sure the toy is really silicone? WHAT IF THIS GLASS IS CRACKED AND I DON'T KNOW UNTIL IT'S TOO LATE?!" For me, the savings wouldn't be worth it.
---
When It's Cool To Reuse
If you're slinging your best friend $60 for a silicone dildo that they're not using anymore, cool beans. You know and trust your friend, you know that your friend has all the same knowledge you have with regards to what a damaged sex toy looks like (are there little cracks or holes in it? Are there pits in the surface?) and what they could have done to make the toy less safe (use silicone lube on a silicone toy or drop a glass dildo on a hard surface, for example).
If you're planning on using a condom with the toy every time, it's no more dangerous than having a protected encounter with someone whose history you don't know. And if you think about it, you don't really know what your current girlfriend's ex did with the toy you now use either. If you think about it that way, many people are using used sex toys. Different people have different opinions when it comes to even using sex toys from relationship to relationship or partner to partner. It's cool to reuse when:
It's a medical-grade silicone toy.
It's been boiled or otherwise sterilized.
If it isn't medical-grade silicone or sterilized, you've got a condom on it.
It's not damaged.
If it's damaged, don't use it at all.
Always keep in mind that, like any other thing we do in life, sex with toys includes risk. And the risk factors are probably why no reputable sex toy shop that I know of sells used sex toys, or will take them as a return.
---
The Best Budget Sex Toys
Just because there isn't a good reputable source for used sex toys doesn't mean you don't have budget-friendly options for walking on the wild side. Here are, in my opinion, the best toys on a budget. If you purchased every single one of these, you will still spend less than I spent on my first strap-on situation (ah, things I wish I knew back in the day).
Jimmyjane is a kickass company with great (and pretty!) products. When you're looking for cost effective, keep in mind that you're also looking for versatile. And the Iconic Smoothie has many strengths (turn the dial, the vibration gets stronger) and can be used for vaginal or clitoral vibration. Multi-function is the way to go when you're on a budget.
Best Budget Strap-On Dildo: Woody ($64)
When you're shopping for a versatile dildo, average size is key, as is a neutral color. The Woody is right down the middle on everything, and is sleek and black. This one is silicone, so you can sterilize it by boiling.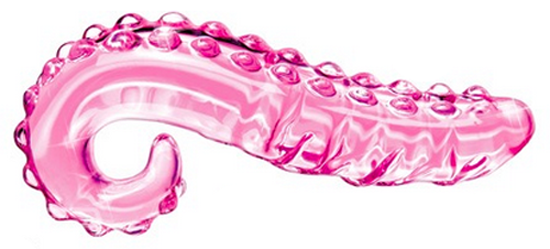 Best Budget Conversation Piece Dildo: Octopussy ($50)
Everyone needs a budget conversation piece — plus it's heavy and made of glass, and offers g-spot action. It's also got all those awesome ridges! That means you'll have a completely different texture than the silicone toy. (Read Autostraddle's review.)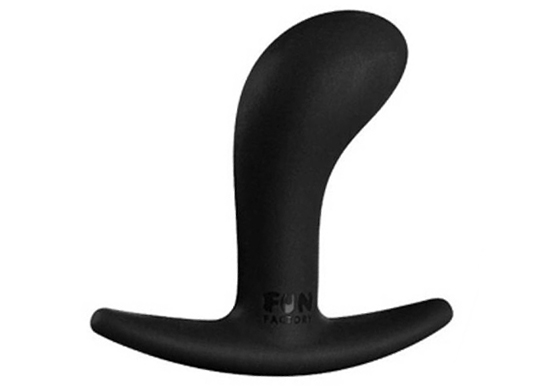 Best Budget Anal Toy: Bootie ($34)
Made by Fun Factory, this butt plug is versatile because, again, it's right down the middle in terms of size. It's made of silicone, so cleaning it is easy. And it's such a darn great value because not only is it cost effective by itself, it also comes in a bundle (plug and lube for $40) — another thing to watch for when you're deal hunting. Many toy shops offer discounted items when you buy two or more items bundled together.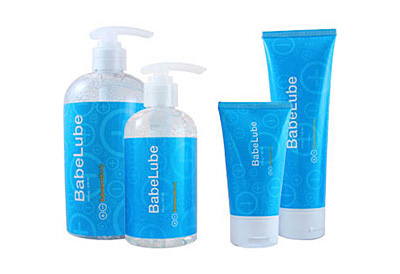 Best Budget Lube: Babelube ($0.50 to $22)
Lube is one of those places where you definitely don't want to sink to the KY level — you definitely want something glycerin free and free of any other irritants your hoo-ha doesn't like (we've got a good guide for that here). In my opinion, the best bang for your buck lube is the standard Babeland brand because it's — well — inexpensive without being cheap and it's made by a company that truly cares about your health and happiness.
And always remember: rope is a very versatile thing. Talk about bang for your buck!
---
Other Money-Saving Toy Tips
Shop The Sales
Watch the big sites like Gilt (which had a fairly recent deal involving Babeland) and Living Social. Seek out the "Groupon of Sex Toys" site Dildo of the Day (which, at the time I'm writing this, is offering a butt plug at $54 off the regular price but obviously doesn't have the crazy amazing sex educators that Babeland does, so ya know). You can also sign up for the newsletters at shops like Babeland, Good Vibrations and Smitten Kitten to learn about flash sales, coupons and discounted products. I coupon at no other times in my life, but dang do I coupon my sex toys.
Be A Sex Blogger
Before I worked for Autostraddle, I wanted to create a space where I could talk about queer sex on the internet. So I did. And with that came the opportunity to get free sex toys and, in turn, write about them. Now reader, I don't recommend this on the reg — writing is hard. But if you are a writer and if that idea appeals to you, it's a fun time. And you can also feel good that you're spreading the word on body-positive and sex-educating establishments like Good Vibrations and Babeland.
Go Grocery Shopping
If you're hard up on cash and want something of a different size than what you currently own, head to the grocery store. Feel up the produce. Purchase that produce and stick a condom on it. Blammo. DIY dildo now, salad later. Please remember not to put anything in your butt that doesn't have a three inch base on it. You don't want the hospital visit where you explain the carrot in your anus, you just don't. Produce is generally for vaginas.
---
Where Not To Save Money
Because sometimes you get what you pay for.
Materials
Most inexpensive toys are made of shady materials. Steer clear of anything containing pthlalates — and check out this list of materials and how to use and clean them and a lovely buying guide from Smitten Kitten's Coalition Against Toxic Toys. Remember that objects that are clearly designed to be put in you aren't regulated and companies don't have to care that their materials might cause itching or burning, so purchase from reputable companies and conduct a smell test. If it smells like a shower curtain or at all like chemicals, stick a condom on it. Or don't give whatever company company made the toxic toy your business like at all since they clearly don't give a crap about your well-being. Toys that are made with harmful materials are often cheaper, so be aware while you're shopping the inexpensive toys.
 The Harness
Ah, the harness. I tried to pick a budget harness and I couldn't. Because I have been on the unfortunate end of breaking a harness in the middle of what would have otherwise been a fun time. Those metal ring-stud-things popped out of the back of it and gauged giant scratches down my lower back. Even less severe than that, if you pick a cheap harness it's most likely made out of a weird material that'll chafe; you may have to stop in the middle of sex. And, less severe but just as frustrating, picking a cheap harness means you're not going to have the control you'd like while you're fucking. Believe me. You want that control. Partners usually appreciate things being put in their preferred holes, whichever holes those may be. Aim is key. And aim is easier when your harness isn't stretching to far or weirdly uncomfortable or fit poorly or scratching.
---
Sex toys can be very expensive, but they certainly don't have to break the bank and we don't all have to have the gold vibrator in our toy box (true story, I know someone who won one of those). Don't compromise safety for your budget and be aware of the risks if you use some pre-owned fun time objects.
Commenters, what are your best budget toys? What are your favorite budget-saving toy tips? I know y'all have them.
---
Have a question about sex? Email me at ali [at] autostraddle.com, PM me on Autostraddle or for a completely anonymous experience you can ask me a question right here.
Please keep your questions to around, at most, 100 words. Due to the high volume of questions and feelings, not every question or feeling will be answered or published on Autostraddle. We hope you know that we love you regardless.
Autostraddle writer Dani R. Da Silva contributed to the research and production of this post, because they are fabulous.