Robin and Carly, attractive newlyweds and perfect humans, are growing up and moving out — from busy busy New York City to easy breezy beautiful Los Angeles, California. They'll be taking all their belongings minus what they were able to foist off on others, their dance superstar dog Arthur, and a lot of pictures. We will be following their emotional and actual literal journey — from packing to moving to settling in to establishing what will surely be the best-decorated apartment since their apartment in New York — as they make the biggest move of their lives and process with a bottle of Maker's. They will be using the hashtag #arthurgoeswest for all trip-related tweets and Instagram photos.
---
Intern Grace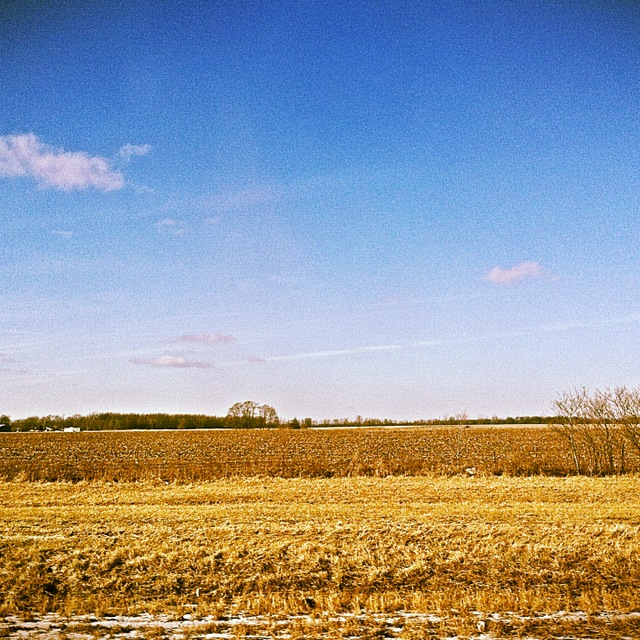 Our first stop was Columbus, Ohio. You know who lives in Columbus Ohio and is currently featured as an Autostraddle Calendar Girl? Our friend and yours, Intern Grace.
We kidnapped Intern Grace on our first snowy evening and took her to the Red Roof Inn where we forced her to eat pizza and watch the 30 Rock finale with us. We still aren't sure if she was just humoring us or if she ever finished that paper that was apparently about Beyonce. When we were in college, we weren't allowed to write papers on Beyonce, but… things have changed since then. Except maybe that one time that Carly wrote a paper on online shopping, which she titled "Online Shopping: The Wave of the Future." That was the year 2000.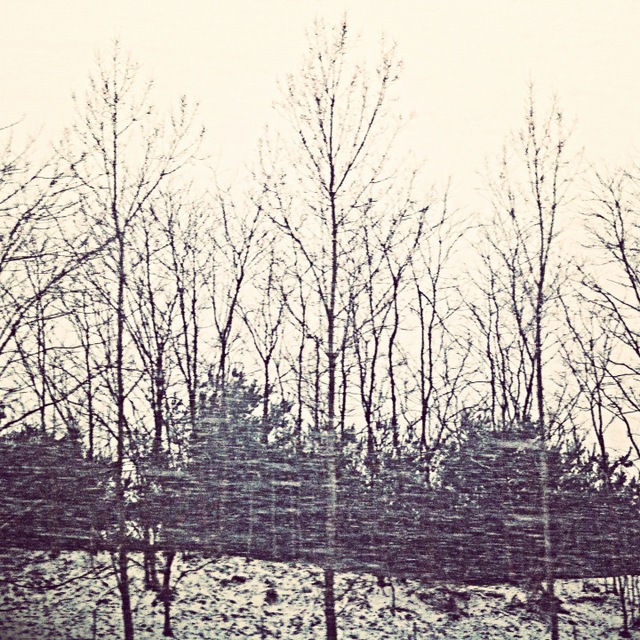 Things We Did See, Things We Did Not See
On the highway between New York and Columbus, and Columbus and St Louis, there wasn't much of note. There are farms and some billboards about Jesus funded by some guy whose last name is Raper and some sights at exits we drove past.
Here are some things we did see:
–  A water tower in western Indiana that reads "Welcome to Brazil. Home of the Popcorn Festival" which had no date on it. When is this alleged popcorn festival? Do the people in charge have a twitter presence? This seems like a missed opportunity for everyone.
– Chili's room service! (Best Western in Kirkwood, MO… great find!)
– A billboard which reads "IF YOU DIED TODAY, WHERE WOULD YOU SPEND ETERNITY? (I hope not here.)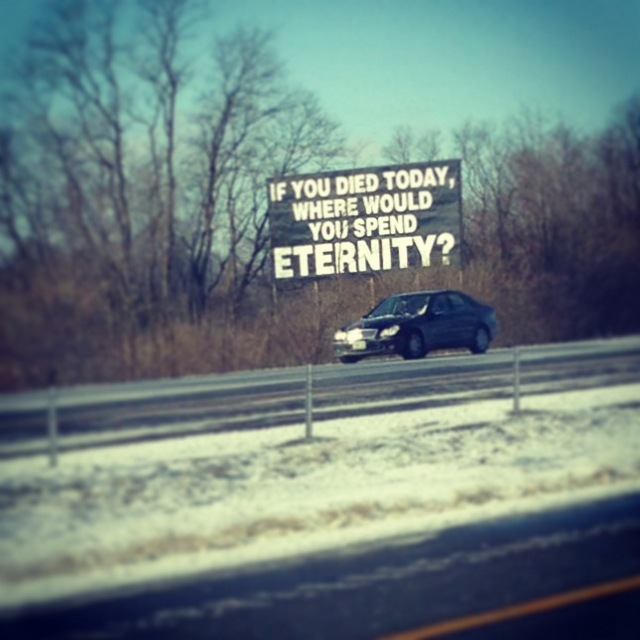 – The same truck two days in a row.
– What seems like the same farm about a hundred times.
– Some terrible drivers.
– Signs for several laser tag arenas.
Here are some things we did not see:
– The world's largest windchime. I suggested we put up a sign for the world's smallest windchime which cannot be heard by human ears or seen by human eyes, but cost $10.
"Really low overhead; we would only have to buy the sign." – Carly
– The world's largest ball of twine. This is actually in Minnesota, but we did talk quite a bit about this in the car because I feel like its not really that big (google it) and if we set our minds to it, maybe at the next A-Camp, we can make a larger one.
– Elephants on the highway in Indiana. There was some sort of horrible pile-up on the highway the day before we passed through and apparently three elephants had to be unloaded and later reloaded onto a truck. There was a rumor going around that the elephants were "on the loose" which is untrue. Grace imagined this looked like a scene from Jumanji.
– The ocean.
– Any other dogs, much to Arthur's delight because he dislikes dogs.
Traveling With A Dog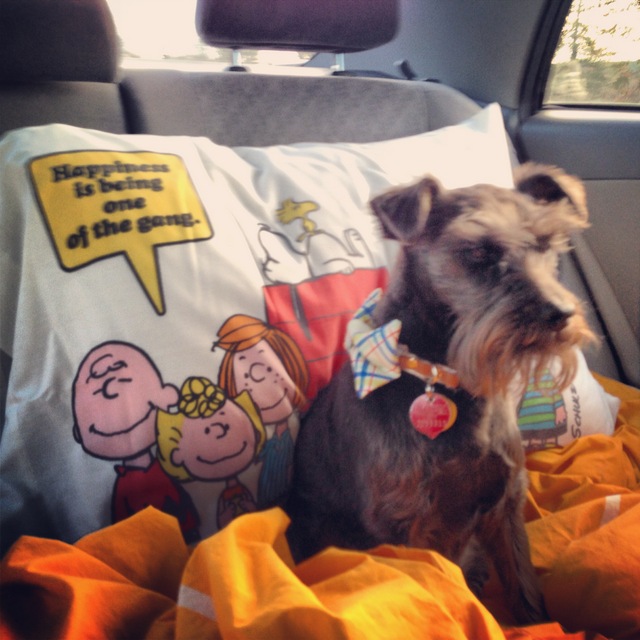 We knew five days in the car would be unsettling for our finicky schnauzer. To that end, we wanted to make conditions on the road as similar to home as we could. We left the backseat completely empty except for filling up the wells, so we could lie a comfortable blanket from home across the seat. He loves things that smell like his mothers, so he has been taking many naps, just like he would during the day at home. Not everyone can travel with their dog out of a carrier or crate, but fortunately for us, Arthur is small and well-behaved enough in the car for him to be loose. We also stocked up on all his brands so he could maintain his normal diet and schedule.
We've been stopping every 3-5 hours to walk Arthur and give him some water. In Columbus, with almost 0 degree temperatures at night, Arthur needed his sweater and could only go outside briefly before his little legs would begin to shake. He is ready to live in Los Angeles.
We made sure to book only pet-friendly hotel chains (and one Air BNB apartment) so we didn't get charged for disobeying the rules. There are actually plenty of affordable chains which allow all pets.
Even when the road is long and boring, having a pet, although stressful at times, makes the drive much more enjoyable.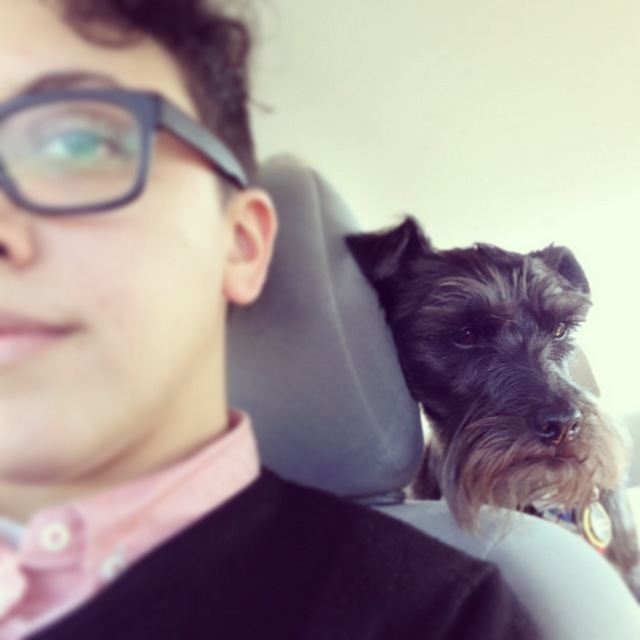 If anyone has any suggestions of car games, please please let us know.