For those of you unable to afford brain reconstruction surgery, you probably still have PTSD flashbacks regarding Showtime's Semi-Hit Shitshow The Real L Word, that fantastic program about the loves, lives, lust and lornadoones of several good-looking lesbians residing in the Los Angeles area. Perhaps you also remember the time that Executive Editor Laneia and Miss April Sarah Croce decided that Autostraddle was obligated by some higher power to produce a Real L Word parody video and I (Riese) said ABSOLUTELY NOT, but then this happened anyhow:
But that was only Part One! It's been months, where's part two? Well, I (Riese) sort of lost interest in the whole project BUT LUCKY FOR YOU, Sarah Croce stepped in! She's a Jackie of all Trades or something, and a magical person.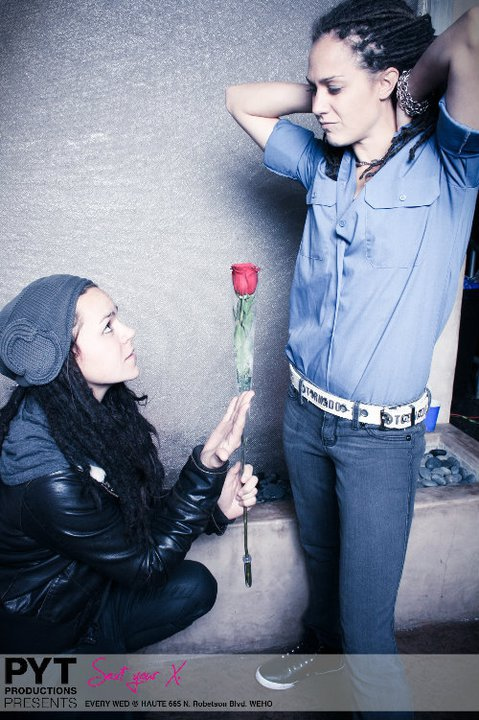 That's right, our intrepid supermodel Sarah Croce not only learned how to use Final Cut but subsequently applied this knowledge to editing Part Two herself! It's like really good you guys.
So without any further ado (and face it, I just put you through a ton of fucking ado) — Part Two of The Real L Word parody, starring a bunch of people, edited by Sarah Fucking Croce:

+
The New York City cast of this video were filmed by two real lesbians, Millie and Jenn of Onyxrai Productions, and produced by Autostraddle.com and Geek Goddess Productions. The Los Angeles segments (Ilene & EZier Girl and Stamie & Tracy) were filmed by a tripod and Stamie's nanny, respectively.
Conceptualized by: Executive Editor Laneia, Senior Editor Jess R., Sarah H. and Sarah Croce
Part One Edited by: Riese
Part Two Edited by: Sarah Croce
Ilene Chaiken; Julie Goldman of In Your Box Office With Julie & Brandy
EZier Girl: Brandy Howard of In Your Box Office With Julie & Brandy
Rose: Miss January Jennifer Nieves
Nat: Music Blogger Stef Schwartz
Whitney: Miss April Sarah Croce
Tor: Design Director Alex Vega
Sara: Design Director Alex Vega
Romi: Design Director Alex Vega
Nikki: Editor-in-Chief Riese
Jill: Miss February Julia
Tracy: Haviland Stillwell of the Haviland & Riese Vlogs
Stamie: Stamie Karakasidis of Our Fifteen Minutes
Mikey: DJ Carlytron
Raquel: Photoblogger Robin Roemer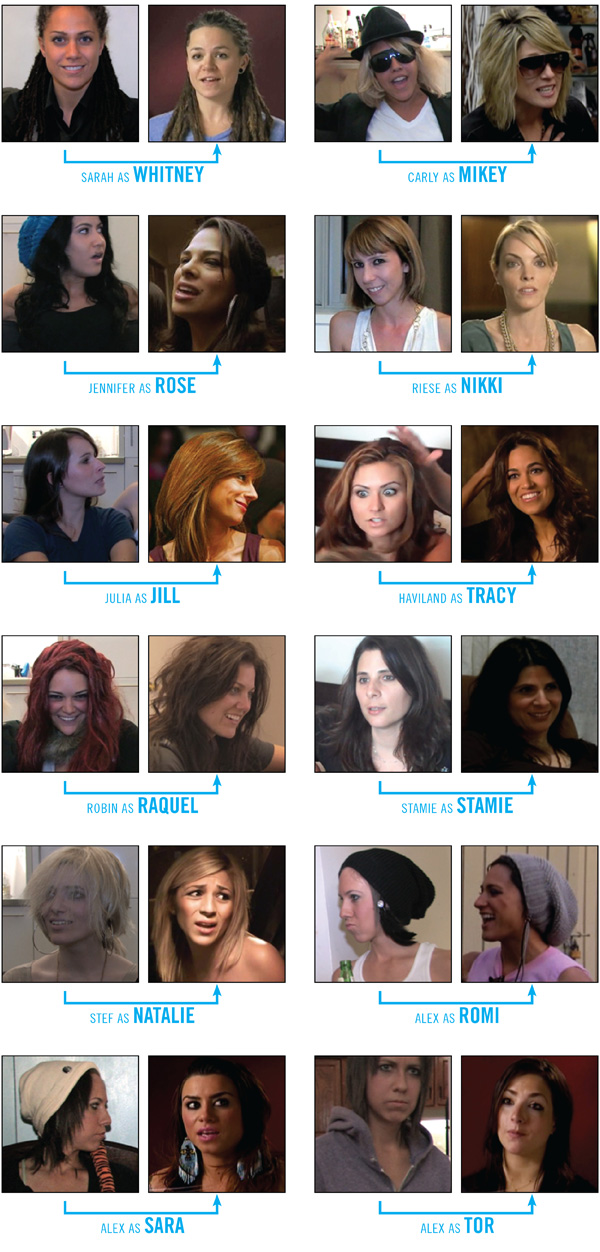 Furthermore, we have even MORE Behind-the-Scenes photos for you for funsies: