Following soon after the official recognition of "gay rights as human rights" by the United States, the United Nations has issued its first formal report on international LGBT human rights. The 25 page report presented to the Human Rights Council by the High Commissioner on Human Rights Navi Pillay is the first ever UN commissioned study documenting  discriminatory laws and practices and acts of violence against individuals based on their sexual orientation and gender identity. The commissioned study is the result of a resolution put forward by South Africa, a country where lesbians have suffered "corrective rape" on a massive scale.
 Affirming human rights regardless of identity, the report states that:
All people, including lesbian, gay, bisexual and transgender (LGBT) persons, are entitled to enjoy the protections provided for by international human rights law, including in respect of rights to life, security of person and privacy, the right to be free from torture, arbitrary arrest and detention, the right to be free from discrimination and the right to freedom of expression, association and peaceful assembly..
The report outlines the obligations of the nation state to protect these human rights, noting violence against LGBT people can be especially vicious out of all bias-motivated crimes.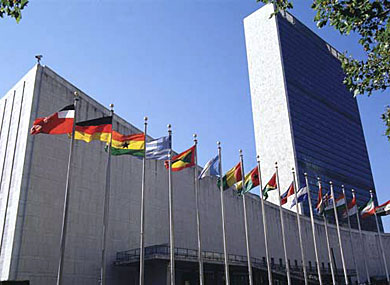 The section of the report on violence outlines the discriminatory acts including killings, rape, and torture suffered globally by the LGBT community, as well as discriminatory laws and practices in employment, health care and education. The report also explains that, as the Lesbian Foundation for Justice Astrea notes, historically violence has often gone unreported by women and LGBT individuals, who feel unsafe doing so and fear repercussions on top of the abuse they've already suffered. Lesbians especially may fear further abuse from family and community, as is illustrated in the United States by under-reported domestic abuse between lesbian partners and fail to report abuse.
While the commissioned report is a significant move, the United Nations is a massive bureaucratic machine and often criticized for an inability to enforce law. Setting new human rights norms is a long arduous process. This report is due to the work of hundreds of organizations working bravely and tirelessly to normalize and protect LGBT rights locally, but considering it is still illegal in 76 countries, and punishable by death in five, to engage in same-sex conduct it's clear there is a long way to go in promoting LGBT rights as human rights.
So what does this report really mean for protecting against violence experienced LGBT individuals and recognizing human rights internationally? As an example of what leadership from the United Nations can mean for human rights concerns, one can look at the issue of women and peacekeeping.  In 2000 the United Nations passed  resolution 1325, a resolution which recognized the role women play in improving peacekeeping and peacebuilding operations.  Nation states were asked to take action to incorporate women more fully in all aspects of these operations. For the past eleven years nations have reported annually to the United States on their progress doing so, and the 2011 Nobel Peace prize was awarded to three women peacekeepers: Ellen Johnson Sirleaf, Leymah Gbowee and Tawakkol Karman.
While some will argue that much of the work of the United Nations is just window dressing, a collective recognition by the international community of human rights can provide the reminder to nations committing human rights abuses that the world is watching their actions. The Human Rights Council will host the first debate devoted to LGBT rights in March 2012 in Geneva, where this report will be discussed. Will the world be a better place for LGBT human rights by then? The last few months have seen more world leaders taking responsibility for the safety and wellbeing of the global LGBT community than perhaps ever before; maybe it's finally time to let ourselves be a little optimistic about the possibility of change.