So I admit that I actually really like that new TV show Girls  — I don't think it's the voice of anybody's generation or representative of anybody's anything, but generally I find it relatable and amusing. However, many feel the program is offensive, irritating or otherwise problematic. But subjectively there's only one aspect of the show that I can't stand, and it's the character of Adam Sackler. God I HATE THAT GUY. SIT ON A KNIFE, ADAM SACKLER, SIT ON A M*THERF*CKING KNIFE PLEASE.
The more I thought about exactly how much I hate Adam Sackler — did I, for example, hate him more or less than Mohinder? More or less than every male character ever on The L Word except James? The more I thought about exactly how much I hate Adam Sackler, the more I thought about all the other boys on television that I hated. After spending so many minutes in this dark place, I realized that as a man-hating radical feminist socialist anarchist lesbian militant, it is my duty to share this dark place with you and introduce you to the shady men who occupy it.
The 10 Most Annoying Dudes on the Television
+
+
10. Kevin Malone on The Office
Kevin's act was funny for the first few episodes, kinda, but as we age together as a planet and he remains about 12, I can't fathom anyone finding his unrealistic profoundly stupid character watchable, let alone funny. I get it — you're simple-minded and like to make strange faces! Hahahahhaha! Shut up.
9. Kevin Webster on Coronation Street
Sometimes an annoying man copulates with a nice lady and the lady becomes impregnated and consequently births a lesbian who many, many years later acquires a girlfriend and therefore attracts my attention. During my extended relationship with Corrie's lesbo-storyline, I was constantly punched in the face by this guy. He started way more drama than any lesbian in the history of lesbians and was an unapologetic self-centered asshole to his strange and slightly irritating — though delightful in comparison to her husband — wife.
+
8. Oliver Trask on The O.C.
I think Oliver's arc signaled the end of my relationship with The O.C — Marissa's idiotic vulnerability to his transparent wiles was too frustrating to witness, as was her disregard for Ryan's relevant advice. Plus — ew. Just ew!
+
7. House on House
Not even Olivia Wilde — you heard me, NOT EVEN OLIVIA WILDE — can make up for the presence of this misogynistic manipulative smug asshole on this show and therefore I cannot actually watch it.
6. Matty on Skins (Series 3)
Apparently not everybody felt the same way I do about Matty, the dark brooding OH-SO-COMPLICATED irresponsible emo quasi-rebel from the third cast of Skins who makes Jordan Catalano look like the best boyfriend ever. He's one of those guys who gets away with exhibiting reckless disregard towards the emotions of other human beings because he MUST pursue the TRUTH and BEAUTY and ACHING of his OH-SO-COMPLICATED emotional state. Also, Frankie's devotion to his inconsiderate sexiness pulled her away from the lesbian storyline we'd written for her in our minds.


5. Bill Compton on True Blood
I understood Sookie's attraction to this cold emotionless dead hunk of man when she was still an innocent virginal nymphette, but surely she's old enough to know better by now. Especially when she could be with Nice Eric!
+
4. Finn Hudson on Glee
I debated whether or not Finn really belonged on this list, as he is only partially human — rumor has it he's actually made out of mashed potatoes and, I believe, drywall. But how could I complain about insufferable men without complaining about Finn Hudson?
+
3. Will Schuester on Glee

I sometimes hurt for poor Matthew Morrison, previously regarded as a sexy leading man on Broadway. Now his reputation has now been marred by the bizarrely irresponsible, antiquated, cliche-soaked and sexually-creepy personality developed for Will Schuster on Glee. +
+
2. Adam Sackler on Girls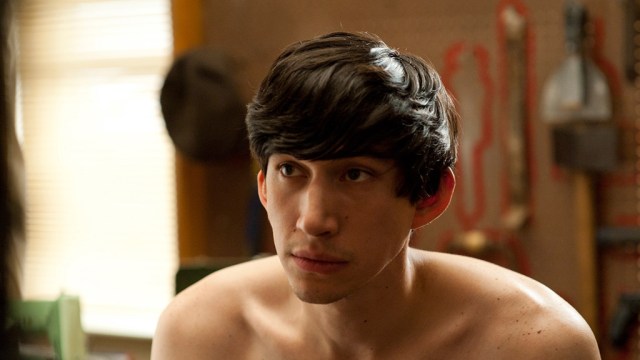 It's just that I know this guy — he's like so many guys that my female friends and I dated when we'd just moved to Manhattan from college. It's like you've just gotten into the world and everyone has warned you about that world and how awful and bad it is and how mean and careless people are. So when something bad happens, like this guy, you're like "oh, maybe this is how life is, maybe this guy is how life is." In two years this guy has to shape up or end up alone, but there's that middle period where he happens, and G-d I just want to spork his eyeballs into a stew of arsenic.
+
1. Any Man or Half-Man in Two & A Half Men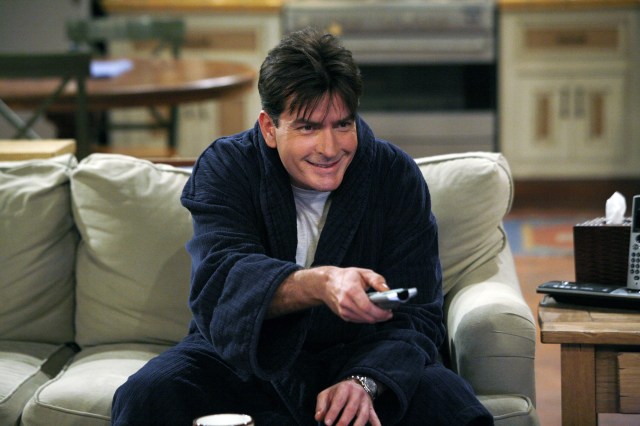 I've only ever watched one episode of this show, but that was enough to cement my certainty that this guy is a first-rate misogynist waste of space. I hear Chuck Sheen's off the show and has been replaced by Ashton Kutcher, the star of another show I hated — That 70's Show — but I imagine it remains offensive, reductive and relentlessly popular.
Who drives you crazy?