We're celebrating Autostraddle's Fifth Birthday all month long by publishing a bunch of Top Fives. This is one of them!
---
Like a lot of queer people, media was a big part of helping me discover and come to terms with my sexuality. It was The L Word that initially opened the door, and several other shows that helped me realize that I wasn't just "curious", but I actually could see myself in a relationship with another girl… including an anime: Sailor Moon. Now that I'm secure in my bisexuality, it makes watching TV a lot more fun: now I have twice the number of fictional crushes! And anime in particular is good for this, since it has plenty of sex appeal among different genders.
Anime gets frequently stereotyped as full of empty "fanservice" girls, with cardboard personalities and unrealistic body proportions. Those stereotypes aren't entirely unfounded, but in spite of them I've found plenty of great female characters in anime who I can relate to…and lust after. Here are five anime girls in particular that leave me wondering "why can't you be real?"
1. Faye Valentine, Cowboy Bebop
I'll start off this list with a pretty predictable choice. Cowboy Bebop is something that just about every Western anime fan has seen, and as a result, Faye is an iconic example of the sexy, scantily-clad anime girl… who also doesn't take anyone's shit. She's a sarcastic woman with her own agenda, one that isn't always in harmony with that of the other crew members of the Bebop. While she comes to value their assistance and companionship as the series goes on, she never sacrifices her independence and snark, and is a master with a gun or a well-placed punch when she wants to be. It's the fact that she's so smart, capable and unpredictable that I find Faye sexy – far more than just her looks – and even if a date with her would probably be… ill-advised, it would be too interesting not to try.
---
2. Misato Katsuragi, Neon Genesis Evangelion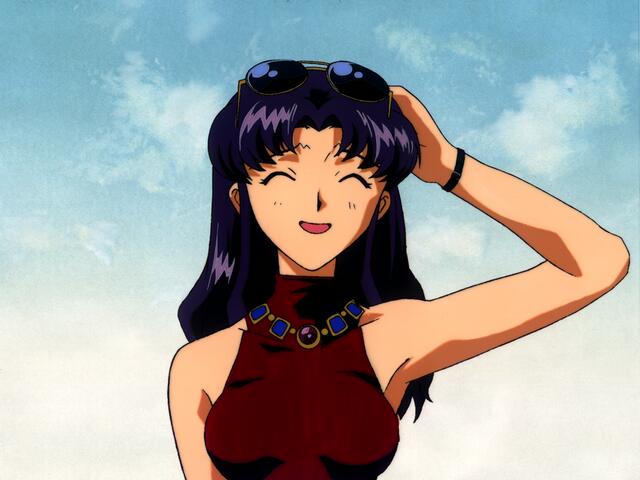 My overall feelings about Evangelion, perhaps one of the most influential and controversial anime of all time, are pretty mixed, but Misato is one of my favorite female anime — or, hell, TV — characters ever. She certainly is one of the "realest" adult characters I've seen in a teenage-focused anime, to the point where she feels like she could be a real-life friend or acquaintance in spite of the series' extraordinary circumstances. She's brilliant, to prodigious levels – a Major in NERV (Eva's paramilitary organization) at age 28! — and excels in the strategic thinking required for her job. But she also has her insecurities and some serious psychological issues (as with everyone on this show), and can be goofy and irresponsible in other areas of her life. The downside of dating Misato would be that the two of us could never live together, since my apartment is almost as messy as hers… and my fridge just as full of snacks and booze instead of "real food".
---
3. Juri Arisugawa, Revolutionary Girl Utena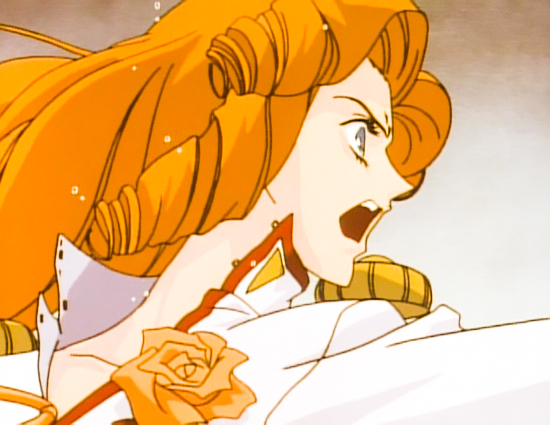 Of course, this list needs at least a few actual queer ladies on it, and they don't get better than Juri. I've written about her before in my review of Utena, so I won't discuss why she's a great queer girl character. Instead, I'll just talk about what makes Juri so charming and date-able. As a champion fencer and one of the Rose duelists on the Ohtori Student Council, Juri is graceful and poised. In fact, she seems to excel at a variety of sports throughout the series… and there's not much better than a hot athletic girl. Especially when she's also as intelligent and mysterious as Juri is — though her stoic nature conceals the feelings she's buried for her former friend and crush, Shiori. Who wouldn't want to be the one to mend Juri's broken heart, and prove to her that miracles are real?
---
4. Anissina von Karbelnikoff, Kyo Kara Maoh
Kyo Kara Maoh is a silly fantasy anime that my sister got me addicted to over Christmas this year. It involves a teenage boy getting sucked into another world where he finds out that he's the king of a race of magical sexy demons — and a bunch of the male ones in his employ want him. Yeah, it's a shounen-ai (re: gay-boy romance) series, and as such, the cast is mostly male… and yet in spite of that, it still has some pretty great female characters. One of them is Anissina, a powerful witch who uses her abilities to invent wacky machines with cutesy names, testing them out on the boys and wreaking havoc in the process. She's also an outspoken feminist; she complains sometimes about how patriarchal their society is, and makes it her goal to improve it, especially by reaching out to poorer women in their kingdom. Other Kyo Kara Maoh fangirls can fight over its many pretty-boys; I'll take Anissina, please.
---
5. Haruka Tenoh/Sailor Uranus, Sailor Moon
Michiru Kaioh, Haruka's girlfriend in the series, was my first anime crush, so she really should be the one on this list. And yet, while both girls have a strong place in my heart – due to their fictional relationship helping me so much with figuring out my own sexuality – in the end, Uranus beats Neptune out. I've always been attracted to femmes, but it was Haruka who taught me that that preference wasn't absolute. She is effortlessly charming and flirtatious – causing even girls with boyfriends (like Sailor Moon herself) to consider switching teams – and it's no wonder, since it's hard not to admire her in her suits and boys' uniforms as she drives racecars and battles with her Space Sword. And yet, in spite of that playfulness, she never wavers in her devotion to Michiru, and her privacy about their relationship. Skilled at seduction, and yet trustworthy and faithful once she has her girl… Haruka is pretty much the ideal girlfriend. It's hard not to want her to sweep you off your feet.
---
Honorable mentions: Mikasa Ackerman and Krista Lenz, Attack on Titan; Lust, Fullmetal Alchemist; Olivier Armstrong, Fullmetal Alchemist: Brotherhood; Nonon Jakuzure and Satsuki Kiryuin, Kill la Kill; Milly Thompson and Meryl Stryfe, Trigun; Cher Degre, Wolf's Rain; and various ladies from Utena and Sailor Moon.
Header Image by Rory Midhani