Brittani's Team Pick:
Sometimes I feel like the internet is hiding things from me. This is one such occasion. Anyone I've talked to the past few days has probably received a text from me that looked like this: "Holy shit! Have you seen Broad City? It's SO GOOD. It's on youtube. Watch it right now or we're no longer friends." And then they would say "ok" but they wouldn't watch it right that second because they have lives or something. I don't know. Screw those guys.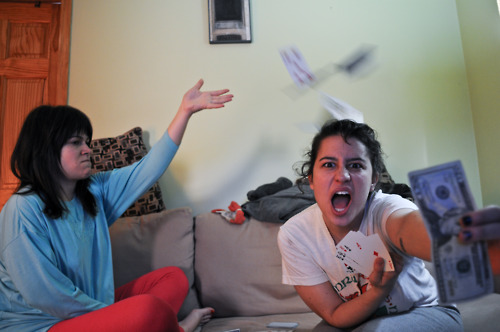 Now I'm telling you, friends! I have stumbled upon internet lady gold. Apparently Amy Poehler found it before me but that's fine. This is me being excited about something! This happens roughly three times a year! Watch this show or I'll cry!
Ilana Glazer and Abbi Jacobson have created a webseries about two twentysomethings in New York that do things that you probably do and talk how you maybe talk. Have you ever thought the hilarious things that happen to you during your otherwise mundane life should be a show? This is it. All your dreams.