"It's amazing how graceful one becomes dancing at the intersections of race, class, gender, and sexuality." –The Lady Ms. Vagina Jenkins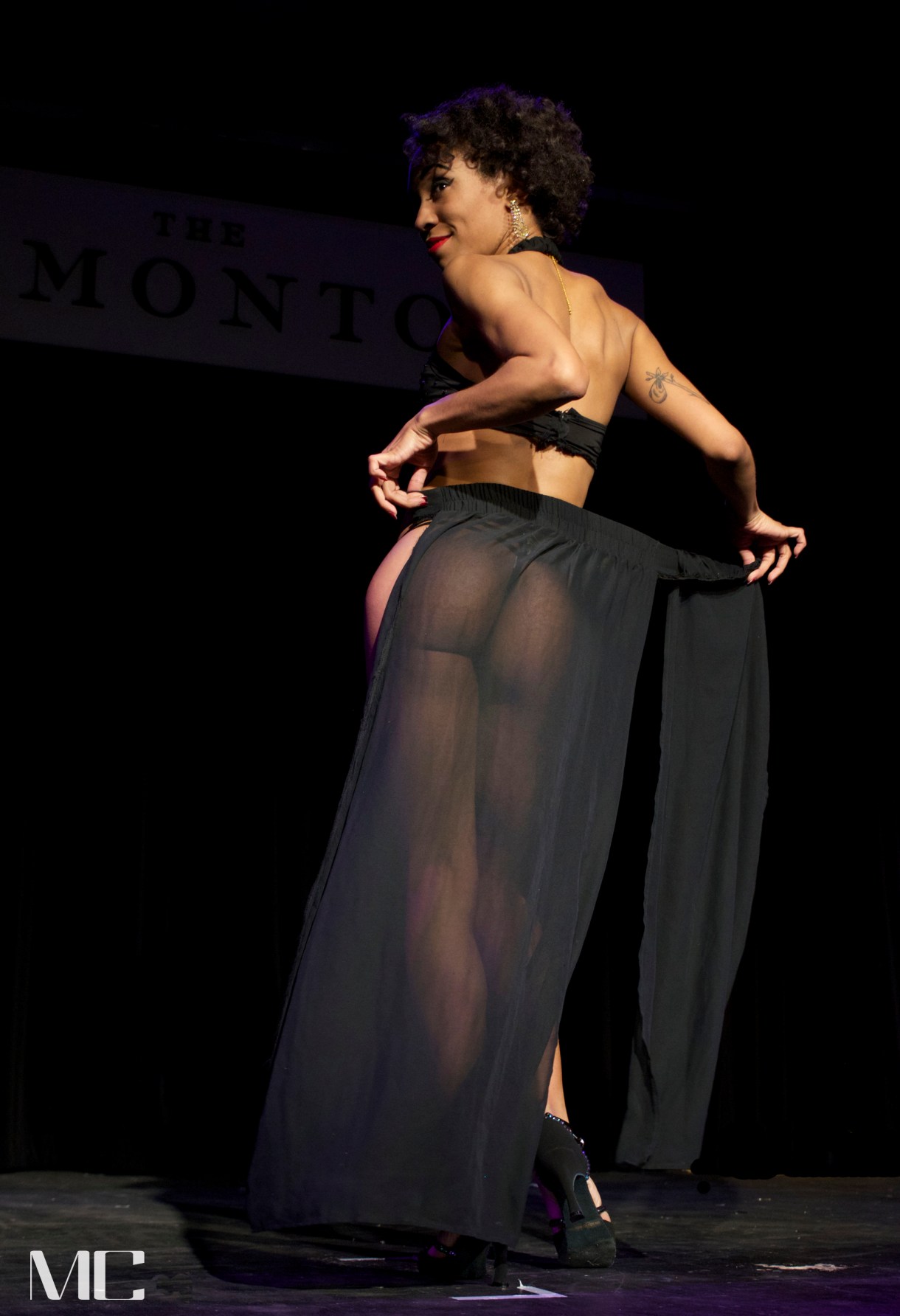 A beautiful woman comes out on stage in a long, sparkly gown and elbow length gloves, her long hair perfectly styled. She moves across the stage, engaging the audience, hinting that something is about to happen. This is something you would expect at a burlesque performance-the tease, the anticipation building, a beautiful woman with the promise of more. As the song keeps repeating the refrain "I am changing," the performer slowly strips off her gloves, her earrings, and her necklace.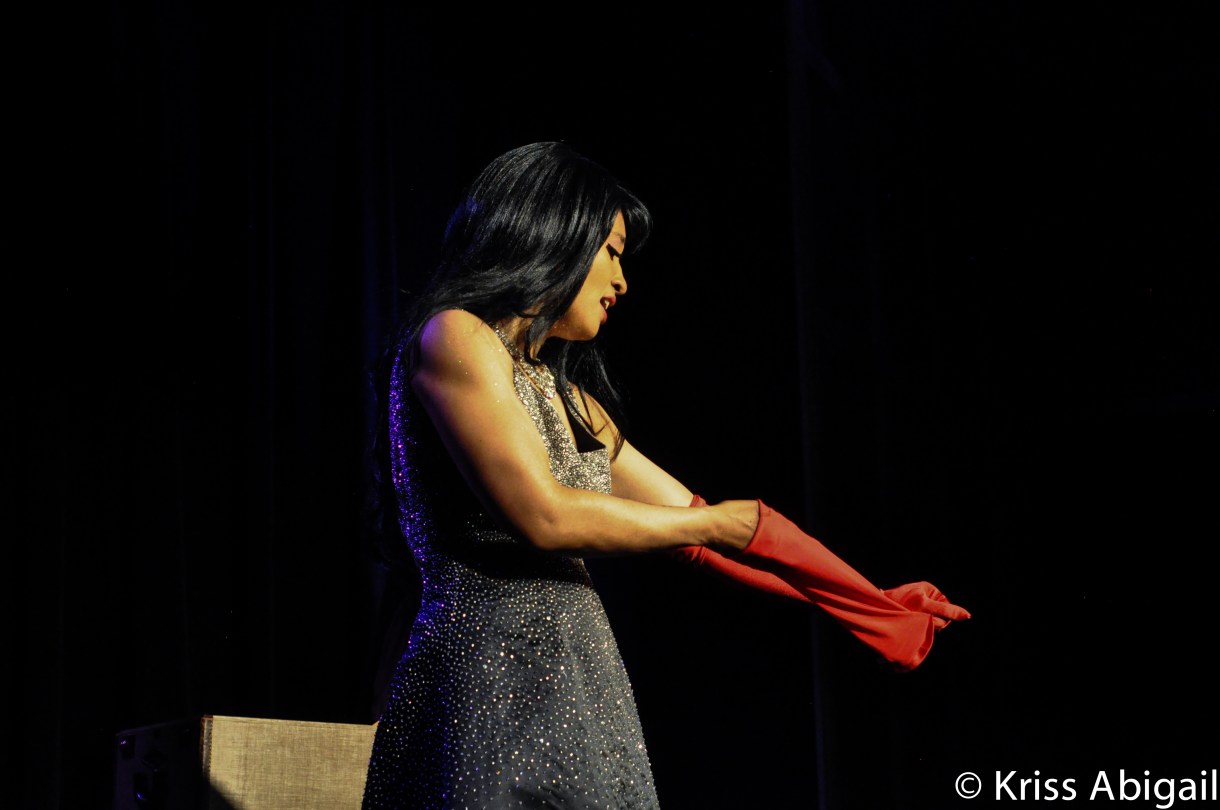 The song builds.
With every ounce of possible emotion, the performer ever so slowly takes off her wig to reveal a mostly shaved head and the audience gets the first clue that something important is indeed about to happen. They are eating it up.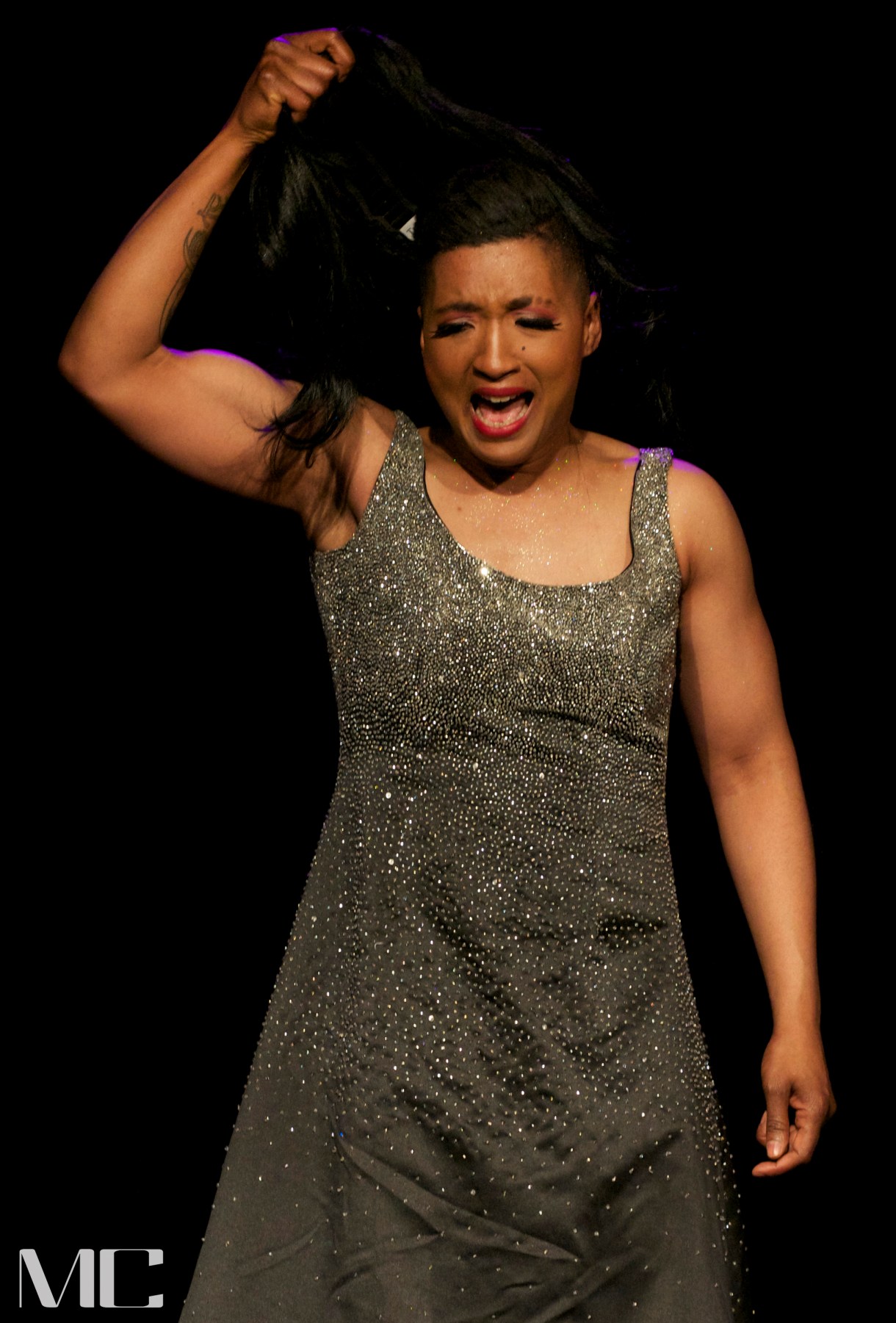 She peels off his (pronoun change intentional) dress and the audience sees breasts with dotted surgery lines surrounding them.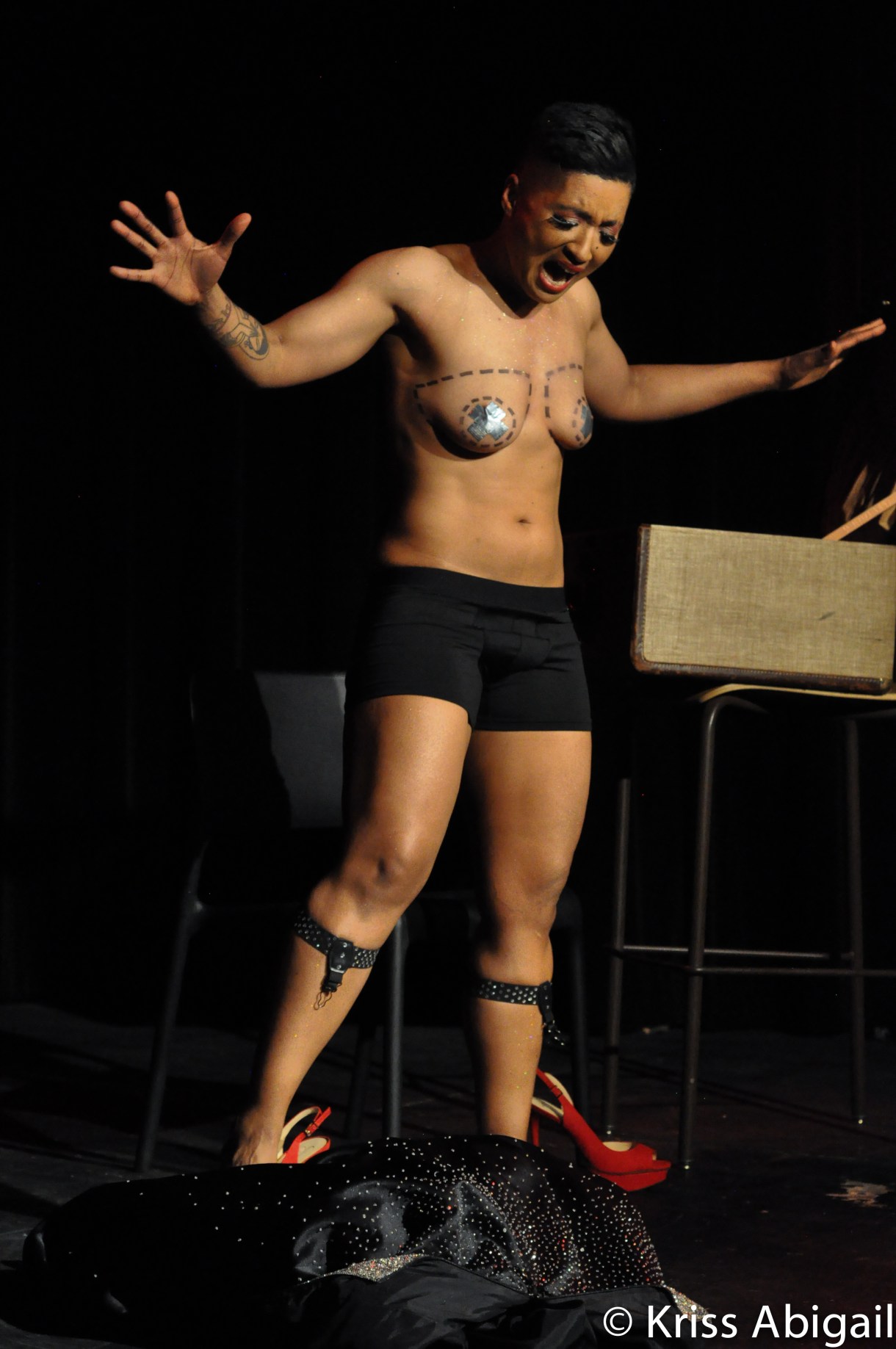 A collective breath is drawn as half the audience starts crying and the other half starts screaming in support. Switch the Boi Wonder proceeds to put on dapper slacks, a vest, and ends the performance by putting on a hat to the sounds of roaring standing ovation.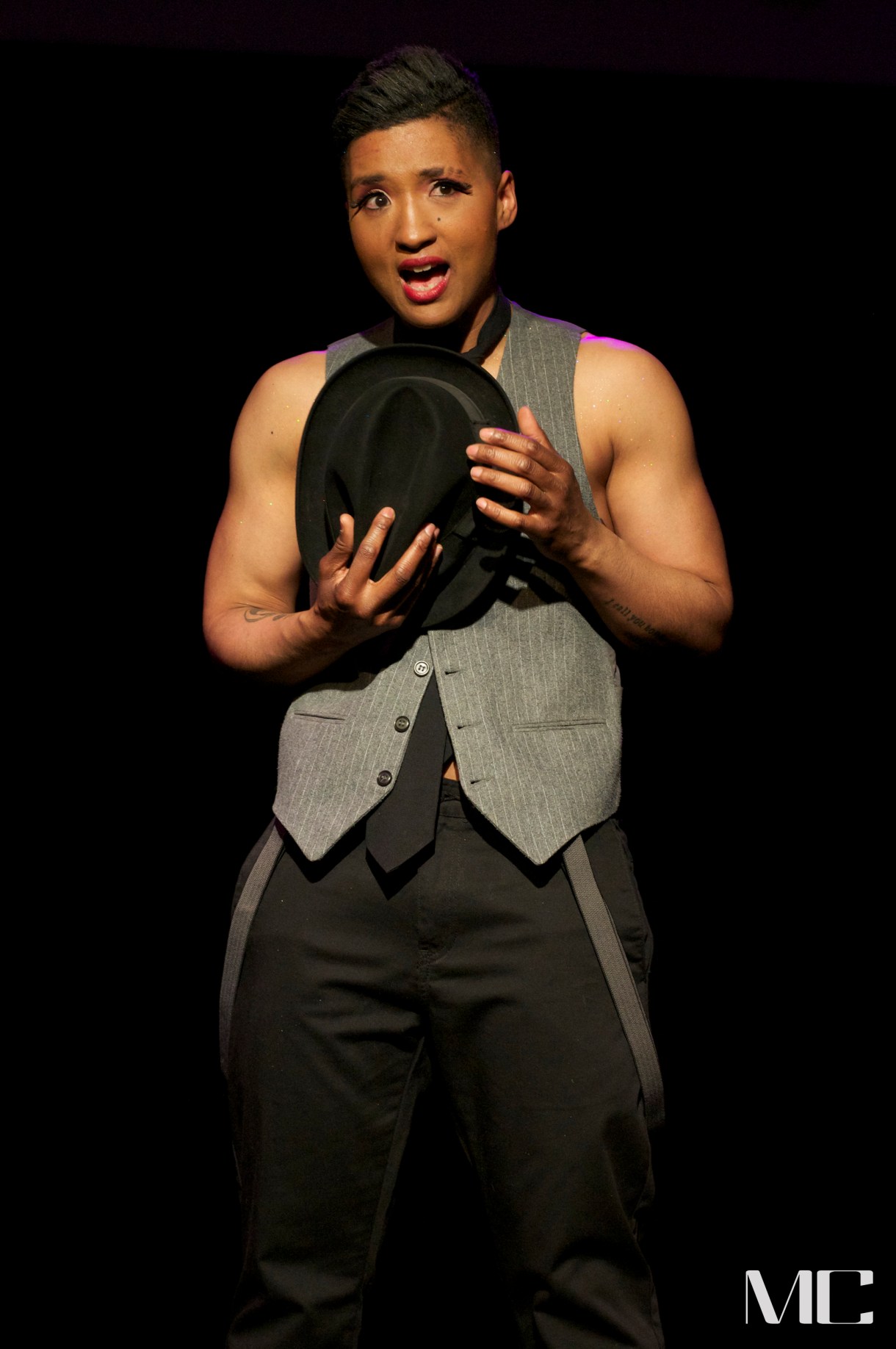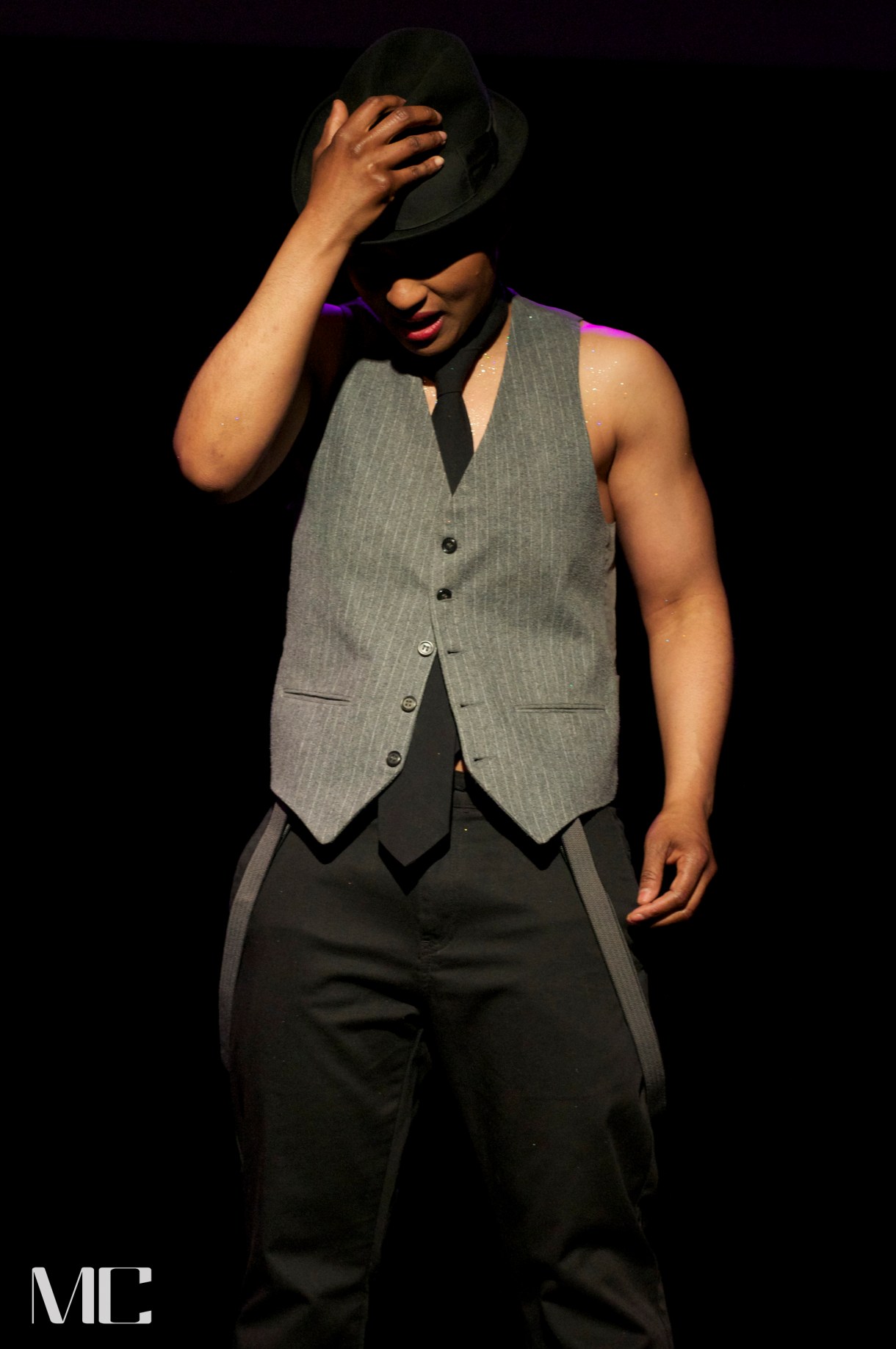 After this show-stopping performance, Jeez Loueez leads the audience in a moment of silence for the 23 cisgender and trans women of color who have been the casualties of police brutality, reading off the names one by one.
This might be the most important burlesque show you've ever seen.
The fourth iteration of Jeezy's Juke Joint: A Black Burly-Q Review, produced by Jeez Loueez, came back to its Chicago roots after a brief relocation to St. Louis. Featuring an award-winning cast of black burlesque dancers, drag, comedy, and performance artists, the show was held at the Promontory in the Hyde Park neighborhood of Chicago, a neighborhood on the south side of Chicago largely unfamiliar with burlesque. Jeezy's Juke Joint is an onion of a burlesque show, queerly peeling back layer upon layer of oppression and erasure by creating space for important and difficult dialogue about the intersections of race, class, gender, and sexuality.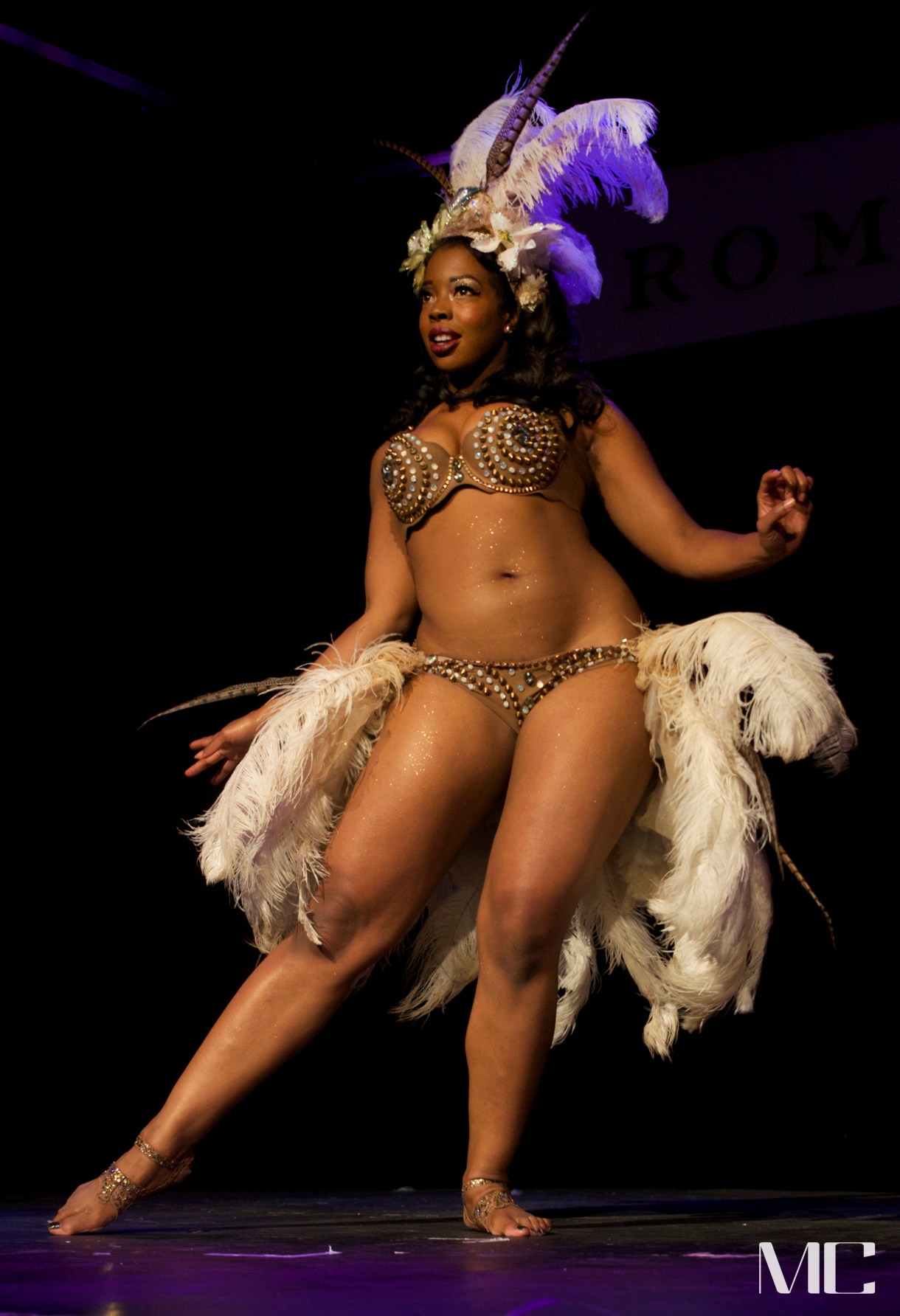 Jeezy's Juke Joint is the brainchild of burlesque dynamo and award-winning performer Jeez Loueez, whose taglines include "The Powerhouse of the Midwest" and "The Honey Badger of Burlesque." We all know the Honey Badger don't give a sh*t, an attitude that perfectly describes the rollercoaster of sexy, funny, and disruptive that Jeez Loueez gives the audience at every performance and that is the essence of Jeezy's Juke Joint. As a self-described shy individual, Jeezy's presence on stage is anything but.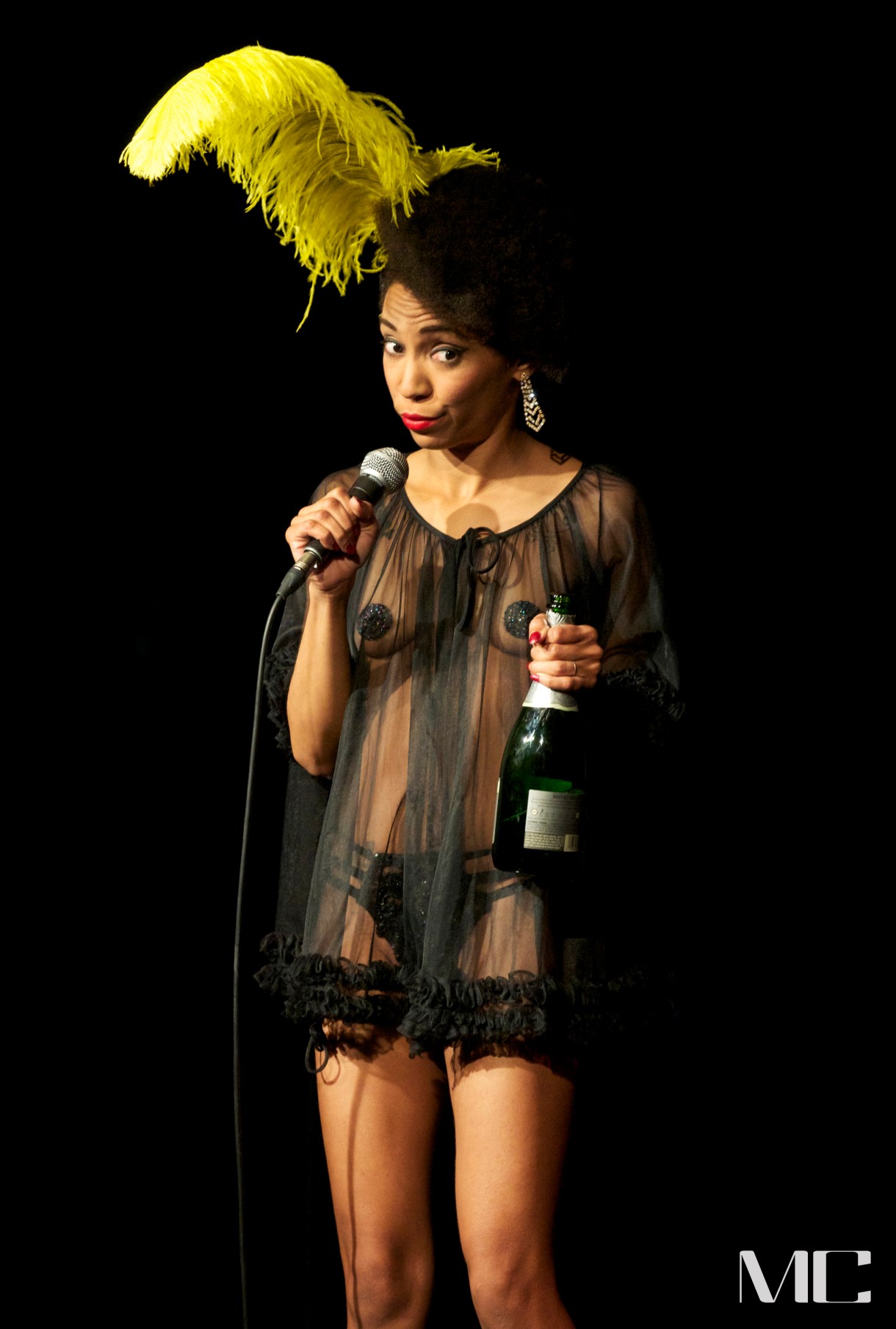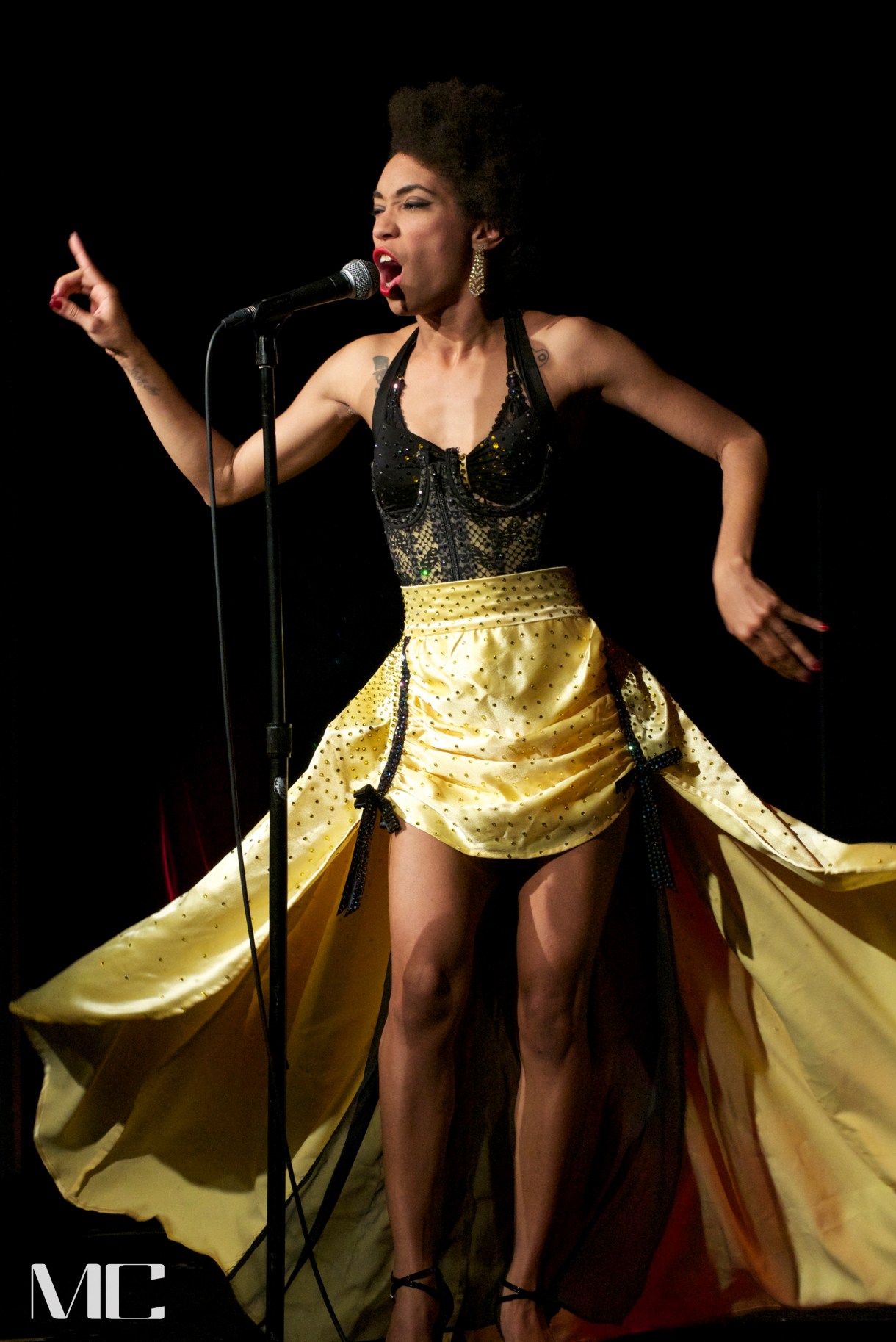 How did this shy musical theatre student become the powerhouse she is today? She attributes the catalyst for her transformation to her hair. The decision go natural in college began a new era of feeling good in her own skin, rejecting conformity, and striving towards authenticity. "I feel like I really grew into myself and became more outgoing when I grew my natural hair out and went for The Big Chop. It was like I had found the missing piece to Jeezy. I definitely became more confident and outgoing. A little bit after that I started working at a strip club and the entertainment director (a Black woman) told me that I needed to wear a wig because the natural look was not part of the 'fantasy' that they wanted us to sell. I wore my natural hair anyway one night when she wasn't there and it was the most successful night I had. I felt unique, I felt beautiful. And I felt like I didn't give a sh*t."
Jeezy further developed her honey-badger-fearless persona and honed her stage presence and charisma at the strip club, but something was missing. When Jeezy got the opportunity to perform with a local burlesque troupe, everything clicked into place. "Burlesque seems like it literally just fell into my lap. One of my best friends was in a troupe and they needed a last minute replacement and I hopped in and it's been non-stop ever since. I love being able to blend my passion for theater, dance, comedy, and music with the age-old act of stripping. Being able to have control over my art gives me a freedom I didn't find in other art forms. What's really been a driving force for me is the ability to travel and set my own schedule, and meeting fabulously talented people from all over the world. Burlesque has become my business first and foremost, but it's also my home."
The idea for Jeezy's Juke Joint came about when Jeezy noticed that there was a lack of representation for performers of color in the burlesque scene. "Jeezy's Juke Joint started out as a blog and a way for me to highlight and connect with other Black performers across the country. There's rarely more than one Black performer in a show and most shows have no performers of color at all."
This erasure of performers of color is ubiquitous in the documentation of the history of burlesque. Despite black performers having a formative role in the early burlesque scene of the 40s, 50s, and 60s, rarely are performers of color documented in burlesque history books. This erasure carries over into modern burlesque documentation, with a notable invisibility of performers of color. Jeezy also noticed a lack of audience members of color. "Believe it or not I've actually heard people say 'Burlesque is for white girls.' This inspired me even more to do my part to increase visibility for the incredible Black performers I knew in Chicago and beyond. My goal is to not only showcase diversity onstage but to increase diversity in the audience as well. I want to bring this beautiful art form to my community and show them how incredibly transformative it can be. I also want to remind other producers of their responsibility in seeking out performers of color, various body types outside of the socially accepted spectrum, and gender expressions. If I, and others, are creating an entire shows around this, then it's very possible for producers to increase diversity in their shows."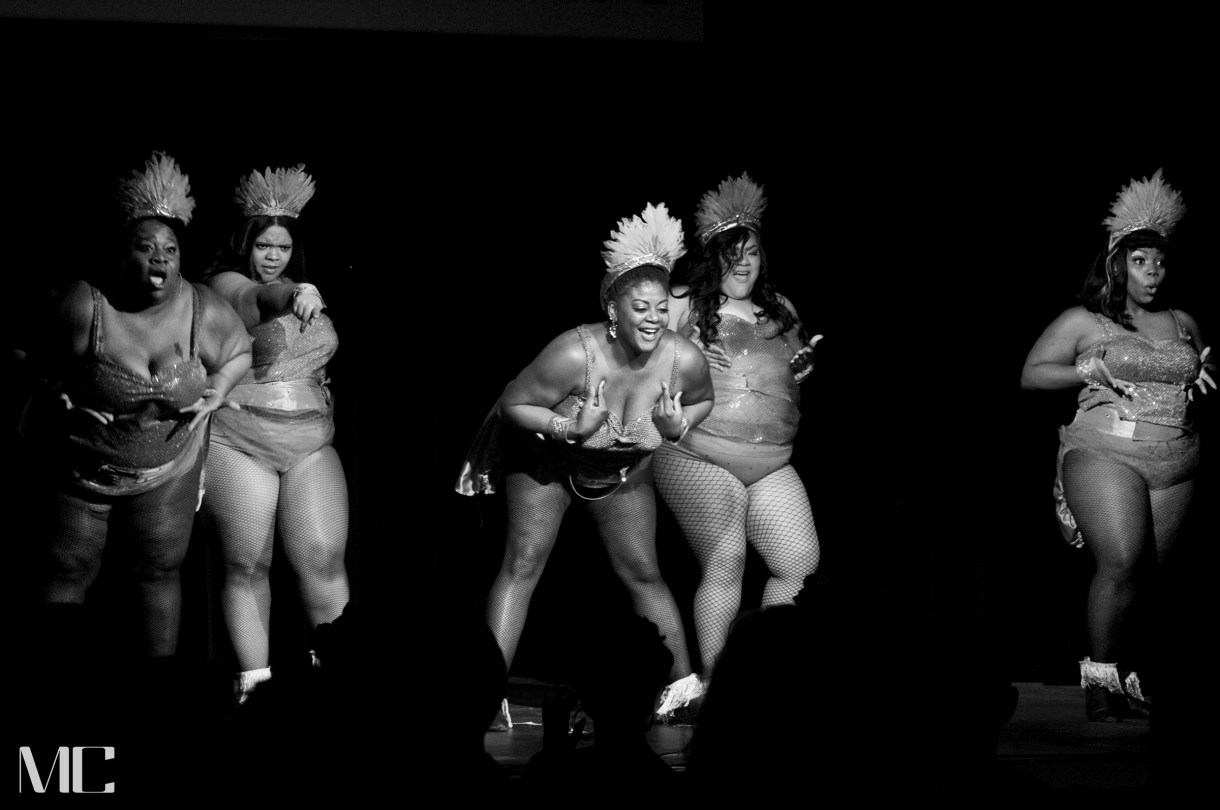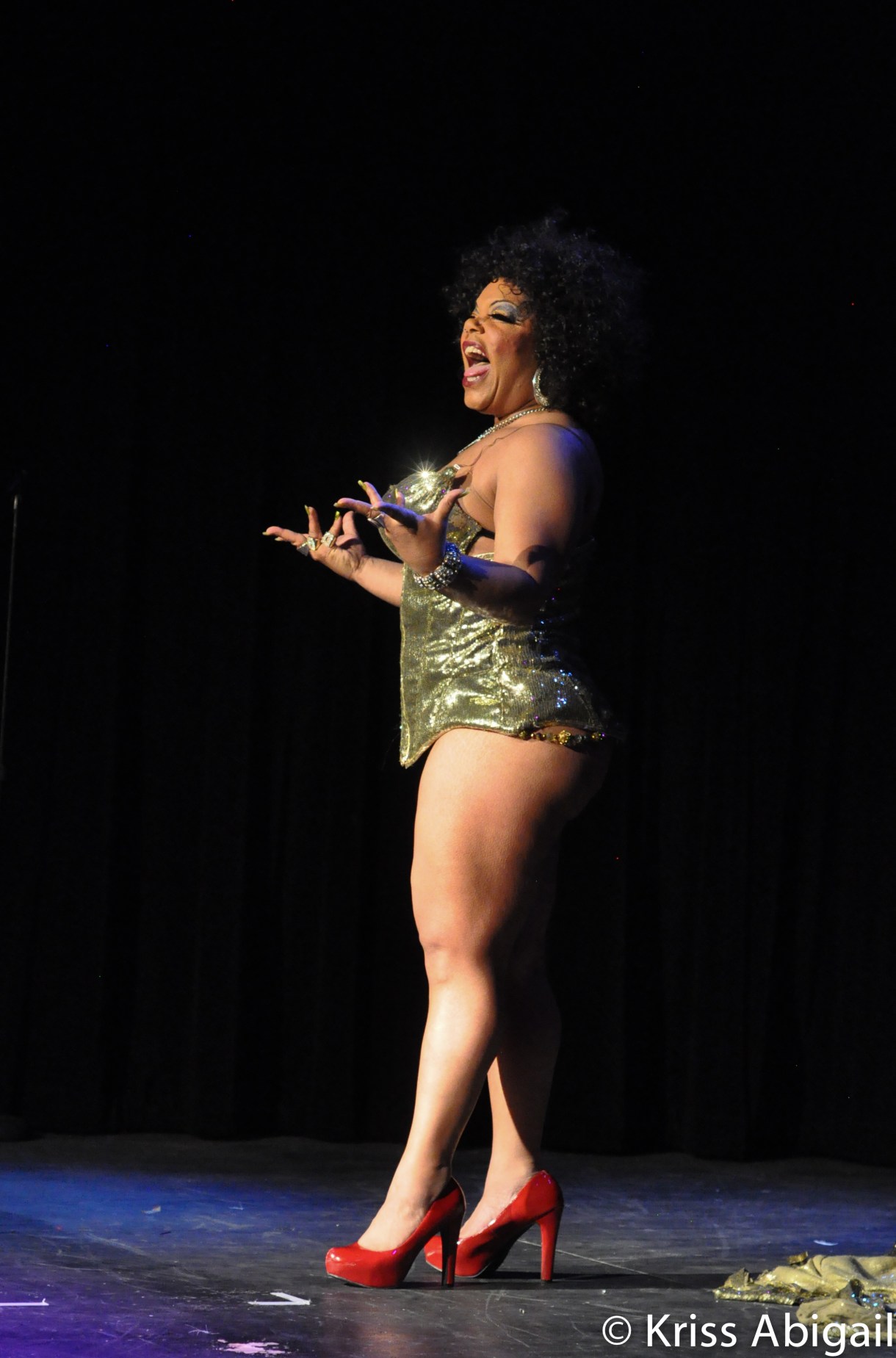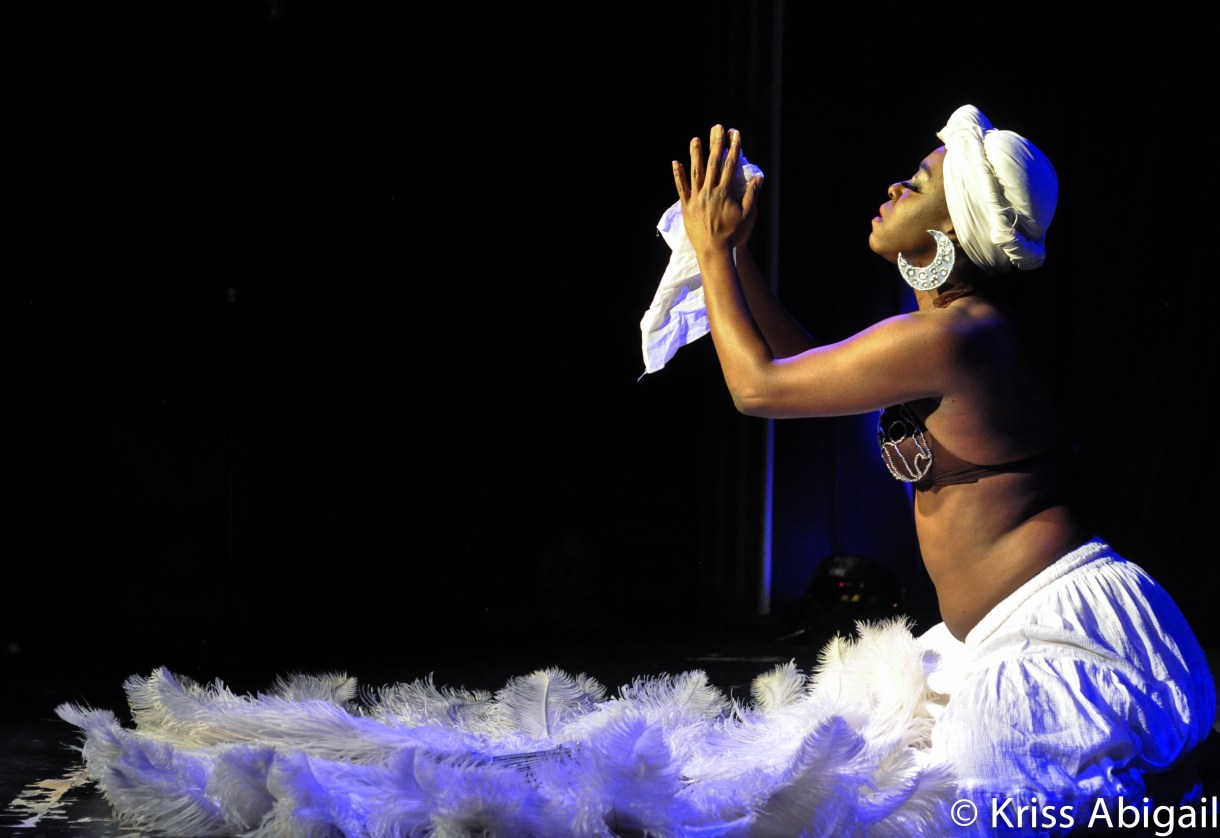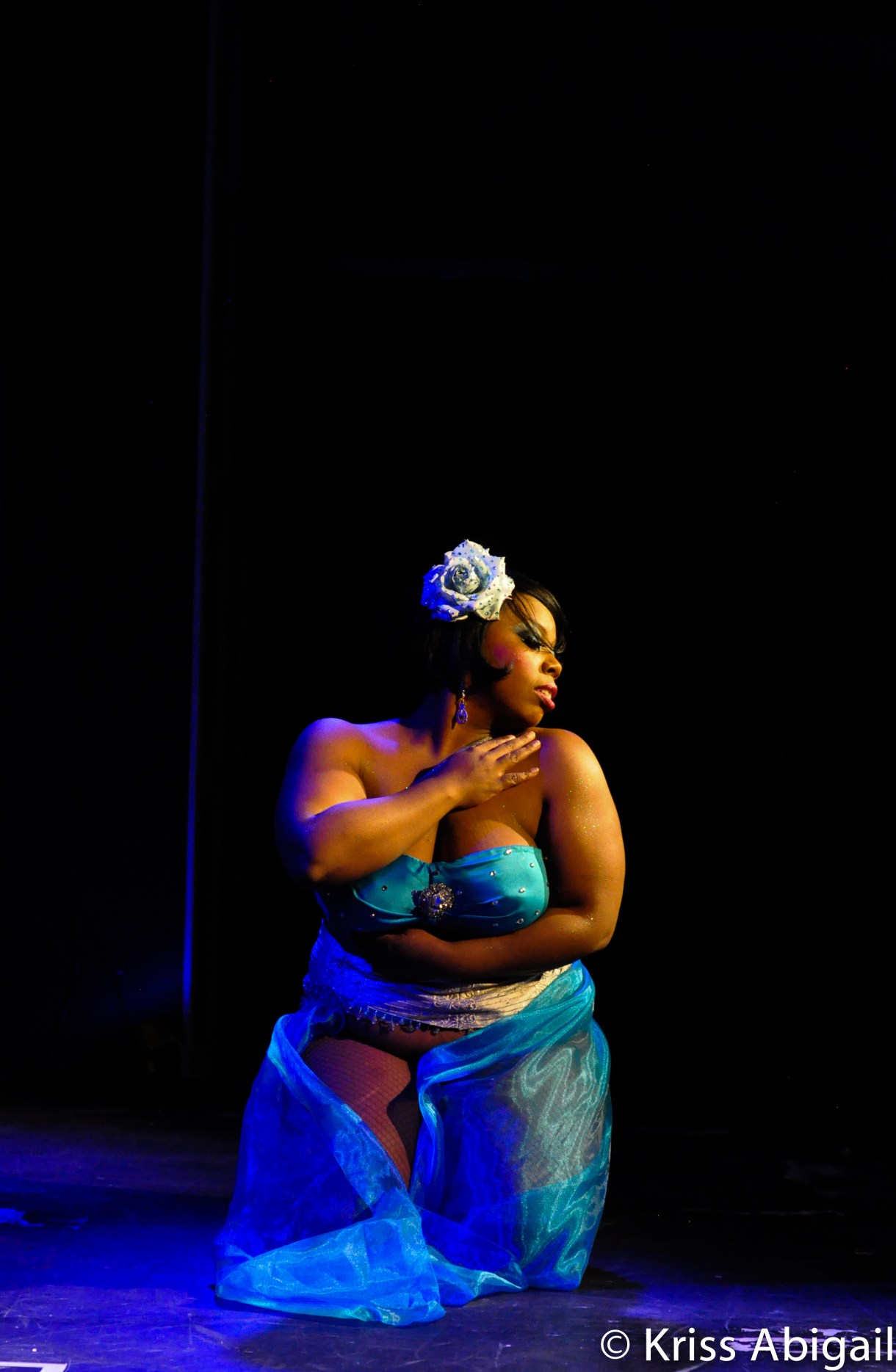 One fairly frequent critique that Jeezy gets is about creating an all-black review to the exclusion of other races. Jeezy disagrees, "Creating a space for Black performers to shine and share our truths isn't rooted in the exclusion of other races. It's rooted in the celebration of our culture and the celebration of self-love." This brings up a larger cultural critique. "Historically, Black culture has been shamed and Black women are fetishized for our sexuality. White culture not only shames our sexuality and our features, but then turns around and appropriates it, repackages it, and then sells it as 'new,' 'classy,' and acceptable." Black women are often portrayed as sexually irresponsible, lewd, and angry when expressing their sexuality, whereas white women engaging in the same behavior are often portrayed as sexy, cute, and are celebrated as empowered. "It's important to be able to reclaim what others have projected onto you as less than or undesirable."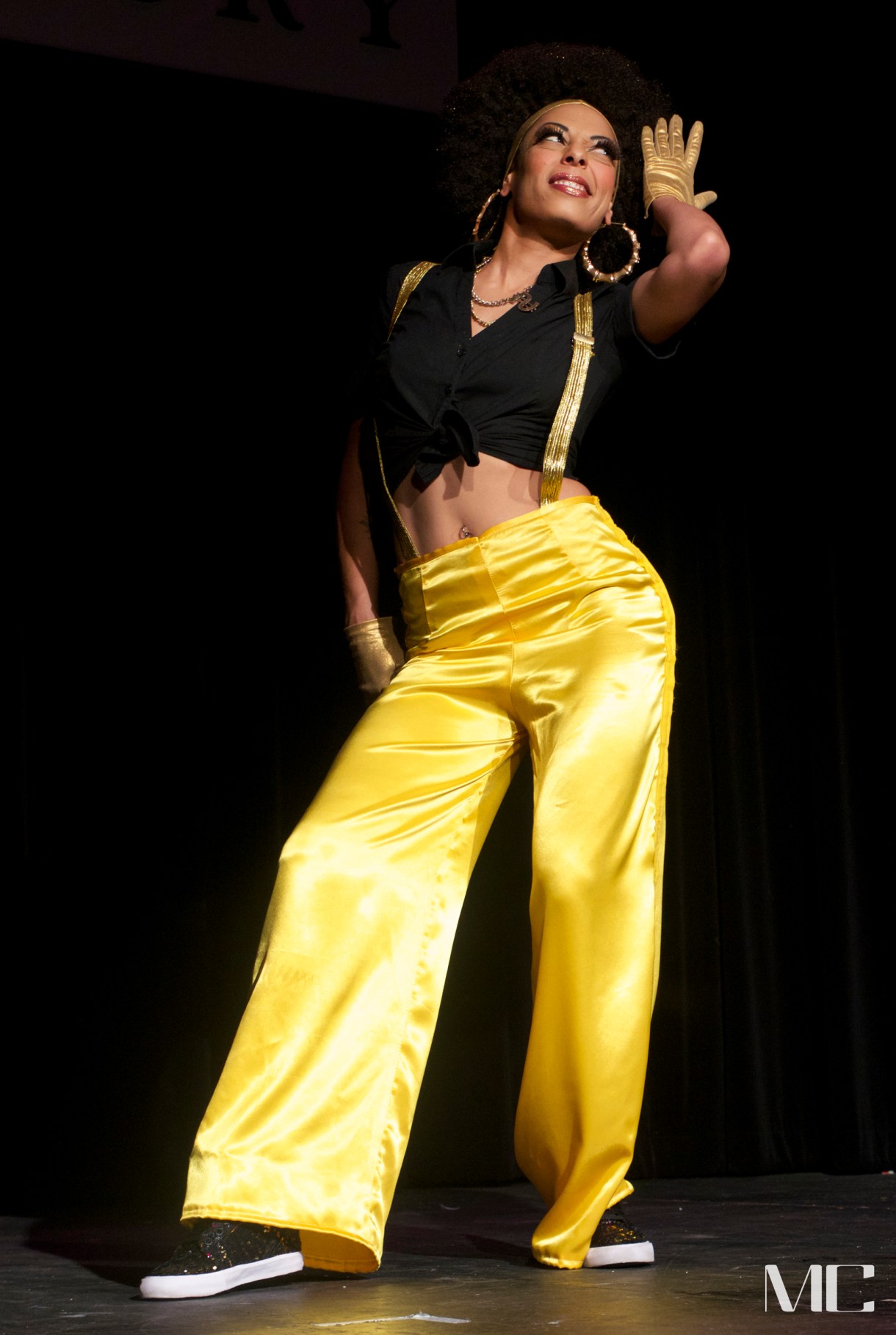 Another one of the goals of the show is to create space and dialogue around queerness. "The Juke Joint is not just about celebrating unapologetic Blackness, we also are a cast full of queer-ass people! We have performers who are genius at showcasing their queer identities… sometimes there can be a bit of heterosexism [in the audience] and we're confronting that head on with performers like Switch the Boi Wonder, Shea Coulee, and Po'Chop. We've also had younger queer audience members of color and this can serve as a model for those struggling with gender identities and sexuality." As an openly queer woman herself, creating space for performers to be political in whatever way they choose is important to Jeezy.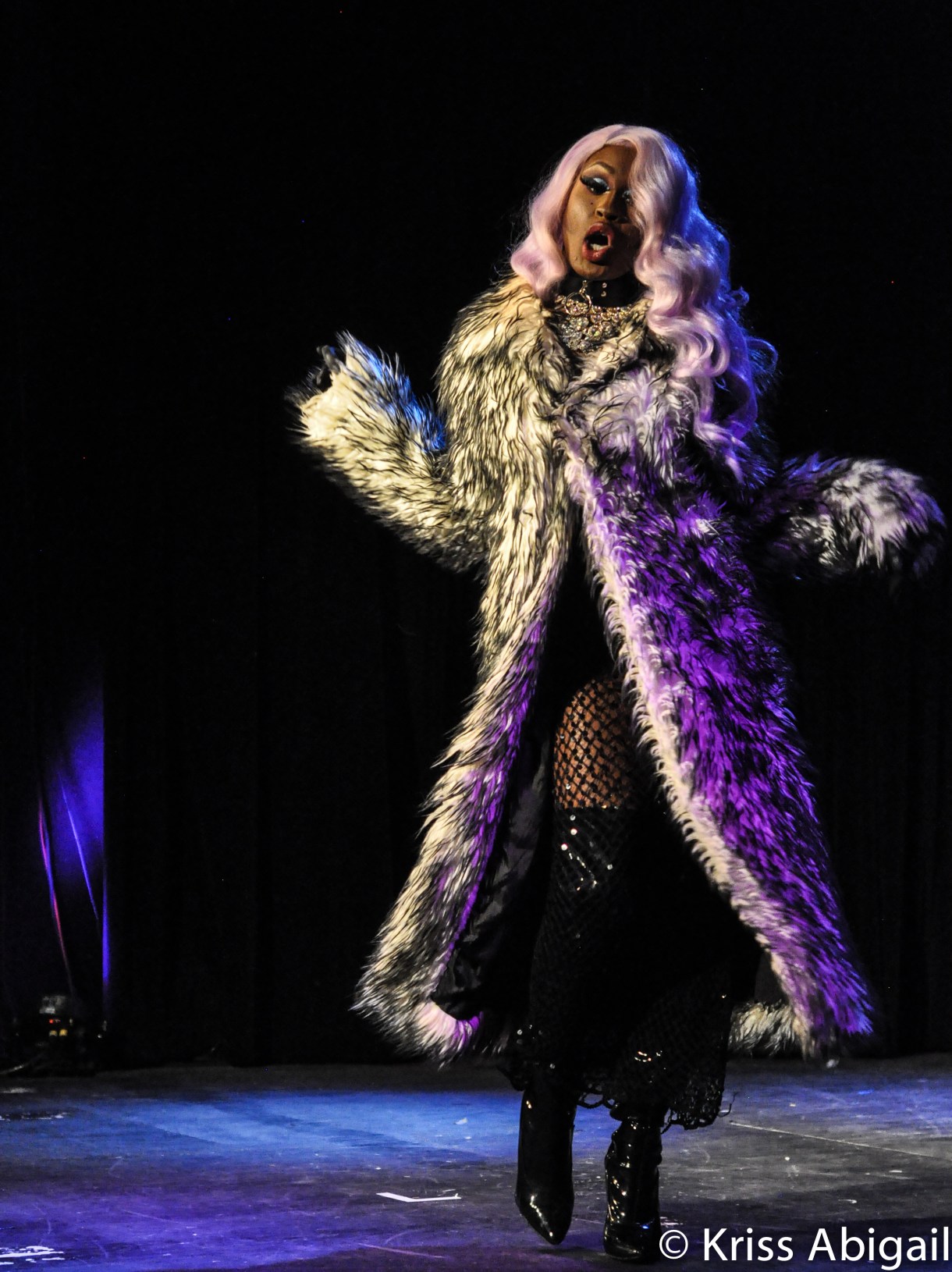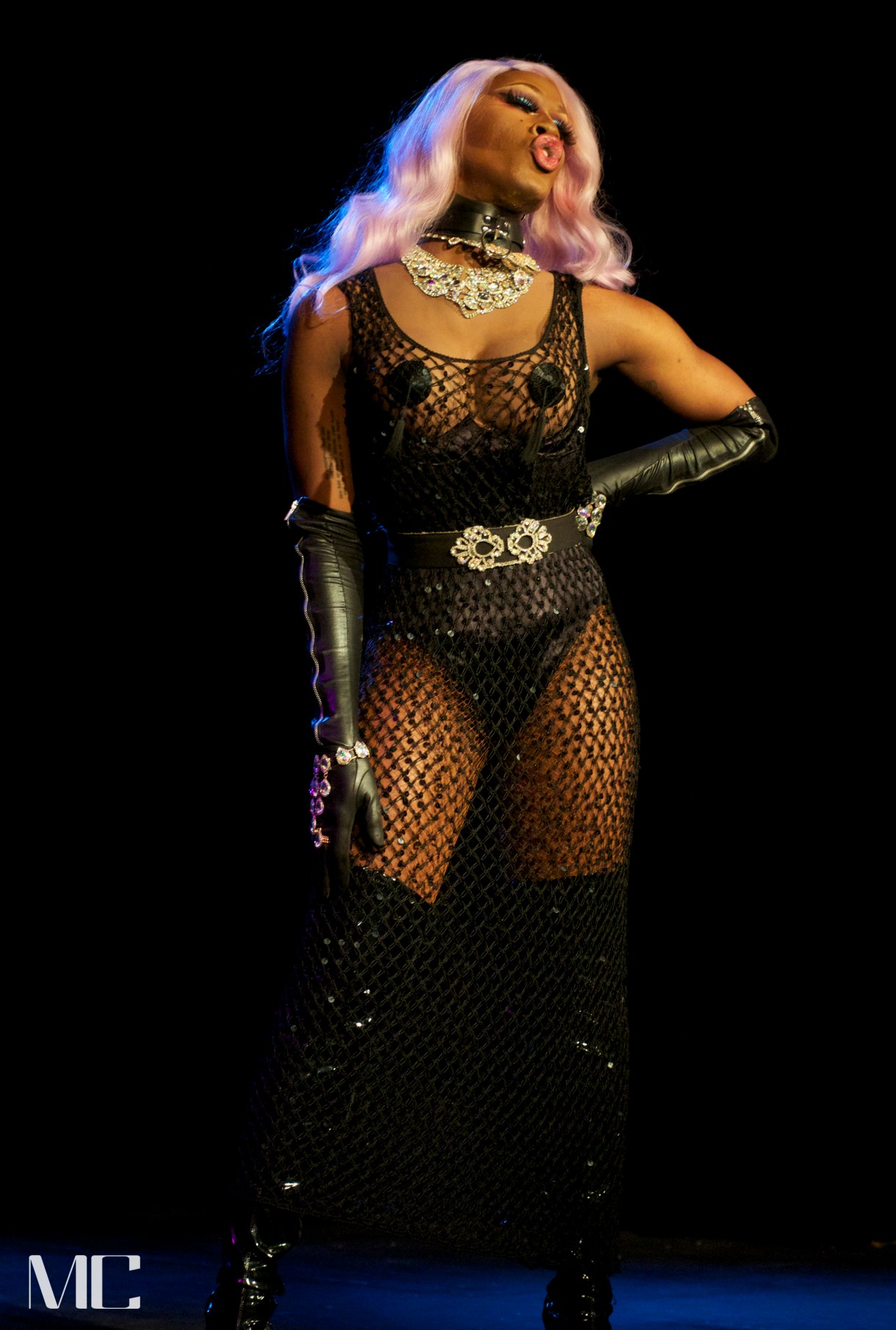 Part of the queer process of questioning and critiquing puts its sights on the predominant zeitgeist of burlesque. "Burlesque touts itself as a celebration of all body types and all people, but the reality is that when we think of 'plus size' performers we really are still thinking of a certain way to be plus sized. When we think of feminine sensuality are we only including cisgender bodies? When we relegate male burlesque performers to "boylesque" it can be limiting."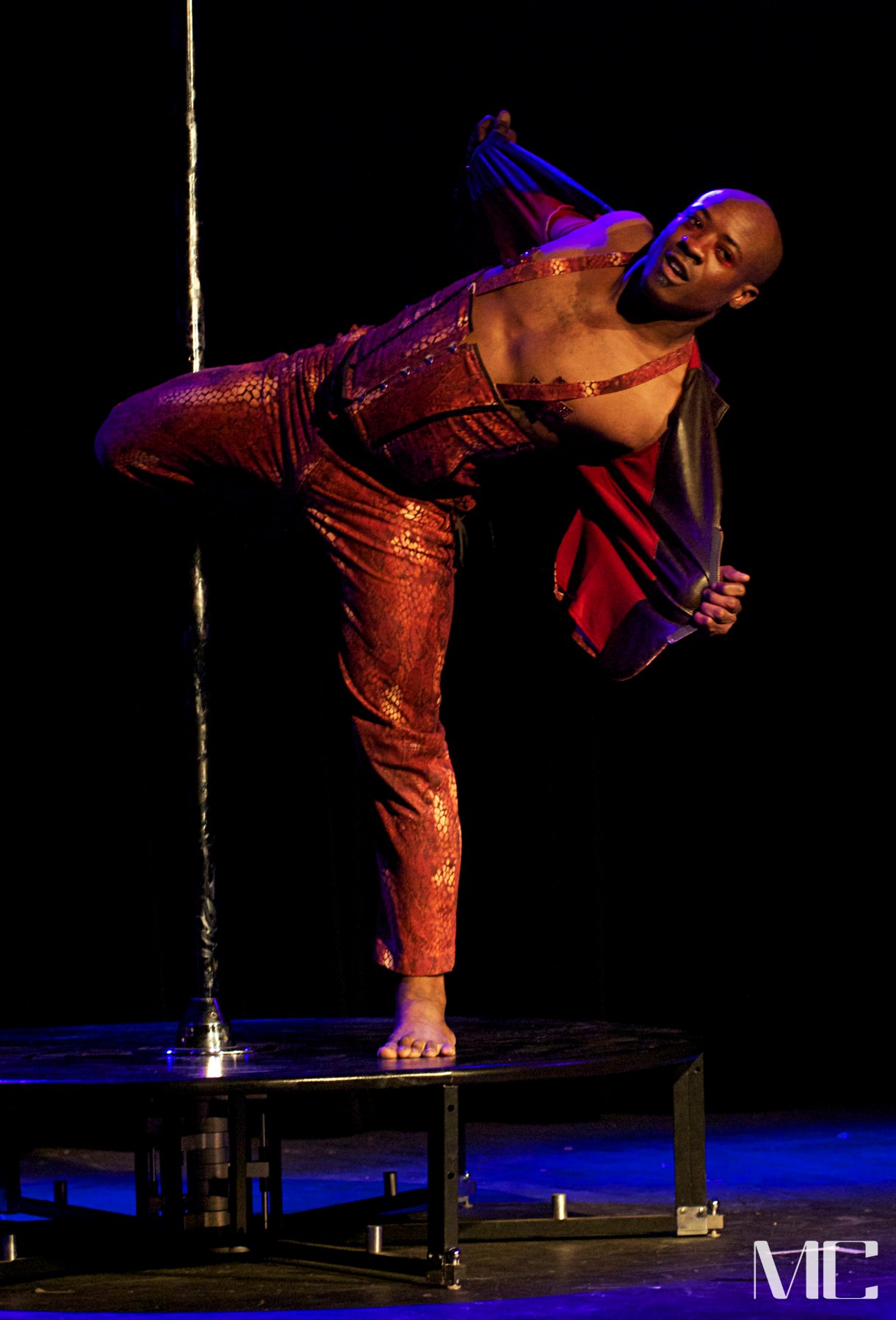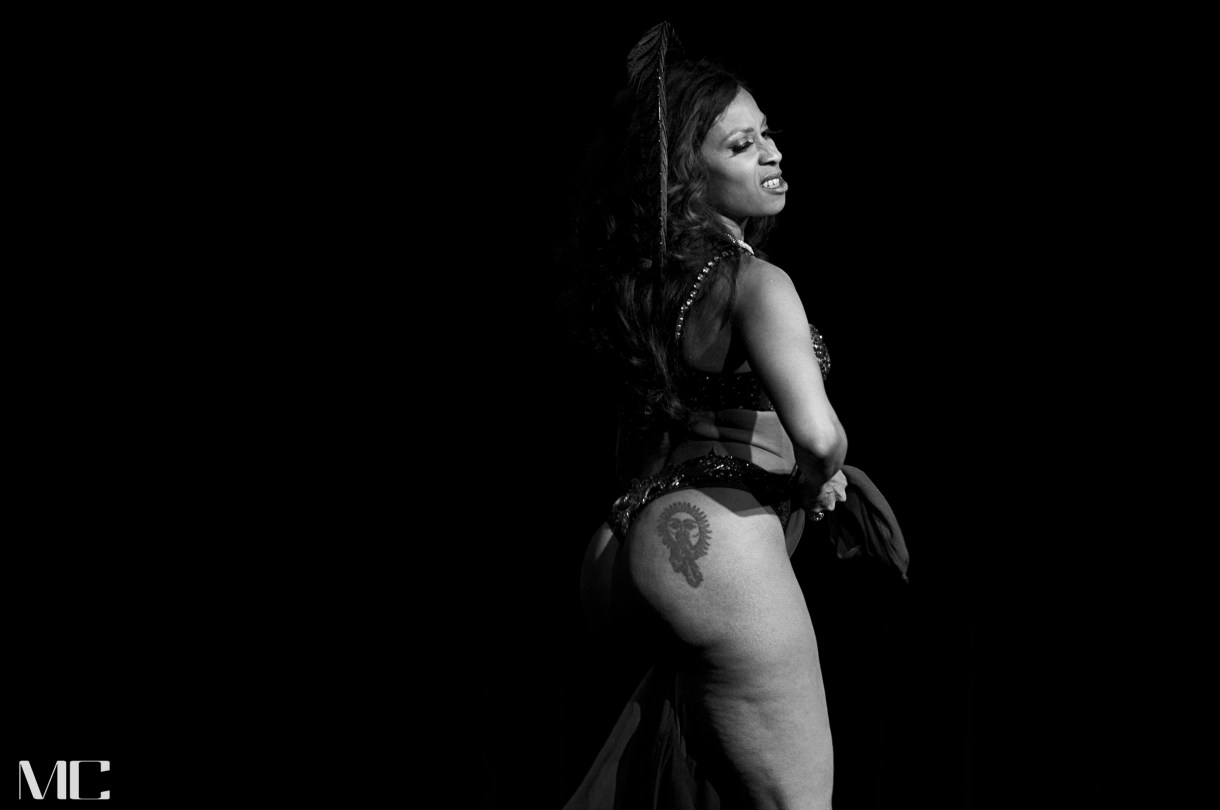 Classism is also a theme that both Jeez Loueez and the Lady Ms. Vagina Jenkins spoke to. Jeezy states, "There is a conversation right now about classism in burlesque. And it's very real. Burlesque is expensive. You're making your own costumes, renting rehearsal spaces, paying for dance lessons, spending money to travel, to apply to festivals, etc. It doesn't have to be about keeping up with the Jones', but if you don't have these resources you can be seen as a 'hobbyist' and less deserving to be here."
Ironically, both stripping and burlesque come from a rich history of working class women using dance and their sexuality as a way to "class jump" or extract themselves from oppression. These are the stories that The Lady Ms. Vagina Jenkins (TLMVJ) is passionate about telling. "For me, burlesque is herstory that lives in the body and a way for me to honor their struggle." For TLMVJ, burlesque is a powerful statement about the beauty of resilience in the midst of oppression while simultaneously challenging the status quo.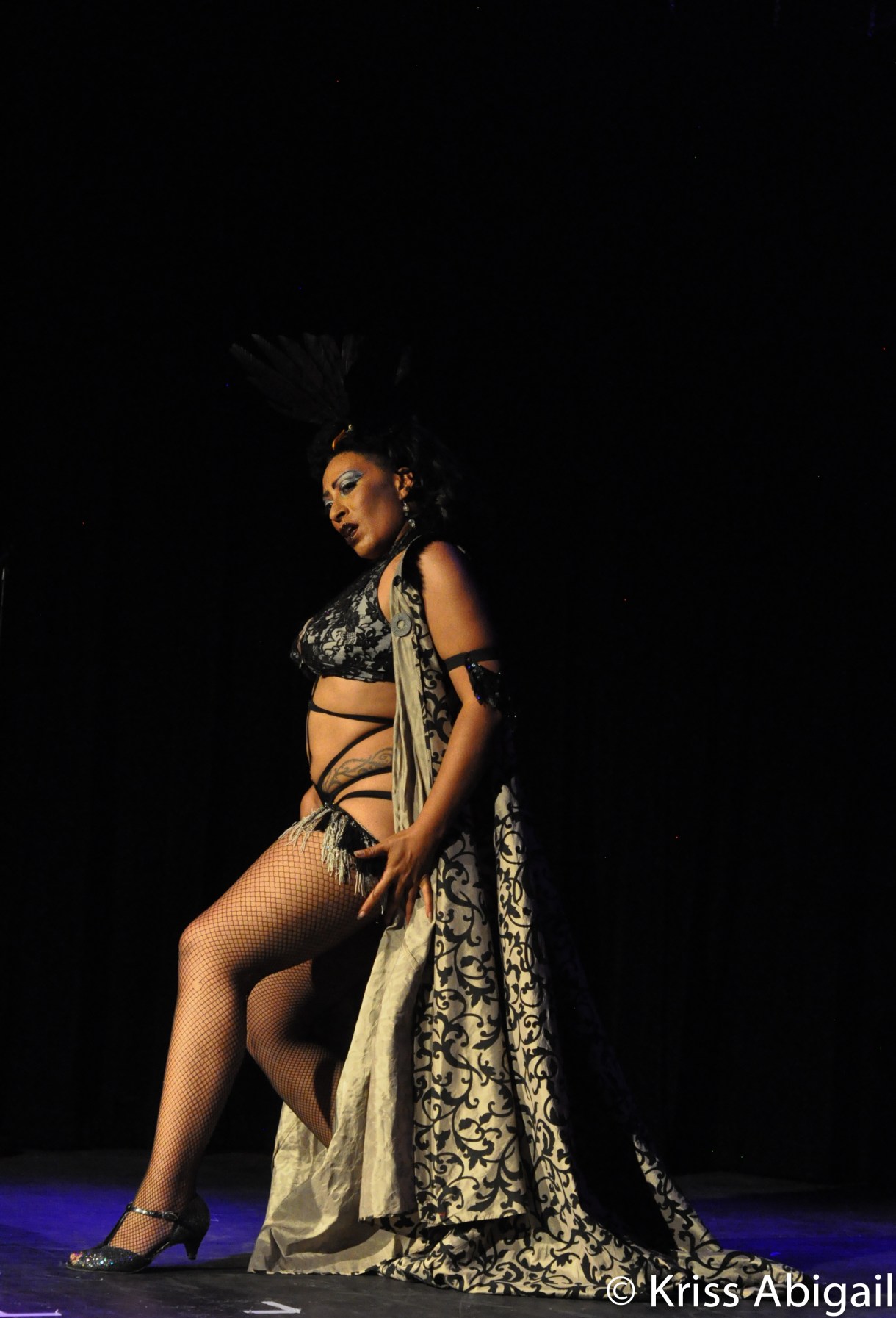 Jeezy's love of the unexpected is evidenced in the lineup of Jeezy's Juke Joint. With a list of performers that includes phenomenal and award-winning performers like Perle Noire, The Lady Ms. Vagina Jenkins, Ray Gunn, Chicava Honeychild, and many more, the audience saw a rollercoaster of performances that were sexy, funny, and thought provoking.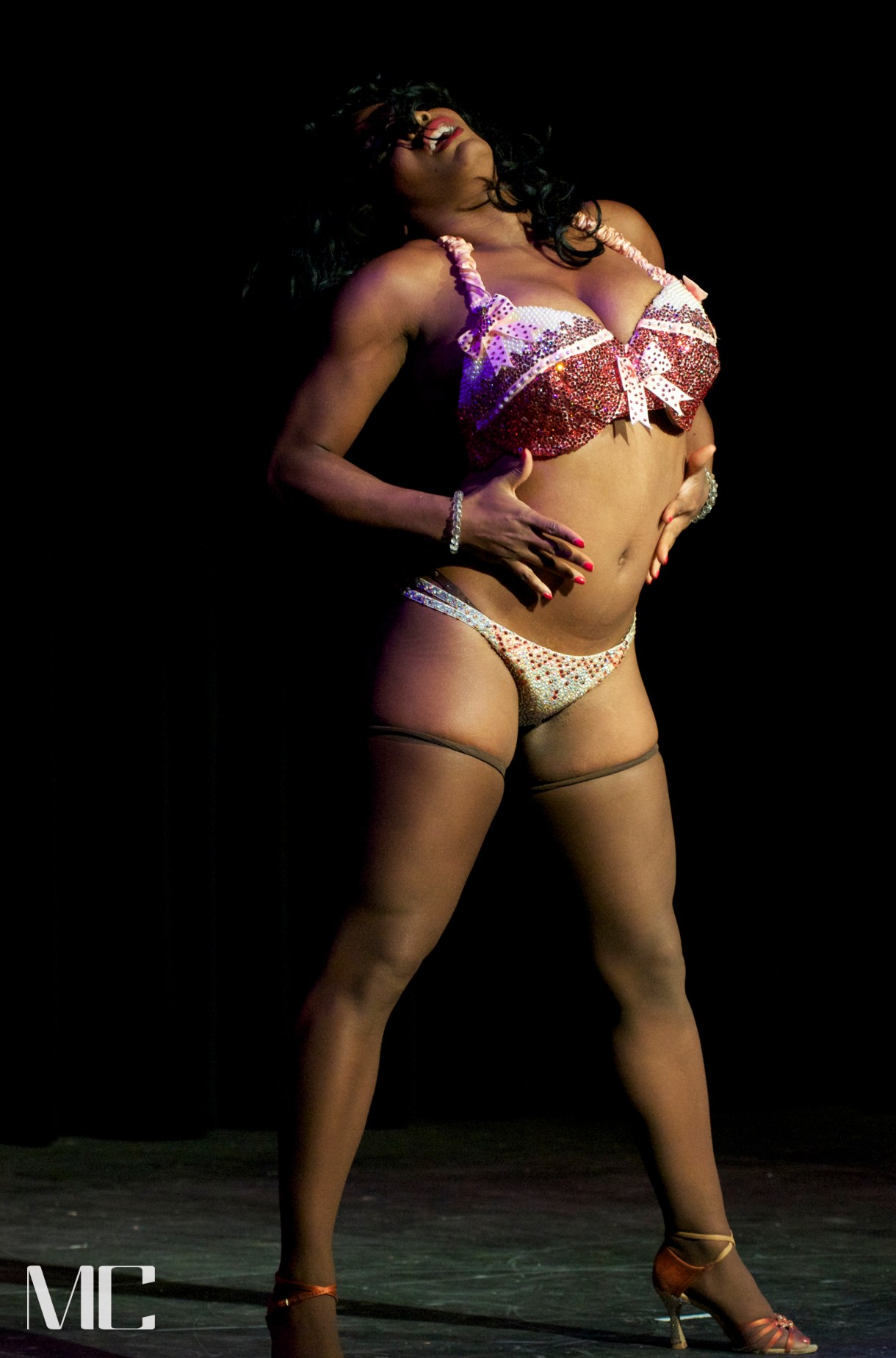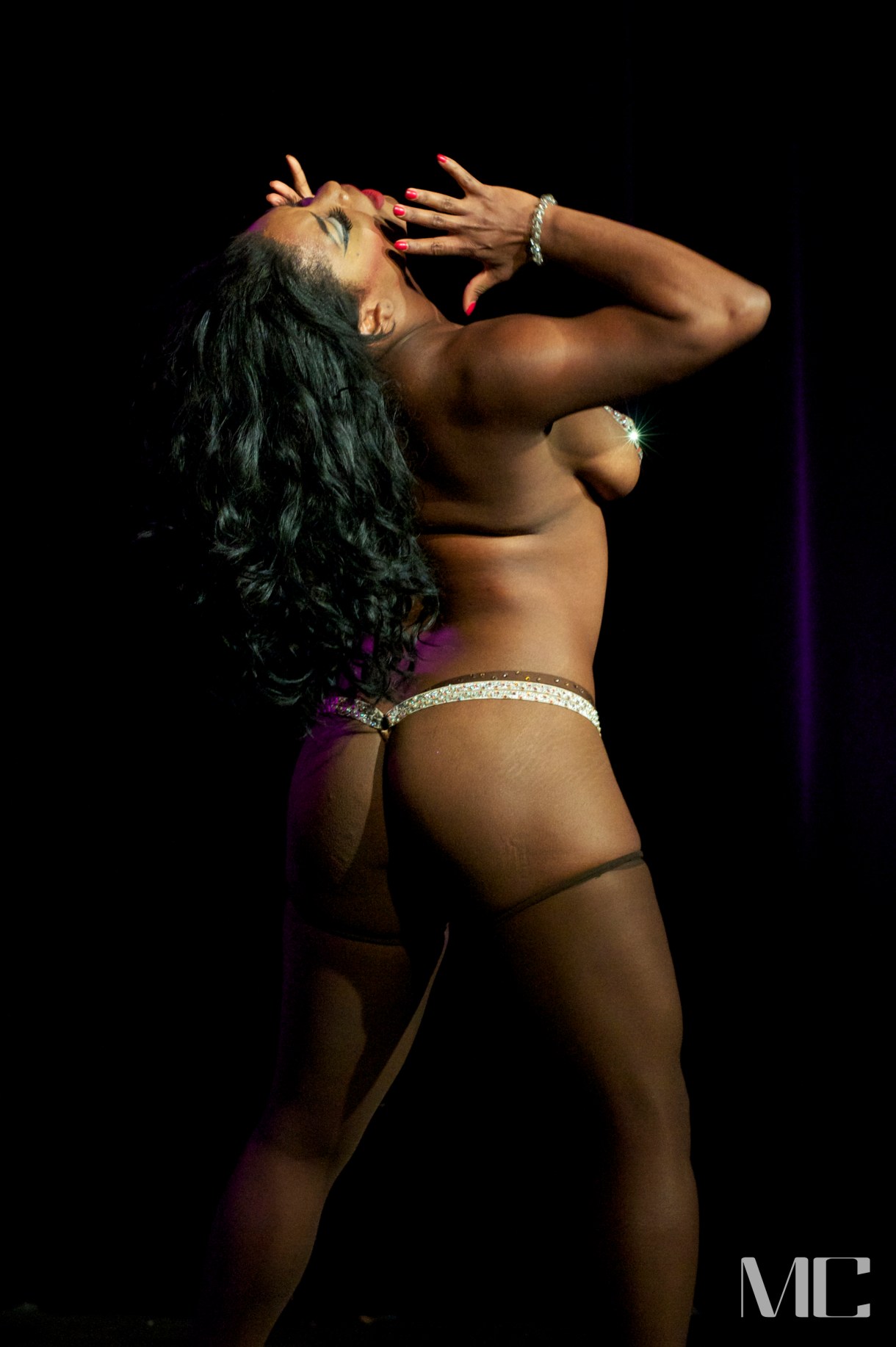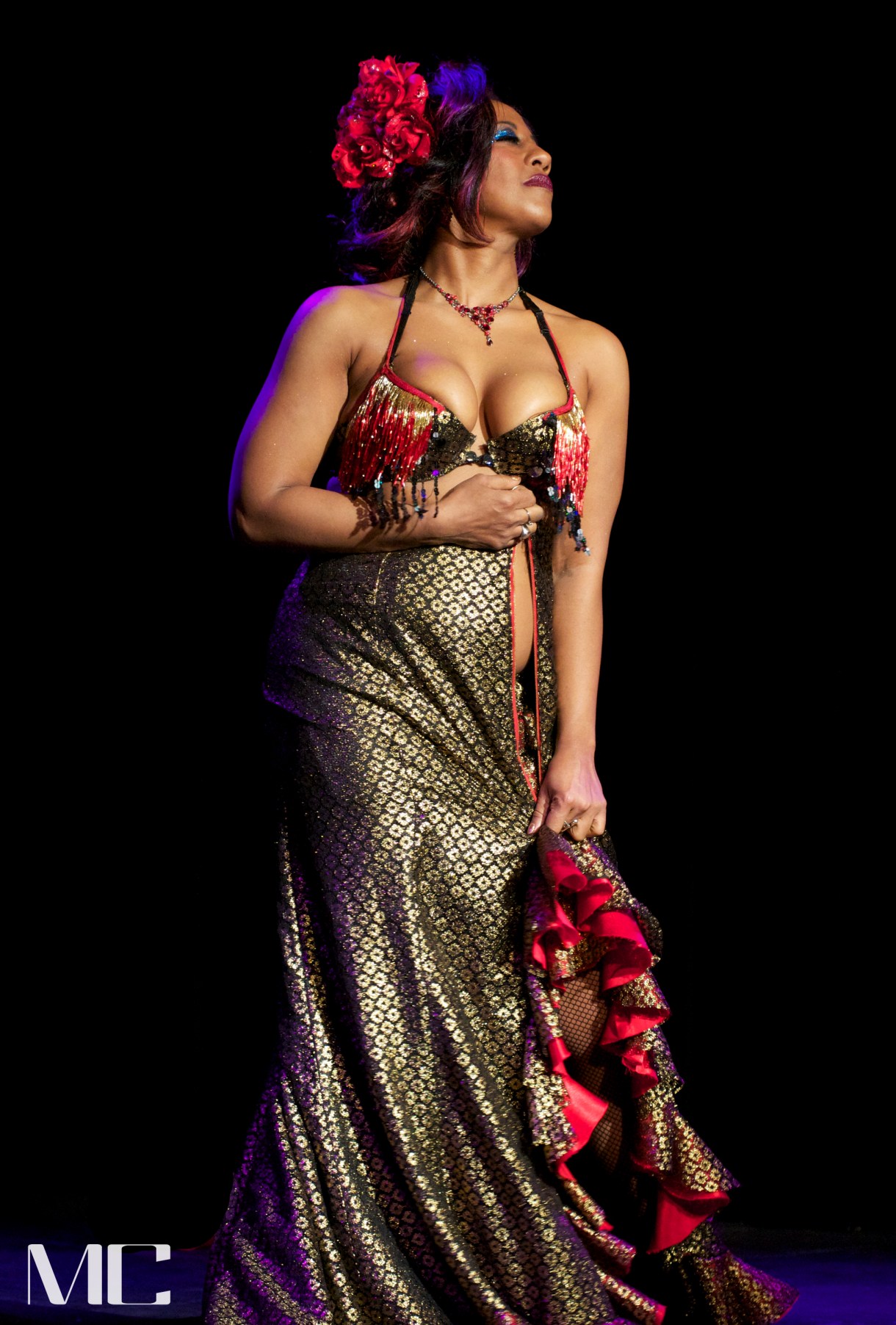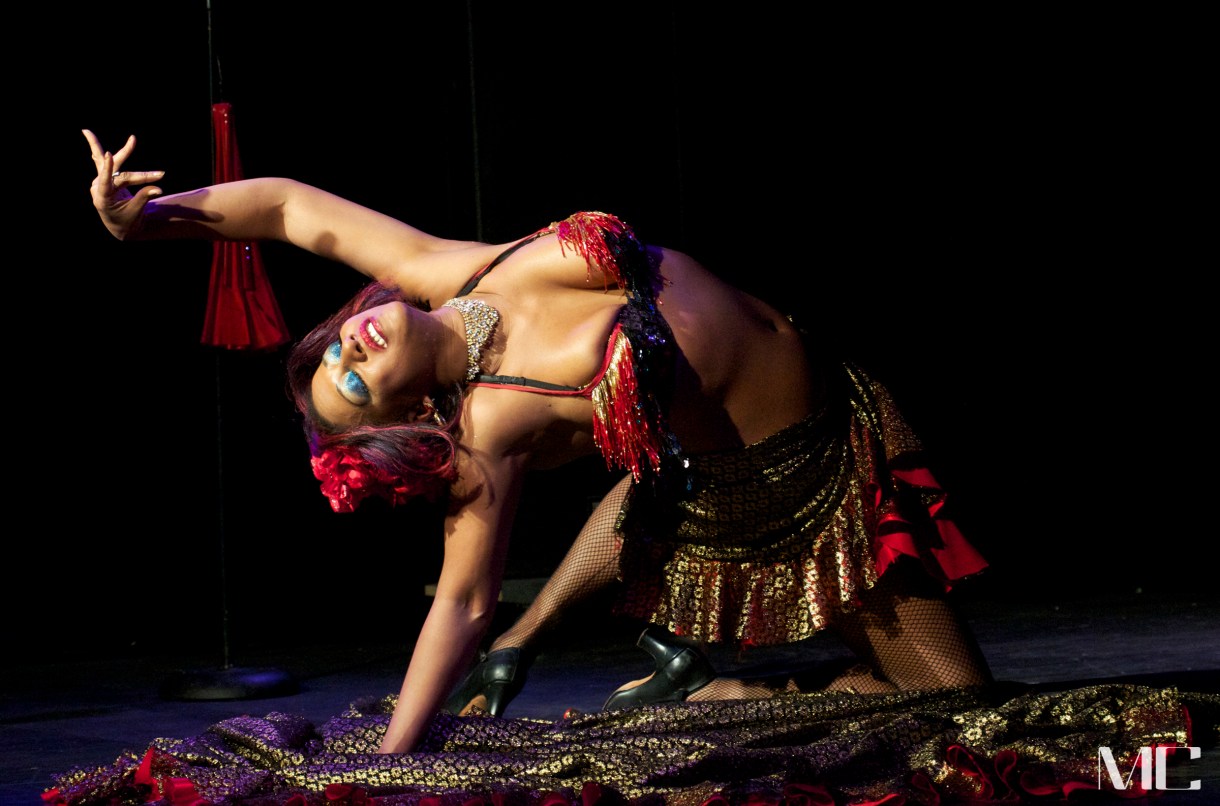 Beyond the shaking and shimmying is a deeper layer of meaning that is far more disruptive. For TLMVJ, a black queer femme artmaker, this disruptive aspect of burlesque creates an intersectional awareness that she hopes audience members will continue to grapple with as they go home.
Jeezy wants the audience to walk away feeling feelings. "When people leave the Jeezy's Juke Joint I want them to feel represented, I want them to feel empowered and challenged, and I really want them to go home, sit on it, and think about all of the intersections of identity, sexuality, identity, and culture and more. Above all, I want them to have a damn good time doing it."