Welcome to This Shit Rules, wherein members of the Autostraddle team open up to you about the beauty products they couldn't live without.
---
Up until a few weeks ago, I was vegan and that included my face and body-ody-ody products. Being vegan for the past 10 years has introduced me to some killer (or, rather, humane) products that I might not have picked up otherwise. It has also proved beyond a reasonable doubt that vegan does not necessarily equal "more natural" or "better quality." I may eat dairy and eggs again now, but I'm sticking with these perfect vegan products, suitable for carnivores or vegans or anyone in between.
---
LUSH None of Your Beeswax Vegan Lip Balm
If I, wanna try, a vegan lip balm tonight, it's none of your beeswax! Squirreling away lip balm in every conceivable place is a good-bad habit of mine. My desk, every purse, my jacket pockets, my car. If your lips are dry, hit me up. I probably have some lip balm somewhere on my person. While I will settle for drugstore chapstick, I love this fancy LUSH lip balm. It makes your lips so soft and delicious with extra virgin coconut oil, murumuru butter and carnauba wax and a yummy citrus-vanilla flavor. It feels good on your lips, too. Smooth, but not greasy. Delish.
Buy It on Amazon: $19.99
---
JĀSÖN Nourishing Cocoa Butter Crème
You know this shit is good because it's called "crème." Seriously, though, lather up all your skins with this. It even makes my elephant elbows soft. I keep a jar in my desk at work for dry office building winters.
Buy It on Amazon: $7.45
---
Desert Essence Tea Tree Oil Deodorant with Lavender Oil
This is a deodorant, not an antiperspirant. If you sweat and smell a lot and want your deodorant to keep that on lockdown, this may not be for you. I sweat, but not really in my pits that much and I'm not very smelly, so I don't even wear deodorant on most days. When I do, I reach for this. It smells strongly of tea tree oil with light notes of lavender. The stick goes on totally clear and doesn't rub off on clothes. The tea tree oil is really refreshing and kind of tingly. This deodorant also comes in a roll-on version.
Buy It on Amazon: $15.91
---
Mary Kay Gel Liner in Black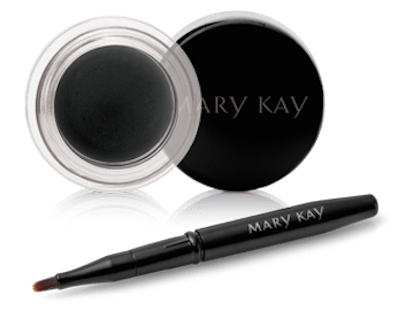 When I wear makeup, I wear almost exclusively Mary Kay makeup. Once upon a time, I sold their makeup, which was kind of a creepy pyramid scheme, lez be honest, but I got great discounts for my personal use! I was super disappointed when they discontinued their black liquid liner. How was I going to create perfect cat eyes?! They introduced a gel liner, though, and I am quite happy with it. It's waterproof, smearproof, dries quickly, and glides on for precise liner looks. The pigment is a bold jet black. When I really need it to stay put, I set it with some black eye shadow or finishing powder and it is, truly, flawless. I once wore it for hours in the pouring rain and it didn't budge. All my other makeup slid off, but my dramatic wings were on point. (MK is kind-of vegan. The products are free of animal ingredients and all products in the U.S. are cruelty free. However, MK doesn't have a cruelty-free rating anymore because they have to allow animal testing on their products in China due to Chinese regulations.)
Buy It on Amazon: $15.00
---
Mary Kay Facial Highlighting Pen
Don't worry. I'm not going to list every Mary Kay makeup product I use, but I have to give a shoutout to the facial highlighting pen. It sounds weird, but it really works to reflect light in your "shadowy" spots. I use it instead of concealer under my eyes when I am looking a little less than optimally well-rested (and can muster to strength to put on makeup). You can also use it to highlight your cheekbones and the sides of your nose and whatnots if you're into that.
Buy It on Amazon: $7.00
---
Natur-Tyme Facial Wash with MSM & Alpha Hydroxy Acids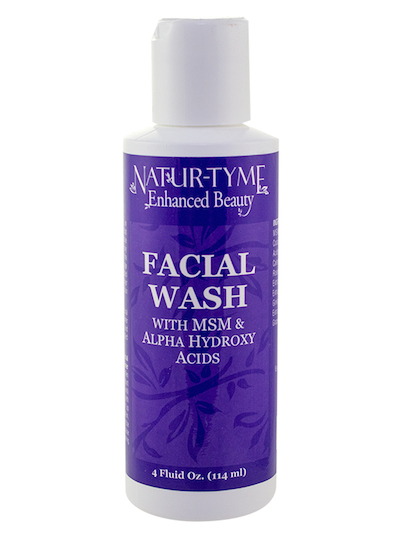 I special order this facial wash from a natural food store in Syracuse, NY. It is their store brand and it is the best face wash I've ever applied to my forward-facing epidermis. It exfoliates without being too harsh for my combination oily-dry skin and without those little bead thingies. It ain't cheap, but a little goes a long way. I go through a bottle every 5-6 months, washing my face twice per day.
Buy It from Needs: 4 oz ($10.99)
---
Natur-Tyme Moisture Creme with MSM & Rose Hip Seed Oil
This is my favorite facial moisturizer from the same line as the Natur-Tyme facial wash. It is not even a little greasy, absorbs quickly, and makes my skin feel like a cupid angel baby's butt.
Buy It from Needs: 4 oz ($15.19)
---
Aura Cacia Cleansing Tea Tree Oil
Just straight up tea tree oil, mmkay. I dab a little on a cotton ball and dilute it with plain ol' water. I always have some on hand. I use it to freshen up after a hot day or as a natural alternative to deodorant. It works as an anti-fungal and antiseptic on small cuts, rashes, dandruff, and lots more. Some people don't like the strong herbal smell (people like my partner), but I think it smells clean and fresh.
Buy It on Amazon: $7.99
---
Thayers Alcohol-free Rose Petal Witch Hazel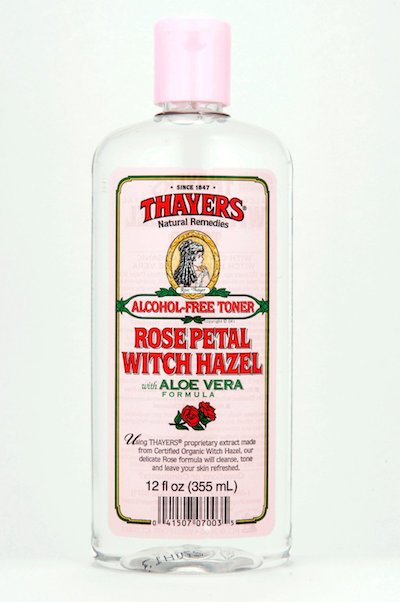 Witch hazel is magical. If you don't want to spring for lightly-scented and alcohol-free Thayers, just get regular witch hazel from your closest drug store or grocery store. I use it as a daily toner and to treat acne and skin issues.
Buy It on Amazon: $9.29
---