Welcome to This Shit Rules, wherein members of the Autostraddle team open up to you about the beauty products they couldn't live without.
---
I kind of can't leave the house without feeling fabulous, which means I allot myself time in the morning to lay about in a laissez-faire fashion with my dog and I've got all the products I use before, during, and after my morning shower down to a science. This is the stuff that makes it possible for me to face another day in the cruel, harsh, unforgiving world. Oh, and it leaves me feeling super-duper full of light. Inner peace is fundamental, people.
---
Naturelle HEMP Shampoo and Conditioner
I was drawn to Naturelle's HEMP shampoo and conditioner for three equally important and valid reasons: it's cheap, it's au naturale, and it has a huge weed leaf on it. I originally tried it out because other brands were weighing down my mane when I wore an afro, but I never looked back. The bonus is that it has a super-fresh smell that is not explicitly gendered! Fist bump, amirite.
Buy It on Amazon: 1L Hydrating Shampoo ($14.01) / 1L Hydrating Conditioner ($16.95)
---
Neutrogena Shampoo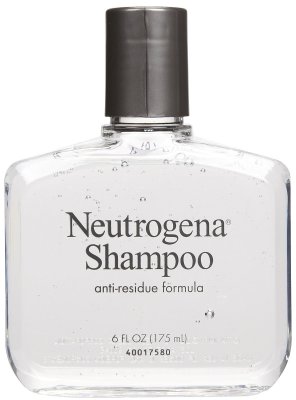 Once a week, in order to observe the majesty of my own hair, I use Neutrogena's anti-residue formula shampoo to clear the dirt and oil out of it from the previous week real good. It puts the bounce back that even the most well-washed head of hair loses from any products you're regularly tossin' up there. It's the kind of tough love your hair is yearning for.
Buy It on Amazon: 6oz ($7.72)
---
White (Unscented) Dove Beauty Bar
I really like bar soap, and I like keeping it simple. A white beauty bar is my everything.
Buy It on Amazon: 6 pack($11.56)
---
Liquid Neutrogena Face Soap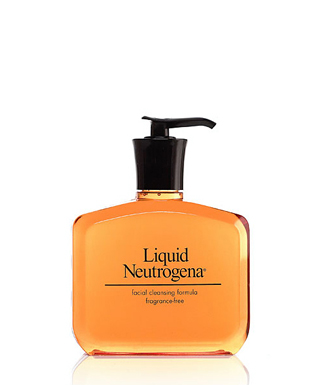 For some reason unbeknownst to even myself, I fucking love this shit. I travel with a small bar, but the liquid version is the best for everyday use and slapping it on really makes a person feel like wealth.
Buy It on Amazon: 8 oz ($7.02)
---
Neutrogena Oil-Free Daily Scrub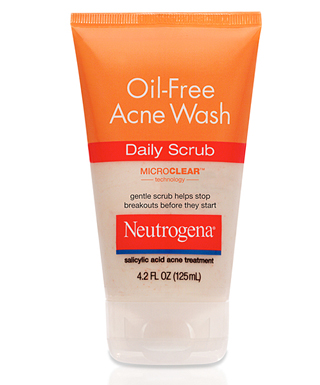 I'm aware that by now you're tired of me talking about Neutrogena, so let me just say that I switch between Neutrogena and CVS brand daily scrubs, each being orange in nature and kind of similarly citrus-scented, and have been known to travel with the infamous trial-size St. Ives peach scrub. It's not Neutrogena, per se. I just like a scrub. They really wake you up, y'know? That, and they help you slough off all that dead skin and shit.
Buy It on Amazon: 4.2oz ($4.74)
---
Marc Jacobs Daisy
Every morning I douse myself in the stuff. (5 spritzes.)
Buy It on Amazon: 3.4oz ($52.99)
---
Urban Decay Prep Spray
If you wear makeup, this will be awesome for sealing off your pores before you invade them callously with a bunch of chemicals not legal for distribution in other countries. I like it because it keeps my face a little more oil-free. I'd be lying if I told you I actually use it every day, and would also be lying if I told you the one I'm using isn't one I got for free and that me pledging to continue to use it for all of time is something I can fully commit to at this time, but I definitely keep it around for any time where I need a little extra squeaky in my clean.
Buy It from Urban Decay: 4oz ($33.00)
---
HealthySexyHair Soy Paste Pomade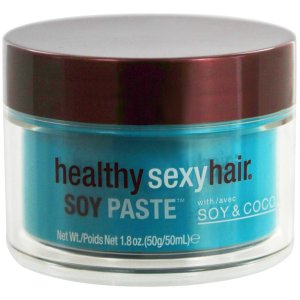 People at hair salons are always talking about product. Do you use product? You should really use product. Lemme just throw some product in there. This product is for sale in the front. I hate product, and always have, because when I devoted myself to going natural I went hard. But when I got my hair super super short a new problem in my life emerged in which the buzzed part would get a little stand-offish before the top was so long it begged me to actually get it cut. This pomade, which I use because I found it laying around in my room, is the perfect solution. It keeps everything in place, but there's no weird texture after a little while and your hair remains malleable and able to be touched up easily throughout the day.
Buy It on Amazon: 1.8oz ($16.42)