Feature image via NBC/Universal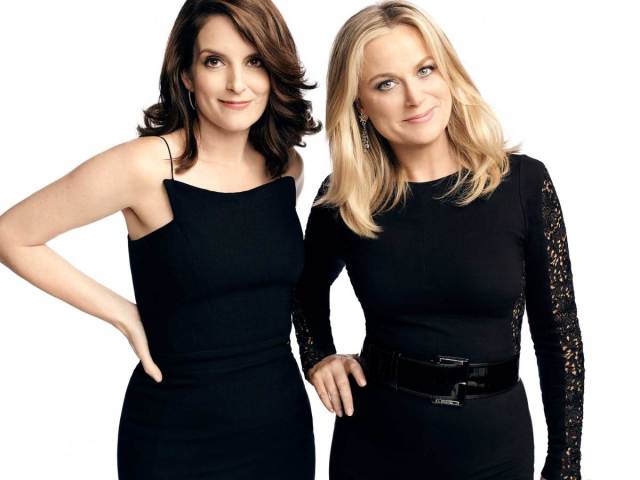 The Golden Globes could be just another night of Hollywood self-congratulation, but it has three major things going for it:
1. Tina Fey
2. Amy Poehler
3. Copious amounts of booze
This year is Tina Fey and Amy Poehler's last year hosting the Big Event, which means it might be the last awards show I ever watch in my life. Or at least the last awards show I watch until Hannah Hart is finally hosting one of these things and people stop overlooking Tatiana Maslany. Some queer things to look out for tonight:
+ Pride is nominated for Best Comedy or Musical Motion Picture.
+ These shows with LGBT characters are nominated for Best TV Things: Transparent, Orange Is the New Black, Jane the Virgin, The Good Wife and The Normal Heart.
+ These actors are nominated for playing queer women: Taylor Schilling, Uzo Aduba.
Live blogging starts at 8:00 p.m. EST!
---
7:55 I tuned into the red carpet in time to see Jennifer Anniston slap Kate Hudson on her buns, so that was special. And now it is time for the actual awards. Here is a GIF from Tina and Amy's new movie, Sisters, which is mandatory viewing, obviously. (The GIF and the movie. Again, obviously.) I am drinking what we refer to as a "white trash White Russian" in my house. It's a White Russian made with Yoo-Hoo instead of milk.
 8:10 Amy and Tina's opening monologue is second only to the Vagina ones in terms of most feminist monologues ever uttered. Die, patriarchy, die! Hopefully this is only their last Golden Globes because they are prepping for a 2016 presidential run.
"Steve Carell's look for Foxcatcher took 3 hours to apply each day. It took me 3 hours this morning to prepare for my role as 'human woman.' "
"Boyhood proves there are still great roles for women over 40 as long as you get hired when you're under 40."
"George Clooney married Amal Almuddin this year. Amal is a human rights lawyer who worked on the Enron case; was an adviser to Kofi Annan regarding Syria; and was selected for a three-person U.N. commission investigating rules of war violations in the Gaza Strip. So tonight, her husband is getting a lifetime achievement award." – Tina Fey
8:15 Sad face emoji that Joanne Froggatt beat out Uzo Aduba for Best Actress in a Series, Miniseries, or TV movie, but two thumbs up emoji for Froggatt giving a voice to rape survivors. (Parenthetically, do you think if people on Downton Abbey had American accents, we'd finally see it as the primetime soap opera it actually is?)
8:21 Alice found these for us!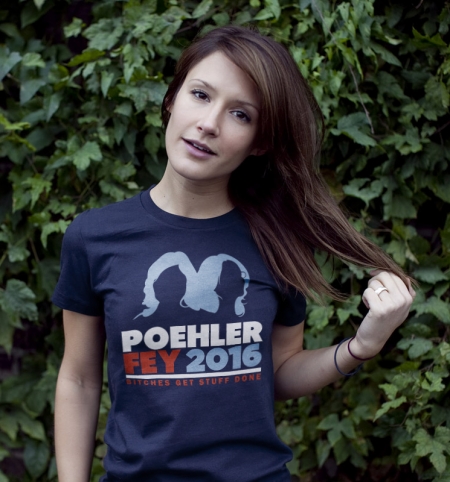 8:22 Hey, JLo! Hey! Thanks for creating The Fosters! Oh, and some bonus casual sexism from Jeremy Renner. How quaint. Hers's a rundown of winners so far:
Best Actor in a TV Movie or Mini-series: Billy Bob Thornton, Fargo
Best TV Movie or Mini-series: Fargo
Best Supporting Actress in a Series, Mini-Series, or Motion Picture Made for Television: Joanne Froggatt, Downton Abbey
Best Supporting Actor: J.K. Simmons, Whiplash
8:34 Everything is 30 percent better with deadpan Margaret Cho. #ScienceFacts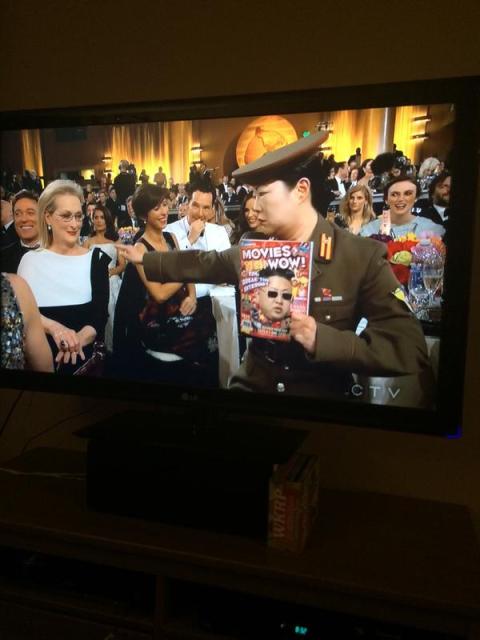 8:38 What! WHAT. Gina Rodriguez wins Best Actress in a TV Series, Comedy or Musical for Jane the Virgin! "This award is so much more than myself. It represents a culture that wants to see itself as heroes." I'm crying!
8:40 My goodness, and now Transparent — the first television show in history to feature a transgender woman as the main character — picks up the win for Best TV Series, Musical or Comedy. Jill Soloway dedicates the award to Leelah Alcorn and says she's going to keep teaching the world about authenticity and love.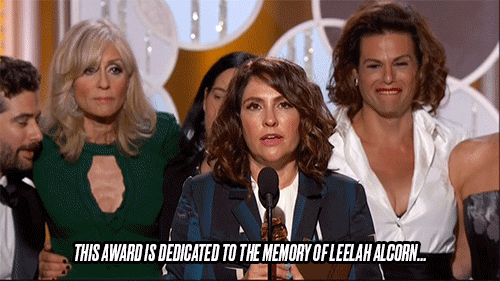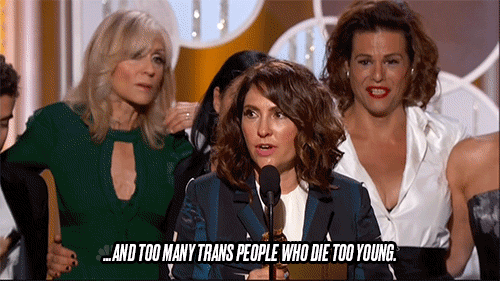 8:42 Still crying.
Thanks @jillsoloway for the shout out to #LeelahAlcorn. #TransLivesMatter

— Laverne Cox (@Lavernecox) January 12, 2015
8:55 John Legend and Common win Best Song for "Glory" from Selma. (Have you seen Selma? You should go see it as soon as right now.)  They deliver a deeply moving acceptance speech. I can't believe how much I am enjoying the show tonight; I haven't had to drink any of this White Russian!
"The first day I stepped on the set of Selma, I began to think this was bigger than a movie. As I got to know people of the Civil Rights movement, I realized: I am the hopeful black woman who was denied her right to vote; I am the caring white supporter, killed on the front lines of freedom; I am the unarmed black kid who maybe needed a hand but was instead given a bullet; I am the two fallen police officers murdered in the line of duty. Selma has awakened my humanity … Selma is now." – Common
9:02 Openly gay man Matt Bomer wins Best Supporting Actor in a Series, Mini-Series, or Motion Picture Made for Television for playing a gay character in The Normal Heart and memorializes the generation we lost to AIDS. What is HAPPENING tonight? Is this THE FUTURE?
9:06  Amy Adams wins Best Actress in a Musical or Comedy for Big Eyes. She says she is wildly unprepared. Many times she says it. Wildly unprepared.
https://twitter.com/rgay/status/554459746934464512
9:16 How to Train Your Dragon 2 wins for Best Animated Film. Did you know Gobber the Belch is gay in that movie? 'Cause he is!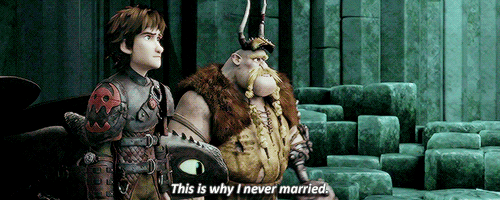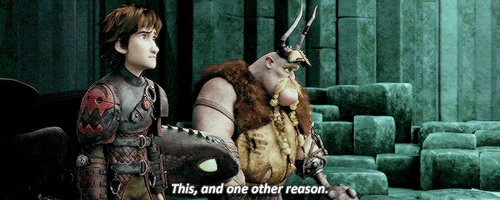 9:27 Margaret Cho's Kim Jong Un is back, with a really accurate critique of Orange Is the New Black: It should be in the Best Drama category because it's funny, but not ha-ha funny. Also, Piper and Alex's relationship is toxic. (Sorry, lesbians. It's sexy as hell but but toxic as fffuuuuck. If either of those characters ever wrote in for You Need Help, we'd have to Olivia Pope them. SHUT IT DOWN.)
9:32 Best WHAAAAAAT of Bill Hader's entire career. He and Kristen Wiig are trying out as next year's hosts, I think.
https://vine.co/v/ODAA7qFx5Za
9:37 My girlfriend just had the greatest idea of all-time. New Golden Girls with Jane Fonda, Lily Tomlin, Dolly Parton and Oprah. GET ON THAT, HOLLYWOOD.
9:40 Jeffrey Tambor wins for Transparent. We've got to get more transgender women up in here playing transgender characters, but Tambor's speech is so much better than Jared Leto's masturbatory opus when he won for Dallas Buyers Club.
"This is big. This is much bigger than me … I would like to dedicate my performance and this award to the transgender community. Thank you for your courage. Thank you for you inspiration. Thank you for your patience. And thank you for letting us be a part of the change." – Jeffrey Tambor
A very special night for the trans folksat the #GoldenGlobes tonight. @transparent_tv. Thanks @jeffreytambor for your speech

— Laverne Cox (@Lavernecox) January 12, 2015
9:50 Lupita Nyong'o check in.
Dear #GoldenGlobes announcer: Actually, it's Academy Award winner + fashion slayer @Lupita_Nyongo.

— Janet Mock (@janetmock) January 12, 2015
https://twitter.com/midwestspitfire/status/554468914722525184
9:50 Maggie Gyllenhaal wins for Best Actress in TV Miniseries or Movie for The Honorable Woman and continues the night's theme of PATRIARCHY HULK SMASH.
 "I've noticed a lot of people talking about the wealth of roles for powerful women in television lately and when I look around the room at the women who are in here and I think about the performances I've watched this year, what I see actually are women who are sometimes powerful and sometimes not, sometimes sexy, sometimes not, sometimes honorable, sometimes not. And what I think is new is the wealth of roles for actual women in television and in film. That's what I think is revolutionary and evolutionary and it's what's turning me on." – Maggie Gyllenhaal
10:00 Kevin Spacey wins Best Actor in a TV Drama for House of Cards, but more importantly, Tina Fey has arrived on stage in a suit.
10:10 George Clooney Lifetime Achievement Award. BRB, bathroom break and I need more ice water.
https://twitter.com/tayhatmaker/status/554476312442597377
Ahem. Ahem. pic.twitter.com/EmimWIhCBz

— Dave Itzkoff (@ditzkoff) January 12, 2015
10:27 Ruth Wilson steals Viola Davis' award for Best Actress in a Drama TV Series, gets played off in 20 seconds because Kevin Spacey — who won in the same category — spoke for six solid minutes.
10:35 Michael Keaton wins for Birdman. Quite rightly. BUT WHERE ARE AMY AND TINA?! Get off the stage, Batman, and let the real heroes back on.
10:40 OK, he's still talking. Here's something better, our Trans Editor, Mey Rude, telling what's true.
still though, #NoMoreMenPlayingTransWomen2015

— Mey "is this real" Rude (@meyrude) January 12, 2015
10:45 The Grand Budapest Hotel wins for Best Motion Picture (Comedy or Musical) and Wes Anderson speeds through his acceptance speech like a Micro Machines commercial. They're going to have like ten minutes left to spare. Maybe they shouldn't have kept playing all the female winners off the stage after 15 seconds of talking.
10:52 Julianne Moore wins best Best Actress in a Motion Picture (Drama) for Still Alice and throws some shade about how she's surprised people made this movie on account of the author of the book said no one would ever make a film about a middle-aged woman. It is the most emotionally devastating book in history, by the way.
did Julianne Moore just say her mom's name is "Washland" because that's awesome

— DeAnne Smith (@DeAnne_Smith) January 12, 2015
11:02 Eddie Redmayne wins Best Actor for The Theory Of Everything. Boyhood wins for Best Motion Picture (Drama). Margaret Cho says she'll be hosting next year, but Brittani has a different idea.
Next year Chris Pratt and Anna Farris are hosting the first half. Oprah and Gayle are hosting the second.

— Brittani Nichols (@BisHilarious) January 12, 2015
Thank you for joining me for the most revolutionary Golden Globes ever!