Jess's Team Pick
Remember this amazing individual? The one who refereed the Creamed Corn Wrestling Match of 2010 on Showtime's The Real L Word dressed in costume as a lifesize vagina, totally baffling Rosie O'Donnell? Well! Turns out she's got some other items on her resume and is actually a Cuban-American filmmaker named Anna Margarita Albelo (aka Anna LaChocha) looking to raise funds to produce her first feature fiction project, Who's Afraid of Vagina Wolf, set to shoot later this year.
Inspired by her lifelong passion for the classic, Who's Afraid of Virginia Woolf, Albelo's semi-autobiographical film centers on the day after a filmmaker's (Albelo, playing herself) 40th birthday, realizing she's sacrificed her love life for her film career, decides to embark on an all-female adaptation of the classic.
What's in it for you:
The film was written by Michael Urban, screenwriter of the modern classic Saved! and stars a slew of celesbians you likely know and love, including: Tammy Lynn Michaels, Whitney Mixter, Bridget McManus, and Guinevere Turner.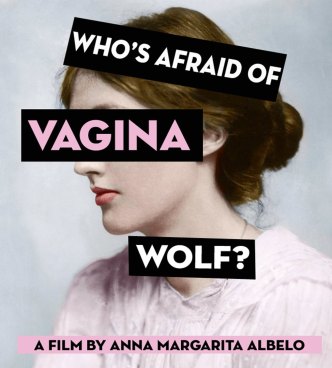 Albelo is hoping to raise $25,000 by Saturday, July 23 (as of today she's at $8,000). SO! If you'd like to see the film making the rounds at the LGBT film festivals this time next year, be a giver and donate a few bucks to make the vagina lady's dream come true.
[yframe url='https://www.youtube.com/watch?v=j9GuCnzpMnE']