Intern Bren's Team Pick:
Here's the thing. Writers are weirdos. If there's one thing I love, it's weirdos. It's the reason I love San Francisco over my own city. It's the reason I ever so slightly favor my nephew over my niece. It's the reason I, a fully adult human with a "real" job, choose to hang out with college kids who smoke things they shouldn't and are almost half my age. They're interesting and evolving and alive!
As if reading my mind Flavorwire has complied a list of weirdos and the weird things they do that make/made them iconic literary figures. Unfortunately, they've put each author on a separate page to force you click through 10 pages to read the entire thing – SO ANNOYING. I'll just give you the highlights.
The Drinkers:
William Faulkner "drank a lot of whiskey when he was writing." My kinda man.
Truman Capote would supposedly write supine, with a glass of sherry in one hand and a pencil in another.
"I am a completely horizontal author. I can't think unless I'm lying down, either in bed or stretched on a couch and with a cigarette and coffee handy. I've got to be puffing and sipping. As the afternoon wears on, I shift from coffee to mint tea to sherry to martinis. No, I don't use a typewriter. Not in the beginning. I write my first version in longhand (pencil). Then I do a complete revision, also in longhand."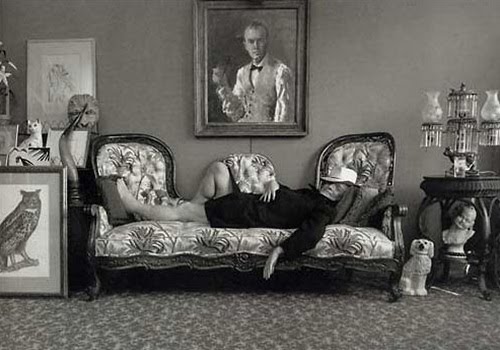 The Blogger Predecessors:
John Cheever wrote in his underoos.
"To publish a definitive collection of short stories in one's late 60s seems to me, as an American writer, a traditional and a dignified occasion, eclipsed in no way by the fact that a great many of the stories in my current collection were written in my underwear."
Francine Prose writes facing a wall and wearing "red and black checked flannel pajama pants and a T-shirt." What do you think I'm wearing right now?
Masters of the Quota System:
Thomas Wolfe was a taskmaster.
"I set myself a quota — ten pages a day, triple-spaced, which means about eighteen hundred words. If I can finish that in three hours, then I'm through for the day. I just close up the lunch box and go home — that's the way I think of it anyway. If it takes me twelve hours, that's too bad, I've got to do it."
Ernest Hemingway famously said he wrote 500 words a day, mostly in the mornings, to avoid the heat.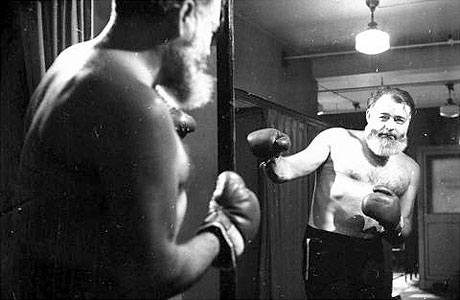 Folks with a touch of OCD:
Vladimir Nabokov – Most of his novels were written on handy 3 x 5 inch cards, which would be paper-clipped and stored in slim boxes.
"My schedule is flexible, but I am rather particular about my instruments: lined Bristol cards and well sharpened, not too hard, pencils capped with erasers."
Eudora Welty – Back in 1953, Welty wrote to her friend William Maxwell that she straight-pins her stories together as she goes.
"I used to use ordinary paste and put the story together in one long strip, that could be seen as a whole and at a glance — helpful and realistic. When the stories got too long for the room I took them up on the bed or table & pinned and that's when my worst stories were like patchwork quilts, you could almost read them in any direction . . . I like pins."
Really the only one that is truly weird (misleading title much, Flavorwire?) has to be T.S. Eliot, who made everybody refer to him as "Captain" and powdered his face green "to look cadaverous." WTF!? Now THAT'S weird.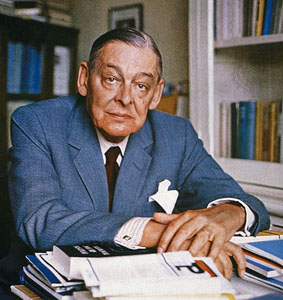 What are your weird habits?