It is a truth universally acknowledged that everybody, given the chance, would like to touch Scarlett Johansson's boob. Unfortunately, so few of us are ever given that chance, because touching somebody's private parts requires consent and probably some level of intimacy or at least friendship. But that didn't stop gay fashion designer Isaac Mizrahi from copping the feel heard 'round the world at the 2010 Oscars. Responding to the incident in Gawker, Maureen O'Connor declared:
Gay guys…You may not think of my body parts sexually, but I do, and as long as they are attached to my body, nobody touches them but me, my doctor, and straight guys I want to fuck. Even if you work in the fashion industry and are giving me advice about the bias cut of my dress, you may not touch my butt, stroke my thigh, or pinch the fat on my hip… gay or straight, if you grab a lady's boob without permission—or an underage girl's butt on the dance floor—you're a perv.
Despite a romantic and sexual disinterest in the female body, gay men are and have always been the most outspoken celebrants and deriders of said bodies — dominating the fashion industry and, now, the reality-television-fashion-industrial-complex. Gay men are also our friends, and like all friends, we talk about bodies and clothes together. This dynamic can often be more complicated than it seems on the surface.
Yolo Akili, who wrote in November on The Good Man Project about "gay men's sexism and women's bodies," had noticed a lot of gay men "curiously comfortable critiquing and touching women's bodies at whim." He notes that although the male sense of ownership over women's bodies is hardly a new phenomenon, what surprises him is "the minimization of these acts by gay men and many women because the male perpetuating the act is or is perceived to be gay."
Akili recounts a recent presentation he did on the topic:
"At a recent presentation, I asked all of the gay male students in the room to raise their hand if in the past week they touched a woman's body without her consent. After a moment of hesitation, all of the hands of the gay men in the room went up. I then asked the same gay men to raise their hand if in the past week they offered a woman unsolicited advice about how to "improvewp_postsher body or her fashion. Once again, after a moment of hesitation, all of the hands in the room went up."
Akili conveys the story a woman in his class told about a gay friend who she'd "barely said hi" to before he started deconstructing her outfit, which she'd previously been pretty excited about, telling her that she "needed to lose weight." She explained how "in the midst of this, he grabbed my breasts and pushed them together, to tell me how my breasts should look as opposed to how they did." Akili notes that while the women in the class had lots to say about her story, the men remained silent.
"Acts like these are apart of the everyday psychological warfare against women and girls that pits them against unrealistic beauty standards and ideals," Akili writes. "It is also a part of the culture's constant message to women that their bodies are not their own."
The article goes on to implore gay men to examine how they might unthinkingly be "part of a system that participates in the oppression of others" and to think about questions like: "How is your sexism and misogyny showing up in your own life, and in your relationships with your female friends, trans, lesbian, queer or heterosexual? How is it showing up in your relationship to your mothers, aunts and sisters?"
It got me thinking about my own friendships with gay men — how I've come to expect every gay man I meet to compliment me on being skinny at some point, how my gay best friend in high school literally called me his "project" and gave me a life-changing wardrobe-and-beauty-makeover (and I kinda liked it?), and how my mostly-gay-male peer group ten years ago were significant influences on my perception of lesbians as patently "uncool" due to their apparent lack of image-consciousness (this is an incorrect generalization and a ridiculous deduction to draw from said erroneous generalization, obviously) which served to amp up my internalized homophobia to Blast. I thought about frustrating conversations I've had with gay men who fail to recognize that their male privilege gives them a leg up that female queers don't have.
But then, also — I thought of how my gay male friends were so generous with compliments when I was younger and were, therefore, the first men who ever made me feel beautiful. I thought of the gay men who have helped us as a website get ahead, reaching out enthusiastically with advertising and other networking opportunities, consciously using their privilege to make the LGBT media world more inclusive.  I also thought of how I'd noted my own dynamic with gay men changed when I became an out gay lady — when any kind of sexual attraction is taken off the table, does the friendship change? Do gay women and straight women have different kinds of relationships with gay men? Do women feel differently about a gay man touching them than they do about a straight man doing the same?
These were too many thoughts to handle on my own. So I asked everybody else to give me their reactions to Akili's piece, and here that is.
---
 Gay Men & Sexism: The Autostraddle Mini-Roundtable
Responses to Yolo Akili's "Gay Men's Sexism and Women's Bodies"
---
Gabby: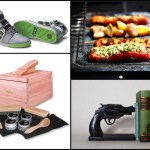 First of all, I'm so excited to read these words from a queer man of color. I've had this conversation with Charlie Vazquez, a queer Nuyorican poet and friend. I've had it with other queermo dudes that I respect or just met at the bar. In my experience, it's a conversation I've had mainly with queer men of color. Finally, it's out in the world, just a little bit and reminds us how on it some of our queer brothers are ( hey bro, hey). It reminds us that they're in this world with us and not just trying to win Project Runway.
According to la teevee, gay men always have something sassy to say and some woman to criticize/mould through a friendship. Some gay men that act like this in real life, as if it was cute or okay. I've walked into gay clubs with a group of lesbians and some annoyed guy always seems to say something like "Oh god, here comes the fish parade." Rude. The comments are always quintessentially linked to what my/our vaginas might smell or look like. (Sidenote- if you don't eat it, devour it, lick it off your fingertips, then don't even for a second make a comment on that shit. Maybe if you did then you'd have the right to say something.  Maybe then you'd describe it as tasting like fresh cantaloupe or smelling like every good secret reason you've been late to class this week…)
Anyway, my point is that I'm glad someone gay, male and of color is able to present these ideas about sexism and misogyny in our community and receive mainstream attention for it (Son of Baldwin doesn't get enough love). My brother can't be the only sensitive and thoughtful gay dude on the planet. And even he's an asshole sometimes but he doesn't go around grabbing tits and shutting women down. He's had a lot of his own body issues and it's made him super sensitive to how he treats others. That's the thing, the connecting thread in all of our issues, right? If you've been privileged enough to never have your body treated as less than or as a space in need of conquering, then you wouldn't have a sensitivity towards how you treat the bodies of others. If your only body image issue is that you want Joe Manganiello's abs, then why would you give a damn about grabbing some black or brown or fat or skinny blonde brunette nameless faceless fag hag dyke's tits or ass? You wouldn't.
"I didn't know what my body was capable of until I worked it on a dance floor surrounded by gay men."
Now on the flip side of that, I didn't know what my body was capable of until I worked it on a dance floor surrounded by gay men. 18 years old and running down to Nations in DC on the weekend because gay men called me beautiful, helped me meet women and I felt adored. I'm sure you can get lost in critique revolving around the male gaze as a validating/oppressive force and blah blah. It felt better than that though. Just having the space to dance with other queers and not feel weird or like anyone is even noticing how gay you are because they're getting their gay on is in its own way the embodiment of queer liberation and growth.  I've come into elements of my womanhood and my queerness via the gay male community.
No one group is exempt from reflection. Gay men should take time to question how they interact with all types of women and decide whether they step with consent or privilege. Queer women also need to reflect on the body policing and misogyny that exists within our own community, as well. The work is never done. I just thank La Virgen for giving us a place to process all these damn feelings.
---
vanessa:
I kept trying to tell you how I feel about this, and I kept failing. I wrote five drafts. I deleted them all. I'm going to give you my basic thoughts, because I think if I let myself I could write 500 pages. Here are some things.
When I got to college — I went to New York University, which is pretty damn gay — I identified as straight. I dated boys and kissed boys. I had a lot of gay male friends. For all intents and purposes, our relationships were "straight girl, gay guy," because no one — least of all me — knew I was gay. This may have influenced our relationships and how they treated me. It might have been different if I had been as out and proud as I am now. I'm not close with most of them anymore, so it's hard to tell.
In college I had some gay male friends who totally didn't do anything mentioned in this article. I have also encountered many gay men who do everything described in this article. I have large boobs, and all men like to tell me about them. Straight men talk about them a lot, but no straight man at a bar ever dares to touch them. If he did I would tell him to fuck off. If he did I would scream. If he did I might even report it, depending on the situation and my comfort and who he was and where we were and you know, All The Things. But gay men have often touched my boobs, and I'm sure they will continue to touch my boobs, and I've never found a way to tell them why this is Not Okay. Why is that? Why would I scream my head off if a straight man did it but I can't verbalize a succinct "NO" to the gay men who do it? The original article reported that straight women often didn't say anything for fear of being perceived as homophobic. It notes that lesbian women didn't suffer the same problem. Is part of my inability to say no leftover from the time when I identified as a straight woman? Am I just playing my part in this weird relationship that society has dictated exists between gay men and straight women, even though I'm no longer actually fit for either role and even though the relationship is dumb and contrived and horrible to begin with?
"Gay men have often touched my boobs, and I'm sure they will continue to touch my boobs, and I've never found a way to tell them why this is Not Okay."
A gay man once told me indignantly, when I asked him to please remove his face from my tits, "It's fine because I'm gay!" Another once actually said, "What, it's not like I think they're sexy! I just want to touch them!" (Uh, okay. Thanks sir. Now I definitely wanna let you maul me, no please, go right ahead.) So what does this say? What are these men saying when they touch me? Are they saying, "You only have autonomy over your body if you're protecting yourself from men who desire you in a sexual way"? Are they saying, "Because I do not desire you in a sexual way, I am allowed to do whatever I please"?
I don't actually think they're saying any of that. I don't think they're thinking about it. They're just doing what they want. But what DOES it say, even if unintentionally? If little girls are taught (hopefully, theoretically, please god please) that our bodies are our own, and that we're in charge of them, and that we can yell if a man touches us in a way we don't like — but then are told by gay men that we should break that rule for them, because of their sexuality, because of the inherent lack of desire — are we reducing gay men to the horrible stereotype of "not real men"? Are they doing that to themselves when they tell me I should allow them free range of my body? Kind of.
Not every gay man I know does this. No gay man has ever suggested a way in which I can improve my looks, and I'll keep repeating, for fear of generalizing or having all this read the wrong way and just out of truthfulness, not all gay men I know have violated my personal space and my body. I hate to be that person who says, "I have gay male friends!", but, I do, I have some lovely gay male friends. But I think what is neat about this article is the conversation it can spark, and regardless of my personal experience, I know it's an important one, and it's about being accountable. When you enter into a sphere of being a person who is oppressed, it can be easy to trick yourself into thinking you can never do the oppressing. That's wrong.
I think it's a problem for a gay man to assume he can't be sexist just because he's gay, in the same way it would be a problem for me, a queer white woman, to assume that I can't be racist just because I'm queer. I have to work at being an anti-racist just like all white people — being queer doesn't magically absolve me of that work — and gay men, just like all men, have to work at being anti-sexist.
Grabbing my tits doesn't qualify as work. Stepping back and listening when someone suggests gay men might have a problem with sexism — EVEN IF YOU AS A GAY MAN ARE LOVELY AND NOT SEXIST AND DON'T SEXUALLY ASSAULT WOMEN — does qualify as work. I like this article because it gives us all something to work with.
---
Next: "It was only a few weeks ago that my gay male friend and I had an argument about privilege, and it was just as exhausting and frustrating as every other time I try to have this conversation."
Pages: 1 2See entire article on one page