There is nothing that can reduce an otherwise well adjusted, intelligent adult to an awkward, irrational mess like sex. As if "just doing it" wasn't complicated enough, navigating the before and after is a little like trying to make your way through a maze in the dark after having forty three margaritas. The bottom line is you often end up horribly confused with a bunch of bush in your face and not a whole lot else to show for it. I'm not sure why it's so complicated. It's supposed to be natural, instinctual, scientific even but all too often it just ends up being a bit of a mess.
In light of my own fiascoes, most often concerning the "morning after," I've decided to try and break sex (and the politics) down into its component parts. My hope being that through analysis I will be able to uncover something that will not result in me lying in people's beds like a piece of driftwood hoping for some kind of natural disaster to strike. Providing the perfect cover for me to rush out the door before they wake up.
+
The Before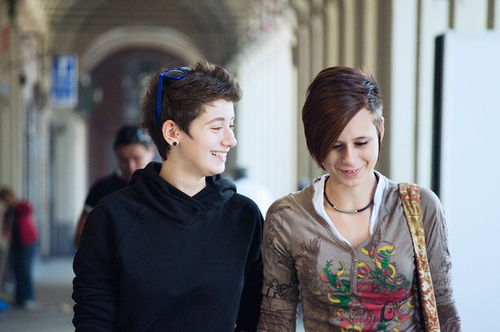 The first and most basic question when it comes to sex is "when the hell are we going to do this thing." Might seem pretty straightforward right? WRONG. "Apparently" THERE IS NOTHING more important than deciding when to do it. A conundrum that in my mind has become the classic catch 22. When it comes to sex, if you do it too early you're easy or you aren't taking the courtship seriously. On the other hand, if you do it too late you're a tease and they might just lose interest before you finally decide to put out. I don't know about you but this leaves me feeling a little like Goldilocks trying to figure out when the time to spread your legs is "jussssst right."
The worst part about this idiotic dilemma is that as women, we do it to ourselves. I was at a party the other day discussing this very conundrum with a friend who is beautiful, accomplished and not single. I explained that I was dating someone who I was interested in and slept with them on the second date and hadn't heard from them since.
Her immediate response was "oh you can't sleep with them that quickly. You gave up all the power and now they will lose interest." I've been hearing permutations of this my entire life, and every time I hear it I want to simultaneously shake the person saying it and scream with frustration.
Here's why: if sex is my main source of power and the most interesting thing about me I have WAY bigger problems than sleeping with someone on the second date.
I understand why we all say things like this about when to have sex but we should stop and instead focus on ideas like this:
Power is being confident, positive and engaging. Power is having sex and feeling/projecting all of those things when you do it. If you want to/can have that kind of sex with someone on the second date, do it. If you can't until the sixth date or third month — wait for it. Also, sex isn't what makes you interesting. Being a dynamic, thoughtful adult is. Let someone get to know your body the way they get to know your mind. Reveal things, show them around, be playful — but most importantly you dictate the timeline.
+
The During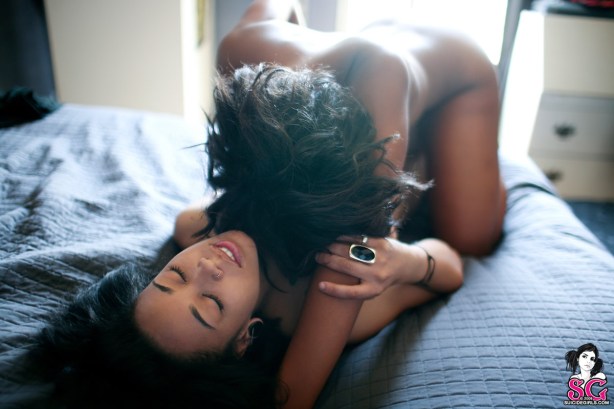 OK! You're doing it! It's finally happening! And … it's just not what you expected.
Listen: the first couple times it never is. Just like you can't ever anticipate the trajectory of a conversation on a first date, the first couple times you sleep with someone, you're always in for a surprise.

The takeaway here is: expect the unexpected, be flexible, and avoid questioning the validity of your entire relationship if she does/doesn't do something you don't like. People are people. They get nervous, and just like any coordinated activity, some couples need time to sync with each other.
Be patient, say what you want, and have fun. If you accidentally head butt — laugh. Humor in bed is sexy!  If you or they don't come the first or second or tenth time you get naked together, don't panic. It will happen eventually. You can always resort to the old-time trick of quickly masturbating in their bathroom to decrease your sexual frustration.
But! There are some things that are the equivalent of a black flag during the Indy 500.
If she closes up shop every time you want to talk about sex, you're gonna keep having problems. Also if she's not willing to try and speak the language, that also takes out verbal foreplay — sexting, talking dirty and all the amazing things that are SO MUCH FUN.
Also if you and/or she has to be wasted every time — not good! I'm all for a little lubrication by cocktail the first couple times. The key is having a FEW, not MANY. A few will relax you and give you time to work up to it. Many will cause you to be uncoordinated and emotionally checked out.
Remember, the end game here is to eventually have sex sober. You want to scale back the cocktails until you feel perfectly comfortable hoping into bed, with the lights on, looking at each other and then going for it. If this seems like it could never happen, probably put your panties back on now and head for the door.+
+
The After

Let me paint a little picture for you.
Your eyes flutter open a slit and you take a quick look around. You think it's strange that you can't quite place that painting at the foot of the bed. There is something warm next to you. Your sleep/alcohol addled mind is straining to put the pieces together. Suddenly your eyes snap open, you go completely stiff and and basically stop breathing. HOLY SHIT, you had sex last night and while the post coital spooning was great you have both now moved into your sleeping positions. This could mean the other person in the bed is clinging to the edge with about two feet of space between you or it could mean you are wearing them like a human backpack. Either way, you are just lying there thinking – "OMG are they awake, do they know I'm awake and how fast can I get out of here."
Now let me digress slightly to say a lot of lesbians aren't like me and they couldn't be happier to have intense physical and emotional intimacy with someone right off the bat. You know what I'm saying right, they are the girls all the jokes are about. To you ladies I say, read this and it will help you understand the women who don't want to spend the morning after you first sleep together staring into your eyes and proclaiming how much they like you. To the ladies like me, I feel you.
Back to my little scenario, so there you are playing light as a feather, stiff as a board WITH YOURSELF in someone's bed. You had a great time, you might even like them, but you need to get the fuck out of there. You need a glass of water, a shower and a toothbrush. You need to find your underwear and don't want her to wake up while you are crawling around on the floor with your ass in the air looking for it. You have no idea what the sex and last night's sleep did to your hair/make-up and you don't want to know. What you need right now is an exit strategy and you need it fast.
+


I am terrible at the morning after. I feel vulnerable and I want to put some clothes on. I don't want to talk about it (sex) or my feelings because I don't know what they are yet. I need to get into my own space and digest the previous evenings events and then get back to you with my thoughts. I will say that most people are as bad, if not worse than I am at the next morning. But I'm working on it and they (you) should be too because if you can nail the morning after then you are basically a dating god.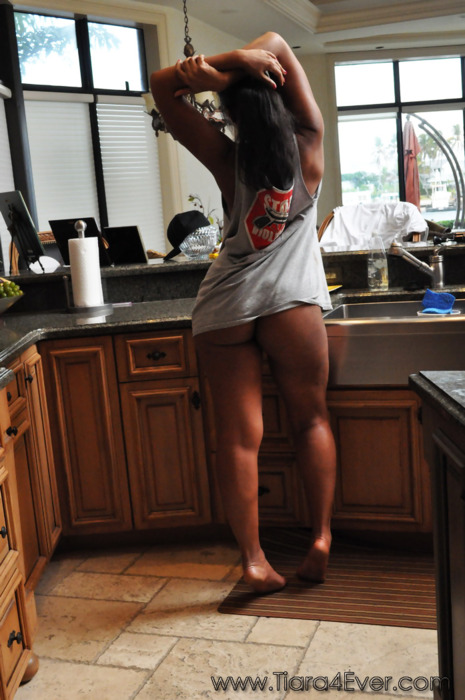 In the spirit of group learning, here are a few simple tips that I've learned over the years that are making the morning after a little less painful.
Tactfully offer your sleepover guest a toothbrush. Everyone wants to brush their teeth in the morning or before bed but asking for it sounds like moving in. So offer.
Make physical contact. Going from touching someone on their insides to not being able to make any kind of physical contact in the morning makes you weird. Stop being weird. Note of caution: while you want to be able to touch someone on their leg and hug them you might want to watch the super intense intimate touching. You know what I'm talking about, the kind that gives someone the impression you are ready to walk down the aisle.
Do text them that day. Tell them you had a great time. If you didn't, say something else noncommittal and cute. I don't care if you think this person is the one or not. They just exposed themselves to you and got naked. Show some respect. If you're worried about them thinking you are too into them, get over yourself. There's no drawback to being kind to someone, just watch what you say.
Keep it in perspective. Just because you had sex doesn't mean you love them or they love you. Try to stop the involuntary pedal-to -the-metal emotional reaction that occurs after sex. On that same note, if they ran out of your house like they were being chased by the hounds of hell remember this, mornings are horribly fucking awkward. Cut them some slack.
So that's it. Once you've done it, if you liked it, keep doin it. Have fun with it, you aren't crafting a solution for world peace. Work at it and stay honest about it, the before and the after both with her and with yourself.
Alright enough of all these pointers and philosophies about the politics of sex. It's summer.
Go get laid.
If you want to talk back or read more stuff, follow me on twitter @sarahh314.