Ashley (the poet) and Marine (the scientist) met at A-Camp, fell in love and set off into the sunset – on a budget. These shoestring-travel enthusiasts are hitting every major city between Boston and Los Angeles on a country-wide tour and staying with as many Autostraddlers as they can find. Ashley just released a book of poems and is promoting it on the road, while Marine is keeping things organized and on budget. This is their journey.
---
We hopped off our Greyhound bus in Oklahoma City with hardly time to reminisce on our trip through Texas because Lauren Zuniga was there with her daughter, Kavi to pick us up!
We were starving and fed up with Greyhound, so Lauren took us to dinner at McNellie's, a popular Irish pub in town. The food was good, but the conversation was better. It was nice getting to know Lauren off the slam stage! Later that evening, she took us to Partners, and its sister bar, P Too, two back-to-back lesbian bars in Oklahoma City. We were kind of astonished because nearly everywhere else we visited had no lesbian bars, or the bars had gone out of business. Not only were Partners and P Too thriving, they were smack dab in the middle of the Bible belt!
In the morning, Lauren took us to see the Oklahoma City Memorial, in honor of those who were killed in the OKC bombing in 1995.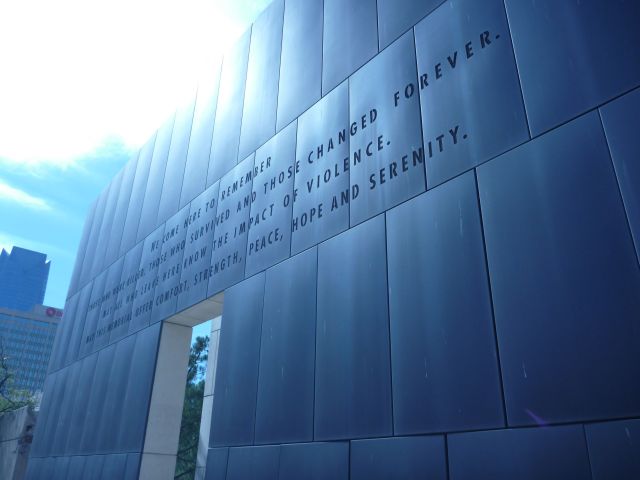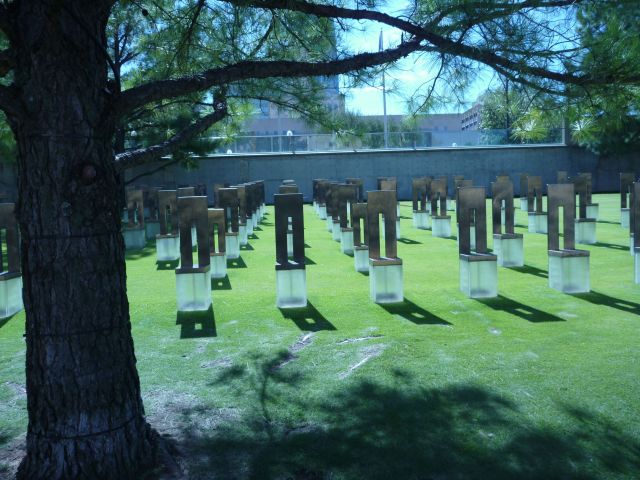 Traveling across the US, we're learning that every city is completely different, but in a lot of ways are exactly the same. New Orleanians are still reeling from Katrina, New Yorkers from 9/11, and the citizens of Oklahoma City from the '95 bombing.
After this, we spent a lot of time lounging at the house with Lauren's pets and awesome housemates, Aulbry and Nigel, another rad queer couple! We spent a lot of this time daydreaming about future adventures and destinations.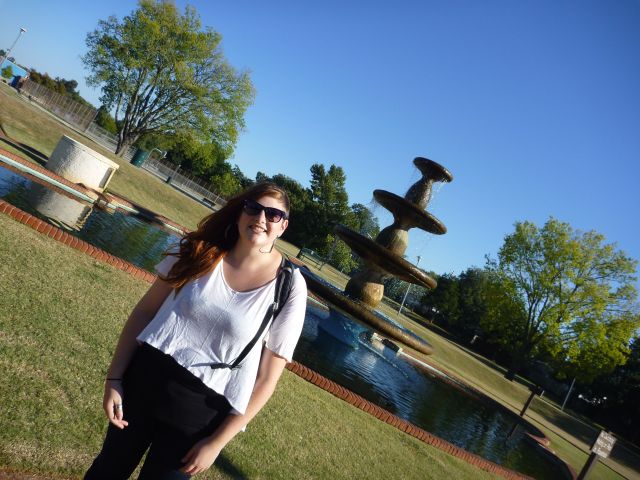 Marine: These are tips that Ashley and I used to get the ball rolling for our US trip, please use and adapt them for your own trip. If you have tips to share please contact us or leave a comment!
Before:
1. Plan Long in Advance: Daydream and write places you want to go to. Plan the dream trip before you even think you'll start the adventure. It'll give you time to surf the web and find the perfect money-saving techniques for you. Maybe you'll even make a living off it one day. The idea for this trip was planned before Ashley and I were dating and definitely before we had any savings.
2. Estimate Cost Reasonably: To start planning a backpacking tour, you must be reasonable about your expenditure so that you don't remain stranded somewhere without money for a flight home. You'll spend a lot more money traveling Europe than South America or the states. If you have no preference, find a region where food, transport and lodging is the cheapest.
On the road:
3. Lower your biggest expenses: Your biggest expenses on the road will be lodging, transportation and food. If you like food, like we do, you will probably not want to lower this expenditure by much. However, you can still eat well and spend less by eating out at lunch and cooking your own dinner. Lower your cost of lodging by staying with friends Hello straddlers!! Take the cheaper method of travel to lower your cost of transportation. When you have a limited amount of time, use some simple steps to find the cheapest flight. If you're taking the bus, use budget lines. Who can beat megabuses $1 dollar fares.
4. Avoid unnecessary expenses: I told Ashley to cut down on Starbucks and get the $1 coffee at 7/11 instead or better yet, brew it. Bring reusable water bottles because buying water can add up. Have your own drinks before hitting the night scene or limit your drinks at the bar/club.
Before leaving Oklahoma, we stopped in the arts district to explore and share some poetry. We got a private tour of a gallery that used to be a bank, found a unique gift shop and had pho for dinner.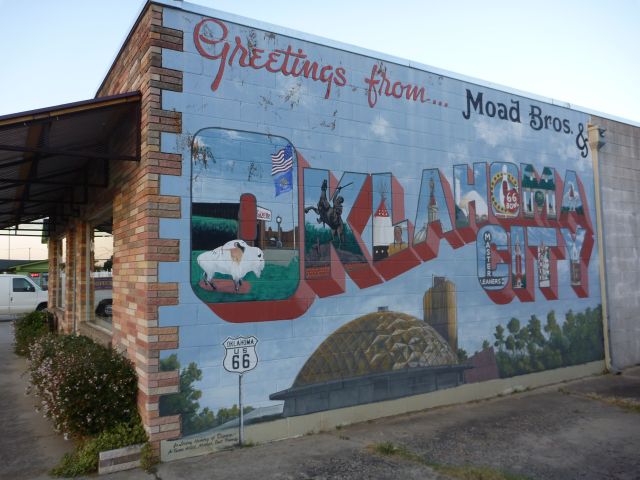 After saying goodbye, it was time to hop on a plane headed to Denver, CO. We were greeted by Jovan Mays, a champion slam poet from Slam Nuba. We hopped in his truck and he drove us to Word 4 Word Slam. The slam was unique, but really strange. The hosts didn't know to have a bout draw, and instead of judges, each audience member got to vote for their favorite poet.
To kick off the weekend, we went to South High School's Slam Off, which is put together by teacher and slam champion, Jen Rinaldi. The kids perform in their own open mic and slam, and Jen brings in featured guests like Ashley and Amy Everheart.
We hurried out of the youth slam and managed to catch More Than Metaphors, a social justice themed open mic benefitting Syrian refugees at the Damascus Grill. Amal Kassir was the featured poet of the night, and shared alongside other national champions like Dominique Ashaeed and Ken Arkind.
The next day, fall was in full bloom in Denver. We walked around and explored the neighborhood a bit before meeting up with more straddlers!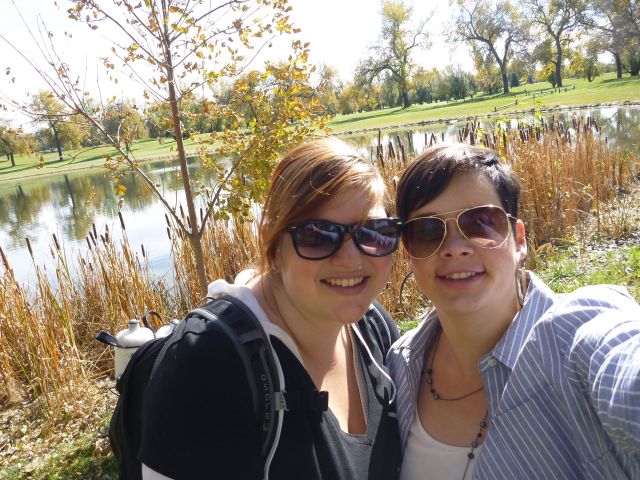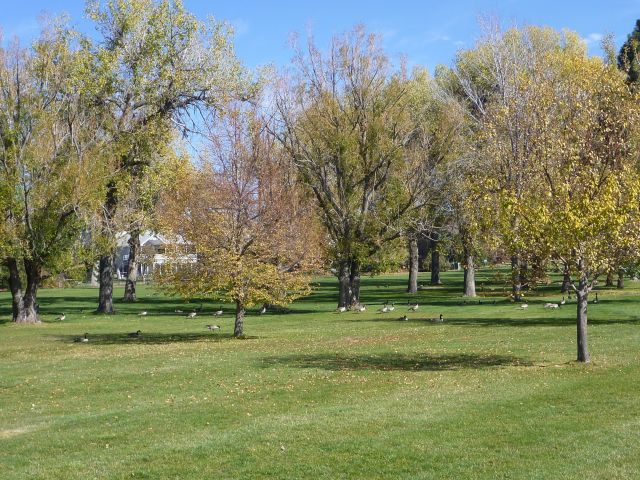 The International Autostraddle Meet-Up was at Vine Street pub and grill, where we socialized, played Cards Against Humanity and sampled a few of Denver's craft beers, which were absolutely delicious!!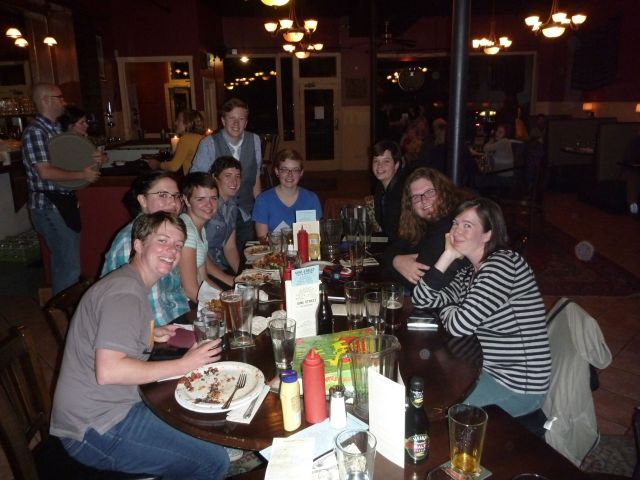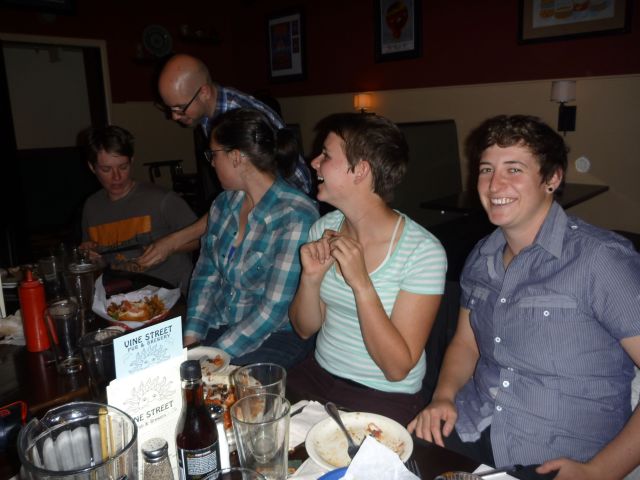 The group then took us to Charlie's, the fabulous local gay bar, where our quick two-step tutorial by a straddler was not enough to match the dancing talents of the locals. When the night ended, Chealsea, a local Denver musician and straddler, gave us a ride back.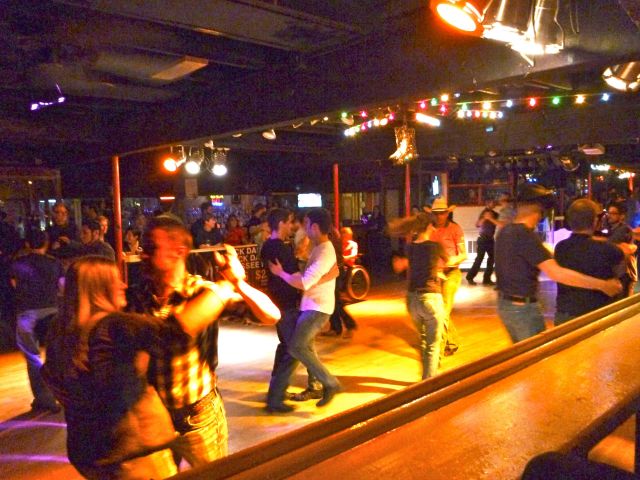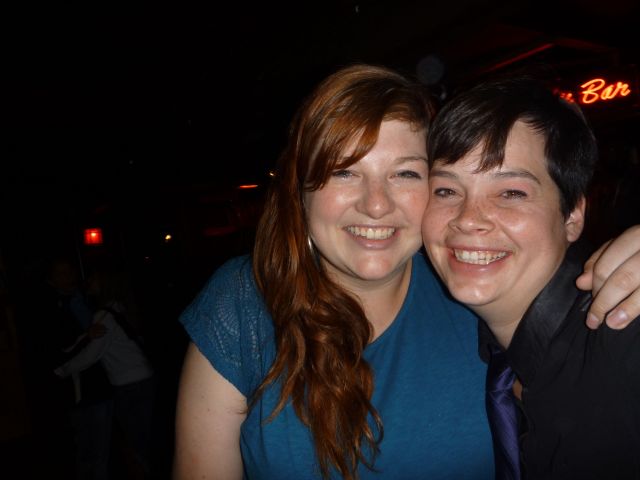 Sunday morning was greeted with coffee, scrambled eggs and potatoes with the Mays family. It was great to be treated as family when we've been away from ours for so long. That night, we went to the Mercury Café, a completely organic and locally sourced restaurant, which ended our week with some great poetry, free food and new friends.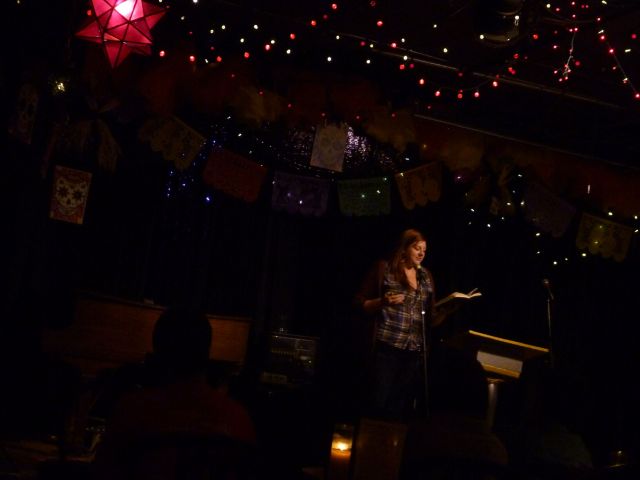 Up Next: more Denver, CO and Seattle, WA
Check out more poems, stories and pictures on our wordpress!