Ashley (the poet) and Marine (the scientist) met at A-Camp, fell in love and set off into the sunset – on a budget. These shoestring-travel enthusiasts are hitting every major city between Boston and Los Angeles on a country-wide tour and staying with as many Autostraddlers as they can find. Ashley just released a book of poems and is promoting it on the road, while Marine is keeping things organized and on budget. This is their journey.
---
We spent a night chatting and sharing pizza with other weary travelers in our Houston hostel, and the next day we were off to Austin! After our little trip to the big easy, we were ready to relax, get back on budget and try some real Texas barbeque!
When we arrived, we were greeted by our host, Jackie, a student and aspiring writer whose sister reads Autostraddle while living overseas in Israel! Jackie lives close to some hiking trails and a lake, so we spent some free time walking around and getting to know the area.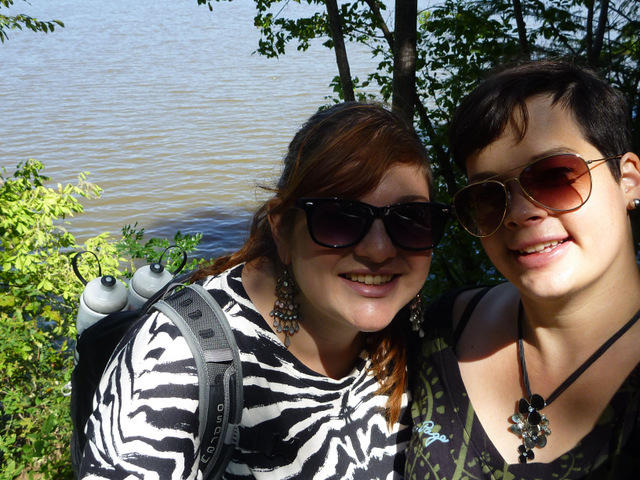 We went a little over budget eating beignets and seafood in New Orleans, so we knew we had to tighten our wallets in Austin. With a kitchen at our disposal, it was the perfect opportunity to grab more groceries and get creative.
After a dinner in, we went to the Austin Poetry Slam to check out the local poetry scene.
Ashley: I was happily surprised to run into an old friend and lovely human Sam Sax. He's a fantastic poet who helped me get a spot on the microphone, and gave us some tips on things to check out in town!
Sam let us know that the Write Bloody store was located in Austin, and happened to be walking distance from our temporary home! If you ever need a recommendation of new poetry to check out, this is the place to be.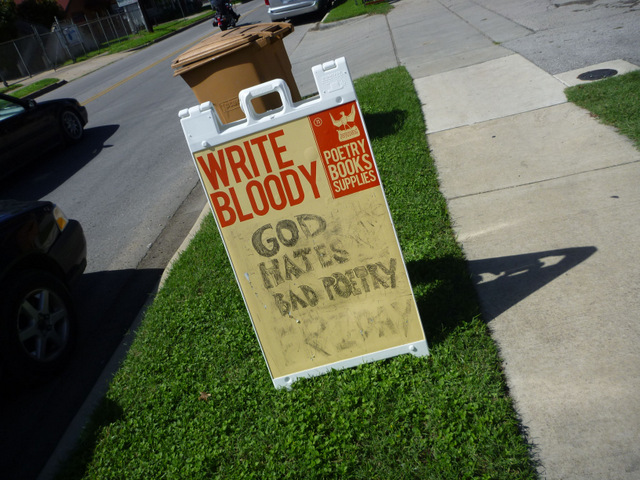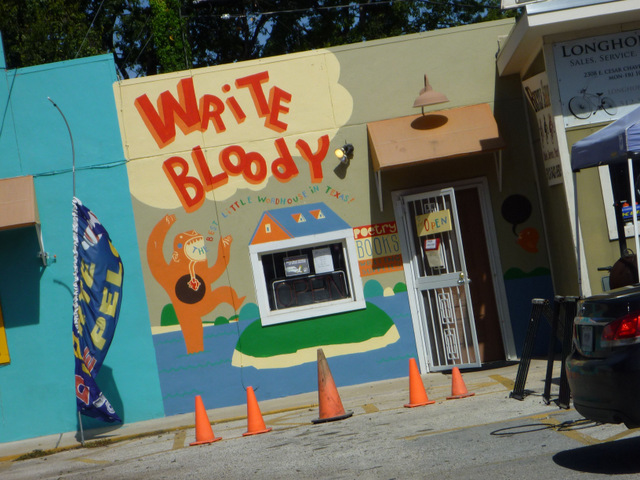 After spending too much on books, Jackie picked us up and took us to meet her friend, Jenn Hassin, who is an amazing artist that shared some of her work with us. Jenn works on projects that highlight important issues like drinking while driving, and sexual assault.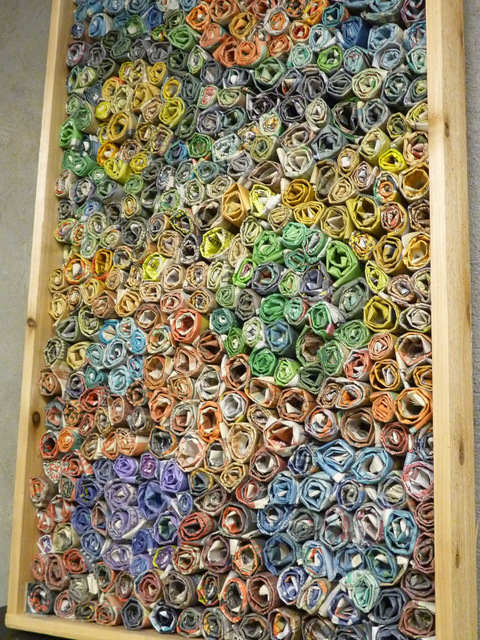 We didn't realize just how artistic Austin was until we wandered down 6th street. There's a bar on every corner with live music every night of the week.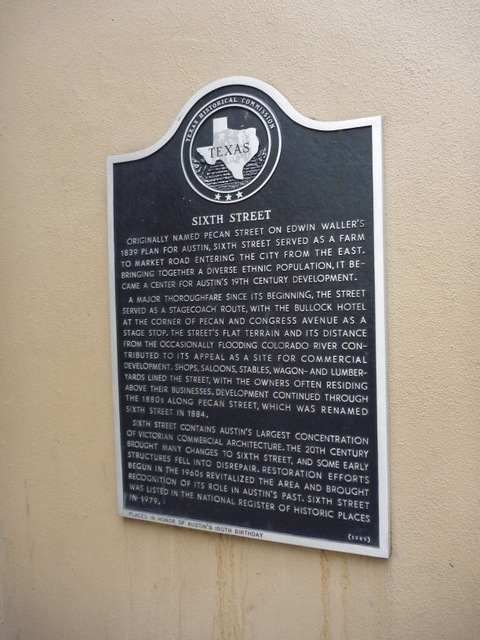 We stopped for happy hour at Wahoo's fish tacos. Once we saw a Wahoo's, we knew we were getting closer to the best coast!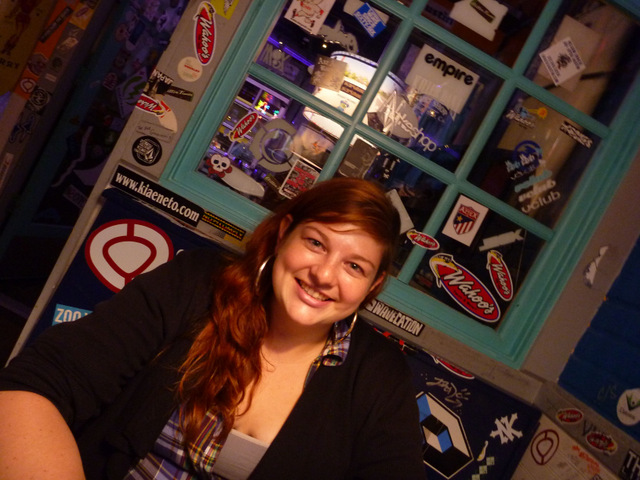 The University of Texas was our next stop, as we were planning on listening to Sarah Ruhl read from a new collection of essays. The work was engaging, and we ran into Sam again!
Before our last night in Texas, we also managed to squeeze in a trip to the capital, and a window shopping excursion down South Congress street, otherwise known by locals as SoCo.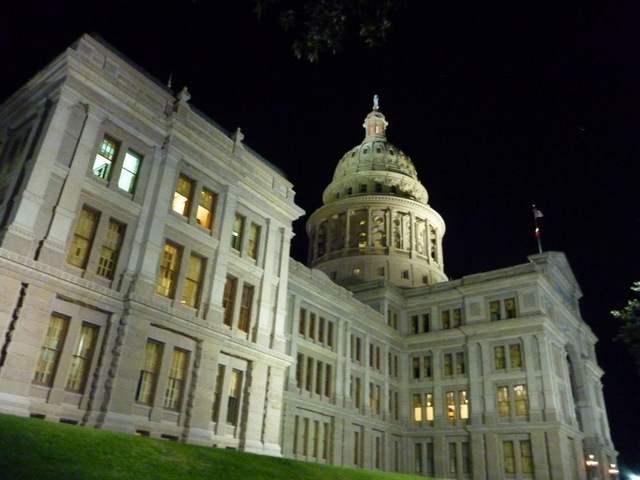 SoCo was filled with creative shops. Anything from fancy cowboy boots, odd antiques and treasures, candy, and vintage clothing can be found wandering down this street. Tons of local artists and vendors convene here to share their wares and knick knacks to tourists and locals alike.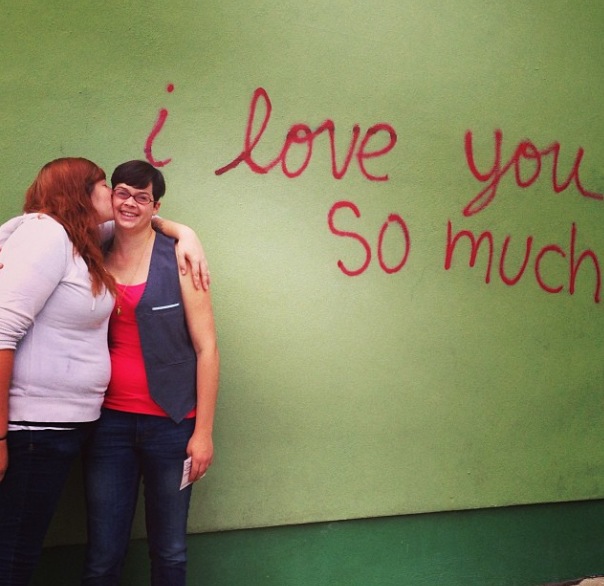 After wandering the streets and trying our damnedest not to tap out our budgets, we were closing in on our last night in the lone star state. Our hostess planned a fun night in with some close friends for board games, poems, and baked snacks!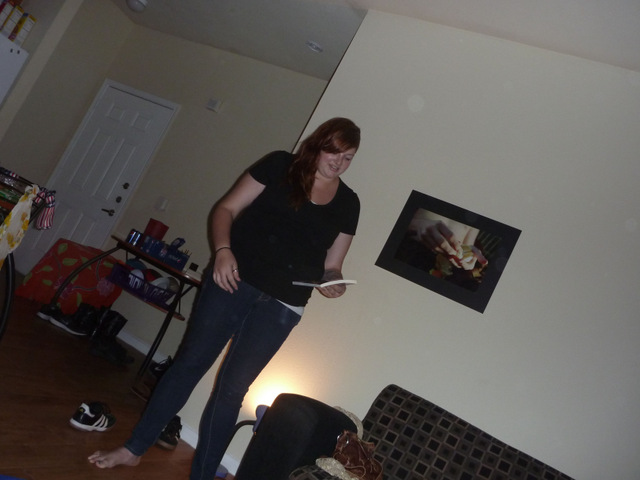 We played Apples to Apples, Risk, and Quelf. We laughed, we cried, we made complete fools of ourselves and it was a lovely way to end this leg of our trip.
In the morning, we could barely peel our eyes open, but somehow managed to make it to the Greyhound station for a 10-hour bus ride to Oklahoma City. Though our love for megabus is unmatched, it doesn't provide service throughout many of the remaining cities on our trip. Our bus ran late, and despite being in front of the line, we had to sit separately. After horrifying ourselves over some dastardly yelp reviews, we were both glad and shocked to know that we weren't alone. If any of you have had any Greyhound horror stories, please share them with us!
Despite the conditions of the unkempt bus and the driver's constant insistence on joining the whole bus in prayer, we managed to make it into Oklahoma City unscathed. When one of Autostraddle's hottest ladies was at the station to pick us up, we couldn't have been happier. The week ahead with Lauren Zuniga and her family is going to be a blast.
EMERGENCY: We need housing in Denver, CO October 24th-30th. Email Ashley [at] thatstarvingartist [dot] com if you can help us.
Up next: Oklahoma City, OK and Denver, CO
Don't forget to check out our wordpress for more stories, poems and pictures!