kiss Angelina Jolie after all.
Alex of Supergirl fame comes out. Not to be outdone, the gay girl from Scream is gay in real life.
Abby Wambach has a new boo.
Speaking of hearts being touched…Kate McKinnon as Hillary Clinton singing Hallelujah.
Also queer nuns! And Comments!
---
On 17 Science Gifs To Give You Peace, Give You Strength:
The Reader's Choice Award to Monique:

On This Thanksgiving, Be The Raging Feminist Killjoy Your Family Fears with FASHION:
The 'Tis The Season Award to Megan:

On Supergirl Episode 206 Recap: You Can Feel Your Heart Breaking And That Means It's Still Beating:
The Love Award to emmapet:

On Also.Also.Also: Still Shattered, Doing Something About It and Other Stories for Your Week:
The Meow Award to Rachel W.: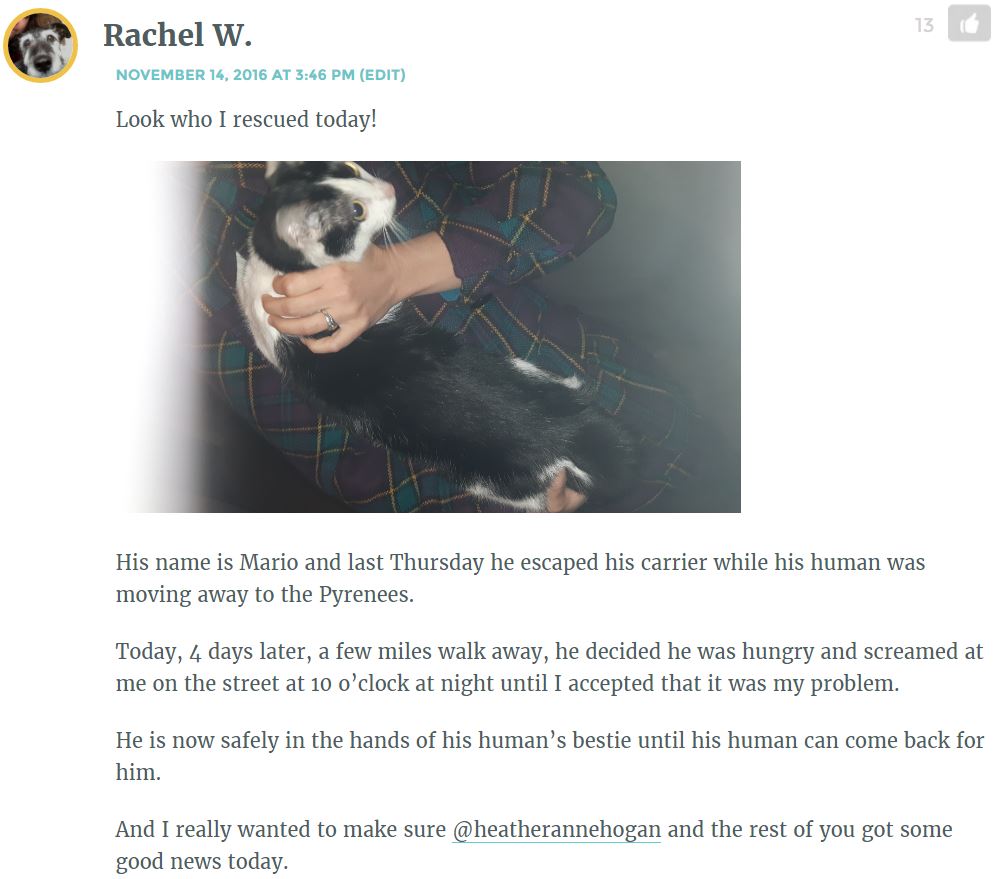 On Famous Butch Lesbian Abby Wambach Infiltrates Blonde Christian America:
The Butch Please Award to doc:
On Don't Relax Just Because Pathological Liar Donald Trump Says He Won't Go After Marriage Equality:
The Truth Award to queer girl: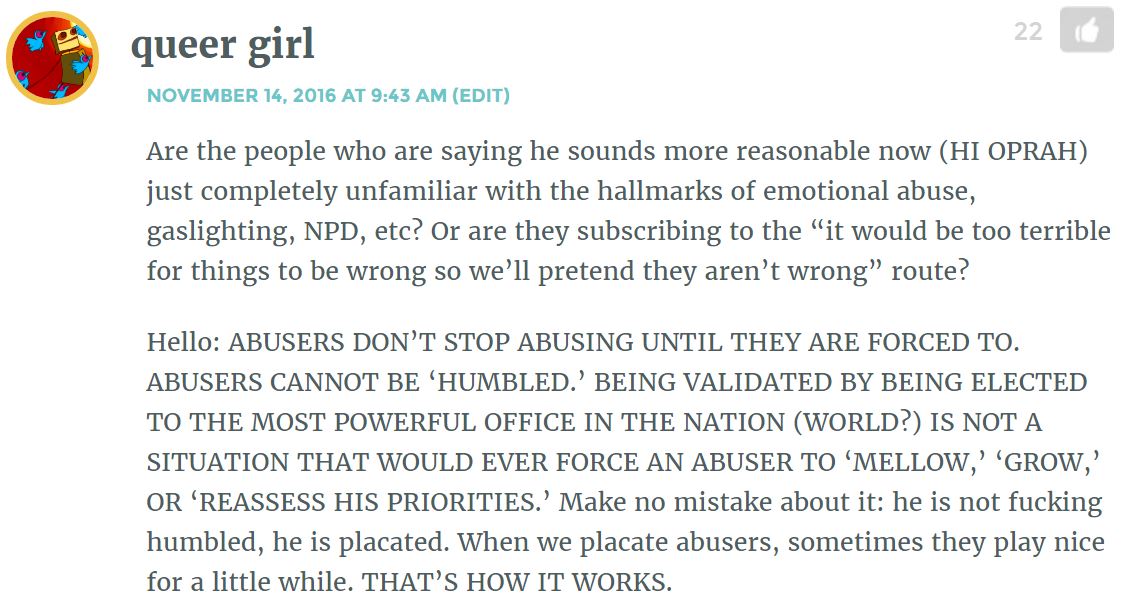 ---
See a clever, hilarious or thought provoking comment around this website-ship? Email it to me at: bren [at] autostraddle [dot] com!