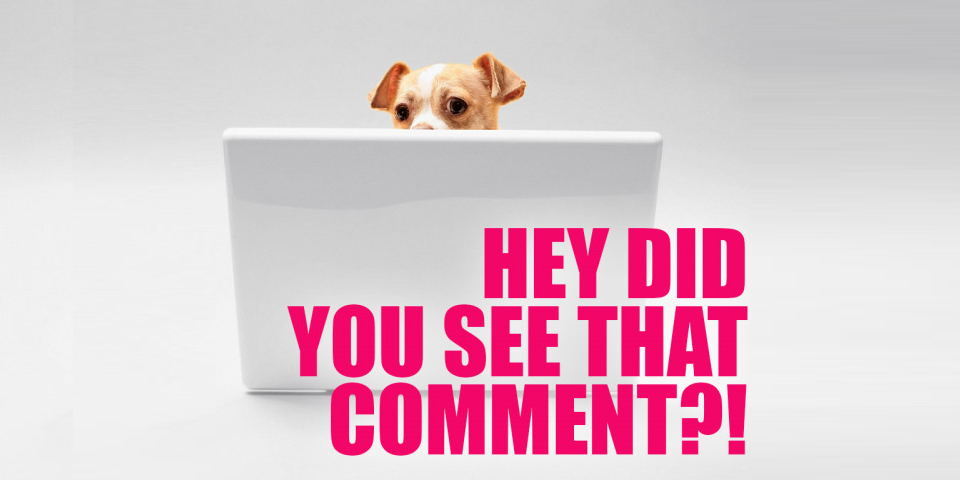 Friends of mine! Are you well? Are you thriving? Are you hanging on? Are you singing to your dogs and cats and hedgehogs? Are you writing down riddles to put in the windows for your neighbors? Are you talking out loud to the cardboard cutout of Sara Ramirez you brought to camp in 2018? No, me neither. I'm not doing any of those things either. Listen: we're doing GREAT. And I love you!
This week, our pals in the Greasebats universe tried a digital hang-out.
Children's author Jacqueline Wilson came out at age 74! Everyone is gay!
For this week's Gey In Kikh, Ari made matzo for Passover.
Siobhan did a deep dive on the Public Universal Friend, my favorite 18th century non-binary Quaker!
The Queer IRL Gallery is back! Show us your faces and your spaces!
You Need Help had quite a week, with Malic weighing in on pandemic break-ups, and Drew tackling…pandemic-fueled reunions with your ex!
Riese wrote about the intricacies of keeping Autostraddle alive during a pandemic, and how you can help.
This is v. good and v. gay: 11 Poems to Read to Your Lesbian Lover in Isolation.
And then there were your comments!
---
On Jacqueline Wilson is Gay: Beloved Author and Former Children's Laureate Comes Out at 74:
The Straights Could Never Award to snowvasphalt and Hester:
On "To L and Backwp_postsL Word Podcast Episode 402: Livin' La Vida Loca with El Sanchez!!
The Miracle of Life Award to BettyOnIt:
On Gey In Kikh: Passover Matzo, the Bread of Affliction:
The Matzoh Kitty Award to Nora: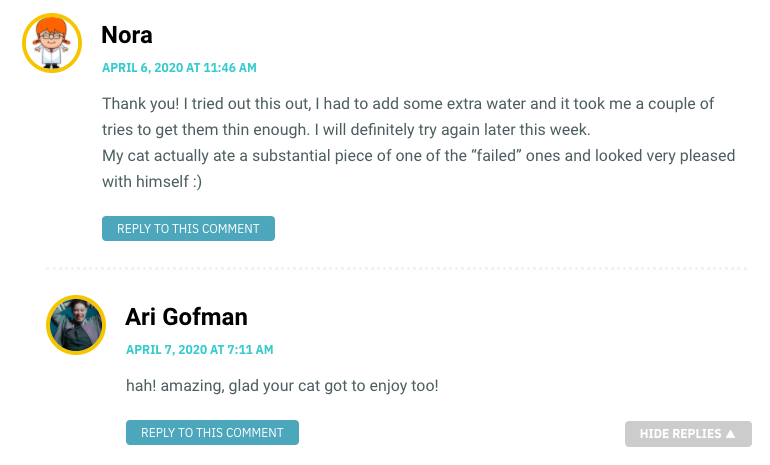 On 11 Poems to Read to Your Lesbian Lover in Isolation:
The Love Language Award to Wren:
On The Public Universal Friend: A Deep Dive on a Story of Nonbinary Identity, Quakerism and Near-Death Experiences:
The Hero We Deserve Award to Liz Jay:
On No Filter: Sarah Paulson and Holland Taylor Got a Dog, Everyone Gets a Dog, You Get a Dog!
The Whole Kit and Ka(p)oodle Award to Stef and msanon: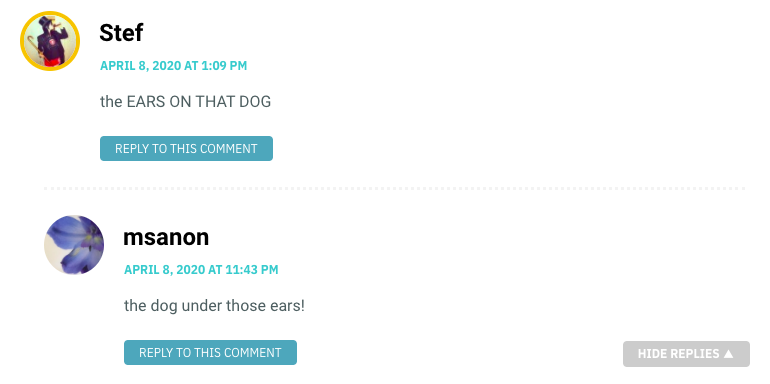 And on This Business of Art:
The Queerconomics Award to Caitlin:
---
See a comment that needs to be here? Tag me! I'm [at] queergirl.