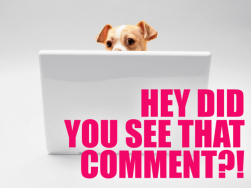 Hi, pals! I feel good about this week! I hope that wherever you are, you have the chance to put your body in some nice, cool water, and feel the sun making freckles on your cheeks. Or, ya know: babble your way gloriously and entirely incomprehensibly through your appearance on national morning television. Whatever makes you happy.
This week, Riese interviewed Hayley Kiyoko!
Al(aina) wrote about butch people, and accidentally about their dad.
Ships ships ships all the ships!
This is pretty much ALL of my interests: "My Lady's Choosing" Is the Bisexual Jane Austen Choose Your Own Adventure Novel of Your Wildest Dreams.
Hello, yes, I need to make all of these cheese plates immediately.
In New York City? You should go to the Autostraddle/Everyone Is Gay all-ages Pride Party!
The Bold Type is back! And sexy!
And then there were your comments.
---
On Monday Roundtable: The Ships We'd Still Go Down With:
The Number Muncher Award to McFly:
On 8 Times A-Campers Made Cheese Plates and We Were Like, "Wow, Yes":
The Gouda Shoulda Woulda Award to Bren and Iarrann mé:
On "Pose" Is Full of Trans Joy, Resistance, and Love:
The Boy, Bye Award to Chloe:

On Talking to Hayley Kiyoko About Her Twisty New TV Show "Five Points":
The Better Than Love Award to Jeanna and Riese: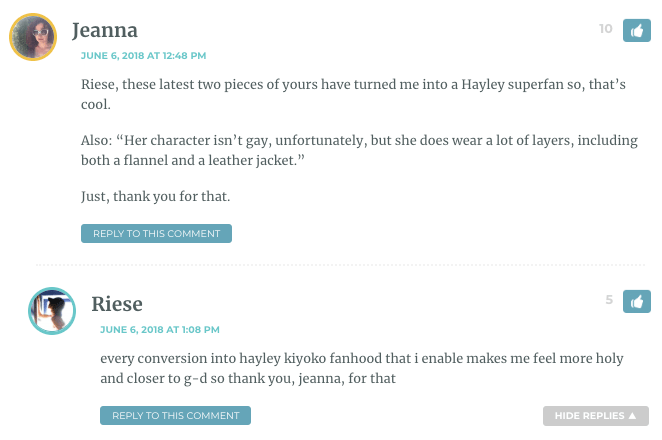 On Building a Better Speculum: How Design That's Inclusive of Queer and Trans People Can Change Reproductive Care:
The Extreme Relevance Award to lnr:
On Good for Cate Blanchett and Sarah Paulson Getting Hammered Before Their Today Show Appearance:
The Polyjuice Potion Award to Catherine, Erin and Chandra:
And the Lean On Me Award to Rous Rose:

---
See a funny or amazing comment that needs to be here? E-mail me at queergirlblogs [at] gmail [dot] com!