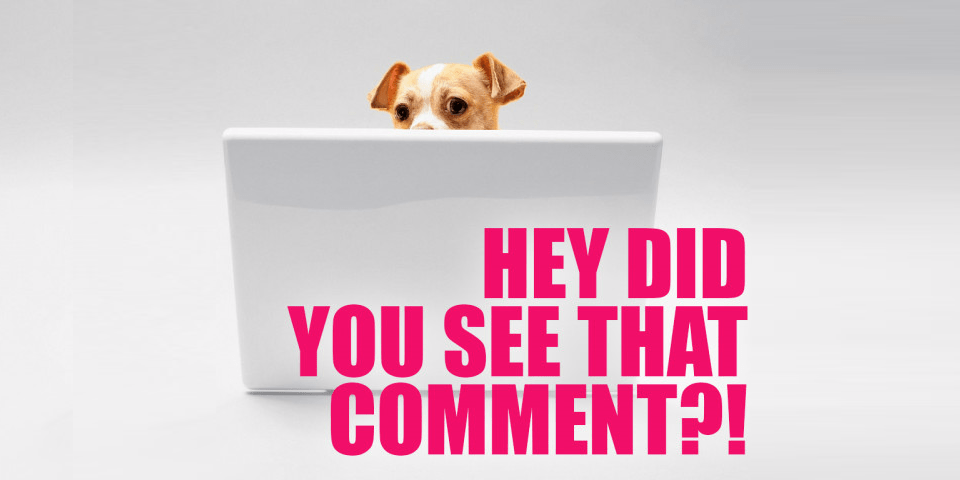 Good morning, earthworms and astronauts! I feel very sappy about this week's first Comment Award, which goes out to a (new) comment on a very old article. I love this community, I love the full circle moments when old posts keep giving, and I LOVE that Gene E. came back to update us! Let's all keep living our dreams this week, shall we?
This week, Kayla's got all the spring mocktails you need to know about.
This quiz was EXTREMELY up my alley: Which 90s Movie Made You Gay?
Gentleman Jack is back, and it's still the gayest thing on television!
Analyssa spoke to Chloe Caldwell about period feelings and her new book, The Red Zone.
Drew got high and watched Elena Undone, which means that Drew is far braver than I am! (But then again, maybe Drew doesn't have flashbacks to the era when all of the gay movies made by Wolfe were available on Logo's website and we watched them one by one out of sheer desperation.)
Kayla loved Russian Doll's second season. Sweet birthday babyyyy!
Today is Earth Day, and Dani Janae's got some slow fashion for the occasion.
Janelle! Monáe! Is! Nonbinary! And now I know what I'll be listening to all day!
And then there were your comments!
---
On Find Your Fit: The Non-Binary Queer Punk Tired of Looking Like a Teenage Boy:
The Living the Dream Award to Gene E.:

On It's Cake and Cunnilingus Day — Let's Celebrate Accordingly!
The Four Letter Word Award to Snaelle: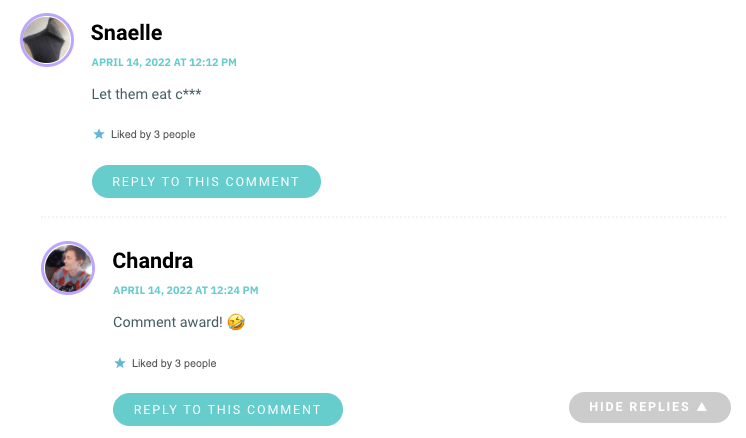 On Quiz: Which 90s Movie Made You Gay?
The All Gay All the Time Award to :):

On It's Time To Get Into Alt Pickles:
The Brine-Star Award to Brinstar:

On FYP: Okay — But Do Y'all ACTUALLY Wanna Take It Slow?
The Feeling Seen Award to jetlag:
And on Happy 4/20! I Got Extremely High and Watched Elena Undone, the Worst Lesbian Movie:
The Do Her/Be Her/Fuck Her Award to Maria:
And the Explanations & Explorations Award to Donna M:

---
See a comment that needs to be here? Let me know! Tag me [at] queergirl.