If you were to ask someone who knows me what I love most, I have no doubt they'd say "her wife, her sister, her cats, women's basketball, and Gentleman Jack" — and they'd be right. Today is my 14th anniversary of being a professional lesbian TV writer, and in all that time, I have never watched a show that thrills me the way HBO's biopic series about real-life Anne Lister does. It's the way she walks, the way she gesticulates, her near worship of women as a species, the top hat, the competence, the drive, the unrelenting desire, the way she steps closer to every woman as a seduction tactic and to every man as a threat, it's her wits, her compassion, her curiosity, her impatience, and the way she always does what has to be done because no one else can (or will) do it. It's Anne Lister the lesbian. Anne Lister the dyke. And the almost unbelievable way the show understands that butch-ness isn't all short hair, button-ups, and ties — it's a whole entire energy that makes women go weak in the knees and men cower or rage. Gentleman Jack, against all odds, just gets it.
All of which is to say: I've been terrified about the second season of the show, which landed on BBC last week and will premiere on HBO next Monday. Not because I don't want more Anne and Ann in my life, but because the longer I do this job the more it becomes obvious to me that most creatives and producers have no idea what actually makes their queer characters work.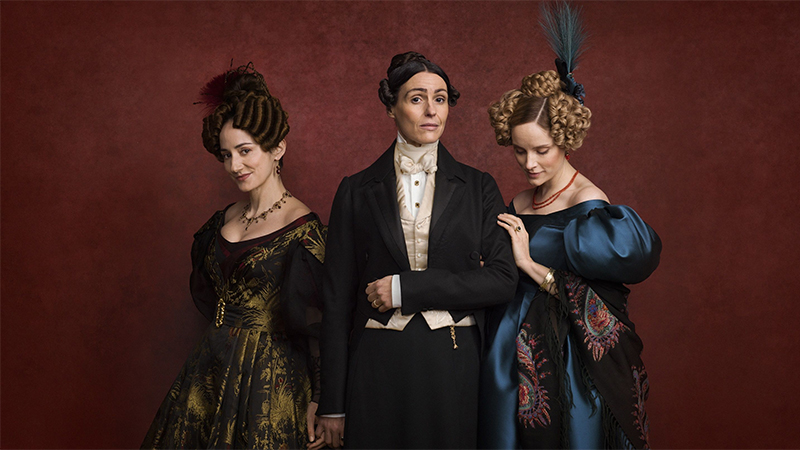 Well, I needn't have worried. Showrunner Sally Wainwright has delved back into Anne Lister's diaries to pluck out and weave together another season of TV that includes everything that made the first one so great — with plenty of gentle ribbing about the coal storylines of season one that basically everyone but me hated. (Because it gave us some of Anne's best misandry.) And, shockingly, there's still plenty of growth for Anne Lister and Ann Walker as a couple. Their Austen-esque happy ending was only the beginning, and they're faced with plenty of internal and external factors that threaten to drive them apart.
Among the naysayers are Ann's aunt, who loved Anne Lister to pieces until she made her niece gay; Anne's former lover Mariana Lawton, who brings the lesbian D R A M A to Shibden Hall; every man in Halifax, all of whom are rightfully terrified of what Anne Lister will accomplish with Ann Walker's money at her disposal; and, occasionally, Anne's own family, who aren't so sure about Anne making Ms. Walker the benefactor of the Lister estate. This last point is particularly contentious for Gemma Whelan's Marian, whose suitors keep being driven away by her elder sister, which is going to leave her in a real pickle if (when) Anne dies. Even Anne's super-supportive aunt has her doubts about Ann moving in and the two of them combining their fortunes. She does like Anne's wedding ring though.
Really the only problem with the episodes of season two I've seen so far is the murderous pig storyline's still going, and even I can't work up the gusto to care about that.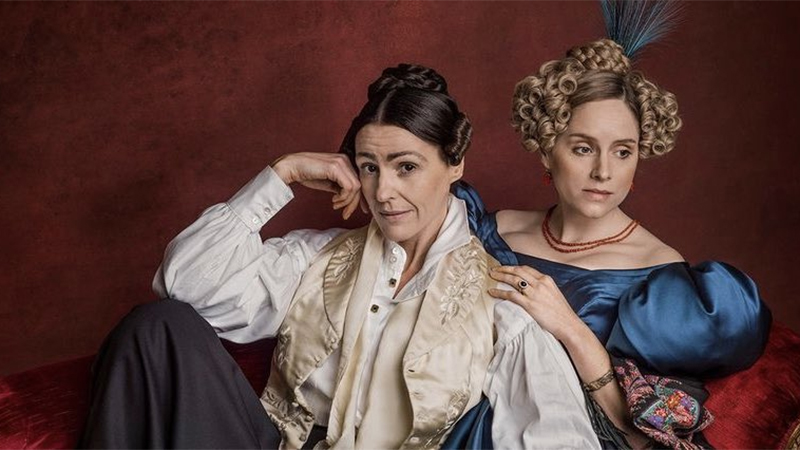 Like last season, Gentleman Jack doesn't hold back on its showcase of Anne Lister's more troublesome personality traits, including, you know, being a landlord and coal miner and a Shane McCutcheon/Bette Porter hybrid who has few qualms about voicing worry over her own wife's "insipidness" and lusting after every petticoat that walks by. But that's what makes the show great; that's who Anne Lister was and her wealth is the only reason we have her diaries, which she was clever and educated enough to write in code and stash away in the walls of the home she owned.
There's also plenty of lesbian sex and man-bashing, which never fails to delight. When that jaunty theme song hit and Anne Lister's boot dropped, I hollered. I could just feel myself getting queerer as I watched, every fiber of my body and spirit growing more dapper and bright. Jack-the-lass remains the gayest thing I have ever seen on TV.