A week ago, in a crowded room of people managing an emergency, Laneia knelt down in front of the chair where I was sitting, removed the phone I was close to shattering with the rage of my grip, and replaced it with a generous pour of whisky. I followed her out to the porch, eyelids red from crying, jaw clenched in silent fury because I'd let other people see me lose control of my emotions. I'd ripped off the tie I was wearing, run and leapt and driven a pickup truck backwards at full speed, and now someone I loved was in the back of an ambulance on the way to the hospital, and now the situation was out of my control.
I could tell Laneia was startled. Of all the things we've seen each other through in our many years as co-workers and eventually dear friends, she'd never seen me like this. She said, "Are you all right?"
I said, "I'm always all right."
Her eyes smiled and my eyes smiled and then we laughed with our whole faces. I was quoting Anne Lister, sitting on a log with her field workers, day-drinking warm beer from a borrowed canteen, after an afternoon spent smashing rocks and trying to forget she'd proposed to another women who hadn't said yes. And again, at the breakfast table, every man in town terrified of her and trying to kick her into her place, the woman she loved hundreds of miles away in a mental health crisis. "I'm always all right," Anne told Joseph. "I'm always all right," she told her sister. Laneia and l have that in common with her: Just a couple of dykes who've spent a lifetime trying to hold our families, our communities, the world together with duct tape and butch energy and sheer willpower.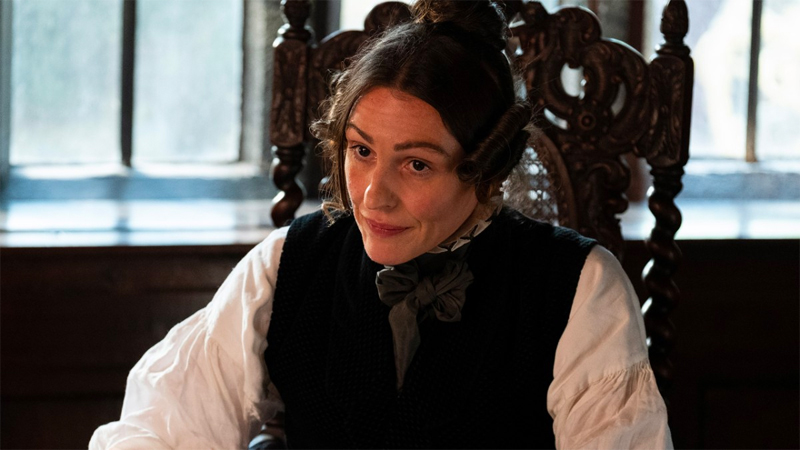 So many people were upset with me when I called Anne Lister "butch" in my initial review of Gentleman Jack, which was the weirdest thing in the world to me because if Anne Lister isn't butch, how come the first words out of her mouth in the whole series, as she takes a carriage on a tear through the streets of Halifax, because the actual driver hit a pot hole and dislocated his shoulder, are, "No one else seemed disposed to rise to the occasion." And the cape-coat and the top hat and the cane and why does her walk — the blessed, unconstrained, arrogant swagger of her walk — have its own score? Okay and the way she sits and gesticulates and makes eye contact and her know-it-all overall competency; what about that? The way she does the thing no one else has the heart or guts or fortitude to do, not because she even wants to, but because she's the only one capable of getting it done — and it has to be done. If Anne Lister isn't butch, why does she remind me so much of me?
It's a heady thing seeing yourself, really seeing yourself, on TV for the first time in your life at the age of 40. And oh sure, I've seen bits and pieces of myself in stories before. Neville Longbottom, of course. "I'm worth twelve of you, Malfoy." Disaster baby gay Paige McCullers. "I like worrying! I'm very good at it!" Willow Rosenberg. "Nerds are in… they're still in, right?" Jo March, obviously. "I like good strong words that mean something." At some point, though I can't remember when, I started thinking of myself less as an Elizabeth Bennet and more as a Mr. Darcy. Except there's not a lot of women characters out here in the wide world of fiction allowed to move through the world like Mr. Darcy — displaying judgment that's both keen and flawed; acting in ways that are both heroic and weak; confidence teetering on smugness, and humble too and afraid; buttoned-up and messy; mistakes born of insecurity and mistakes born of prejudice and mistakes born of over-caring or not caring at all, mistakes mistakes mistakes; learning and growing and holding failure up to the light and distilling strength from it — and, in the end, finding oneself worthy of the love and devotion of Elizabeth Bennet. Elizabeth Bennet! (Not one of those boys deserved Hermione.)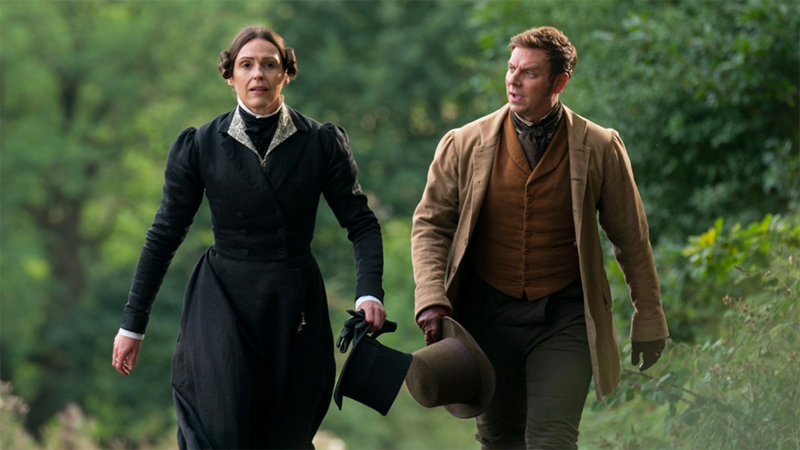 Women, in general, aren't given the latitude to contain multitudes in stories; and queer women even less so. Yet, here is Anne Lister! Here is Gentleman Jack! Someone said to me I write about her so fondly because I want to justify her flaws and her vices, and good heavens no. Only a narcissist is so weak they'll say or do anything to preserve their fragile self-image. Lay Anne Lister's weaknesses bare that I might be better able to see and stand up under my own!
It would have been enough for me, going into this week's finale, to see her tromping around Europe in her boots and waistcoat; pocket watch always at hand, as if meticulously keeping track of that tick-tick-tick-tick at her waist helps her hold herself together. I'd already watched her walk through the English countryside, making men her enemies and women her lovers. She tipped her top hat with her cane and then turned that cane on more than one predator, baring her teeth, sending those men running. Even that would have been enough. But then, I saw her with her hair down in the light of the morning sun, disheveled and heartbroken and hopeful and raw. And I saw her choose gentleness. And I saw her unravel, and grapple with the things she'd conditioned herself to ignore just to survive, and beg to be loved. She tended to her own bloodied mouth and broken ribs and only cried in the presence of Ann Walker because she'd come so very close to allowing herself to commit her life to another woman.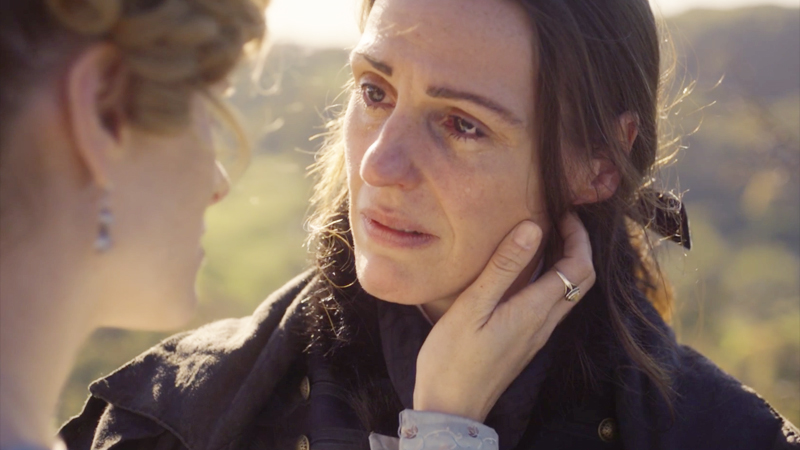 "Are You Still Talking" was all that, all everything I fell in love with and very obviously over-identify with about Anne Lister, framed and filmed inside the kind of aching, sweeping, desperate, tender, pleading, triumphant storyline only the most epic romantic movies about straight people ever are. Anne Lister racing home from Europe: on her feet and on a boat and on a horse, bursting out of carriages and sneering at the man she'd hired to travel with her: "You're ridiculous!" And Ann Walker, standing incandescently in her own power, for the very first time. "I'll take care of it. I'll take care of it." "I want to go to Dr. Belcombe, in York. I want to get better." "I'm not playing; I already told you that." Arriving at Shibden, and then — my god! — arriving at that pit!
Declarations of love and promises and pleas not to be hurt, a camera on a crane sweeping the Yorkshire landscape, rings! Fingers intertwined! A wedding! There has never been a show like Gentleman Jack on TV. The messiness and the misandry and the ascendent lesbian happiness.
I've been writing about LGBTQ television professionally for eleven years and Anne Lister gave me something brand new: shorthand for how I see myself, a way to relate to other butchy, dykey women my age who know who they are; and who, one way or another, are always all right. Because what other choice do we have?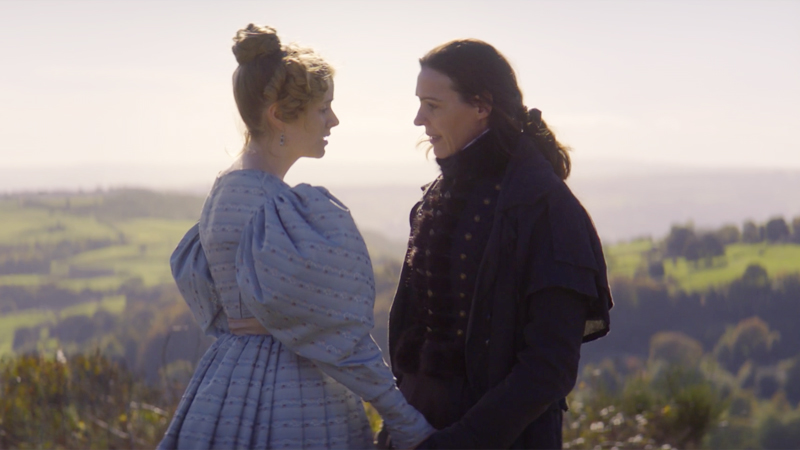 Laneia and I, we laughed about Anne Lister and swooned about Anne Lister and stayed up late to pull apart her motivations, to try to find new ways to tell ourselves our own stories, to draw constellations in the pinpricks of light we were witnessing for the first time in a TV character. Stacy laughs at me affectionately every time I bring up Anne (because it's all the time) and at A-Camp, Laneia's wife came to fetch her at 2 a.m. when we were still awake talking about the finale. I took Anne with me to therapy, to be quite honest, and I bet Laneia did too. That night I broke down in front of too many people, and Laneia gave me whisky and a hug, she also threatened to give me a good walloping if I didn't stop apologizing for letting people see me cry.
I'm not as strong as you think. Well, I am obviously. But. Sometimes I'm not.
I think of Anne Lister all the time when I'm walking now, weaving my way in and out of crowds in New York City; baseball cap flipped backwards, headphones on; my gait quick and long, arms swinging wildly; jaunty; masculine; same as always — only taller.