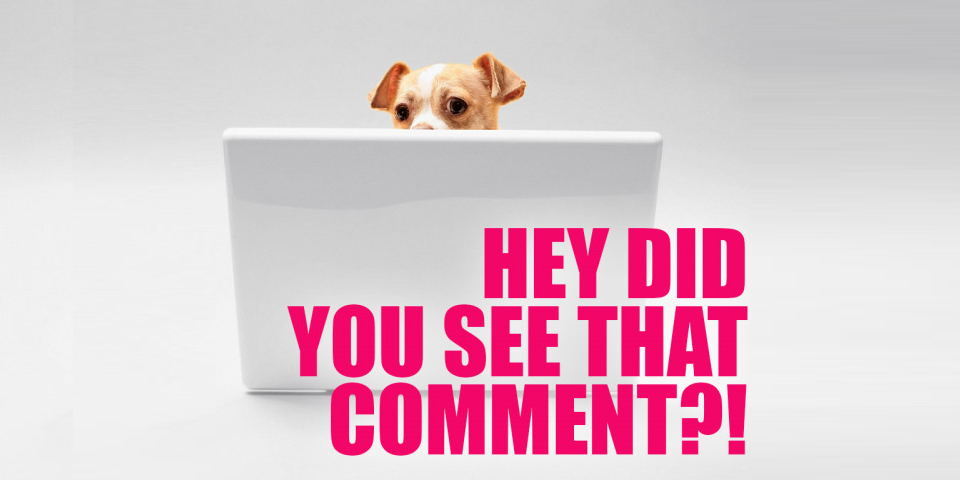 Hi, friends! I love you! I decided to start meditating, and I've gotten into a great little routine: I sit in my chair, I put on my noise-cancelling headphones, I turn on Headspace, and then my dog Cyrus jumps up onto the bed and situates his face about a foot and a half from mine, and stares deeply and disconcertingly into my eyes. Let me tell you, IT IS VERY DIFFICULT TO MEDITATE while your dog is trying to mind-meld with you! We are working on it, though! Life is very much a journey!
This week, Reneice made caramelized bananas in maple-walnut sauce, and I may never eat anything else ever again.
Need something wholesome to do? Baopu # 57 has some suggestions.
Have you taken Autostraddle's Money Survey yet? Do it it do it do it!
Because she loves you and wants to see you happy, Vanessa's got some kind but firm instructions on the pics we post when dating online.
Kayla would like you to become a kitchen top. Or at least make this bisque.
Archie's here with Yes/No/Maybe, a column where we can all contemplate sex toys and maybe even our own existence! (I mean, but maybe just the sex toys.)
Listen, ghosting's not great, but it's very, very real.
TOMBOYS IN LITERATURE TOMBOYS IN LITERATURE THIS IS NOT A DRILL AND IT IS DEFINITELY RELEVANT TO YOUR INTERESTS (it's fine, I'm fine, thank you for this, Rachel).
And then there were your comments!
---
On Baopu #57: 9 Things That Make Me Feel Super Wholesome in 2019:
The Brave Lil Maxi Award to Bunny Brown:
On 15 TV Shows We Loved and Lost and Were Actually Sad About:
The Juli-Bette Award to Charlotte:
On For Your Consideration: Make the Bisque:
The Tops and Tapas Award to
On Pop Culture Fix: Lesbians Seize Our Hearts In Netflix's "Queer Eye" S3 and "Someone Great" Rom-Com Trailers:
The Build-A-Bear Award to Marie and Chandra:
On Yes/No/Maybe: Pink Lightbulbs and Wine Butt Plugs:
The Mrs. Frizzle's Vibe Award to Emerson: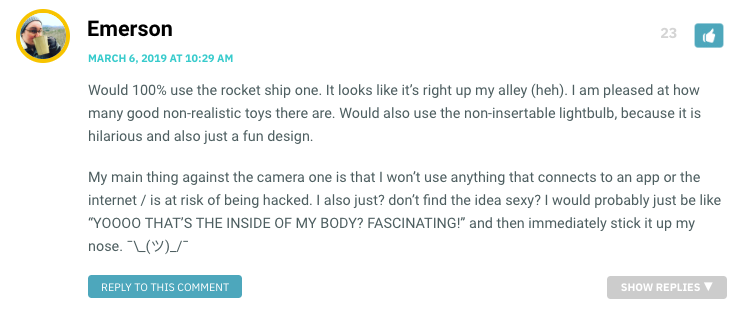 And the L'Chaim! Award to Snaelle and Stef: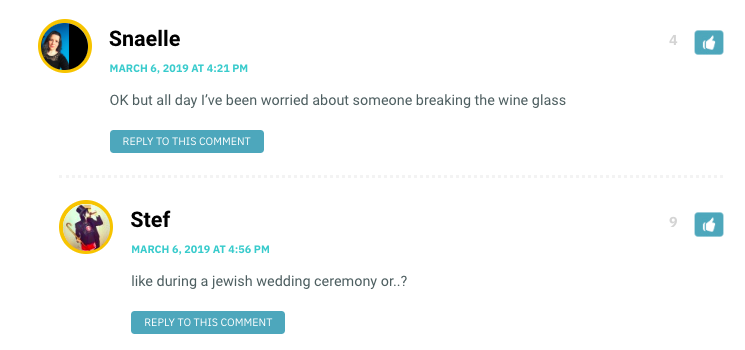 And on "Derry Girls" Is Back And If You're Not Watching, You're Robbing Yourself of Joy:
The One Wee Happy Award to Marshmallow: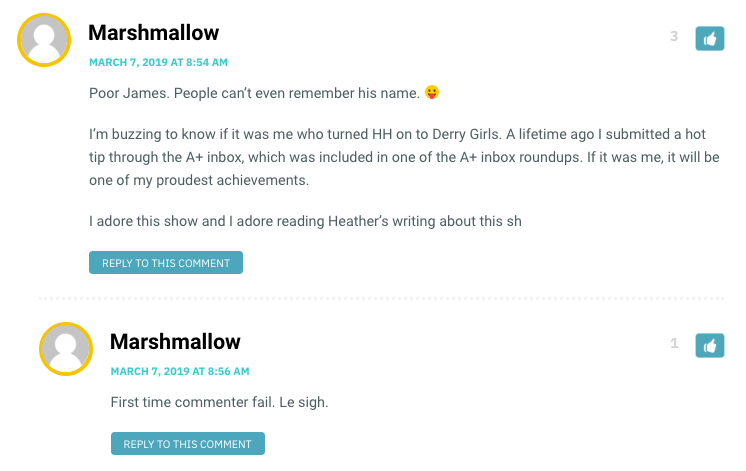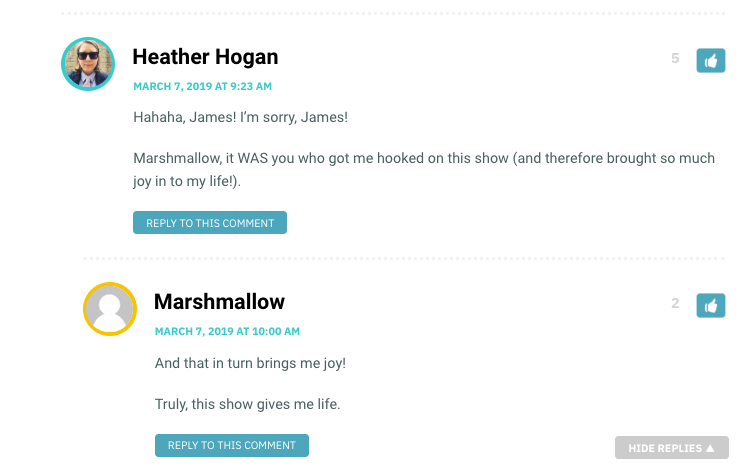 ---
See a comment that needs to be here? E-mail me! Queergirlblogs [at] gmail.com.