News breaking last week that queer fan favorites One Day at a Time and Wynonna Earp were facing an uphill battle getting another season made has caused our TV team to: a) wail and gnash our teeth, and b) reflect on some of the shows we've actually mourned losing. There've been a lot of beloved LGBTQ series these last several years, but when most of them go we're either satisfied that they've run their course (sometimes more than run their course) or apathetic because the shows never reached their full queer potential. There are a handful of shows, however, that we've been legitimately crushed to see end.
This list, you'll notice, is overwhelmingly white, which speaks to how few shows really centered QPOC characters — and how few shows with QPOC characters were given a chance to find their footing — until recently. All the more reason to hit play on One Day at a Time immediately (more info on that below).
---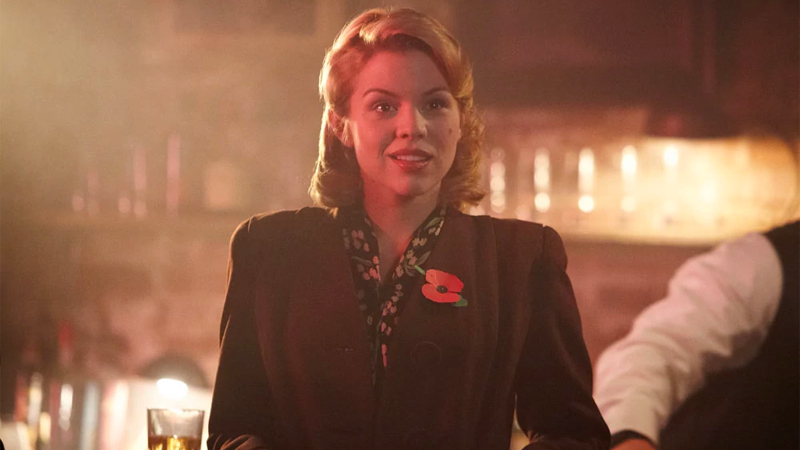 It wasn't until I saw Betty McRae — one of the few masculine-of-center queers we've gotten on television — that I knew I'd never seen anything like her. Bomb Girls got me interested in learning about lesbian history — I was interested in the kind of lesbian culture that was able to thrive in wartime due to the absence of men and the ease with which women were permitted to enter the workforce. All the herstory you've read from me on this website, including the Herstory Issue we did in 2012 — that wouldn't have happened without Bomb Girls.
But it's not just lesbian representation that made Bomb Girls so special; it was its exemplary feminist leanings, its faithfulness to history and its full, rich, dynamic female characters I would've followed for years to come. They barely cracked the surface of this time period and the stories it contained, still had a ways to go with respect to diversity — and I think they would've gone that distance, given the chance.
I miss Bomb GIrls so much, so often. Betty McRae had that something about her that really wiggled its way into your heart and stuck there. Her pain was my pain, her wins were my wins. And I agree with Riese, it wasn't even just the lesbian storylines that made the women of that show so compelling. It was the way they existed, survived and thrived in that time, it was their friendships and unique bonds in this unique time in their lives. And, I mean, the outfits!!
Bomb Girls will always be one of my favorite shows. The amount of time I've spent reading and writing about women's labor during World War II is… vast. To see that history come to life in a drama that featured a half dozen fully realized women characters — one of whom was Betty Fuckin' McRae — remains a miracle to my mind. Has anyone on-screen had that lesbian swagger like she did? I really can't think of anyone! Bomb Girls had enough story to tell for ten seasons. I was brokenhearted when it got canned.
---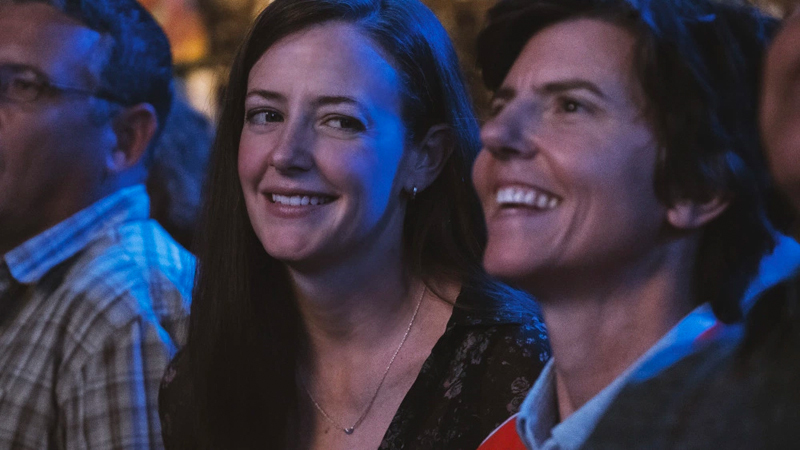 I talked about these shows in their very own post and also I talked about I Love Dick even more in this post so that's all! I won't talk about it again but just so you know, I have strong feelings.
So many shows on TV, you lose them and you can replace them with something else that's basically the same thing. (Especially for straight white cis people who like fire fighters or detectives or hospitals.) But there has never been a show like One Mississippi and I'm not sure there will be again for a long time, or maybe ever. A dark comedy/love story centering a 47-year-old masculine-of-center lesbian from the south? That really does feel once-in-a-lifetime. And it's not just that the series ticked some underrepresented minority boxes; it was just really smart and really funny and really sweet and really real storytelling. Gah, and such a refreshing love story! Lisa Franklin of My Two Lesbian Ants said it better than me.
---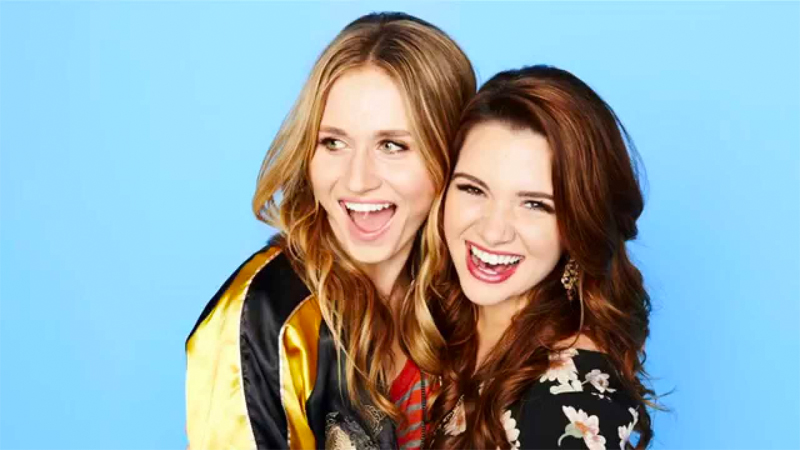 Recapping a show when you recap a show like I recap a show is a pretty time-intensive process, which means when that show gets cancelled I often feel relief that the task has been removed from my plate and that relief overshadows my sadness about the show — which I liked enough to recap! — being cancelled. I can now say that I miss it and wish we'd had more time for Amy to blossom and do her summer discovery tour with that lesbian band you know?
---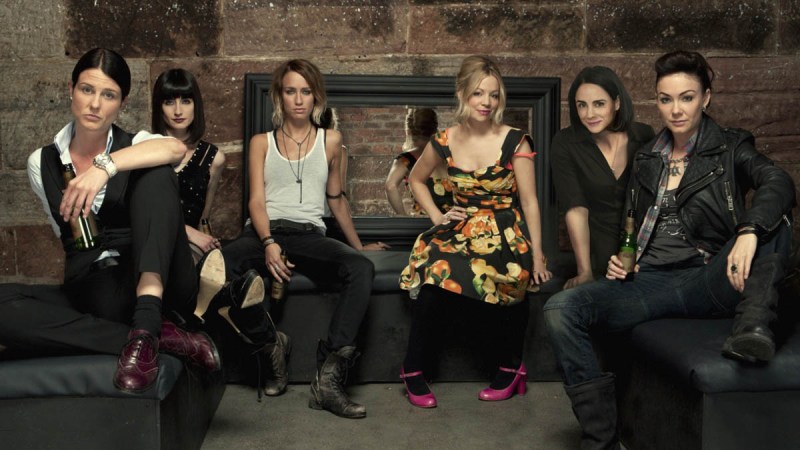 I will watch lesbians do anything! That being said I am nothing if not entirely predictable so of course I wanted more Frankie in my life and I felt very sad that she was written off before the end of what'd turn out to be its final season.
So I mourned Lip Service's end too but not because of Frankie — I'd seen a better version of Frankie with Kate Moennig's Shane and she never interested me much — but because the show had finally started to center itself around the characters I did find interesting: Tess, Sadie, Lexy and Sam. I wish we'd gotten to see more of Tess' unending search for love, Sadie's unrepentant grifting and Sam being a hot cop.
---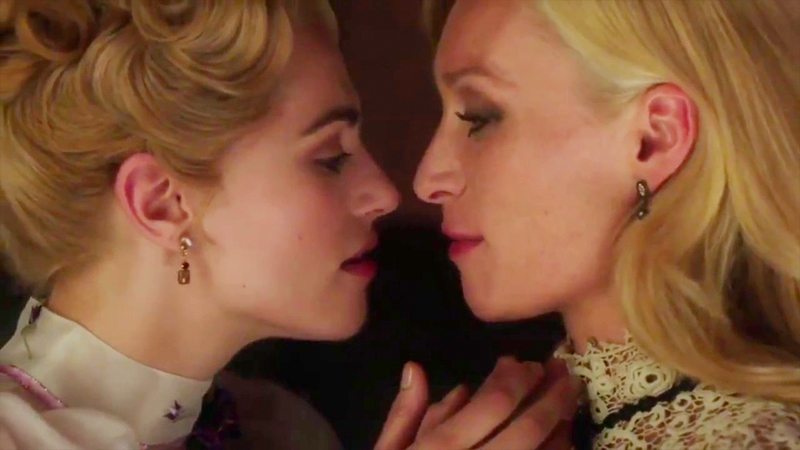 For reasons I can't quite put my finger on (okay fine it had a lot to do with Katie McGrath and Jessica De Gouw) I loved the first season of Dracula. Watching Lucy realize she was in love with her best friend, and that there were girls in the world who kissed other girls, was quite the sight to behold. It did such a great job of depicting the intensity of female friendship, and how sometimes when you're queer it can be hard to suss out whether you love someone as a friend or you want more… and if they other person is feeling the same kind of confusion. (I'm also a sucker for a good, heart-wrenching, unrequited love story.) And then at the end of Season One, Lucy got turned into a vampire, so we could have had the lesbian vampire of our dreams! Alas, the show was gone too soon.
---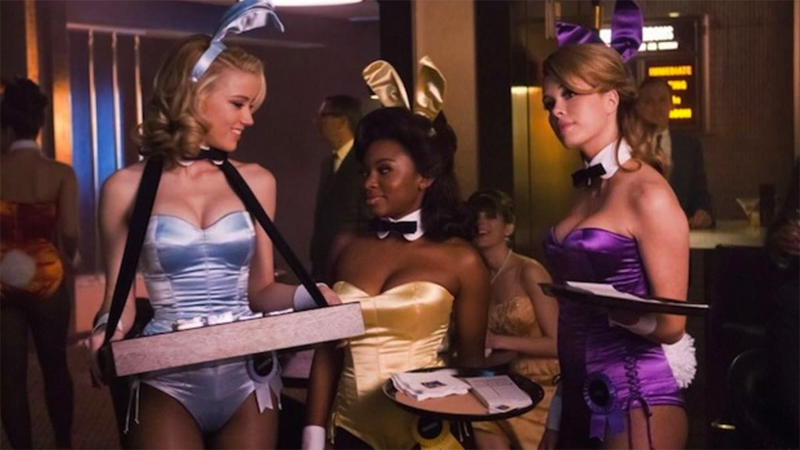 I know Riese talked about this show in her article about cancelled shows, but I wanted to give it another shout-out here because I was really excited to explore the underground world of the LGBTQ+ community in the '60s. Plus, someone got stabbed with a stiletto!
---
All My Children
It feels weird to count All My Children among these other shows, many of whom never got the opportunity to tell the stories that their creators wanted to tell…after all, AMC had been a part of daytime television for 41 years before it was cancelled in 2011. But it's precisely because it had been on for so long that soap fans like myself mourned its loss so intensely. We'd welcomed All My Children into our homes for an hour everyday and we got to know those characters intimately. When my life was at its craziest, I knew that everyday, I could count on a short escape to Pine Valley. It was my television comfort food for years and, then, suddenly it was gone. I mourn its loss, still (which you can tell by the fact that we can never get through one of these roundtables without me mentioning it).
---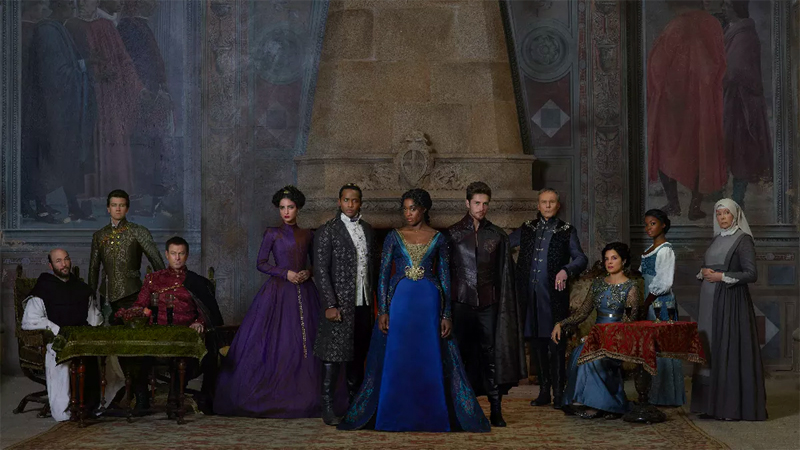 Based on the book by Melinda Traub, Still Star-Crossed was the short-lived series that picked up just after the deaths of Romeo and Juliet. It was everything you'd come to expect from a Shondaland product — an exquisitely cast group of diverse, beautiful, young actors — but it existed fully within the Shakespearean realm. It was an ambitious project, especially for network television; one that, admittedly, took me a little while to really get, but once I did, I loved it.
I loved Ebonee Noel's Livia and Lashana Lynch's Rosaline and, of course, Medalion Rahimi's Princess Isabella most of all. A lesbian princess? Where else but in Shondaland?
But, of course, just as I started to get it and really love it, it was cancelled. It's been almost two years since they cancelled it and I'm still mad about it. When Rahimi guest-starred on Scandal as a young Bashrani lesbian who — spoiler alert! — gets killed by Olivia Pope, I thought, "Why won't the TV gods let her lesbian in peace?!"
---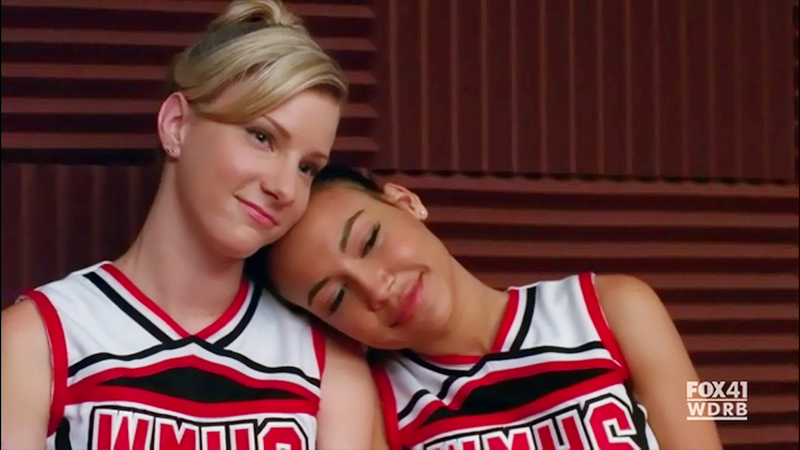 I really struggled with coming up for a show for this roundtable! I've been lucky. I've never mourned the loss of a dearly departed gay show. In fact, most of the gay shows I've truly loved have been blessed with a long life. Perhaps, arguably, even too long of a life. I present to you: Glee, Pretty Little Liars, and the mothership closest to all of our hearts, The L Word. Each ran for six or seven years, when in all honesty four or five was probably closer to their sweet spot.
There's a different kind of gut level pain that happens when you find yourself groaning at the DVR over a show that once made your life brighter and your heart flutter.You can't quit it, no matter how hard you try. Because really, what is life without Santana Lopez? What is the sun if Bette Porter isn't there to yell "fuck" at it? Do the days even really change if Emily Fields doesn't have glass in her hair? So you stay, and you curse yourself for staying, but in your heart you know – there's no other way. So, I can't say that I've felt the agony of crying for a show that was cut down in its prime.
But reader, that does not mean that I haven't felt pain.
---
In 2012, NBC aired a single season of a comedy called Go On about a support group for widowed spouses. The ensemble was a sitcom dream team: Laura Benanti, Matthew Perry, Suzy Nakamura, Brett Gelman, and Julie White, who played misanthropic lesbian Anne. It was a revolutionary show, not only because it landed well before the golden age of single-cam comedies rooted in trauma and depression and anxiety and grief, but also because it featured the first series regular lesbian on a broadcast TV sitcom since Ellen. There were no tired, cliched, tropey lesbian jokes; Go On wasn't Friends. The writing for Anne refreshing and Julie White played her with such compassionate, deadpan hilarity I couldn't get enough of it. Go On balanced laughs and pathos right out of the gate, something it took everyone's favorite modern found family comedies — Parks and Rec, Brooklyn Nine-Nine, etc. — at least a full season to figure out.
---
I do understand that I was the only person on the face of the earth watching this Battlestar Galactica prequel, probably because it went hard hard hard on the religious stuff everyone hated about the original series, but I still think it was one of the most compelling sci-fi shows I've ever seen. It was asking questions ten years ago that we're just beginning to grapple with today, about our online footprints and the data collected about us from social media networks and mobile phone companies and internet service providers and even those little frequent shopper cards you use to collect points for gas at Kroger. Specifically it was asking the question: After you die, could all the data you left behind be used to recreate you? Okay and if it could, what if someone plugged that data into — oh, say — a Cylon? Forcing this issue was prep school headmistresses and straight up cult leader Sister Clarice Willow, a psychotic bisexual Mommi played with cold precision by Polly Walker. It only lasted a truncated season and I think that's a damn shame!
---
Adventure Time
It feels a little bit silly to say I mourn a show that lasted 300 episodes and ten seasons, and one that came to a natural and very satisfying(ly gay) conclusion — but I feel about this show the way Natalie feels about All My Children: I would have watched ten thousand episodes. It never faltered, in my opinion; it only got deeper and weirder and more gratifying to watch. Heck, I would have even settled for a spin-off doing a deep dive into all the supporting characters. I loved the feeling of opening up the DVR menu and realizing five new episodes of Adventure Time had appeared like magic. It was my one of my favorite Saturday morning surprises. I'll miss that small thrill and Marceline and PB too, for a very long time.
---
Valerie Anne wants you to know Wynonna Earp is more than just a TV show to her; it's found family. You can keep up with the most up-to-date information about saving the show at fightforwynonna.com and tweet your support with the hashtags #WynonnaEarp and #FightForWynonna.
Carmen wants you to know that if you are not doing literally everything you can to help save sweet, sweet Elena Alvarez from the cancelled TV lesbian graveyard, she will cry into a thousand damp pillowcases. She will never, NOT EVER, forgive you. Watch it right this second on Netflix and tweet it: #ODAAT and #RenewODAAT.
What gay shows do you actually mourn?