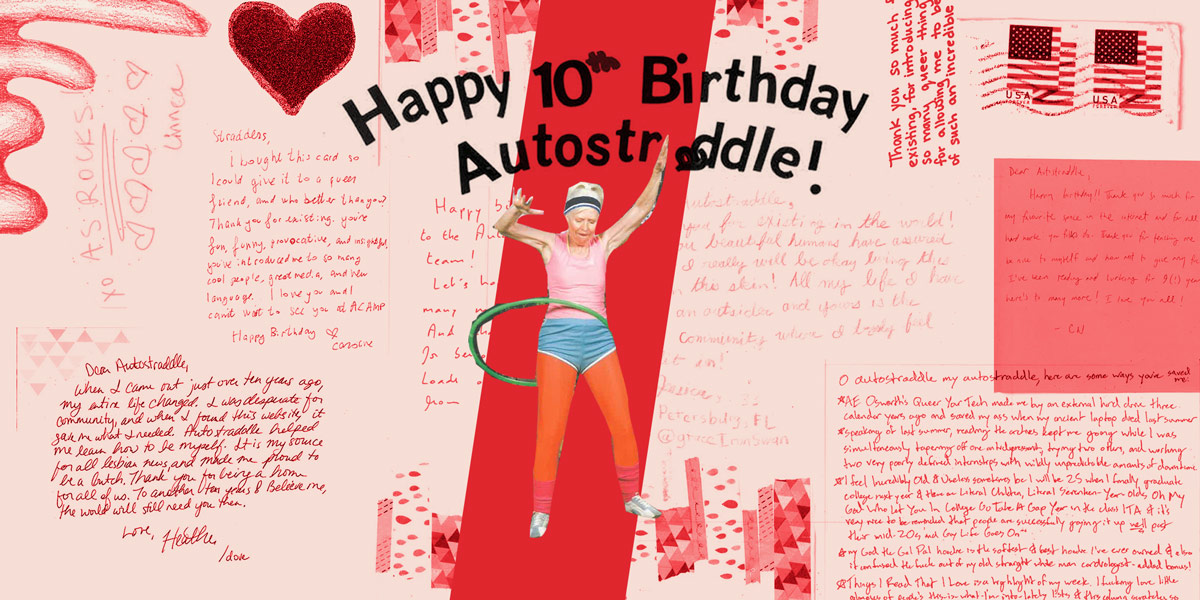 Wow, okay, it's March 8, 2019, it's Autostraddle's 10th birthday, and as always, our community is the greatest thing that has ever happened to any of us.
A few weeks ago I asked you to send Autostraddle birthday cards in honor of our 10th birthday, and y'all more than showed up. Not only did you send cards and love notes, you also sent us homemade vegan cookies, cash donations, and a fucking handmade seahorse enamel charm?!?!?! You're the best. You're the actual best. We love you so, so much, and as we always tell you very honestly: we would not be here without you. Not only does your cash money keep us very literally alive, but your support, your love, your community spirit, and your belief in us keeps our hearts and spirits alive every single day. You've been keeping us going for 3,650 days. You're perfect.
Thank you for these warm birthday wishes. Please know that we are gonna tuck them into our hearts, next to all the kind comments and cute tweets and nice Facebook messages and adorable in person convos y'all have gifted us over the years, and we're gonna cherish them forever, cause we cherish you, our community, forever.
Here are some cute cards y'all wrote us. You kept saying thank you – and we wanna keep saying thank you – so let's just keep saying thank you to each other, over and over and over, for forever. Thank you, truly madly deeply. Thank you.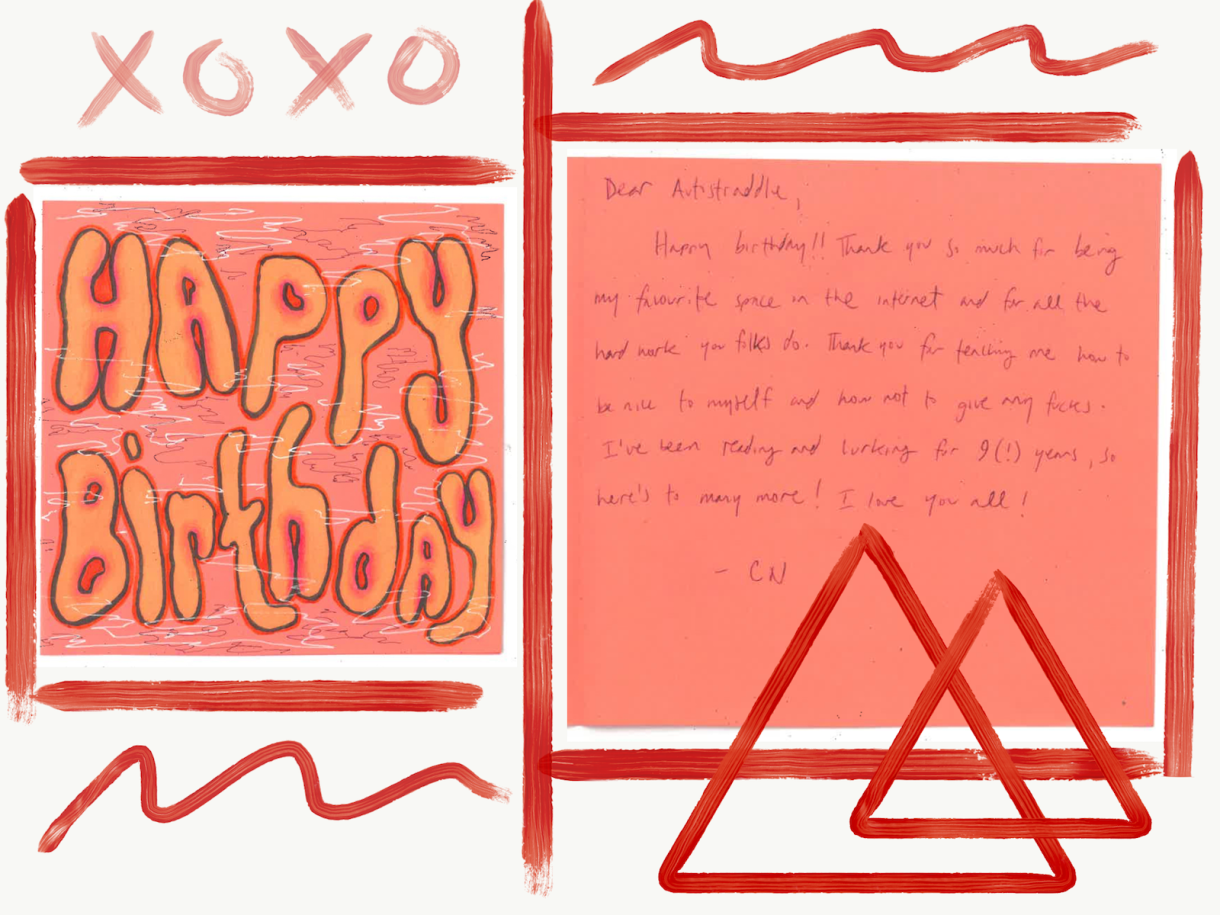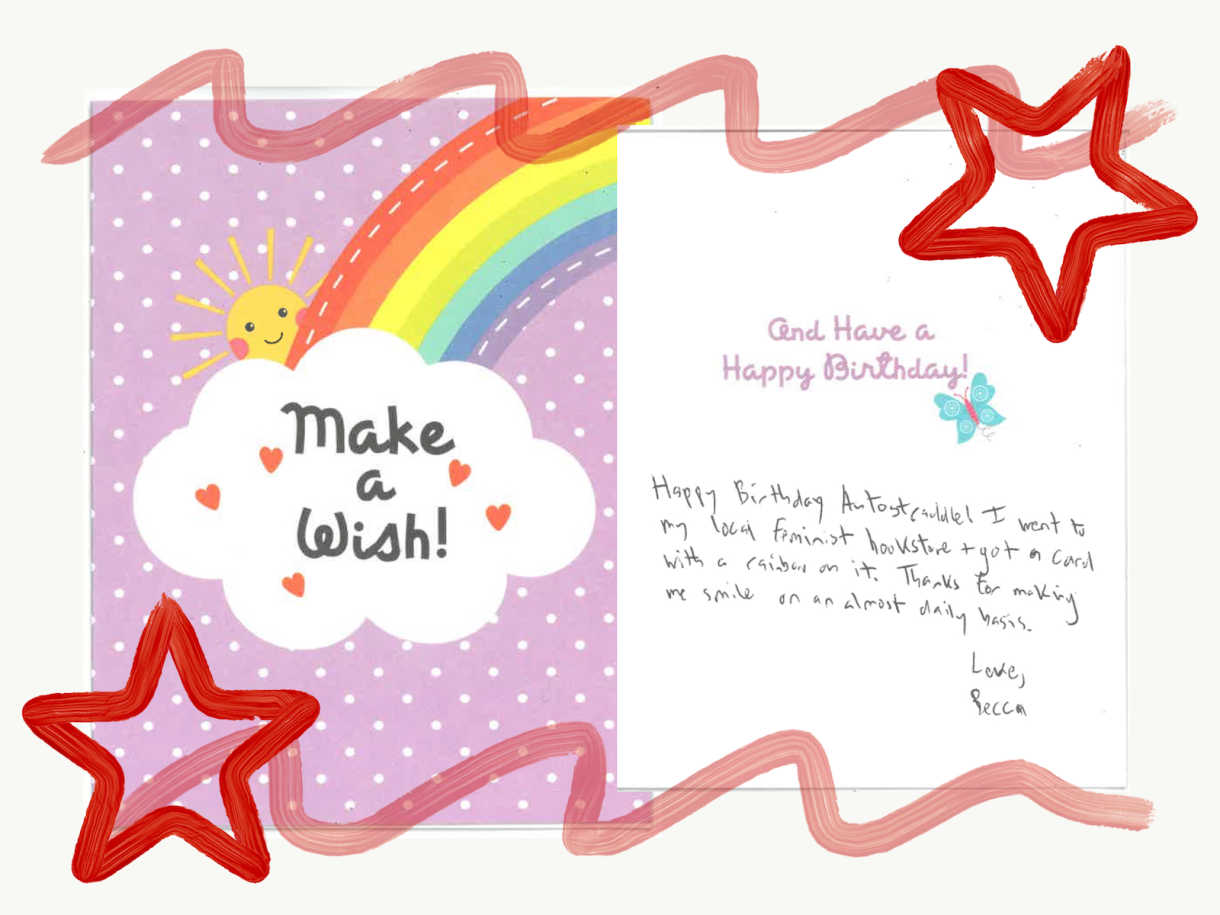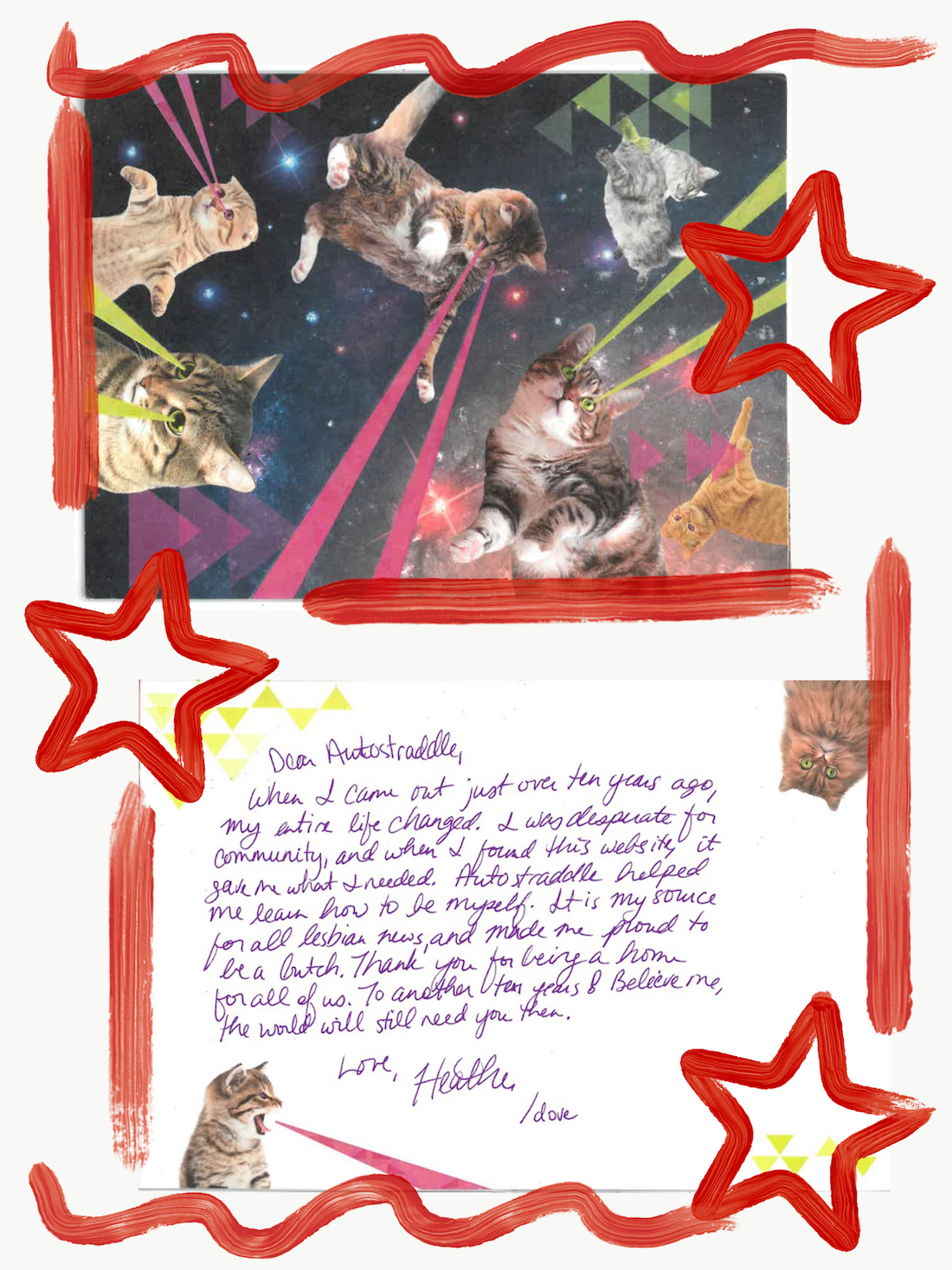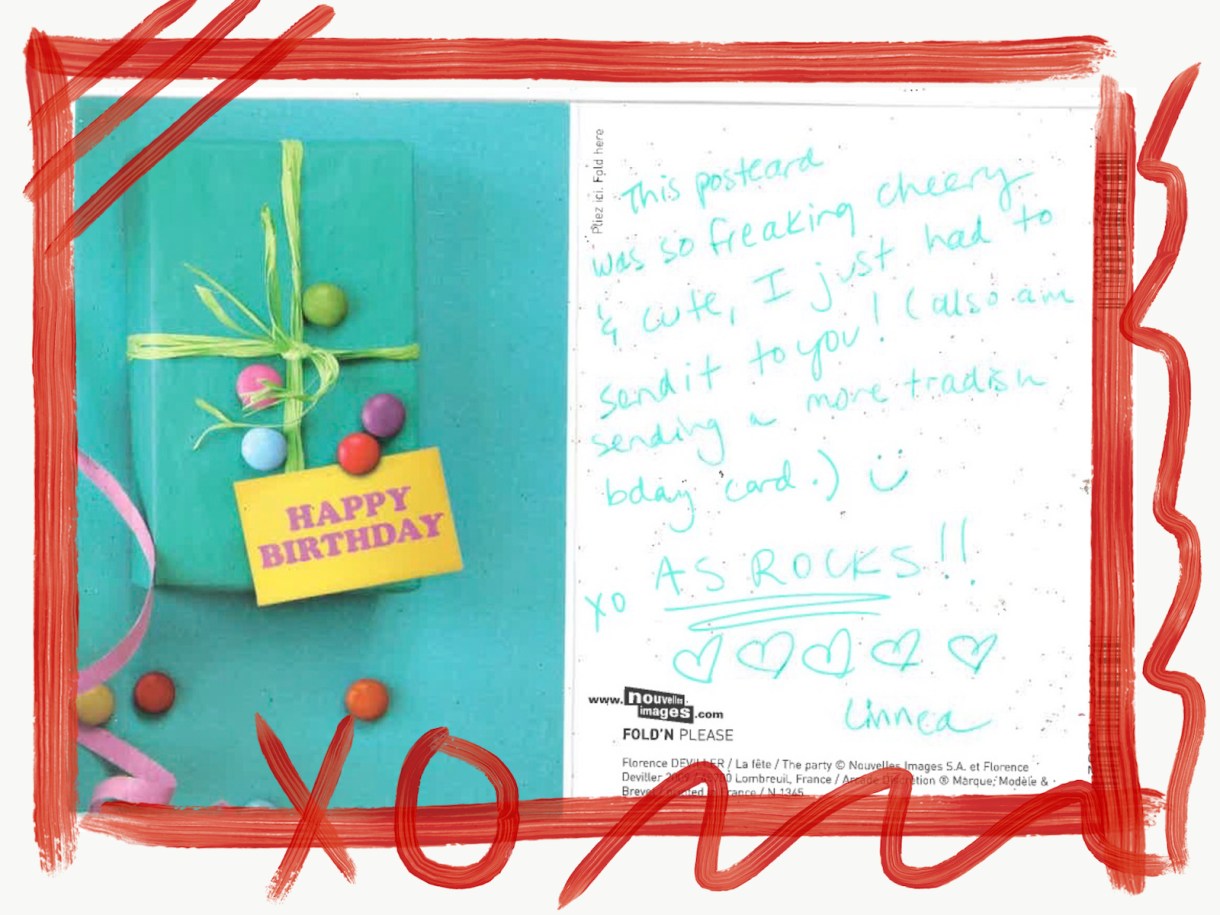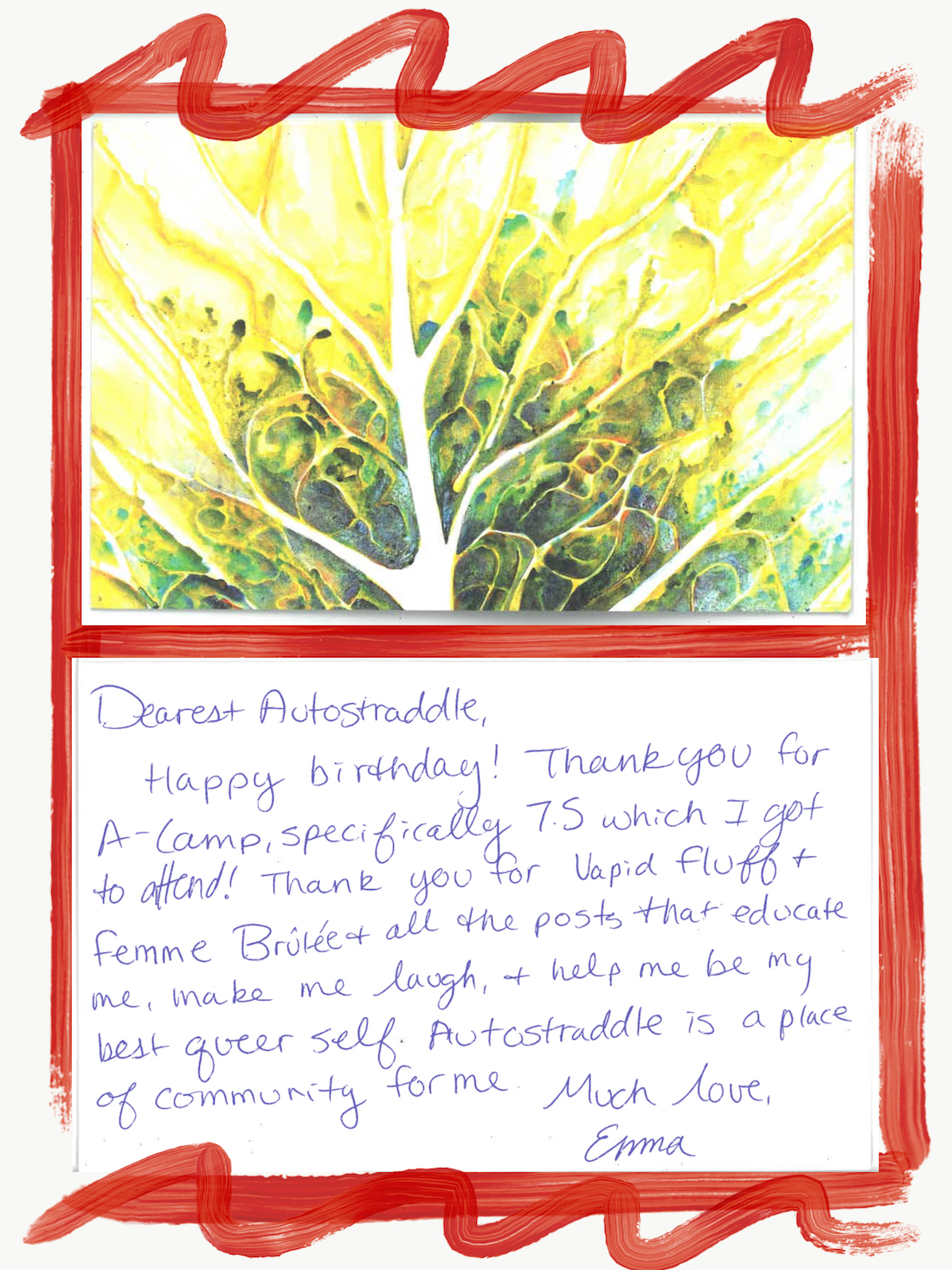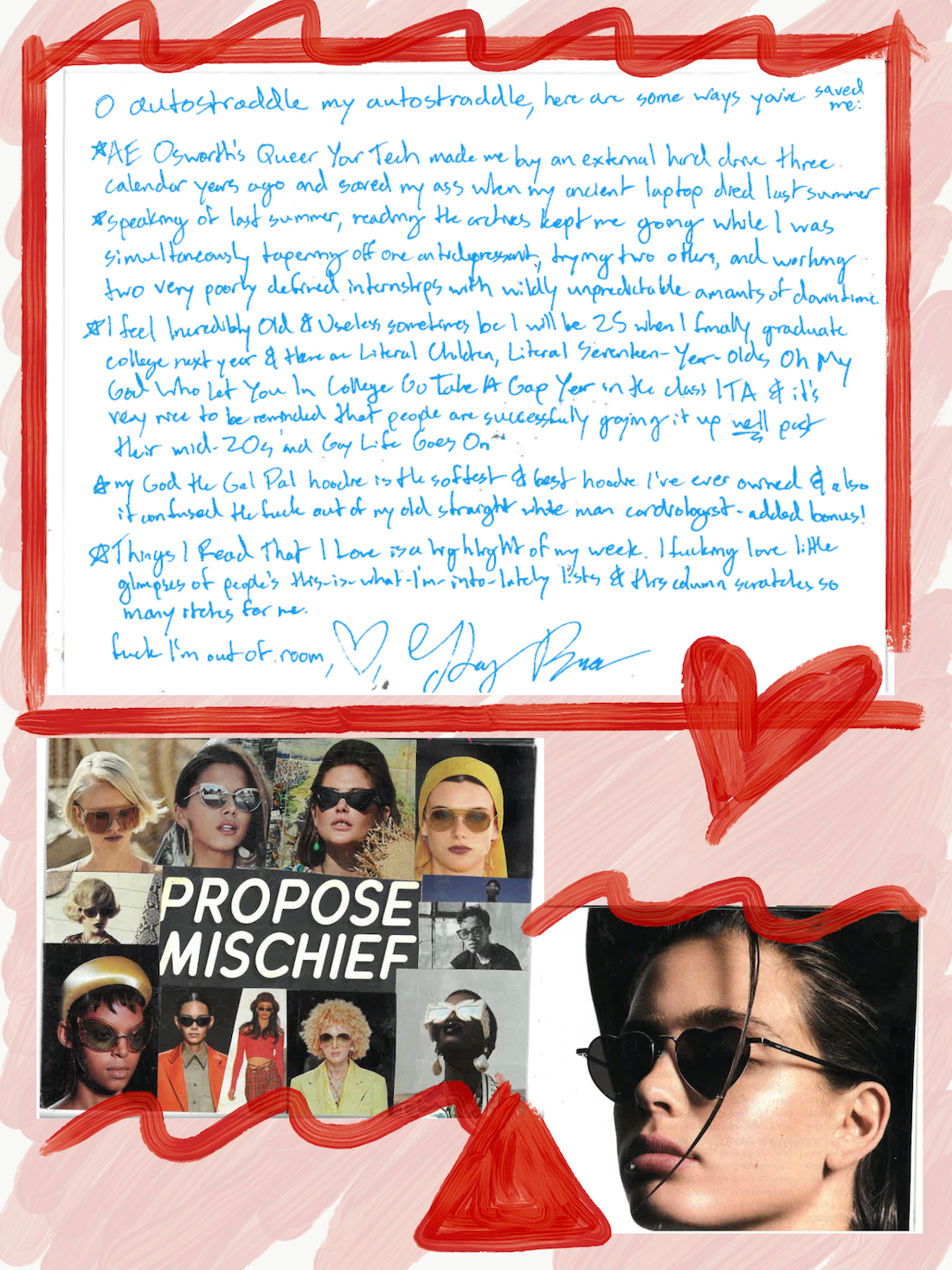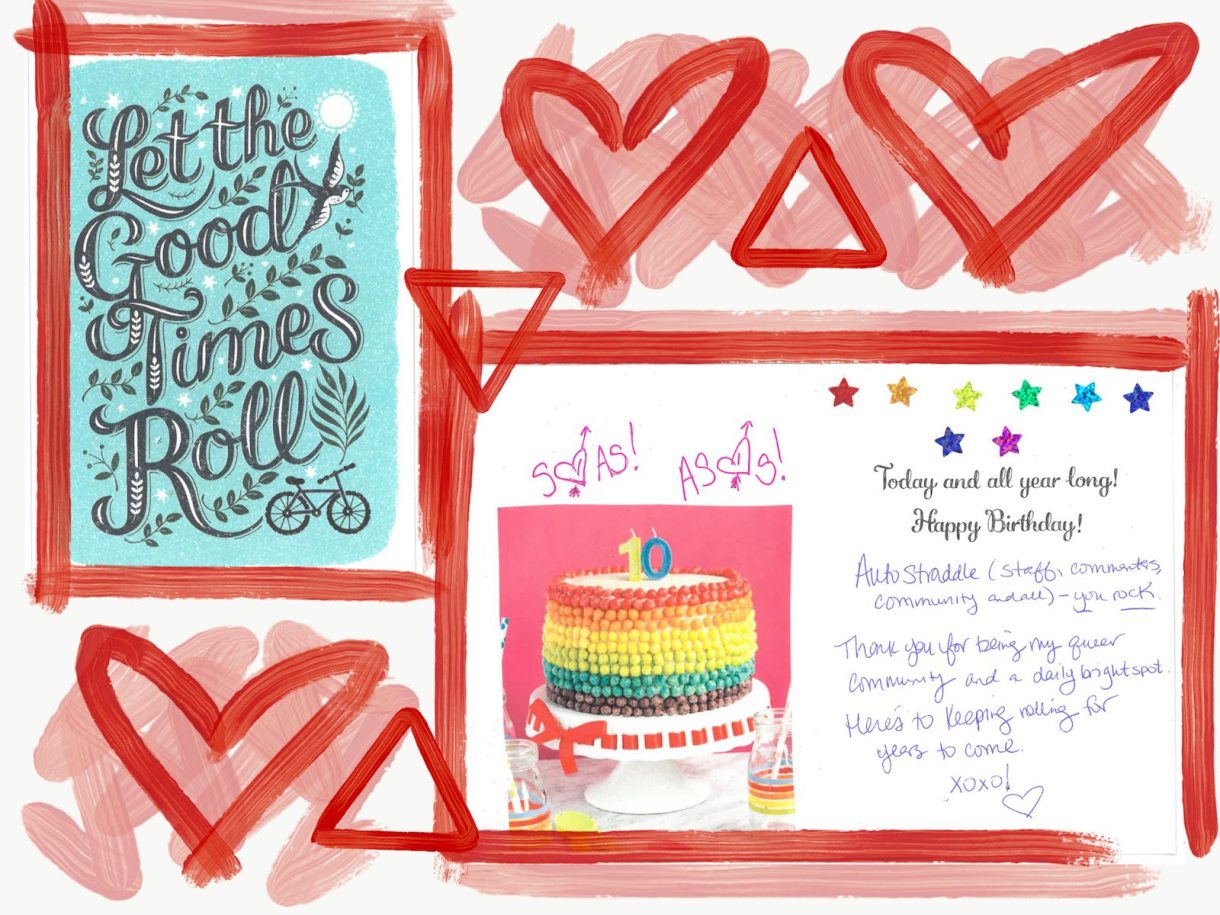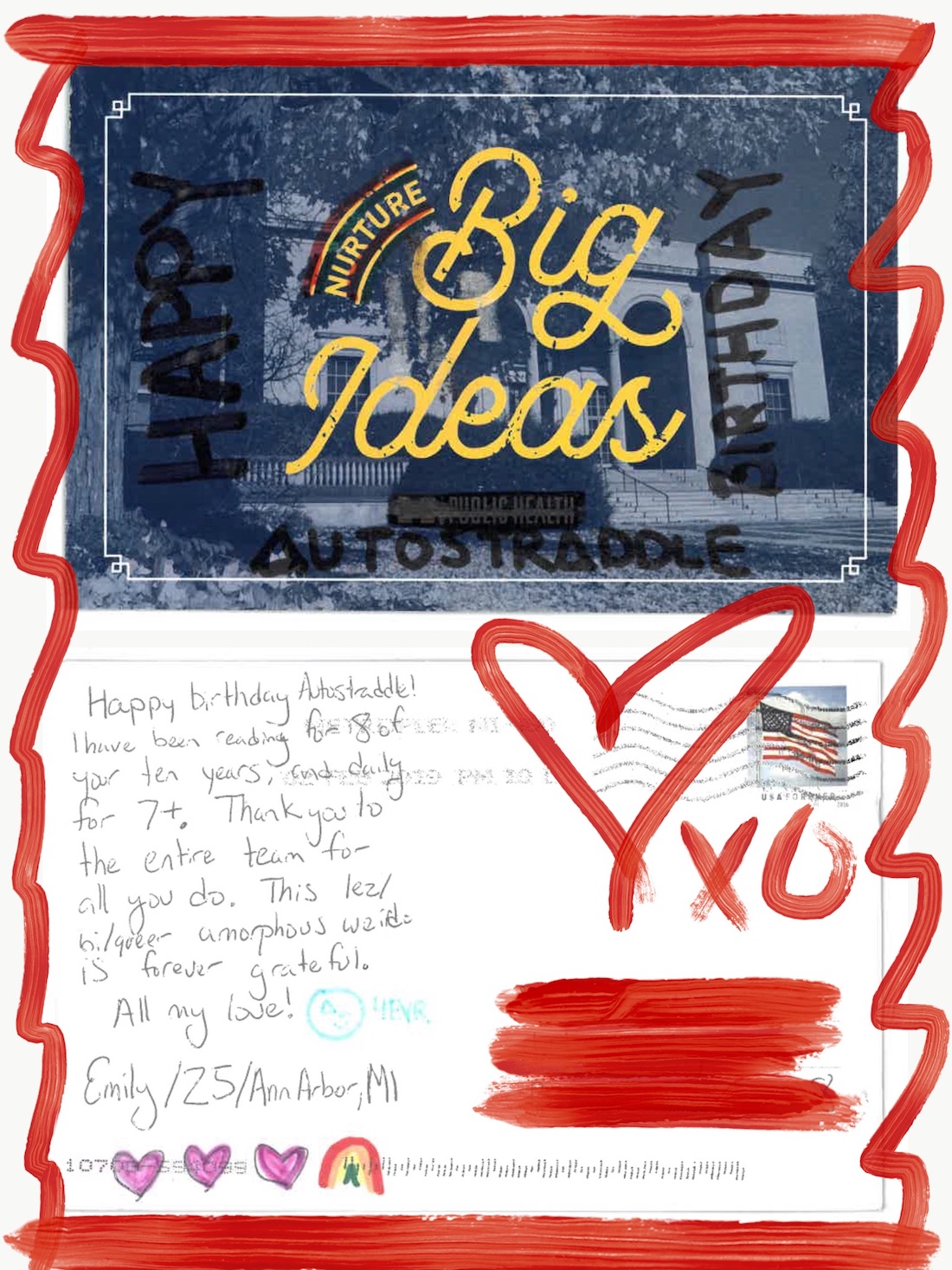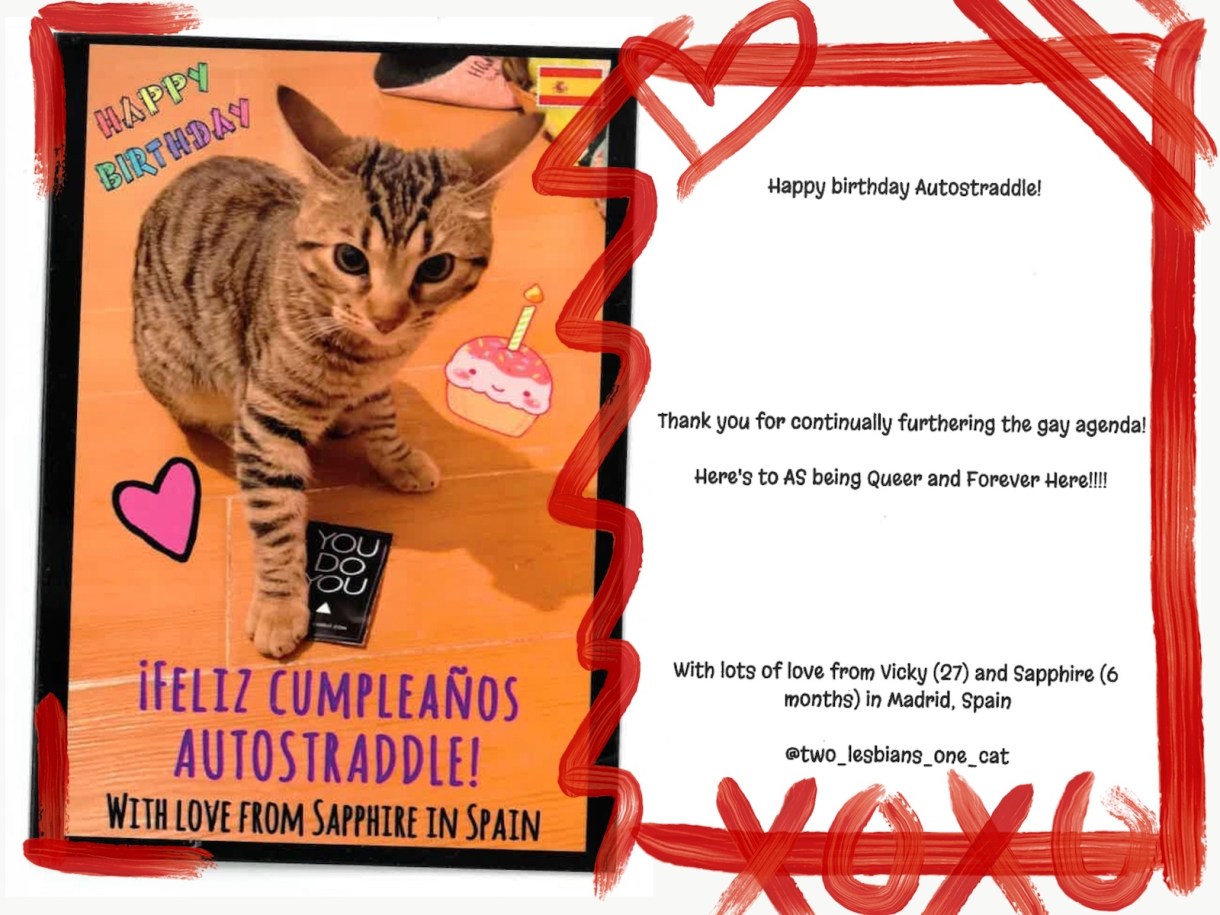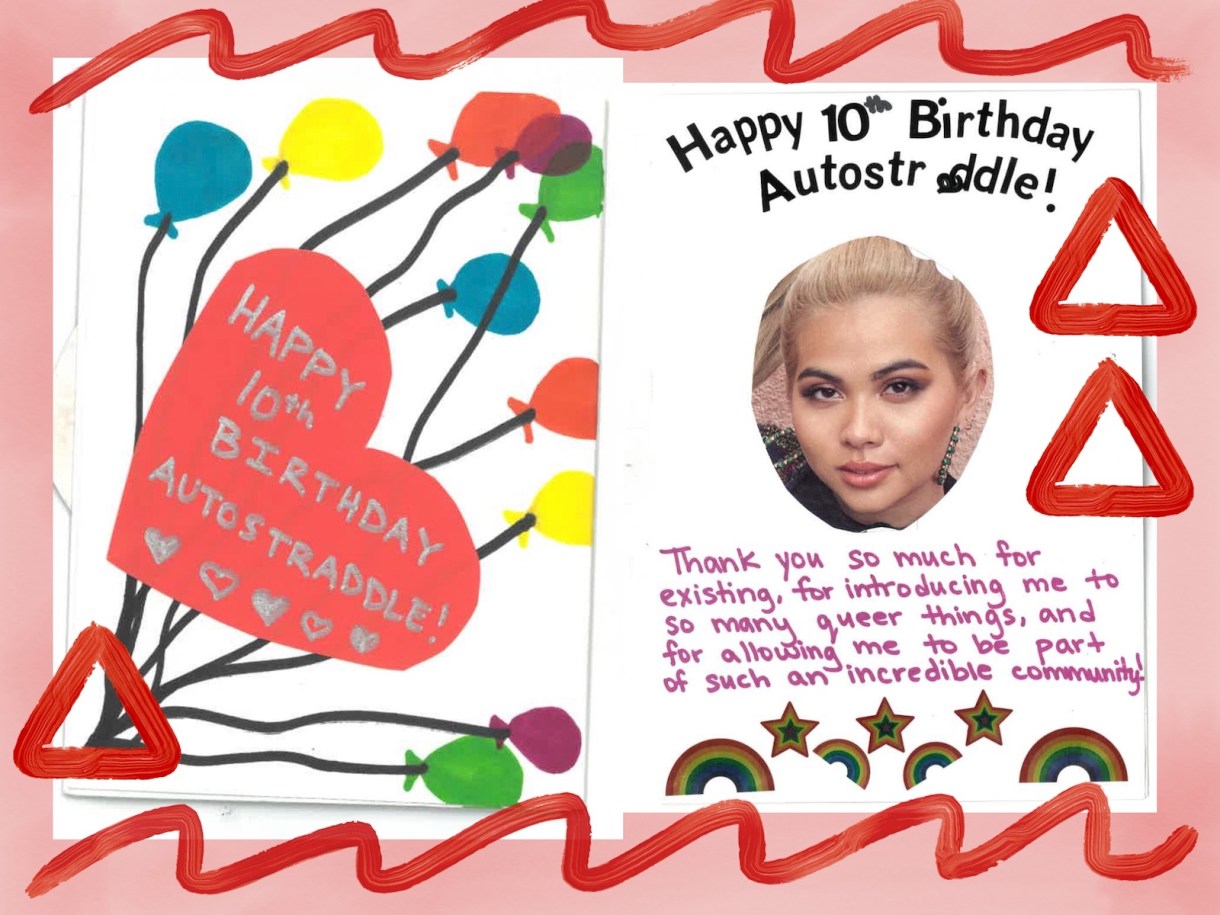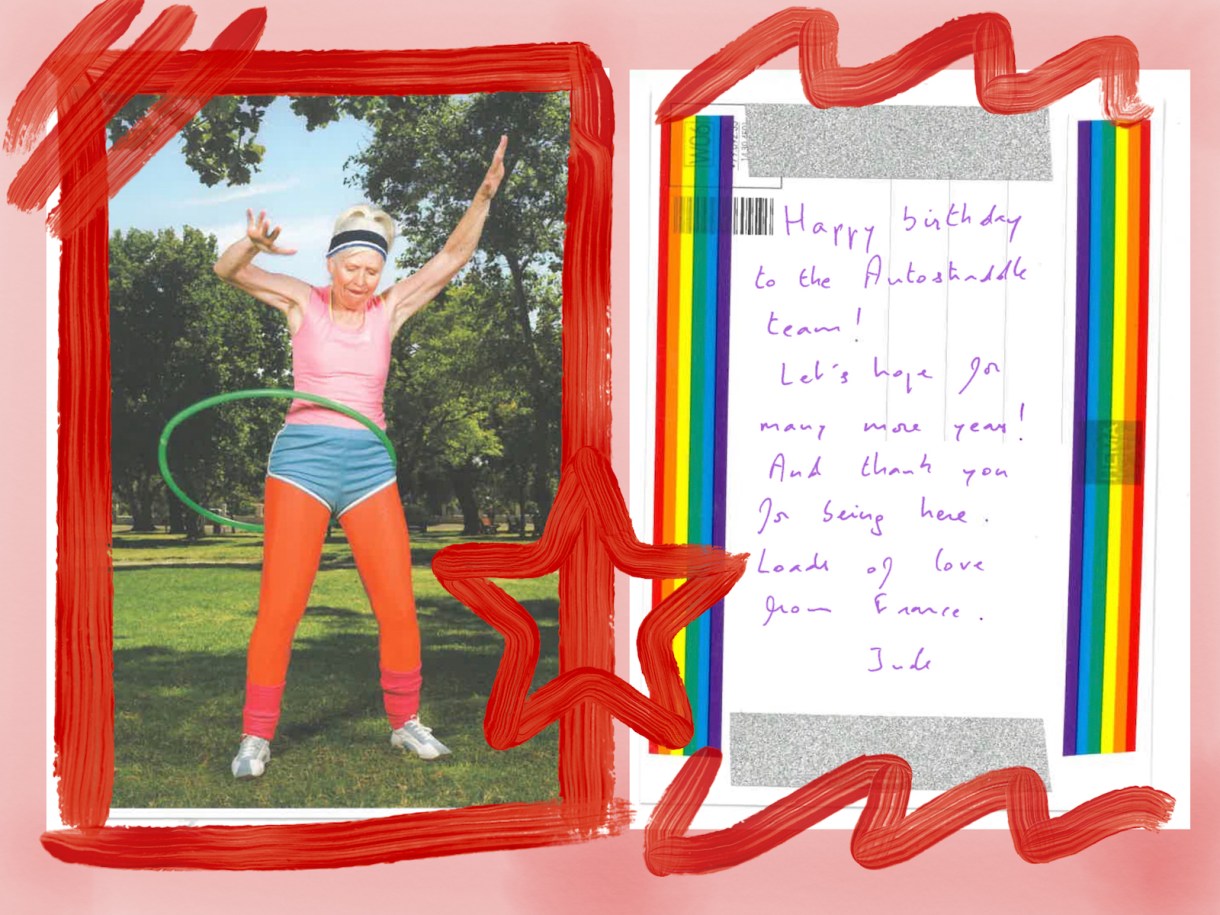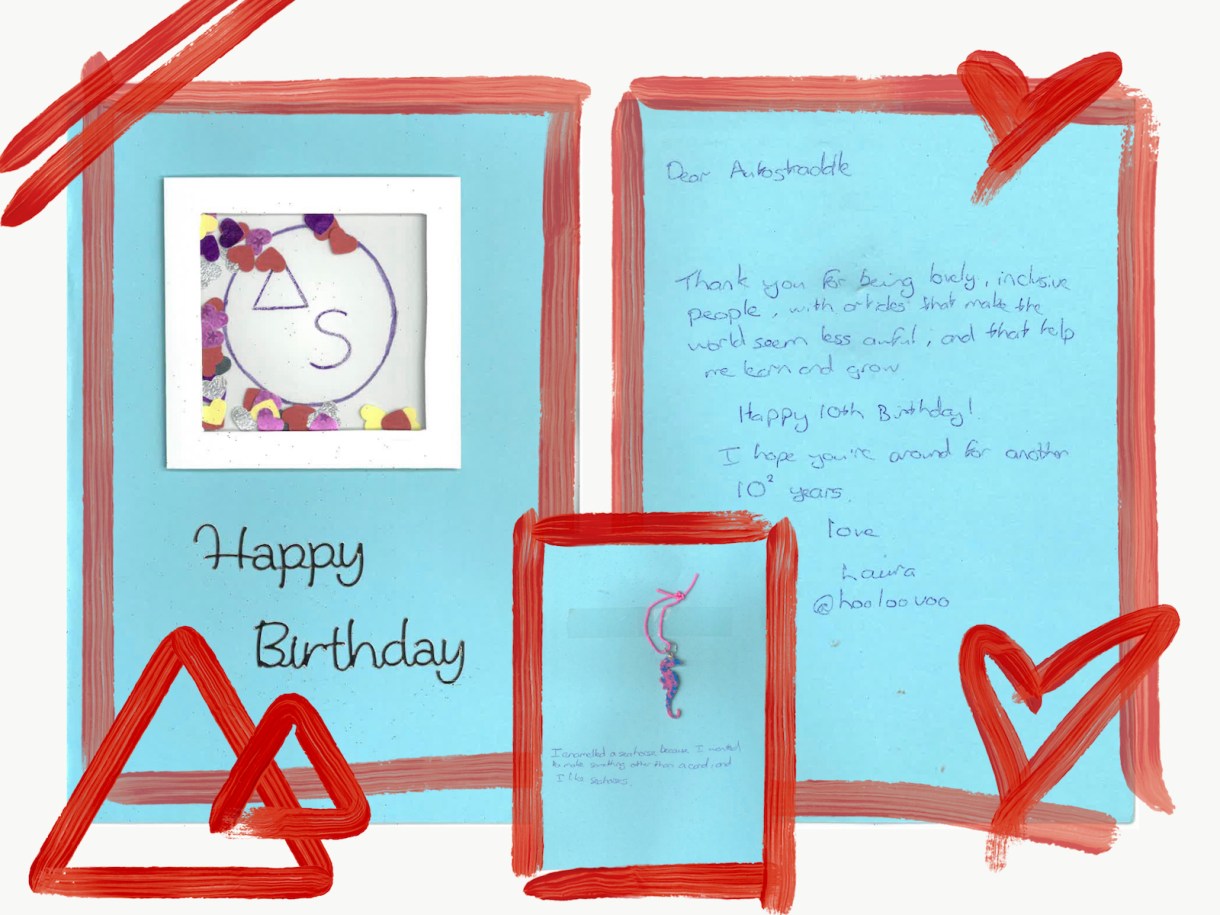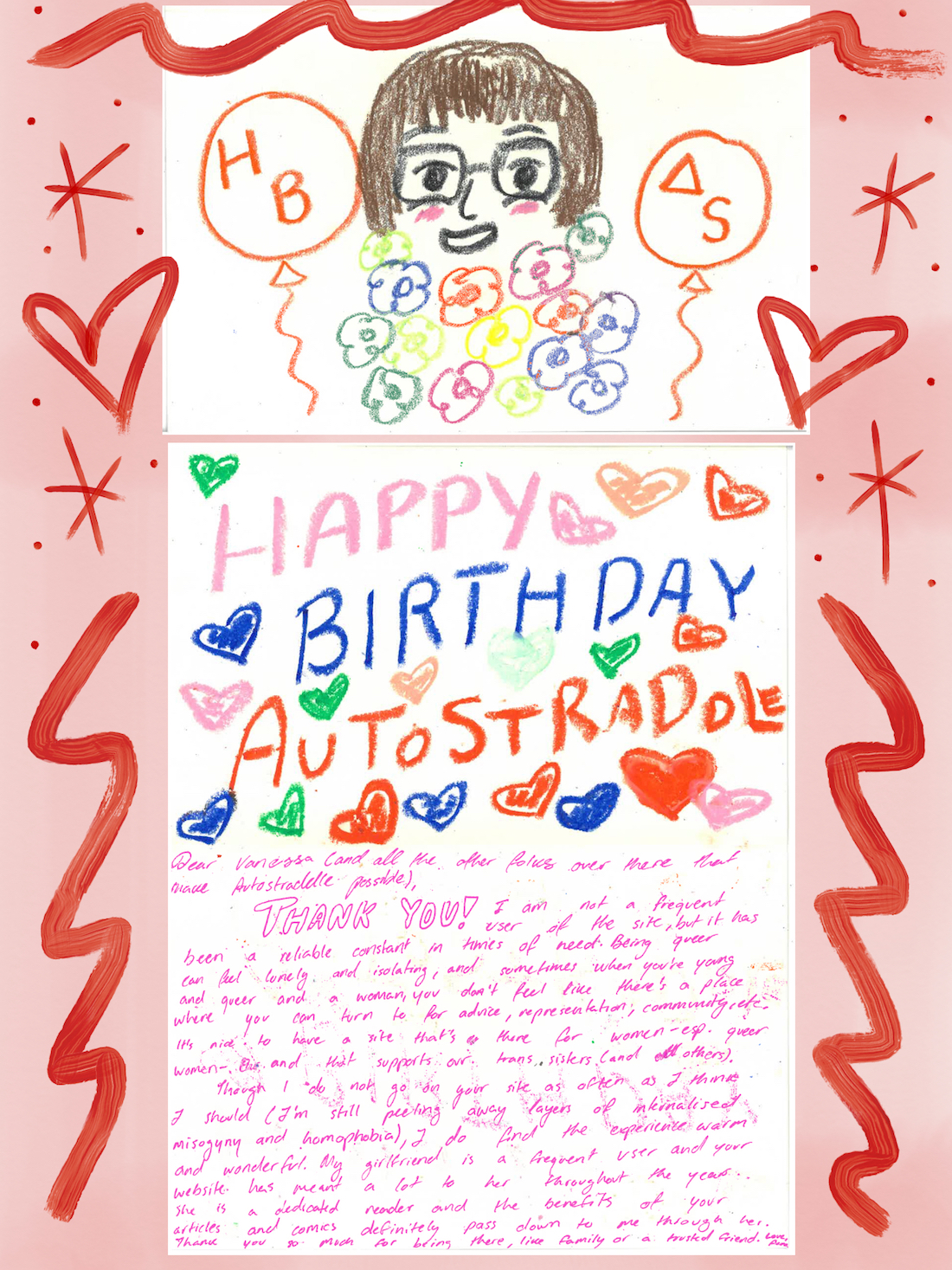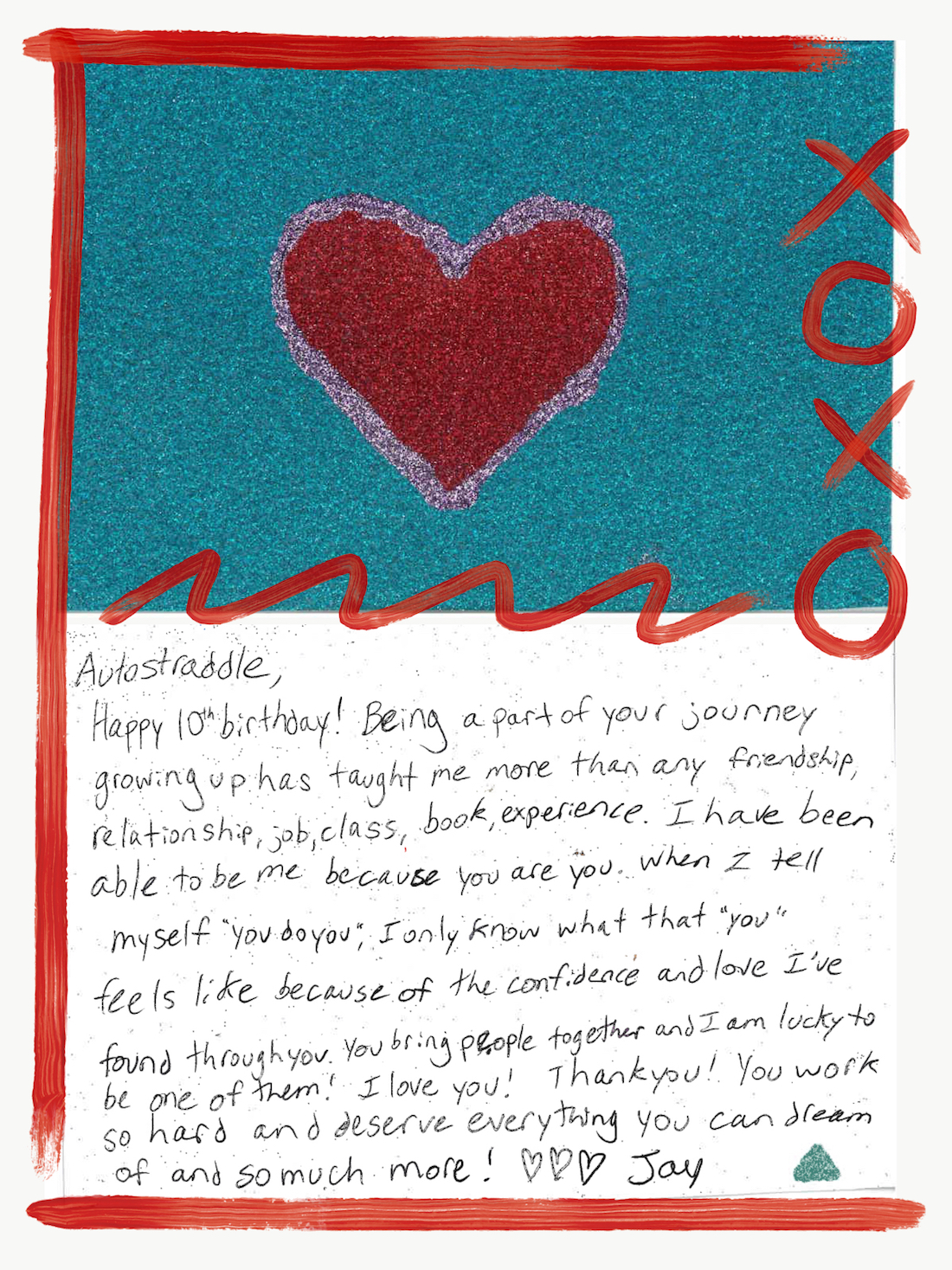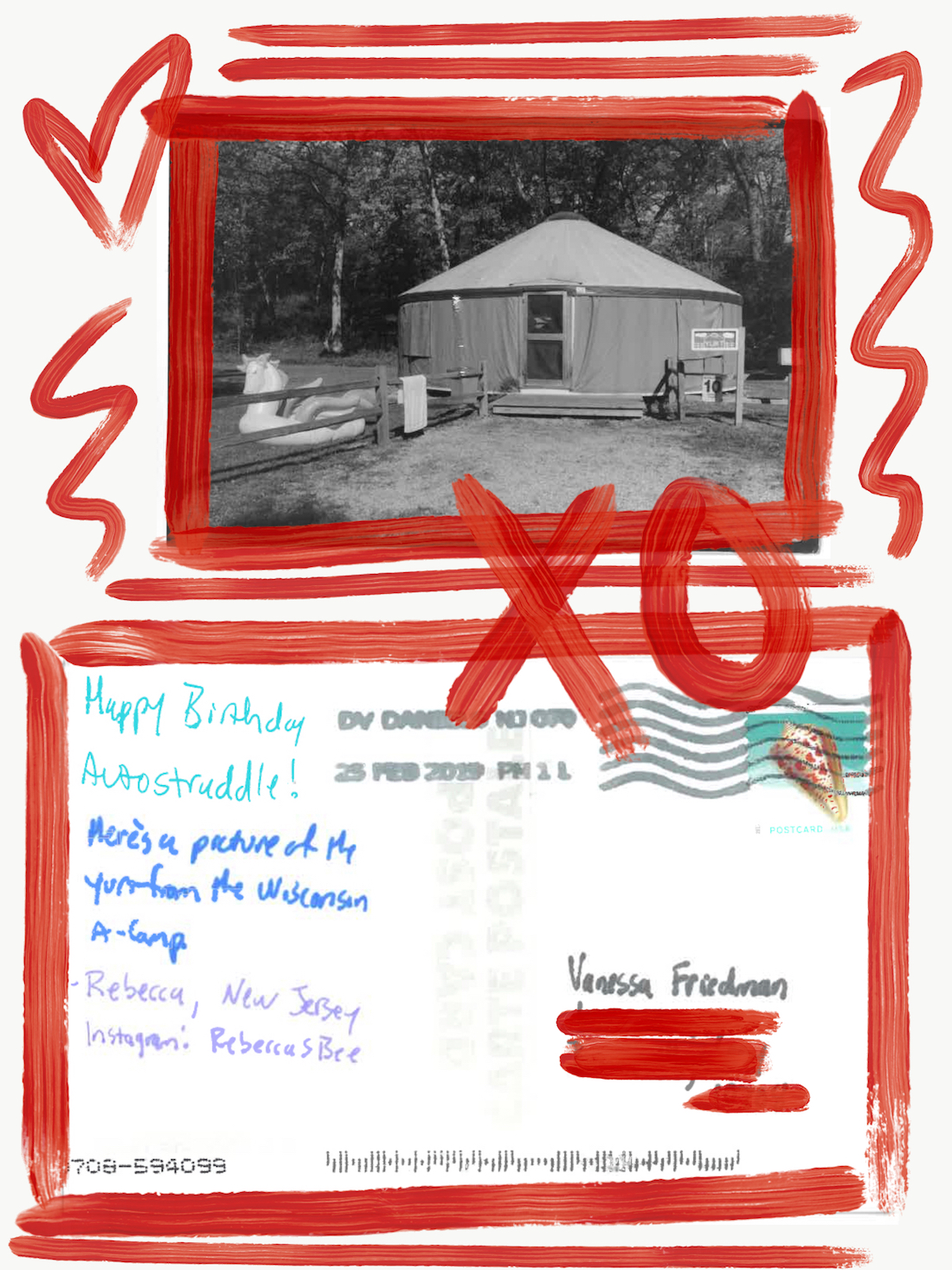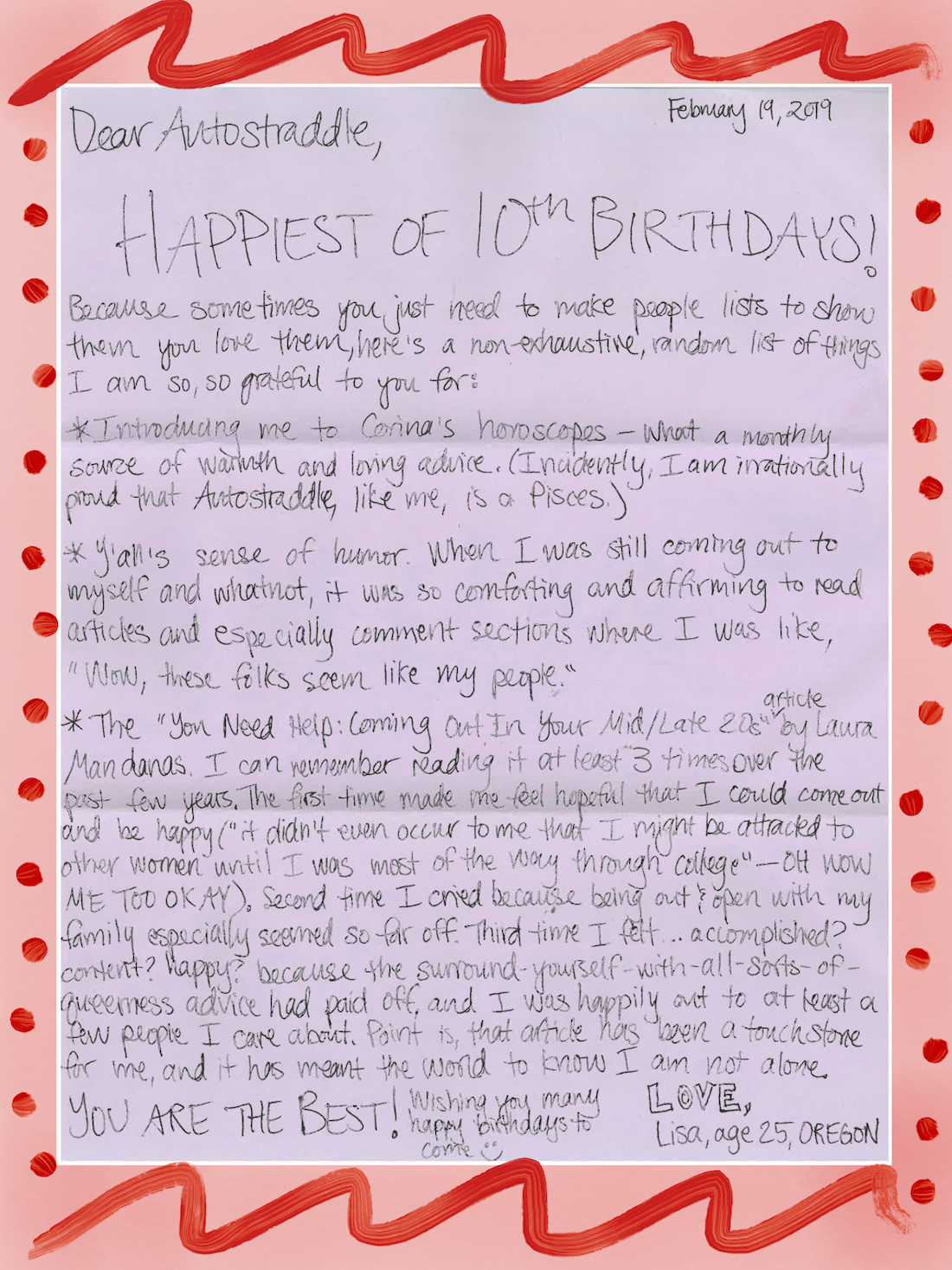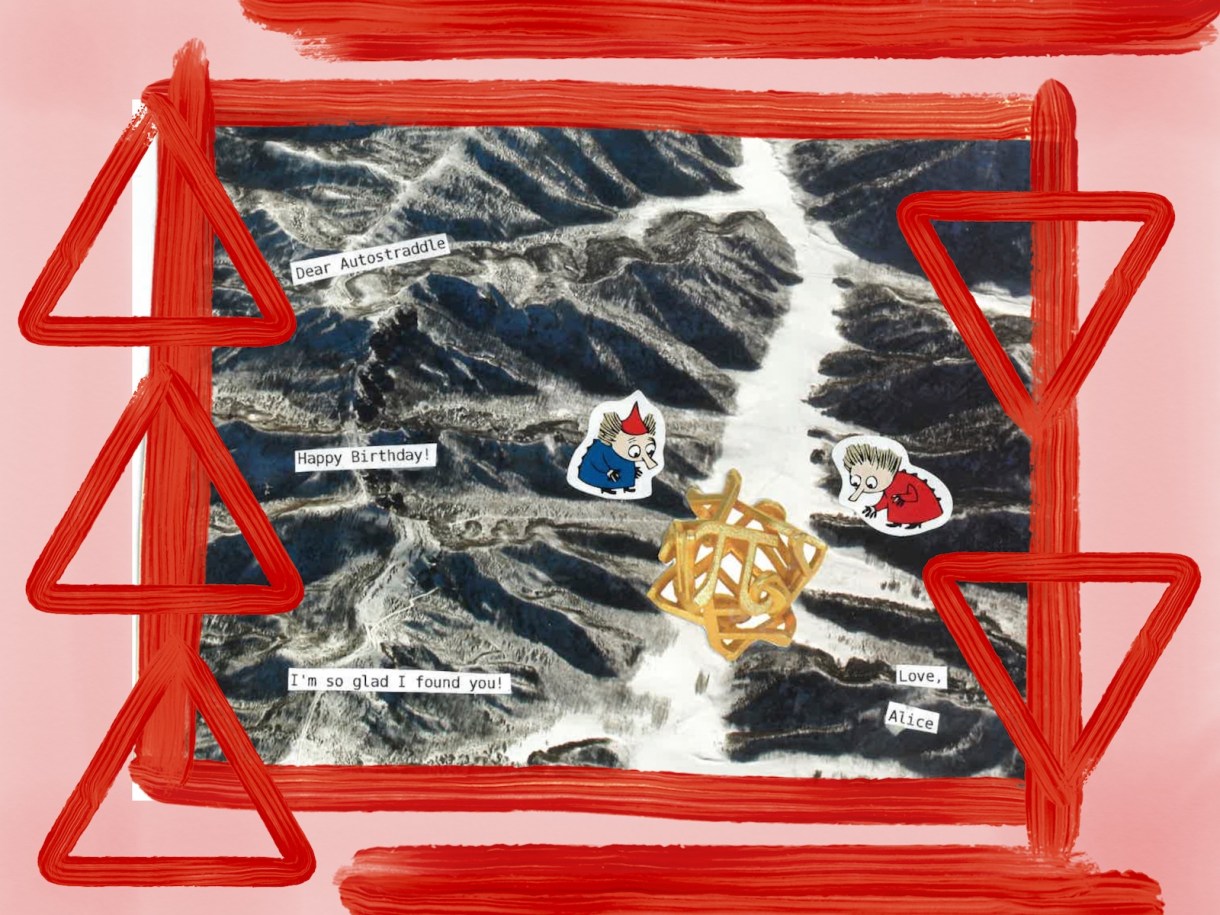 ---