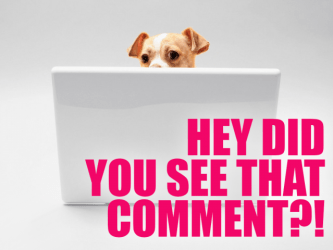 Hello, grillmasters! Did you have a nice BabeBQ?
This week Kate launched a friend finding mission, Carolyn landed in LA and Lydia conversed about Converse All-Stars and St Vincent's style.
Also, check out these 95 feminist photos from around the world, some vegan and gluten free junk food substitutes and this mixtape about lost loves and missed connections.
In addition to all that, Yvonne talked tacos and home in her new column, Ali made the nerdiest back to school shopping list of all time and Carmen gave us some tips for nomadic living. Now let's talk about you!
---
On Relevant To Your Interests: A Back to School Shopping List for Nerds:
The Paper Jammer Award to Kate Kirby: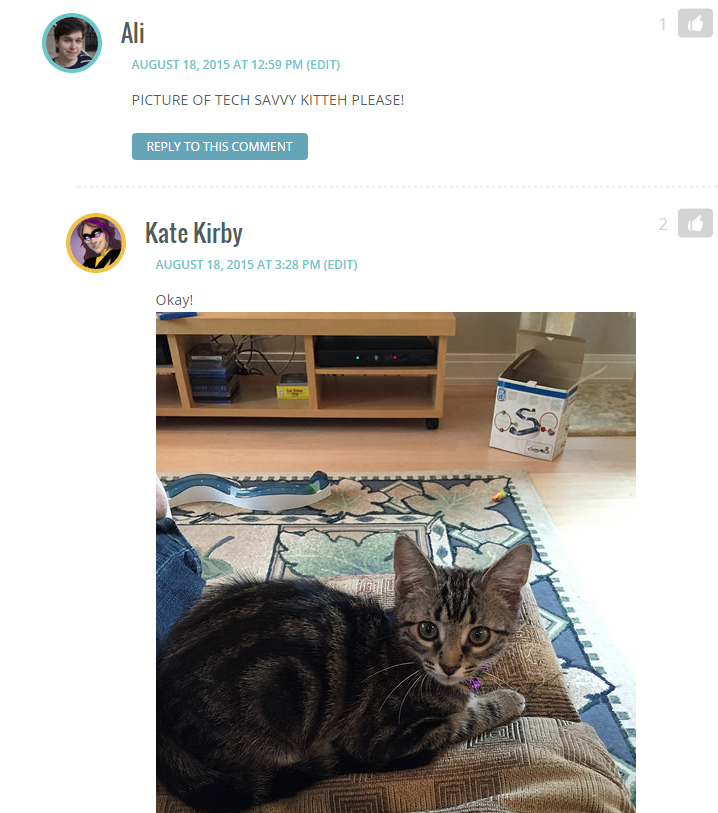 On Friday Open Thread: I Wanna Hear All About Your #AutoBabeBQ Plans, and Also the Rest of Your Life:
The Best Advert For An AutoBabeBQ Award to Carmen SanDiego:

The Bees Is Hilarious Award to Rey:
On Five Ways To Tenderize Tough Meats With Science:
The Sound of Meatsic Award to Lex: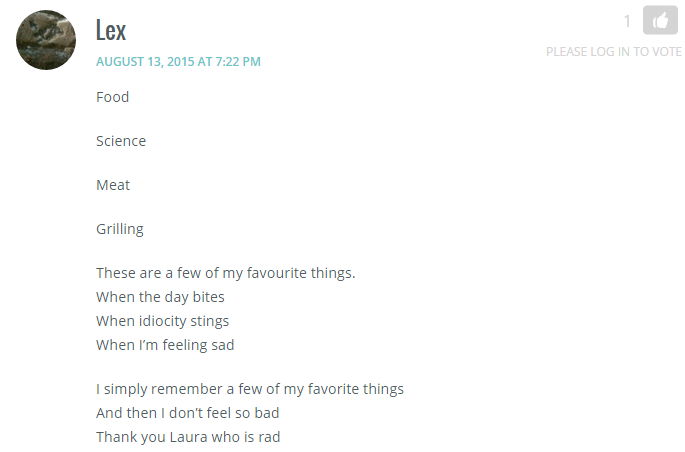 On Saturday Morning Cartoons: Exit Strategy:
The And Maybe A Cat That Pretends Not To Care Award to Zarco Nimmo:

On 21 More Lesbian Slang Terms You've Probably Never Heard Before:
The Made For Each Other Award to Emma:
On Hey Chuck! Here's Proof That Converse All-Stars Go With Everything in Your Closet:
The Dealbreaker Award to Kenz:

---
See a clever, hilarious or thought provoking comment around this website-ship? Email it to me at: carrie [at] autostraddle [dot] com!