It started in 2009.
That summer I lived on a back porch with Libby, because it was cheaper. My alarm went off every morning one hour before hers and the air conditioner would hum hum hum and there were zero curtains for the wraparound full-size window panels that covered three walls. We lived inside of a glass box. We never cared. We smoked inside and I killed all the bugs and she and I did crafting projects together on her bed and eventually, I put a fridge next to my bed and filled it with 30 Coors Banquet cans at once.
That fall I moved into a new apartment for three days, living on a mattress on the floor and eating toast for lunch and dinner as I waited for my lease to go through. And then it didn't. I moved into the sunroom of a group home filled with my friends that night and stayed on their couch for 30 days rent-free, sometimes worried about where I'd ever rest my head again and other times simply happy for the company. I stayed up late and waited for the last of the drunken herds to go home after parties. I gave money for utilities and parties and I bought many a six-pack for the crew. I was technically without a space, but I definitely had a home. I stayed there, moving at the end of the month into an open room for a year. (And now, as a rent-paying official citizen of the world.)
Next August it was time to move again, although I wasn't able to at all. I had a new place, but it wasn't empty, and my time in the big group home had come to an official end after I got chased out the front door by the new tenants, pile of magazines in hand. I had a couple days to bide my time with only 1/30th of my substantial pile of useless crap in tow, so I packed my Diane von Furstenberg suitcase and brought it to the house downtown where my girlfriend at the time lived. I spent a week there, living off of ramen I'd buy down the street and eat for dinner without any additions. I didn't want to take up a lot of room, and I kept my suitcase in the hallway so that technically I was still free. Still roaming.
A year later, I moved into the upper back porch of a big house. I spent all of my time in the living room trying to assemble a future. "We move out September 30," Carla kept repeating to me. But I had no job and I was depressed and all I knew was that I needed more time. When October 1 came, I was situated in my friend Amanda's living room, where I set up a clothing rack and slept on a mattress on a box spring on a floor. And I was home.
I thought maybe I'd stop being a nomadic wandering kind after that, and especially after I secured a steady job and waved all my problems goodbye. But when my housing plans went awry earlier this year, my old ways came back to haunt me when I crashed at my friend Soph's house, in a guest suite that had a tiny kitchenette and even a private bathroom, until the house we were moving into together was finally read for us.
It's been six years since 2009, but I still find myself a perpetual houseguest who has a habit of landing in semi-private spaces when everyone else has a door that shuts on a room to call their own. I consider those spaces unusual spaces — they're not quite rooms, but they're not quite public space, and often not even communal space. I am the person who offers to live on the back porch. I am the person who would be down to live in the tiny guest room the dude who lived in your house before you used as a TV room. I am the person who can squeeze herself into any barrack, pack everything up on command, and feel at home simply by surrounding myself with my vintage suitcases.
If that sounds like you or someone you're about to become, get ready for the wild ride with these tips, tricks, and product recommendations. Also, send me postcards.
---
1. A Set of House (Guest) Rules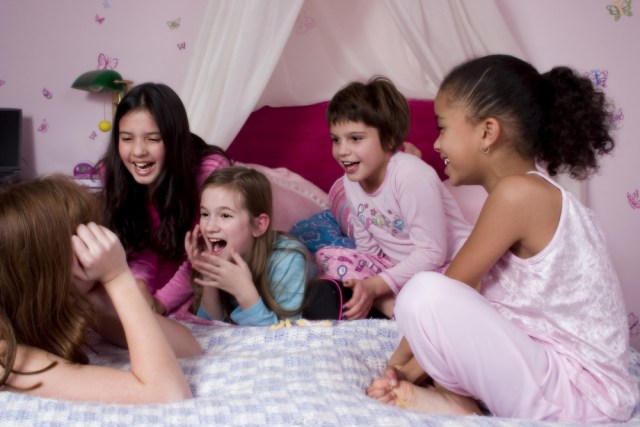 When you're caught in an unusual space — a space not built for you, or a space not built for people, or a space not meant for long-term occupation — it's important to remember that you have the ability to go home. That's a privilege, you know. A privilege and an honor. Every night you will rest your head, however uncomfortably and however late at night after the last beers are consumed, at home.
It's also important to remember the limitations of living in an unusual space: the lack of storage and, presumably, a long-term arrangement for where to put any unpacked belongings before swiftly packing them again. (At certain points in my life, I began simply refusing to unpack anything, ever. Everything seemed temporary. Everything seemed easier when I knew I could flee at the drop of a hat.)
When it comes to living in an unusual space, the only route to survival is to count your blessings and minimize everything else. Your goal as a houseguest is to be out of sight and out of mind; your goal when living in a private but transitional or otherwise unusual space is to be able to make a quick run for it. And so you scrunch.
This is where we begin.
Pack Light. When you're getting ready to live transitionally or otherwise in an unusual space — when you're moving onto a porch with absolutely no closet and you have no furniture, or you're getting ready to live on a sofa or a couple of sofas for a couple of days — you'll need, first and foremost, to pack. You will not be able to bring everything. There will be no way in hell you can bring everything. Use your absolute favorite suitcase and a sturdy, reliable, and slightly off-season backpack.
Pack travel size anything and everything, if possible. Know that you are prepared to make your own way, even if you're in someone else's house. Pack razors (or don't), a toothbrush and toothpaste, a towel, shampoo and conditioner (or don't), soap, etc. Use the smallest possible forms of these things: travel-size tubes of toothpaste, shampoo, conditioner, deodorant, lotion, lube. O.B. tampons and a travel-size bar soap in a cardboard box.
Bring only your favorite and most practical items of clothing. Nothing that requires dry-cleaning, hand washing, ironing or hanging. Bring stuff that accommodates a wide range of occasions but is also comfortable. And make sure you look damn good in it because it's gonna be all you have to show for yourself.
Bring books you haven't read and books you'll reread for sure.
Bring with you things other people can benefit from, or that you can share. Bring leftover cookies from Grandma's house, big blankets you used to keep folded by the bed, extra spoons and forks, money for the party this weekend, a big ol' bag of solo cups, your L Word DVDs.
Now, sometimes you're not in an unusual space because you're a guest. Sometimes, you're in an unusual space because that's your motherf*ckin' home. Got no closet? Got no furniture? Live on a deck? You can make it! I promise! But first, strategize and get the shit you need.
---
2. A Clothing Rack, Instead of a Closet
Whether you go big or just buy the ten-dollar metal hot mess on wheels you can find at Target without trying, a clothing rack will become your best friend in a portable space. Depending on your space, some features will be better suited to your needs: There are clothing racks that adjust in width and height, clothing racks with covers and built-in shelving units, and so on and so forth.
If what your space is missing is a closet, buy something that resembles an armoire, but with fabric instead of hard material as a frame, and also collapses into a stack of tin sticks. If what you're looking for is that model-who-just-got-to-town vibe, check out the basic one-rod adjustable clothing rack I refuse to throw out that saved my life for four years. If you have a lot of clothes, double up on racks.
---
3. A Suitcase Collection, Instead of a Dresser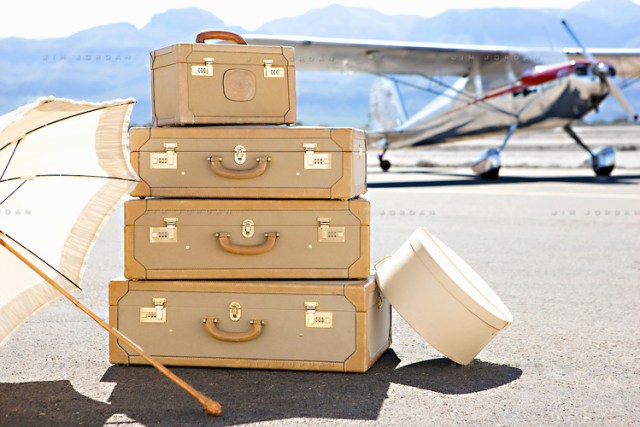 I have a collection of vintage suitcases that I began to buy, earnestly, out of a straight-up desire to own vintage suitcases. These bags are my everything. In every room I've had since I left my college dorm, they've become a sort of decorative sculpture, stacked on top of one another in corners or pushed ever-so-slightly under my bed. Right now, since I have no dresser, I use the DvF to store my pajamas and keep it at the foot of my bed. All my clothes that don't fit in my big IKEA clothing rack are stored in the rest, stacked behind a chair in my room.
Because I have these, I want for no furniture. My entire life is literally always packed and ready to go. I am legend, is what I'm saying. And you can, too.
Though you can't buy vintage luggage through our affiliates (sad, I know), you can buy a tote-a-ton bag from Samsonite, wannabe vintage trolley suitcases, and this kick-ass Las Vegas luggage set. I fucking love Las Vegas.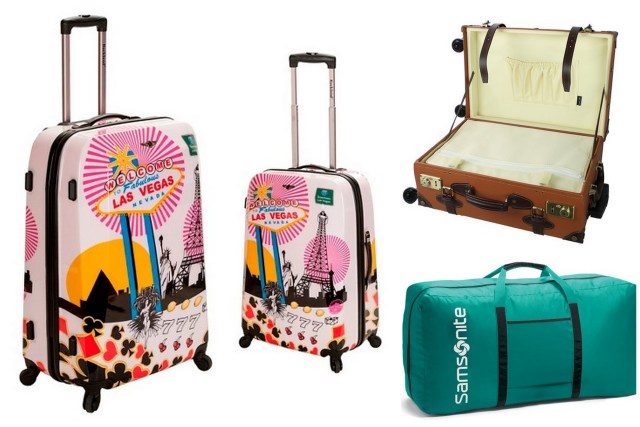 ---
4. A Mattress That Doesn't Weigh You Down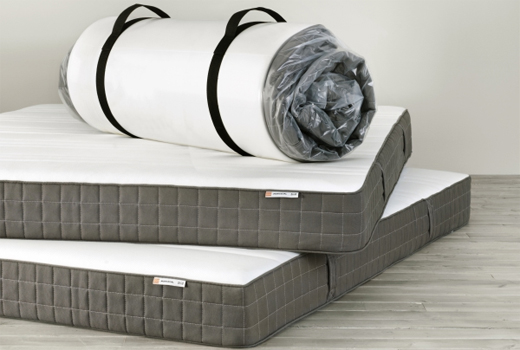 I bought a foam mattress at IKEA this year that can roll up and be transported, then easily roll out and expand to be a dense four inches tall. And y'all, I can't even with this shit. It's comfortable, totally affordable, and amazingly easy to move around, fit into weirdo spaces, and use on different kinds of bed frames. 5 out of 5. Would recommend.
You can find similar buys on Amazon, though I can't vouch for those!
---
5. Decorations That Travel Well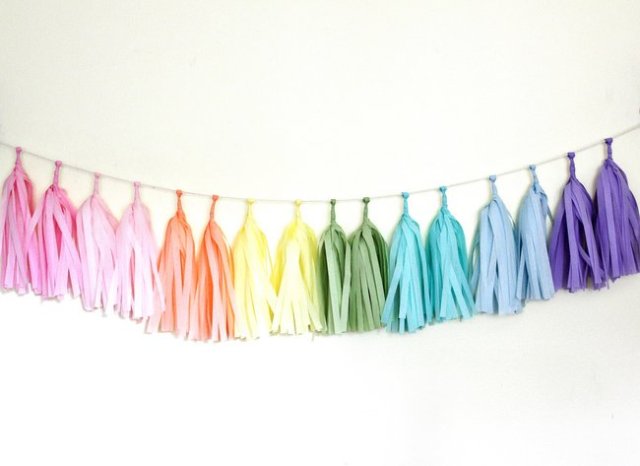 The Things I Carry are easy to hang and place in every space, no matter what the walls are made of or how much room there is to display my belongings. When you live in an unusual space, that kind of stuff becomes key. I'm now a master at ledge decorating, considering I've lived in more than a few spaces where the windowsills were actually massive. And because all my stuff needs to hang is some masking tape, I can seriously take it with me anywhere.
If you were to go online right now and buy some candles, paper flags, and decorative things that are secretly just paper products with lots of ink on them, you'd probably feel like you were living your best life. And you could take that life anywhere, y'all.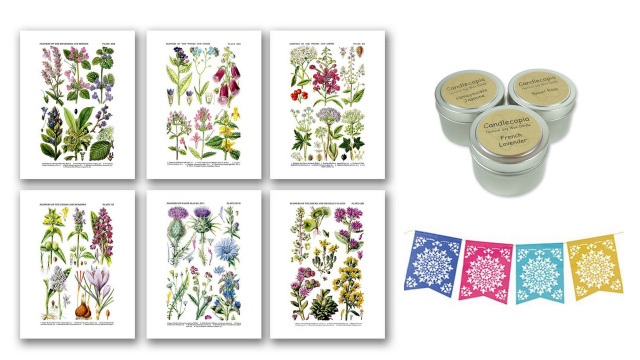 ---
6. An Electric Blanket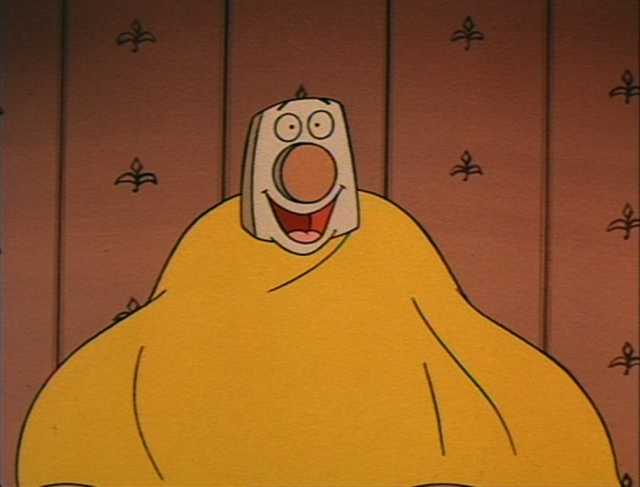 Unusual spaces are sometimes also, unfortunately, the spaces between Internet connections or without the best A/C or heating vents in the world. I once lived on an upstairs enclosed patio with no wi-fi or A/C, despite living in a house with a great router and central air. I also once slept on a mattress on the floor next to a central air vent that spit out cool air instead of heat in the winter, which was, um, stressful.
For a while, I relied on a space heater, but those are hella dangerous and my dog hated them. In response, I became a devotee of the electric blanket cult. I like curling up under an electric blanket on the sofa to watch a movie, walking around the house in an electric blanket that's just been disconnected from its power source in the winter, and cuddling up under one when I have cramps or my back hurts. They're lifesavers! They're temperature equalizers! They're something we should all know the joy of wrapping around our epidermis.