Welcome to 3 A.M., a monthly comic series about a very unlikely job at a very unlikely convenience store and some very, very unlikely events. Get started here.
---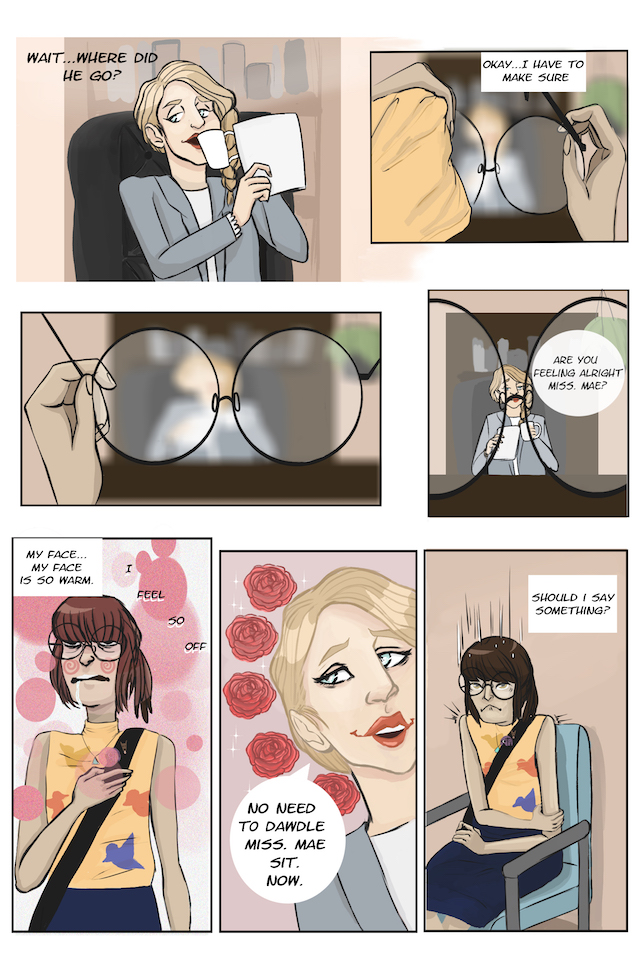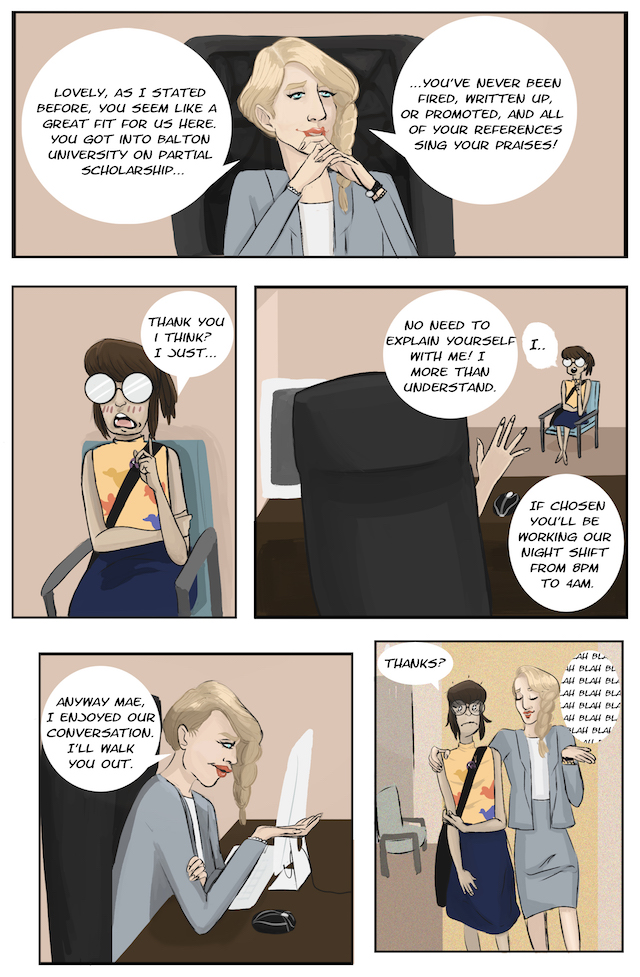 Wait, why is she totally uninterested in conducting an actual interview? And why is this Peculiar Woman totally jazzed that Mae's never been promoted? 
---
Find out what happens next here: 3 A.M.: Where Am I?