Welcome to 3 A.M., a monthly comic about a very unlikely job at a very unlikely convenience store and some very, very unlikely events. Get started here.
---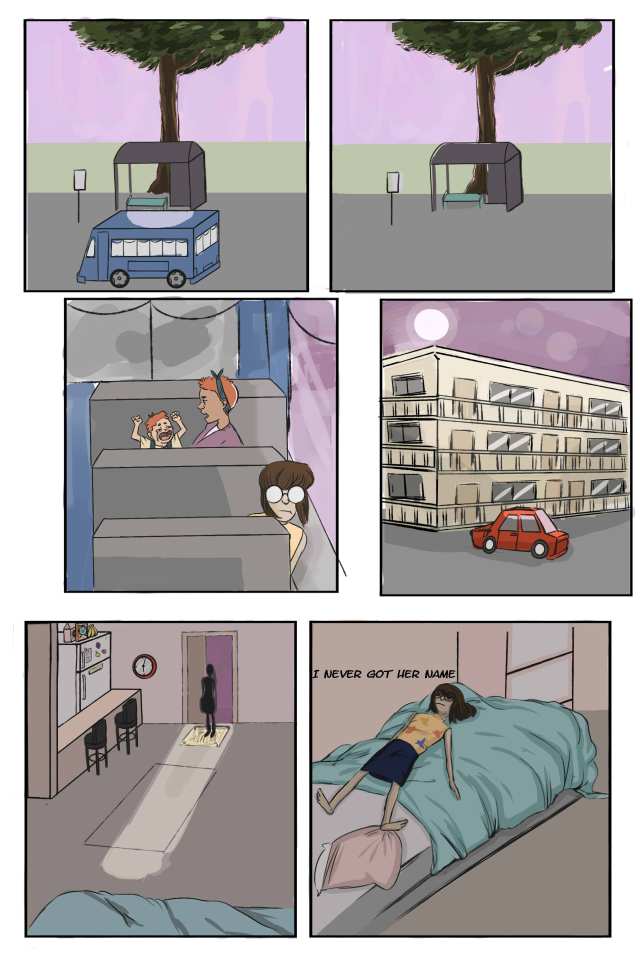 WAIT. Did she just go to sleep and wake up at her new job?
---
Find out what happens next here: 3 A.M.: First Day, Huh?