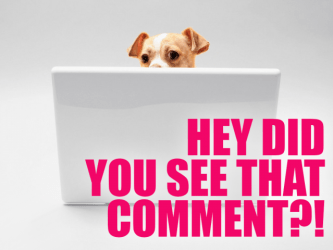 Happy Friday, cinnamon sticks! This morning I woke up full of winter cheerfulness thanks to my delightful holiday tree. Then I fell down the stairs. Thanks for keeping it real, universe.
Do you know what else happened today? The Supreme Court decided to take up both DOMA and Prop 8. That's huge.
Elsewhere on our fair website we crowd sourced tough Formspring questions, talked about coming home and read more things Riese read. And did you see the holigay gift guides catering to the history buffs, cuddly animals and sex goddesses among you?
Cold climate warriors will stay warm with this broccoli beer cheddar soup recipe and zombie tea DIY (or whatever other tea you want to make). Still chilly? Take some time to bask in the hotness that is Miss December and then get cozy with some hot cocoa/your cat/a Dar Williams album and check out this week's comment award winners!
---
On Holigay Gift Guide 2012: History Buffs, Campaign Nerds and Political Junkies, Oh My:
The "Holigay Soldier" Award to bookbound: "I don't even know if this stuff is nerdy enough for my sister… I'm currently shopping for antebellum cameo jewelry and Civil War battlefield relics on ebay. I'm learning a lot more about Confederate shell casing sizes than I ever wanted or needed to know."
The "Most Practical Use of Comment Space" Award to Julia:
On You Need Help: After Sexual Assault:
The "Tearjerker of the Week" Award to Friend, Paper0Flowers and pips:
On Style Thief:  How to Dress Like Kiyomi McCoskey From Hunter Valentine:
The "Spell Check" Award to Marika: " 'I SWEAR I CHOSE THIS PICTURE TO SHOW AN EXAMPLE OF KIYOMI'S STRAIGHT LEG JEANS AND HER COOL BOOTS' You spelled "boobs" wrong."
On Get Baked: Broccoli Chedder Beer Soup:
The "Spell Check II" Award to Hana Low: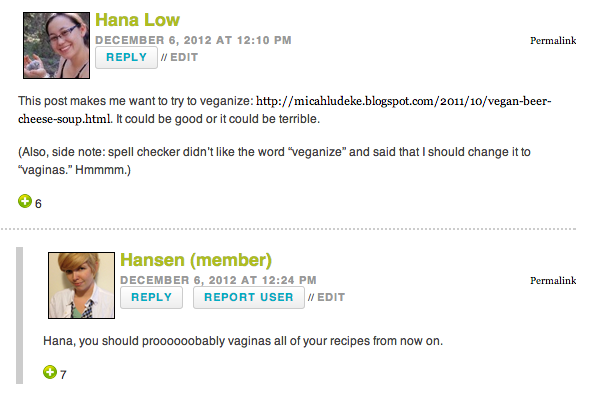 On Holigay Gift Guide: People Who Are Younger Than You:
The "In Defense of Gift Guides/Autostraddle" Award to GV: "Wait, are you saying that you're volunteering to pay AS writers and all the costs associated with running the website so that they don't have to write and post articles about shit everyone should buy anymore? Or that they should just flood all of the website with annoying gif adds instead of taking the time to write those articles that we don't have to click on? 'cause if it's the first one I love you, but I'm not quite fond of the second."