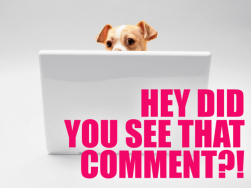 Hello, shiny happy people! This was…actually kind of a good week? I feel cautiously optimistic about recent developments in our democratic system! It's been a minute since I felt that way, but I'm going with it!
This week, Tegan and Sara went on the Nancy podcast.
Happy Great To Be Gay Day! Congratulations on being super, super gay! (Et cetera.)
There is new merch and KaeLyn's baby T-Rex, Remi, is now a merch model and on a scale of one to even, I TRULY CANNOT.
This feels very weird to say, but…what a good week in politics!
There were two community galleries this week – Halloween, and Celebrations! You all look amazing in both of them.
And then there were your comments!
---
On "Supergirl" Episode 305 Recap: For Good:
The Ship In My Heart Award to Ashanti: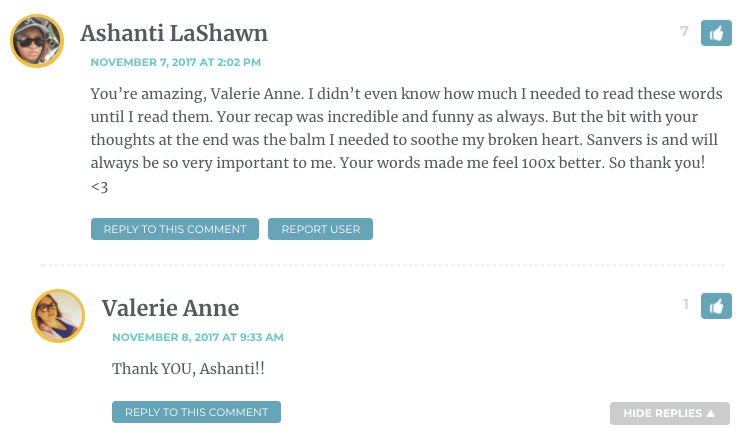 On Celebrate the First Annual "It's Great To Be Gay" Day, a Holiday We Just Invented for Fun!
The Nina's Heavenly Delights Award to Nina:
And the Ain't No Party Like a GIF Party Award to jane, for all of her hard work on this thread, and Erica, for pointing it out ❤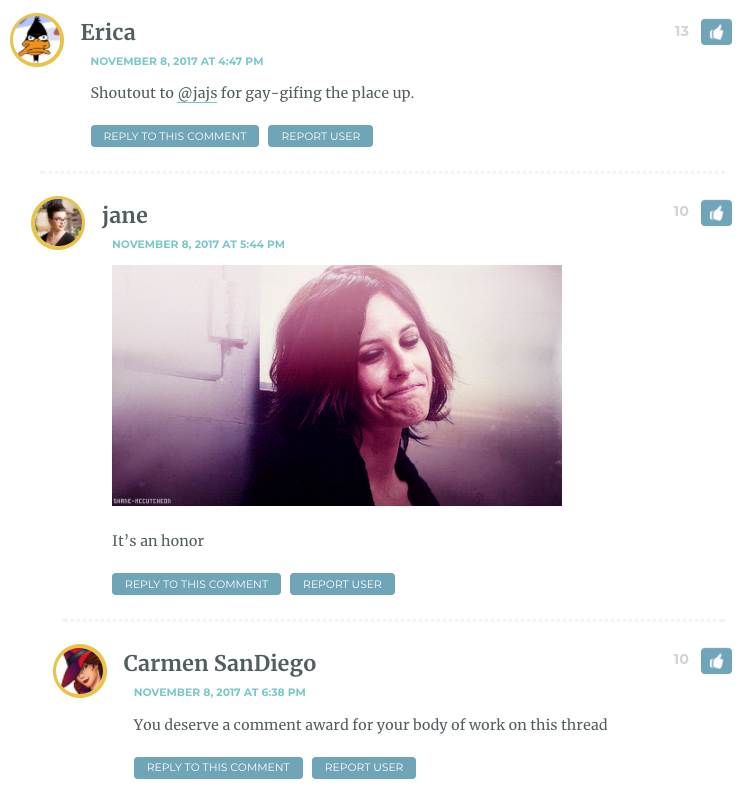 @jajs for gay-gifing the place up." width="744" height="787" />
On We Won So Many Things: LGBTQ+ People and POC Kicked Ass In the 2017 Elections:
The Women, Women Everywhere Award to Olivia and Carmen SanDiego: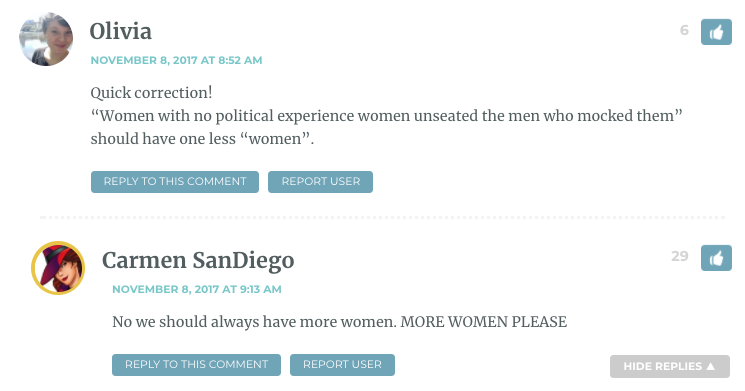 And the Way You Hang Your Hat Award to Gavin Greco:

On Always In Lesbian Style: Top 10 Cold Shoulder Tops:
The Accio Laughter Award to ClariceStarling: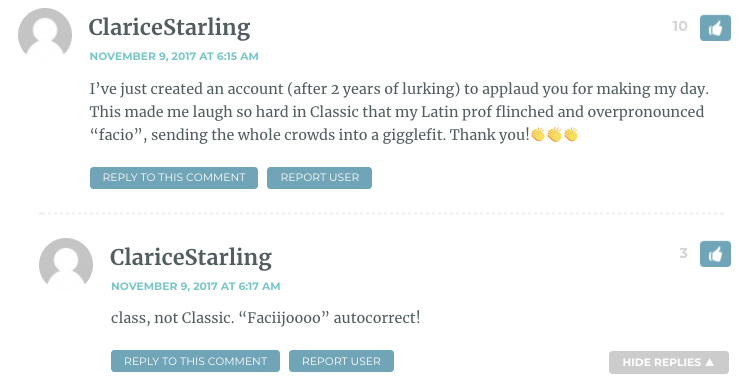 And the Tinderbox Award to Rous Rose:
---
See a funny or amazing comment that needs to be here? E-mail me at queergirlblogs [at] gmail [dot] com!