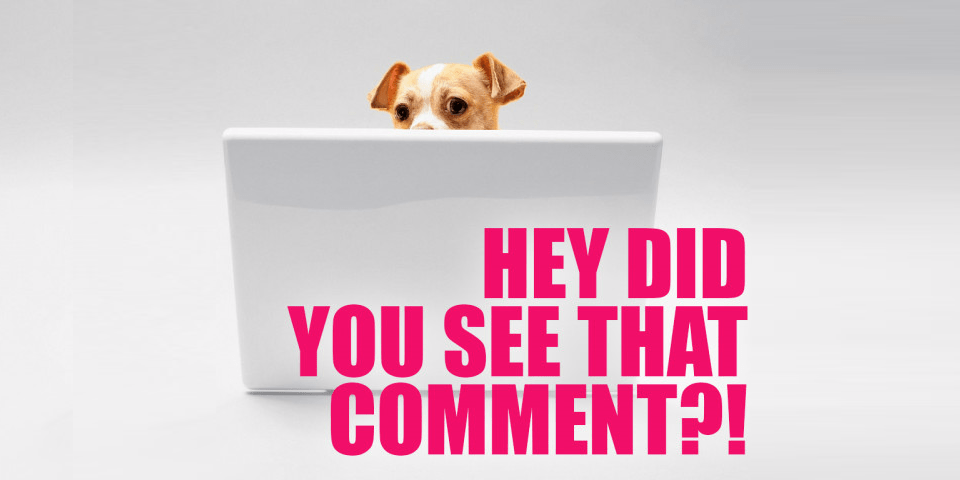 Hi there, tater tots! This has been A WEEK but guess what?! We made it through! (I think, honestly, that I made it through largely thanks to the POV: I'm You're Wife and I Love Projects video.)
In other news, I just woke up from a nap (what is time?), and I was dreaming that the Comment Awards had to be printed out and then posted on all of the telephone poles in my neighborhood. I was SO delighted to remember, upon waking, that instead I can simply share this space with you!
Musical theater has prepared Ari for a future without capitalism, and there's a playlist for that!
This was! So! Good! Future Present: Talking with Johanna Hedva About the Luxury of Our Needs.
Wynonna Earp is back, Valerie Anne is recapping, and this week's episode had all that and a chili cookoff!
These limited edition perks for the Autostraddle fundraiser are absolutely EVERYTHING. I mean! An AMSR video from Rachel! How can anyone resist.
Alicia wrote about the BDE (Big Demeanor Energy) of WAP, about the expansiveness of Black queer and femme sexuality, and so much more.
I never, ever tire of Holland Taylor!
And then there were your comments.
---
On My Top 10 Television Characters: Carmen, Who Never Forgets the Women Who Deserved Better:
The Proof Enough Award to shamblebot:

On QUIZ: Tomato Variety or Sex Toy?
The NSFW Award to cleo:

On 34 Feelings You Have About Voting For Joe Biden:
The Golden Ticket Award to thatottergirl:
On No Filter: Breaking News! Jen Richards Got Engaged! And It's the Cutest Thing!
The LOVE IS NOT A LIE Award to Reb and Linnea: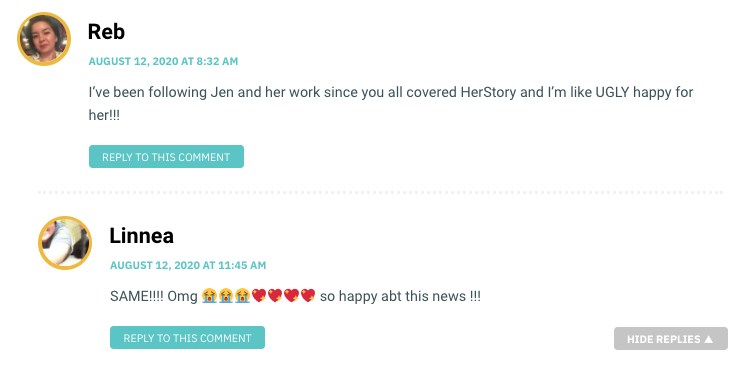 On Coming Out Twice: On Being Gay and Asexual in a World Without Representation:
The Light Bulb Moment Award to Rosehips:

On Pop Culture Fix: The Hallmark Channel Offers Up its Promised Lesbians at Last:
The Seriously! Award to aj:

And on Also.Also.Also: Holland Taylor and Sarah Paulson Are Doing Quarantine Like Two Introverts in Love:
The POV: Your Life is Perfect Award to Caroline: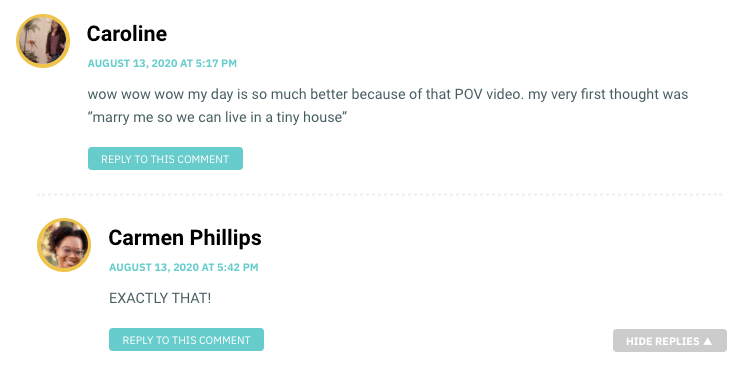 ---
See a comment that needs to be here? Let me know! I'm [at] queergirl.