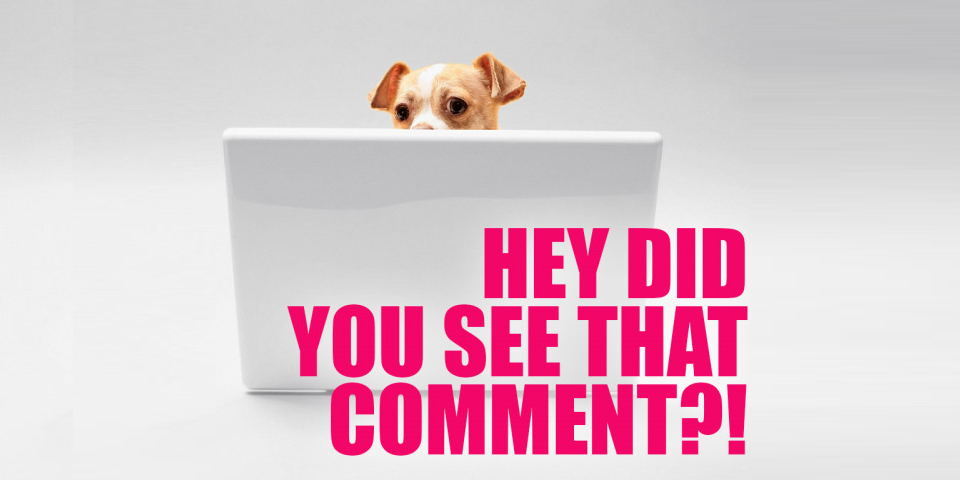 Hi pals! I'm not going to lie: it's been a rough week. But I'm hanging in there! The sun is shining outside, my pup is happily gnawing on a piece of rubber at my feet, and oh hey: it's Friday! We did it. We did this week. And next week will be better! Love y'all.
This week, She-Ra came back to us with seven new episodes that are gayer and more hopeful than ever! Thank Bright Moon for those princesses (and princes, and enchanted horses), the end of my April would've been a lot grayer without them.
In our continued coverage of Gentleman Jack, Anne Lister was…an archivist of a very specific sort.
You might say Avengers: Endgame wasn't very gay, but then again, there was THAT. HAIRCUT.
Drew wrote…just the loveliest thing: You're Just You: An Accidental Love Letter to Los Angeles.
The Outsiders issue is here, it's queer, and Riese's letter from the editor made me cry!
Vida season 2 and Handmaid's Tale season 3 both dropped trailers this week, and I literally cannot wait for either of them!
And then there were your comments!
---
On Potential Trend Alert: Anne Lister Collected Her Ex-Lovers' Pubic Hair, Kept Them In Lockets:
The Close Shave Award to Professor Queermo:
On 15 Gayest Moments From "Avengers: Endgame," Which Was Great But Unfortunately Not Gay:
The Please Don't Make Me Brush 100 Times Award to Chandra: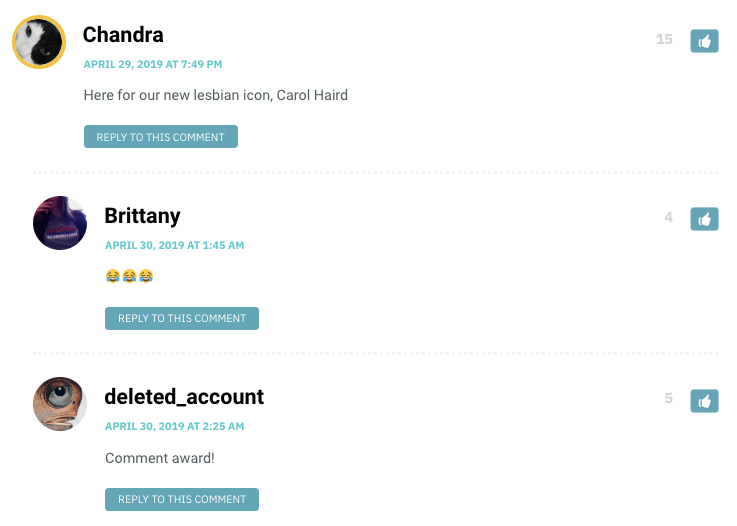 And the Mrs. Who? Award to, well, Chandra!
On You Need Help: What Does My Crush on Someone Older Than Me Mean?
The Hell of a Pick-Up Line Award to Michelle and Owl: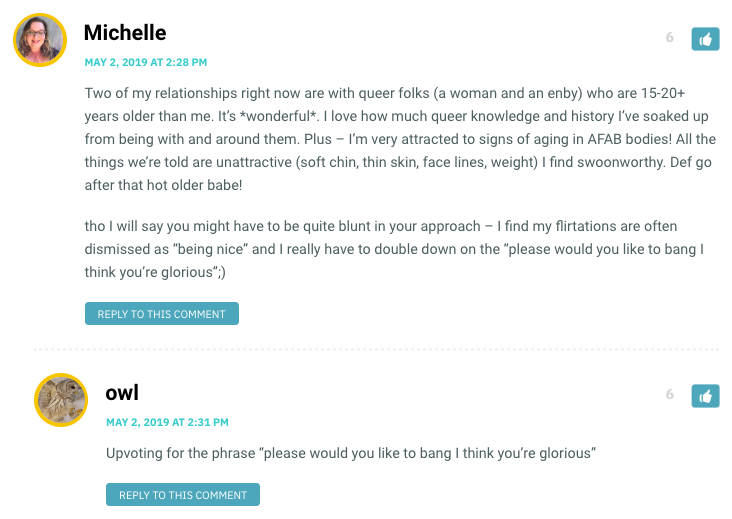 On 30 Alternatives to "I Want You to Run Me Over With a Car," Courtesy of Villanelle from "Killing Eve":
The Hunger Makes Me a Modern Girl Award to Morgan le Gay:

On No Filter: Stephanie Beatriz and Cameron Esposito Rep Leather Jacket 4 Leather Jacket Love:
The Touch, The Feel, of Jawline Award to Lisa:

And on Pop Culture Fix: Handmaid's Tale Season Three Trailer Finds Serena and June At The Pool, S-M-O-K-I-N-G:
The Someone's Gotta Do It Award to Mariana and deleted_account:
---
See a comment that needs to be here? @ Me! I'm [at] queergirl on Autostraddle and [at] queergirlblogs on Twitter.